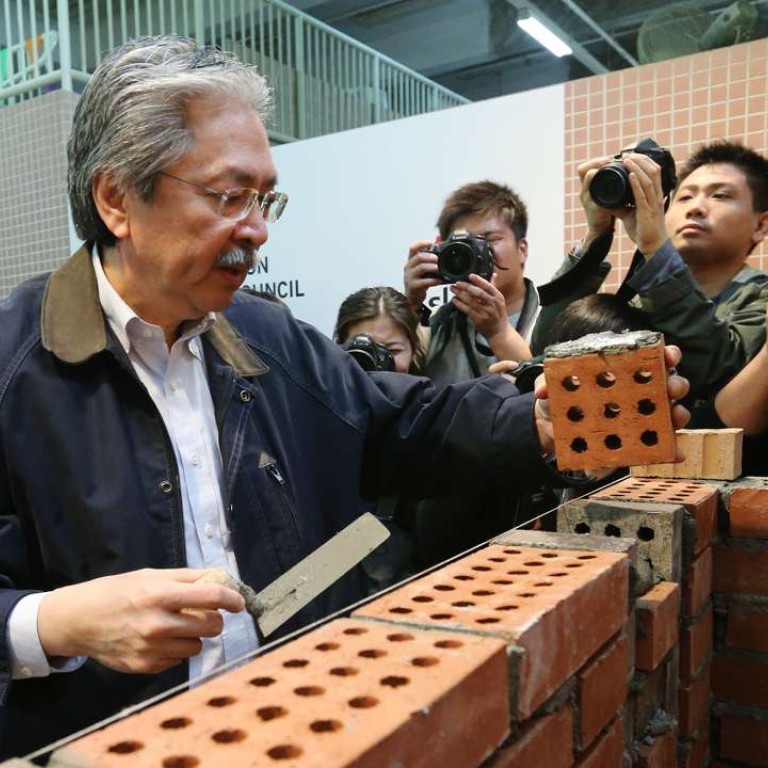 Pan-democrats vow to vote en bloc for John Tsang in Hong Kong leadership election
But even if all 326 Election Committee members stick to the script, the odds are still stacked against the former financial minister
Pan-democrats vowed on Saturday to give all 326 votes to John Tsang Chun-wah, the "most popular" candidate, in Hong Kong's leadership race, in a move seen as a hint to pro-Beijing electors ahead of the secret ballot on March 26.
But even if all 326 pan-dem members of the 1,194-strong Election Committee opt for the former financial secretary, he still faces an uphill battle to secure the minimum 601 votes needed to become the next chief executive.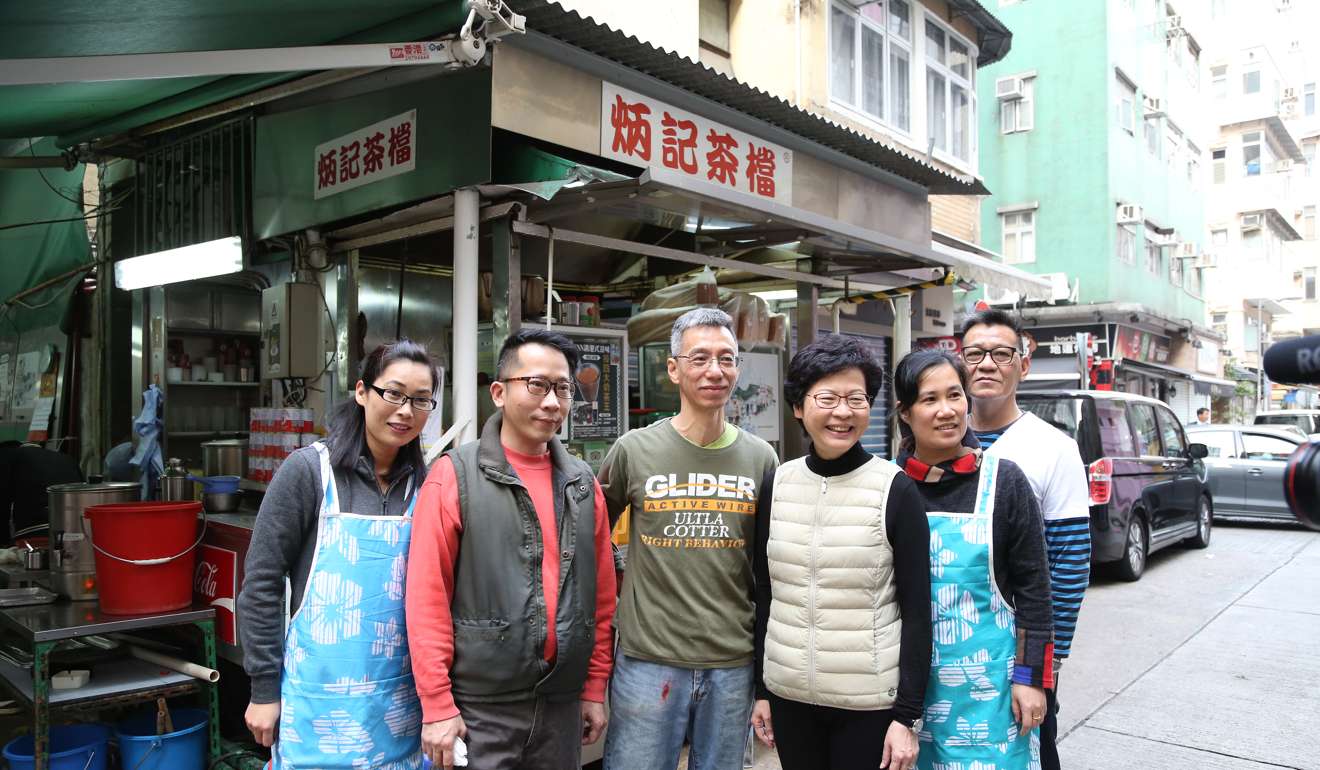 Tsang's arch-rival, Carrie Lam Cheng Yuet-ngor, is seen as Beijing's preferred candidate and has already bagged 580 nominations.
Dennis Kwok, a pan-democratic lawmaker who co-ordinated the electors from his camp, said: " We decided to unanimously vote for the most popular candidate in order to avoid someone continuing the style of Leung Chun-ying."
When Lam indicated she would run for the top job last year, after Leung's decision not to seek re-election, she vowed to continue his policy directions, but in recent weeks has sought to distance herself from him.
Tsang's team is hoping that under the secret ballot system, pro-Beijing electors will vote for him rather than Lam.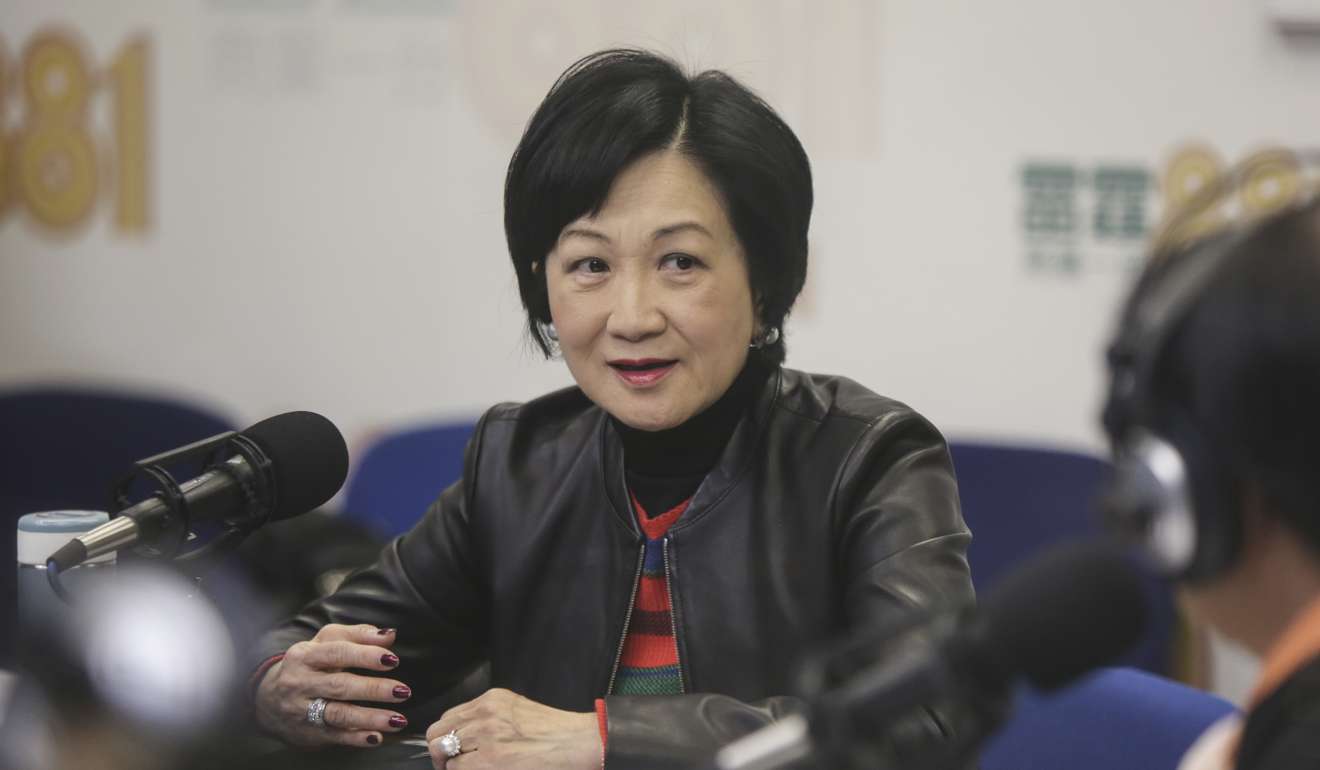 But Chinese University political scientist Ma Ngok noted the difficulties Tsang faced, especially if Beijing indicated no change in the next three weeks.
"Even among the 300-odd pan-democratic electors, a small number of them might decide to exercise their free will and vote for [former High Court judge] Woo Kwok-hing or cast a blank vote," Ma said.
Tsang received 165 nominations compared with 180 for Woo.
In an interview with the Post last week, Lam suggested it would not be a problem if she won by a low margin as Hongkongers would judge how the winner performed in office, but when it came to votes, "the more, the merrier".
Despite Beijing's apparent efforts to canvass support for Lam, her ability to tackle Hong Kong's long-standing problems was cast into doubt by Regina Ip Lau Suk-yee, who dropped out of the race last week after failing to attract enough nominations.
"A particular candidate who is supported by Beijing is running a shallow election campaign," Ip told RTHK on Saturday, stopping short of naming Lam. "[The campaign] is insincere, making people feel that it is a facade."
Ip, chairwoman of the New People's Party, highlighted Lam's lack of promises to restart political reform or Article 23 legislation on national security, as the former chief secretary had vowed only to try to create a favourable atmosphere for such initiatives.
She questioned why Lam would avoid both tasks, which she called "an obligation" for the next chief executive.
On another programme on TVB, Ip also raised concerns about whether Lam could effectively govern the city even if she received 800 votes.
"It's too simplistic to say a high vote count could result in effective governance," Ip said. "It is ignorant of the deep-seated problems facing Hong Kong."
A spokesman for Lam's campaign office said she respected all comments and stressed that she had organised a campaign that focused on meeting as many sectors as possible, with over 100 events attended.
This article appeared in the South China Morning Post print edition as: Pan-dems vow to vote en bloc for Tsang