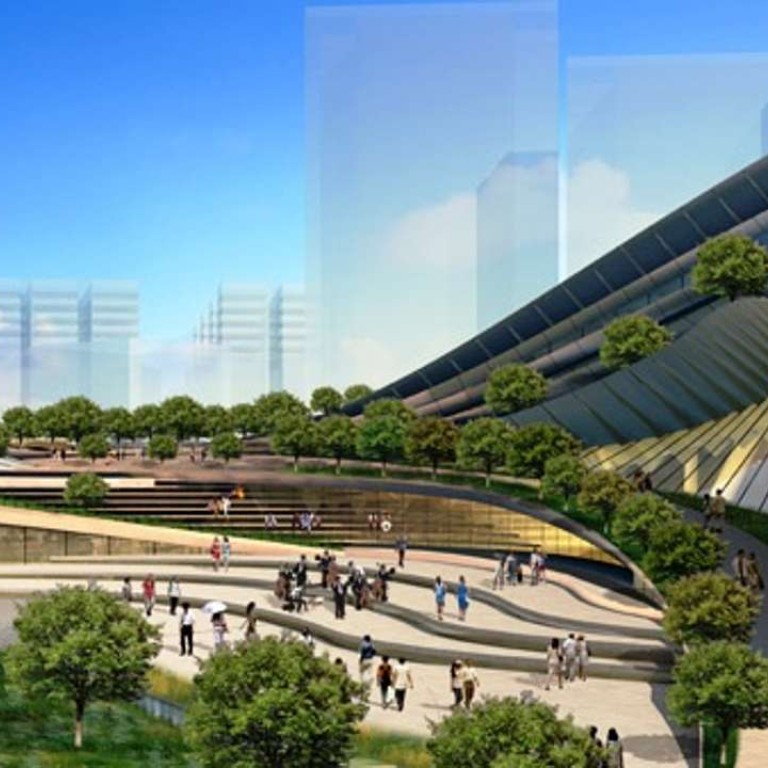 High-speed rail link does not need border checks, says top rail engineer
Wang Mengshu says joint customs and immigration is unnecessary as 'one country, two systems' is only transitional in the province of Hong Kong
There should be no border checks on the high speed express rail link between Guangzhou, Shenzhen and Hong Kong, according to a senior mainland rail engineer.
Wang Mengshu, one of China's top railway construction engineers and a member of the Chinese Academy of Engineering, hit back at criticism in Hong Kong over the arrangement of co-locating immigration and customs facilities for both the mainland and Hong Kong SAR at the future West Kowloon Terminus.
Hong Kong Chief Executive
Leung Chun-ying
said on Sunday that his administration would try to work out arrangements for co-location of customs, immigration and quarantine facilities for the high-speed rail at West Kowloon Terminus.
"It is our hope that when Hong Kong people use the high-speed rail, they will use it in the most convenient way," Leung said. "We shall continue [to consult] mainland authorities and hope to work it out as soon as possible. It is difficult. But I and my colleagues will do our best to accomplish it."
Asked about Wang's suggestion that border clearance was not needed between the mainland because
Hong Kong was a Chinese province, Leung said: "There have always been border checks, customs clearance and quarantine between Hong Kong and the mainland. The practice will not be dropped only because we have co-location arrangements for the high speed rail."
"We should not be too accommodating to the concerns of Hong Kong. The railway should just pass through without border checks," Wang said on the sidelines of the National People's Congress in Beijing.
"'One country, two systems in only transitional'," he said. "Hong Kong is a province of China."
On Monday, Michael Tien Puk-sun, a former board chairman of the Kowloon-Canton Railway Corporation, called Wang's comments "nonsense".
He claimed Wang "did not even have the basic knowledge" to understand that Hong Kong is a special administrative region.
The Hong Kong government said last month the controversial plan for a joint immigration facility at the West Kowloon Terminus for the HK$84.4 billion rail link would be presented to the public before the current administration's term expires in June.
Officials said that without a joint checkpoint, the 48-minute journey on the new line would take at least another 30 minutes.
Additional reporting by Ng Kang-chung