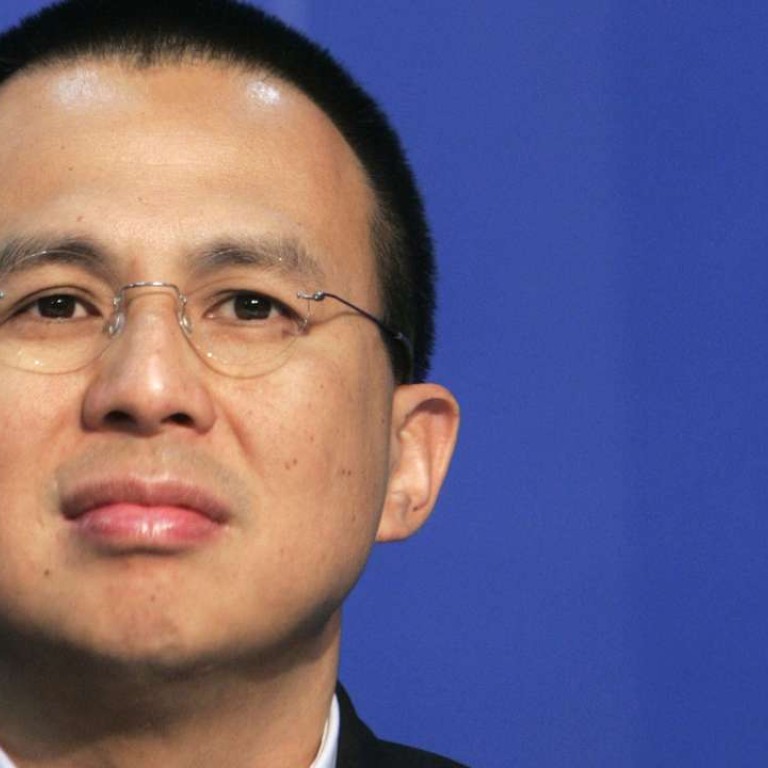 Hong Kong's richest man, Li Ka-shing, and sons talked into voting for Carrie Lam as leader
No 3 Beijing official persuades the tycoons, previously believed to be supporters of John Tsang, to back the former chief secretary
Beijing's No 3 official has persuaded Hong Kong's richest man, Li Ka-shing, and his two sons to vote for
Carrie Lam Cheng Yuet-ngor
in the chief executive election, the
Post
has learned.
A source with knowledge of the matter said Li and his tycoon sons, Victor Li Tzar-kuoi and Richard Li Tzar-kai, shared a meal with National People's Congress chairman Zhang Dejiang in Shenzhen last month.
During the gathering the three were asked to cast their ballots for Lam and they agreed to back the former chief secretary, who is Beijing's preferred candidate.
The three Lis, previously believed to be supporters of Lam's main rival,
John Tsang Chun-wah
, are members of the 1,194-strong Election Committee that will pick the city's leader on March 26. Lam entered the race with 580 nominations from the committee, including Victor Li's.
During the 2012 chief executive election, the older Li backed Henry Tang Ying-yen despite the slump in his popularity after revelations of a massive illegal basement at his house.
It is understood that Li Ka-shing stuck to his guns despite a meeting with then vice-president Xi Jinping in Beijing a week before polling day on March 25, 2012, at which the tycoon was thought to have been asked to switch sides.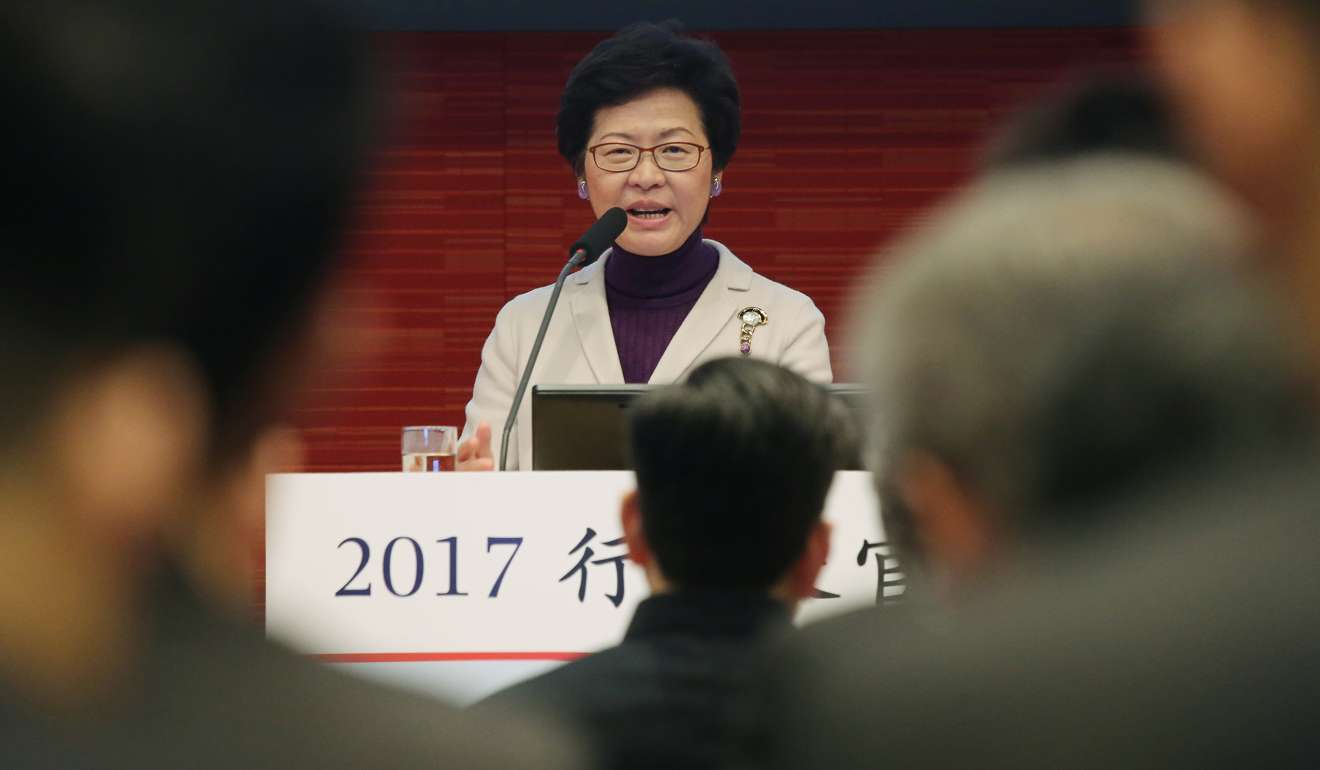 Li Ka-shing is chairman of CK Hutchison Holdings, which has around 10 votes on the committee. It is unclear how other electors of the company are going to cast their ballots.
The revelation came a day after Richard Li, a telecoms tycoon, endorsed Lam in an interview published in three Chinese-language newspapers – Ming Pao, Economic Journal and Wen Wei Po – in which he said her leadership credentials would keep the city stable in times of turbulence around the world.
Richard Li pointed to the central government's
four criteria for the chief executive
: love the country, love Hong Kong; be trusted by Beijing; be capable of governing; and be supported by the Hong Kong people.
"Based on Lam's track record, we can see that she fits these requirements," Li said.
"Since there are so many uncertainties around the world right now, a chief executive completely trusted by the central government would bring Hong Kong and its people more stability," he added, in a reference to events such as the new government in the United States, Britain's decision to leave the European Union, and uncertainty in Sino-Korean and Sino-Japanese relationships.
The tycoon also revealed, without further elaboration, that he used to think that "without Beijing's trust, these three candidates could not have taken up so many important posts", but his thinking had changed.
The third candidate is retired judge Woo Kwok-hing.
In a
televised debate on Tuesday
, Tsang teased Lam about her nickname "CY 2.0" – the implication being she would continue to govern in the divisive style of the outgoing chief executive, Leung Chun-ying.
Asked if he was worried about political divisions, Richard Li said: "I don't believe that the election of any of these three candidates means divisions will [disappear] from our society immediately. The problem did not emerge overnight – it has existed in Hong Kong for a long time."
He believed social and political division originated from the uneven distribution of "resources, opportunities and assets". He also said he was not worried about upsetting anyone by endorsing Lam.
"In a democratic process, you have to make a choice between A or B," Li said.
This article appeared in the South China Morning Post print edition as: Li Ka-shing and sons 'agree to vote' for Lam in CE poll