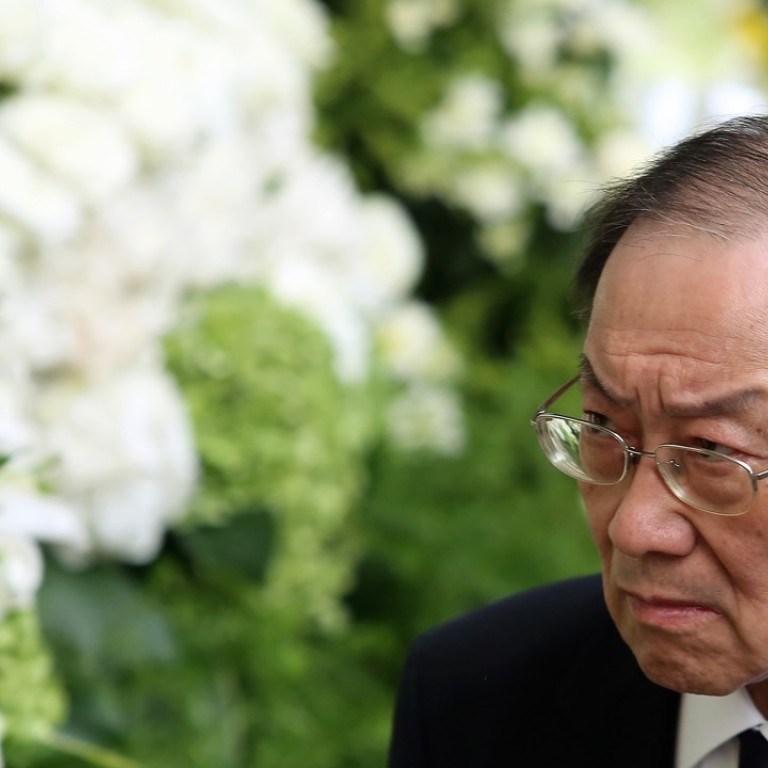 Beijing official 'has no authority' to make remarks on political reform, Hong Kong veteran politician says
Former Liberal Party chairman's remarks appear to be directed at legal chief of Beijing's liaison office, who urged city to focus on livelihood issues instead
A veteran politician from Hong Kong's pro-government camp has questioned the authority of a Beijing official to make a statement telling Hongkongers not to restart political reform in the coming years.
The latest comments by former Liberal Party chairman Allen Lee Peng-fei are seen to be directed at Wang Zhenmin, the legal chief of Beijing's liaison office.
More than a week ago, Wang urged Hong Kong to focus on resolving livelihood issues in the next five or 10 years, instead of political reform, which he said could result in endless instability.
"I am very discouraged after listening to the liaison office ... [why is this guy saying years and maybe even 10] we should not discuss constitutional reform?" Lee, who was an executive and legislative councillor, said on Monday without naming Wang.
"What[authority] does he have to speak to the Hong Kong people [on political reform]?"
Wang, a former Tsinghua University law dean, made a series of high-profile comments over the past week which have raised eyebrows.
Following his controversial remarks on the city's constitutional development, Wang further drew the ire of pan-democrats last Saturday by warning the "one country, two systems" policy may be scrapped if it became a tool to confront Beijing. But he tried to ease the tension the following day by giving assurances that Beijing would not turn Hong Kong into just another Chinese city.
Lee said the liaison office's interference had worried him because officials who used to stay out of the public eye were now making high-profile speeches.
"I was shocked ... who gave Zhang the authority to appoint ... the president of Legco?"
Lee made the comments while on an RTHK panel on Monday discussing whether the city had improved or worsened 20 years after its handover to China.
The implementation of "one country, two systems" had "started off on the wrong foot", he said, adding that Hong Kong still did not have the right to vet the 150 mainland immigrants arriving in the city every day.
"No one in Hong Kong ... dares to tell Beijing this is creating major problems for us," he said.
Also at the talk, senior counsel Alan Hoo said the political disconnect between Hongkongers and the central government was partly caused by the failure of the Hong Kong government's Beijing office to act as a bridge to deliver citizens' feedback.