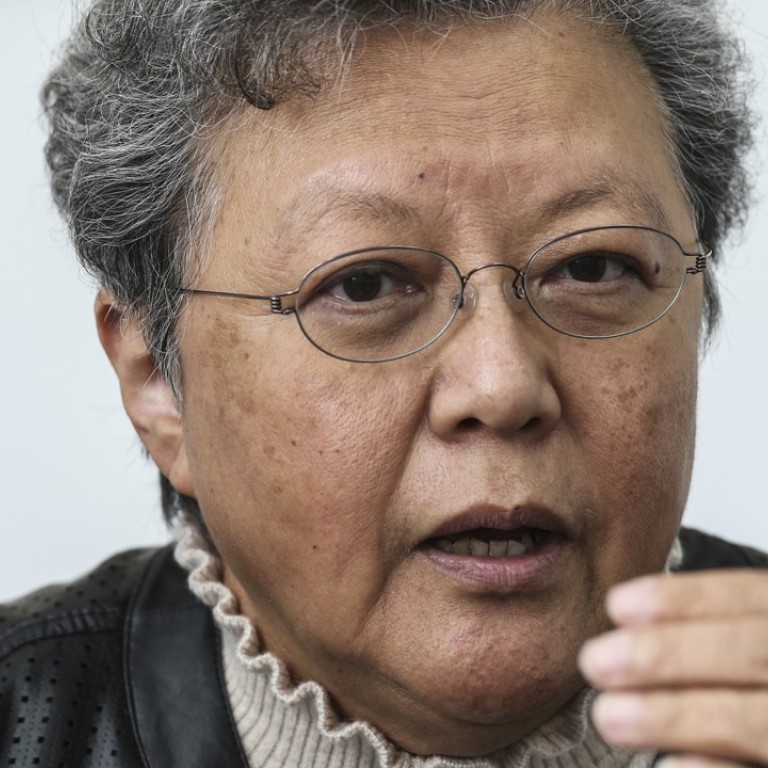 No chance Beijing will reform Hong Kong electoral framework in next five years, Rita Fan says
City's sole rep to national legislature urges pan-democrats to be practical
One of Hong Kong's leading pro-Beijing figures, Rita Fan Hsu Lai-tai, has ruled out any chance of the central government amending the rigid framework it has set for reforming the city's electoral system in the next five years.
The former
Legislative Council
president on Wednesday advised opposition pan-democratic politicians demanding a new framework to stop insisting on revising or scrapping it.
Beijing's conditions for electing Hong Kong's leader, laid down on August 31, 2014, by the Standing Committee of the
National People's Congress
, were rejected as too restrictive and undemocratic by opposition lawmakers. It triggered the
Occupy protests
and the entire process was shelved.
Fan, the city's sole representative on the NPC Standing Committee, said there were no voices in China's top legislature calling for an amendment or abolition of the controversial framework, and it would remain unchanged in the next five years.
Fan said the ball was in the pan-democrats' court, suggesting that the only way to revive the reform process was for the pan-democrats to accept the framework they rejected; otherwise it would be a waste of time.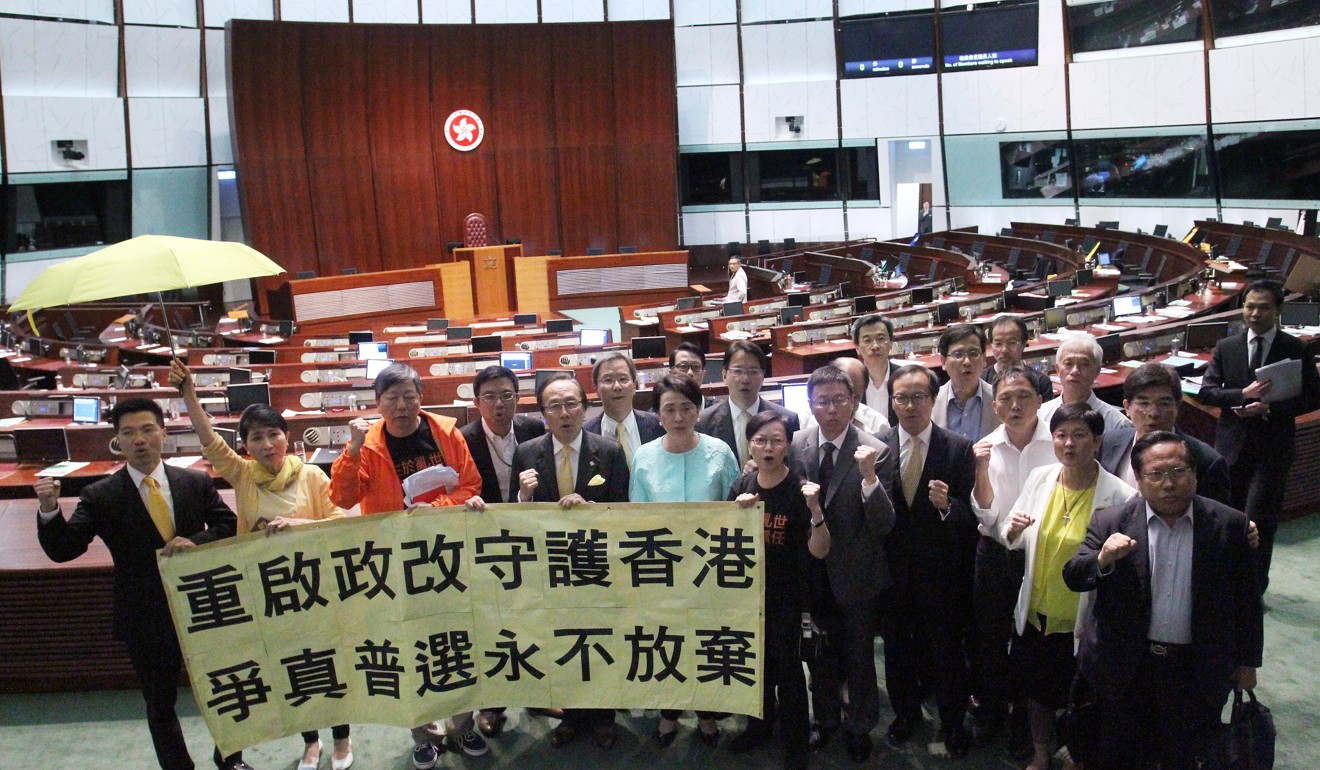 "If the pan-democrats insist on discussing it only after the framework is revised, that means there is no way to discuss it," she said.
The political reform proposal under the rigid framework was voted down in the Legislative Council after strong opposition from the pan-democrats in 2015.
Fan urged the pan-democrats to be practical, saying one step forward was always better than being rooted at the same spot.
Veteran democrat James To Kun-sun disagreed, arguing that the responsibility of developing democracy in Hong Kong rested on Beijing's shoulders.
"Advancing democracy and promoting social harmony is the top governing principle of Beijing. They are well aware the pan-democrats will not accept any proposals under the framework," he said.
Democratic Party leader Wu Chi-wai added that chief executive-elect
Carrie Lam Cheng Yuet-ngor
had the responsibility to break the political deadlock as the head of the new administration that takes over in July. Lam herself has yet to make such a commitment.
"All livelihood issues have turned political [under the current system], and there is no way to mend the social rift without tackling the structural problem," Wu said.
Meanwhile, another leading Beijing loyalist, Elsie Leung Oi-sie, said she was confident that the new administration would foster social harmony and unite Hongkongers.
Leung, a former justice minister, criticised the perpetrators of the Occupy protests and the
Mong Kok riot
, expressing concern about people using violence to air their grievances.
This article appeared in the South China Morning Post print edition as: Reform framework won't be changed soon, Fan says