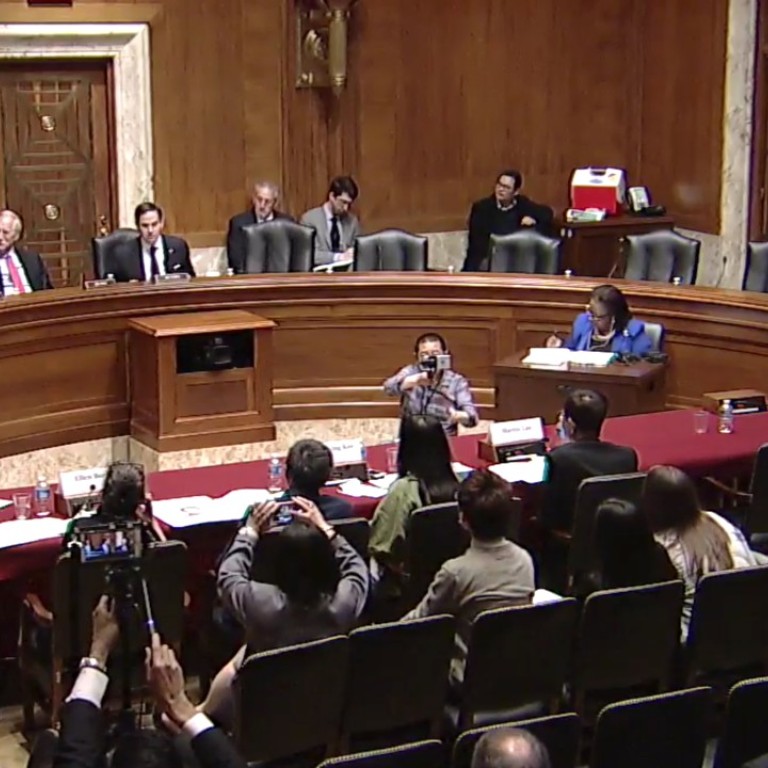 Outrage as Hong Kong democracy campaigners urge US to get tough with Beijing
Student activist Joshua Wong, democrat Martin Lee, bookseller Lam Wing-kee and former governor Chris Patten speak to panel on situation two decades after handover
The central government has accused Hong Kong's highest-profile democracy campaigners of involvement in foreign meddling in China's internal affairs by addressing a US congressional panel on Wednesday night.
The campaigners urged the US to take a tougher stance against Beijing in order to protect the city's freedoms.
Student activist Joshua Wong Chi-fung, one of the leaders of the
Occupy protests
, attended the session in Washington, along with veteran democrat Martin Lee Chu-ming and Lam Wing-kee, one of the Hong Kong
booksellers who went missing
and later turned up in the custody of mainland Chinese authorities.
The city's
last British governor
, Chris Patten, joined them as the Congressional-Executive Commission on China was told that the "high degree of autonomy" promised to Hong Kong had decayed over two decades of Chinese rule.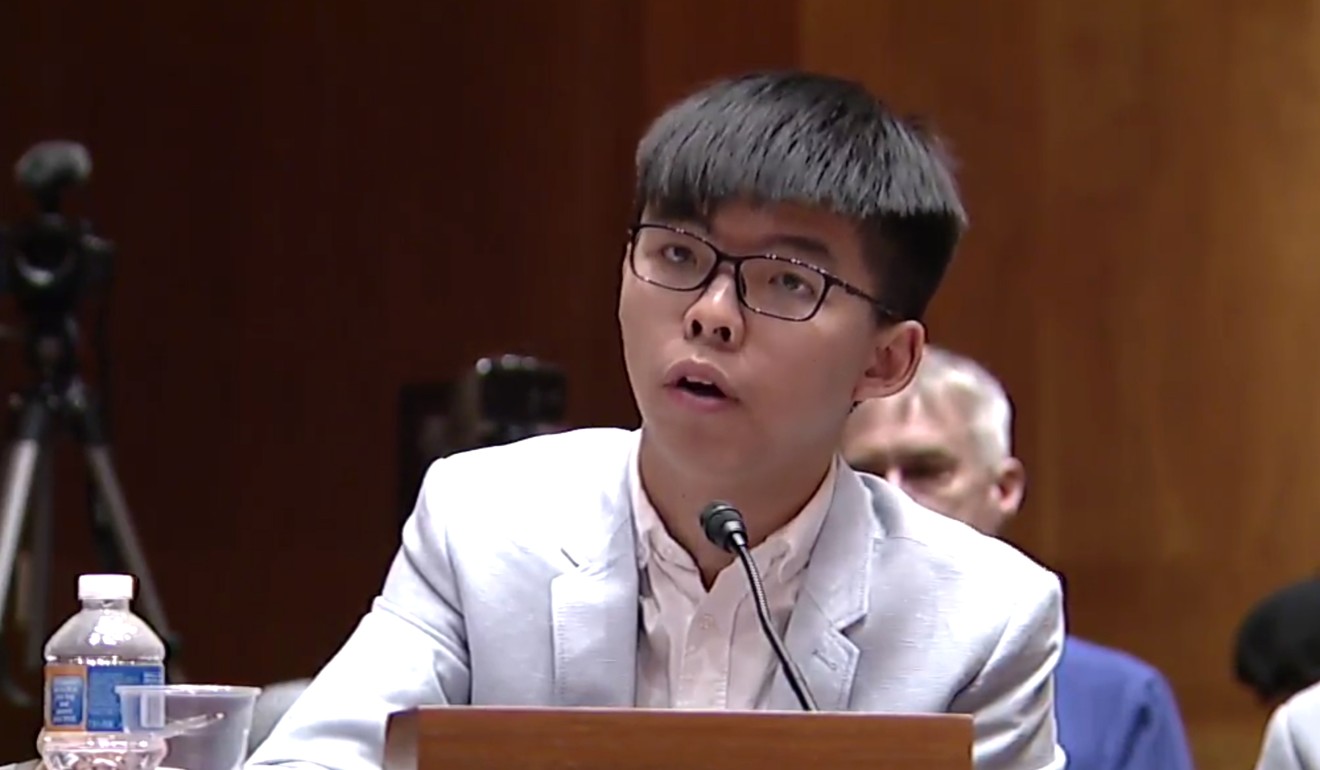 The two-hour session was meant to help the commission assess Hong Kong's situation, two decades after its handover to China.
Commission chair Senator Marco Rubio and two of his colleagues are also sponsoring the
Hong Kong Human Rights and Democracy Act
, which seeks to, among other steps, punish officials in mainland China and Hong Kong whom the US government holds responsible for suppressing the city's basic freedoms. Those officials could have their assets frozen in the United States or be barred from the country.
Wong urged US President Donald Trump's administration to keep an eye on developments in Hong Kong. He cited
recent court cases against pro-independence lawmakers
as evidence that freedom of expression was under threat. He said US support was important for their fight for full democracy in Hong Kong.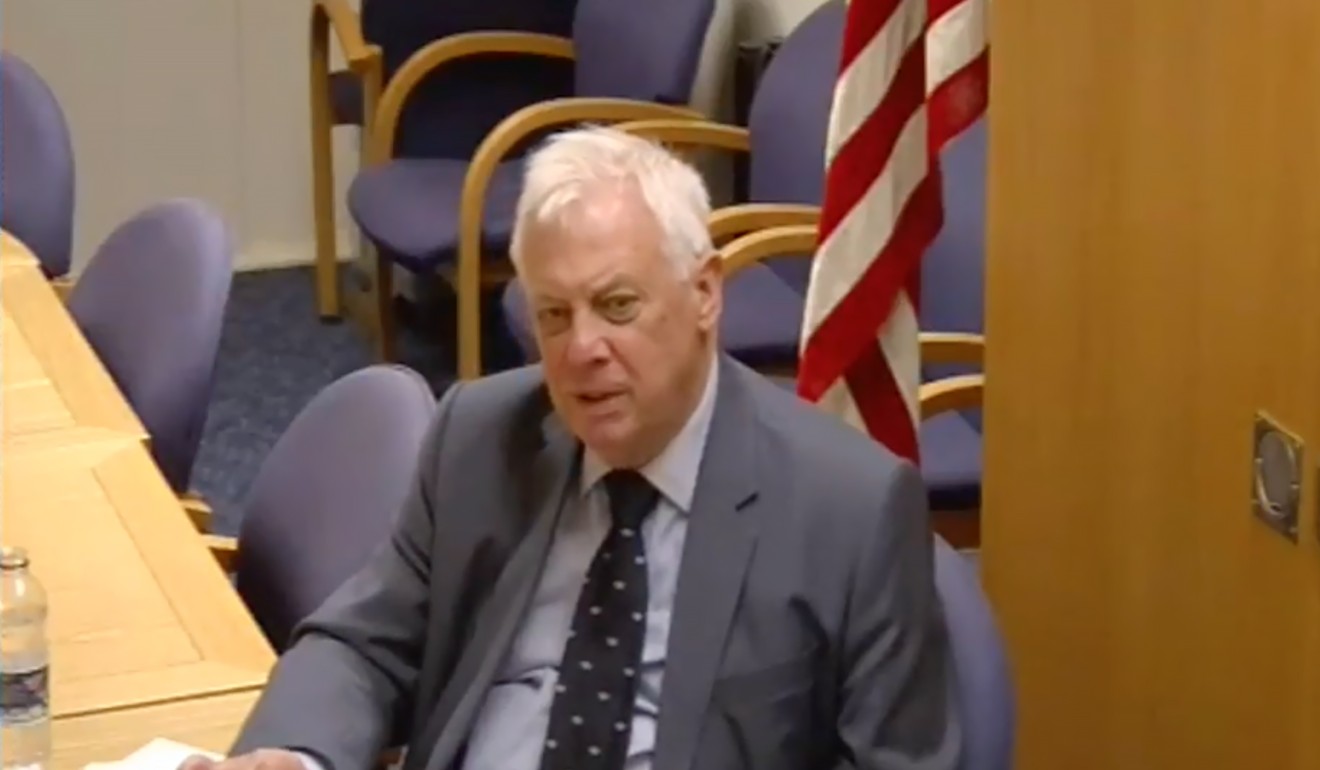 Patten accused Beijing of having failed to honour its promises under the pre-handover agreement it signed with the UK and the city's mini-constitution,
the Basic Law
, to allow greater democracy in Hong Kong, and warned the US government that this could reflect the way China would deal with its other international obligations.
"If China can't even handle the reasonable democratic aspirations as it promised to do for the people in Hong Kong, it doesn't give one a huge amount of confidence about its ability to handle wider issues," Patten said, speaking from London by video link.
Patten urged Chinese President Xi Jinping to take the opportunity of visiting Hong Kong for the
20th anniversary of the handover
to reassure Hongkongers that Beijing would still honour its promises.
Lee shared Patten's views and urged the US to raise its concerns about Hong Kong's autonomy with Beijing.
"President Xi Jinping must be told that the eyes of the world are on China, and on Hong Kong," Lee said.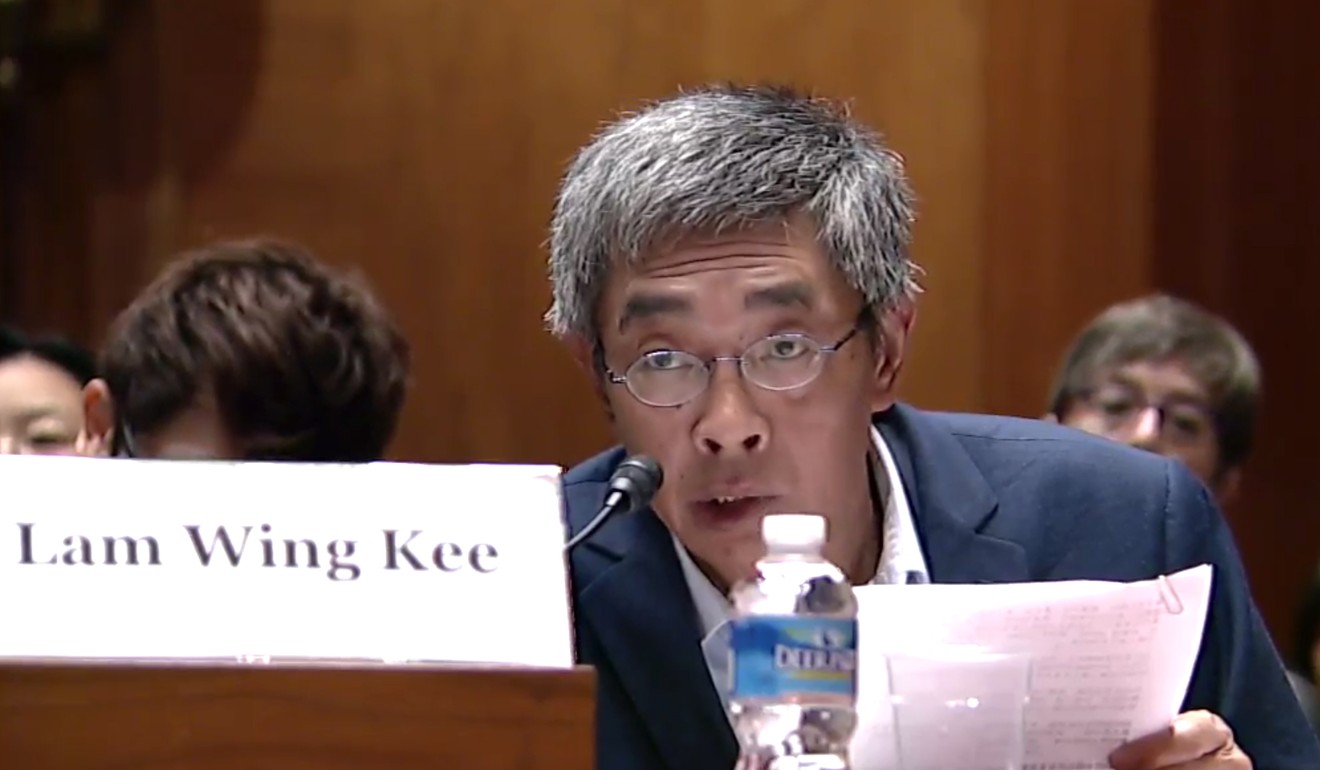 Referring to his
run-in with mainland Chinese authorities
over smuggling banned books across the border, Lam also urged the US Congress to keep up its interest in Hong Kong issues through such hearings that "would be beneficial to people like me".
Rubio's Hong Kong act dates back to late 2015 after the
mysterious disappearances
of Lam and his fellow booksellers at the Causeway Bay Books store caught international attention. But a subsequent partisan gridlock in Congress saw the bill temporarily taken off the legislative calendar. It is now back on the agenda.
A spokesman for the Congressional-Executive Commission on China said: "It is not a hearing to consider legislation, but to consider how best to proceed with legislation the [commission] chairs have already offered – the Hong Kong Human Rights and Democracy Act.
"For that purpose, we are seeking information about the guaranteed freedoms and high degree of autonomy promised Hong Kong in international agreements."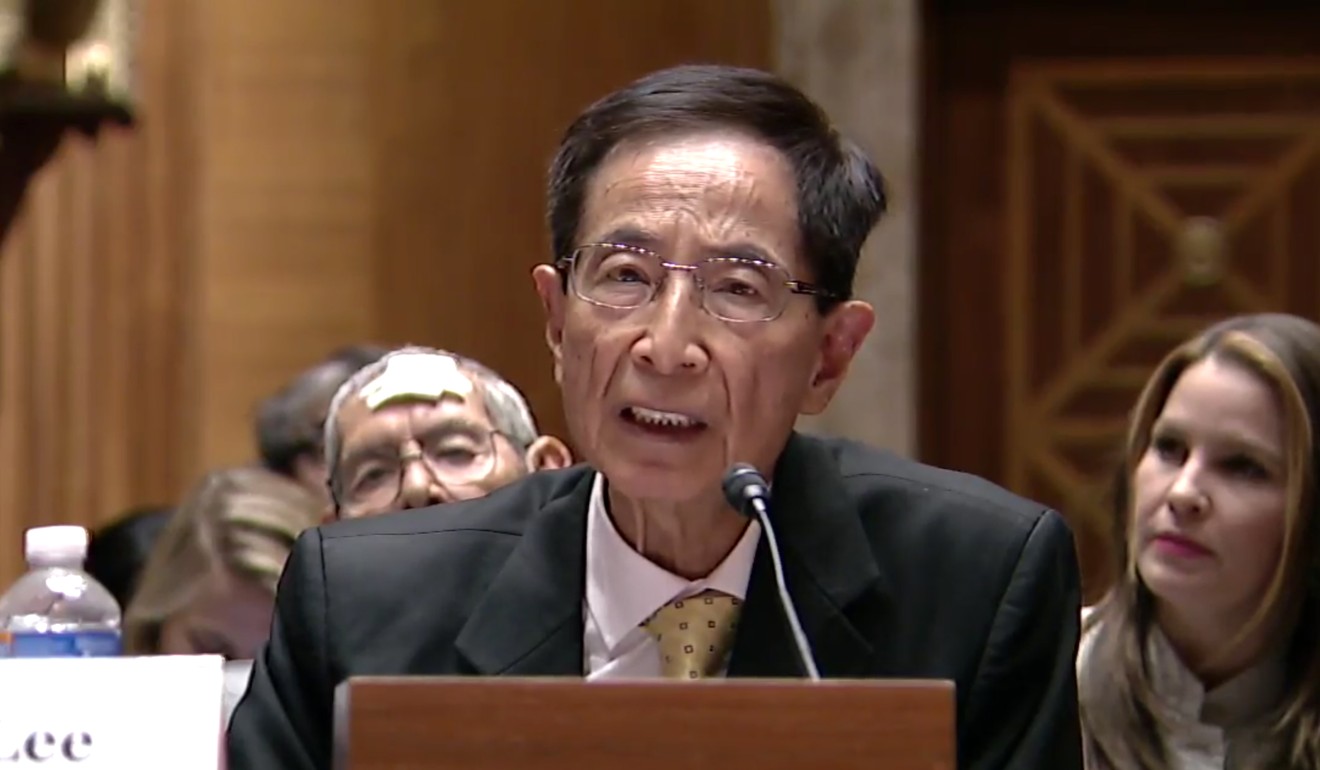 Foreign Ministry spokesperson Geng Shuang strongly ­objected to the panel.
"The hearing is an overt interference in China's internal affairs. China is strongly dissatisfied and firmly opposed to it," Geng said.
Geng said the commission had always been biased on issues regarding China and that the hearing had "disregarded the facts and has ulterior motives".
He reiterated the central government's commitment to the "one country, two systems" principle, under which Hong Kong has had greater freedoms than mainland China since it returned to Chinese rule in 1997.
Veteran China-watcher Johnny Lau Yui-siu said such hearings would not exert any pressure on Beijing.
"[The congressional hearing] is just a political show for the US congressmen to tell the US voters that they are doing something," Lau said. "The Trump administration is unlikely to make a fuss about pressuring Beijing because of Hong Kong affairs. Trump has already said that he wants to maintain a good relationship with Xi Jinping as Xi appears
willing to help on North Korea
."
Pro-establishment legislator Gary Chan Hak-kan said: "From the people the US commission has invited to speak, you can already tell what kind of conclusion the US congressmen would get.
"[Wong, Lee, and Lam] would like to have the world believe that everything in Hong Kong has deteriorated after the handover – no democracy, no human rights, no freedoms. If Hong Kong's situation was that bad, they might not have had the chance to go to the US to speak against the Beijing and Hong Kong governments."
This article appeared in the South China Morning Post print edition as: Beijing fumes at u.s. hearing on hk freedoms