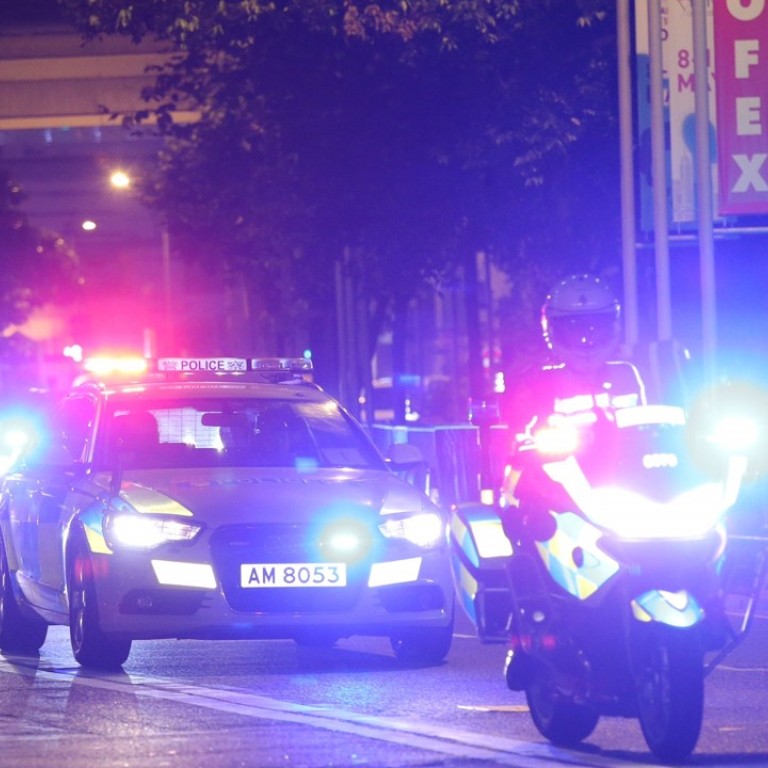 Philippine president Rodrigo Duterte arrives in Hong Kong ahead of Beijing visit
Police describe security level as comparable to what was afforded the Indonesian leader during his visit to the city last week
The Philippine president has arrived in Hong Kong for the first time to pay a visit to Filipinos in the city before
heading to Beijing this weekend
for a high-profile development summit.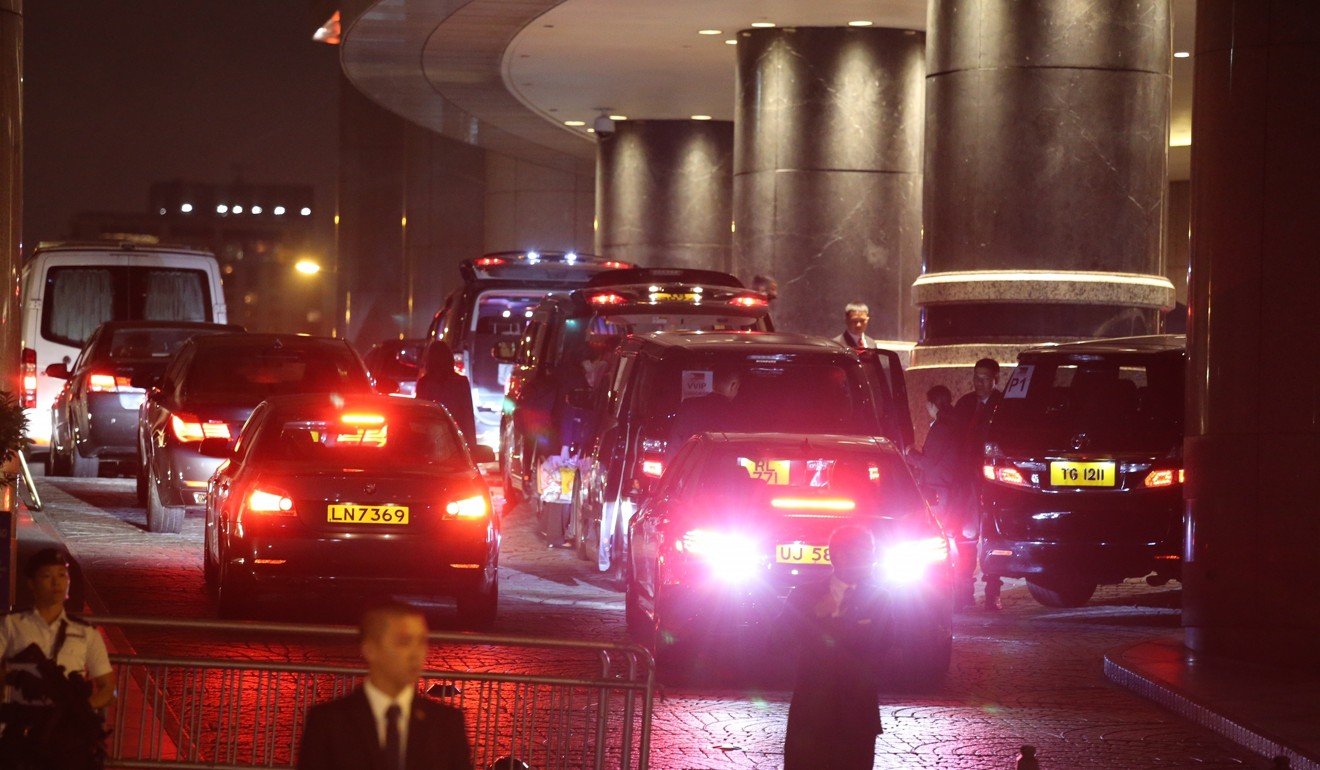 Rodrigo Duterte
landed in Hong Kong late Thursday night after concluding a visit to Cambodia for this year's World Economic Forum on
Asean
, held in Phnom Penh. The Philippines is chairman this year of the regional trade alliance comprising 10 countries.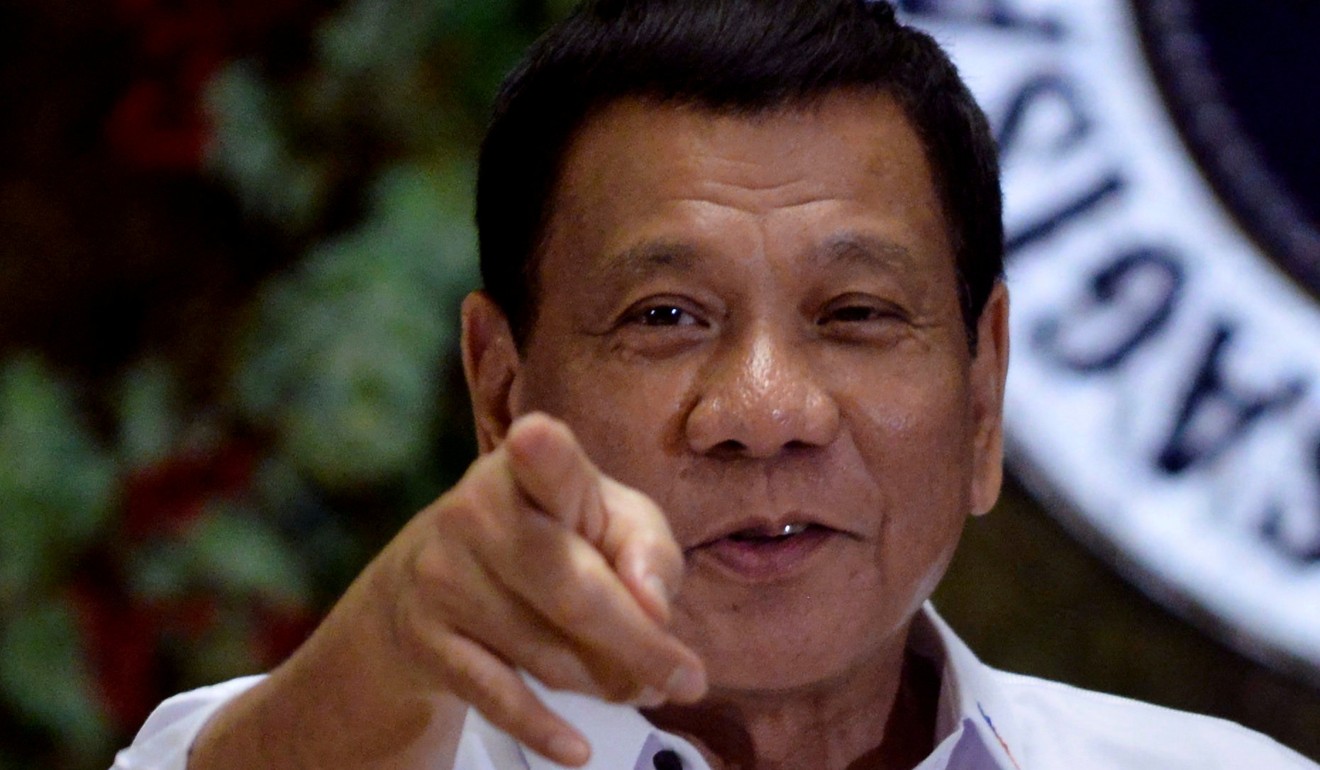 Duterte is the second state leader to visit the city recently, following a
visit last week
by Indonesian President Joko Widodo.
Hong Kong police declined to discuss their security plan for Duterte.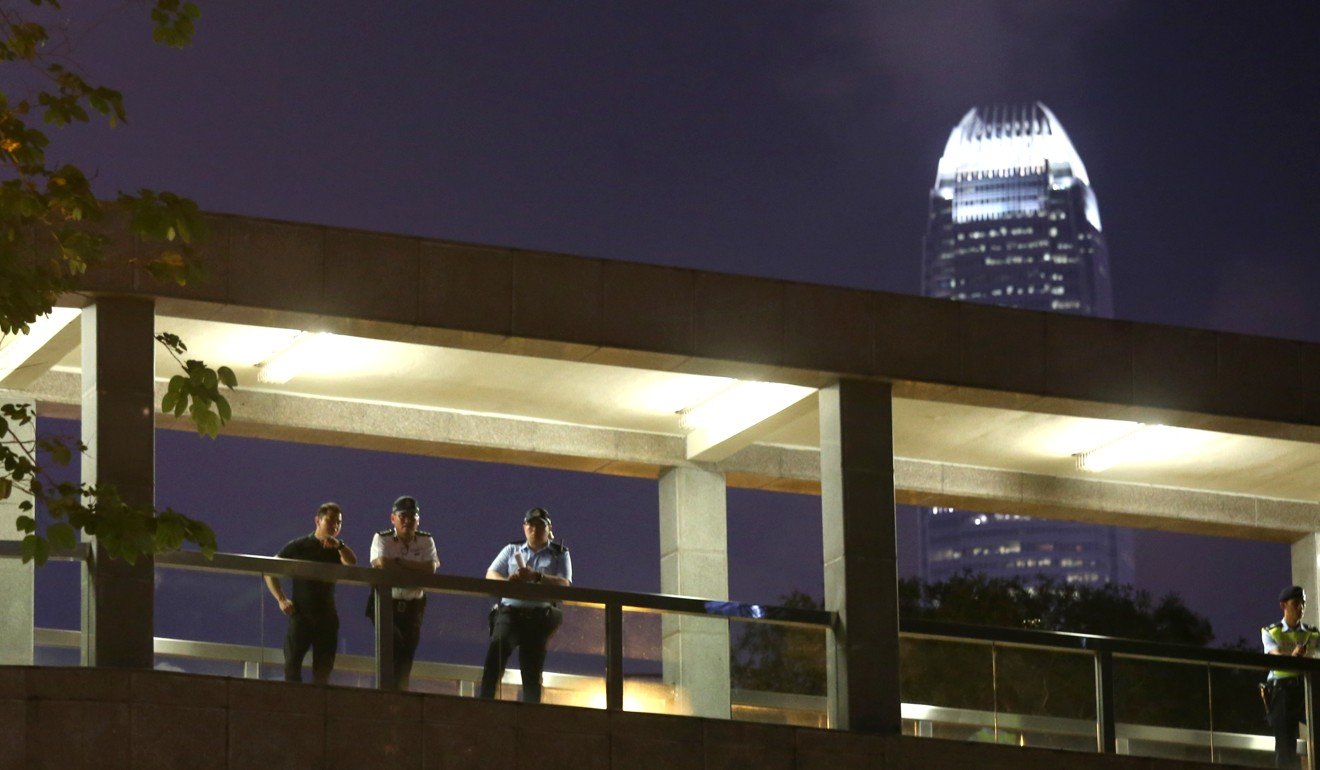 Earlier media reports stated the security level for the Philippine leader would be similar to what was afforded Widodo, for whom counter terrorism officers were out in force.
Security has been stepped up near the Grand Hyatt Hotel in Wan Chai, where Duterte is staying.
Police said they had not received any notification from any group about staging protests against the Philippine leader.
Nicknamed
"Trump of the East"
, Duterte has received condemnation from many quarters for failing to curtail police killings of drug users and dealers in the Philippines.
In Hong Kong, he is expected to meet on Saturday with members of the Filipino community at a hotel event near the airport before leaving for Beijing, where
he is to join the "Belt and Road" summit
focusing on economic development. State leaders from 28 countries are slated to attend.
Arguably China's most significant diplomatic event of the year, the two-day forum starts on Sunday and is expected to draw more than 1,000 delegates.
The Philippine consulate in Hong Kong said there was no plan for the president to call on the city's chief executive or other officials.
The city is home to some 180,000 Filipinos, most of whom work as
foreign domestic workers
, according to government figures.
Before leaving Manila earlier this week, Philippine foreign affairs spokesman Robespierre Bolivar highlighted the significance of Duterte's stopover in Hong Kong.
"The [Filipino] community [in Hong Kong] has also been instrumental in promoting enhanced trade relations between the Philippines and Hong Kong and in promoting our country's investment opportunities and tourist destinations," he said.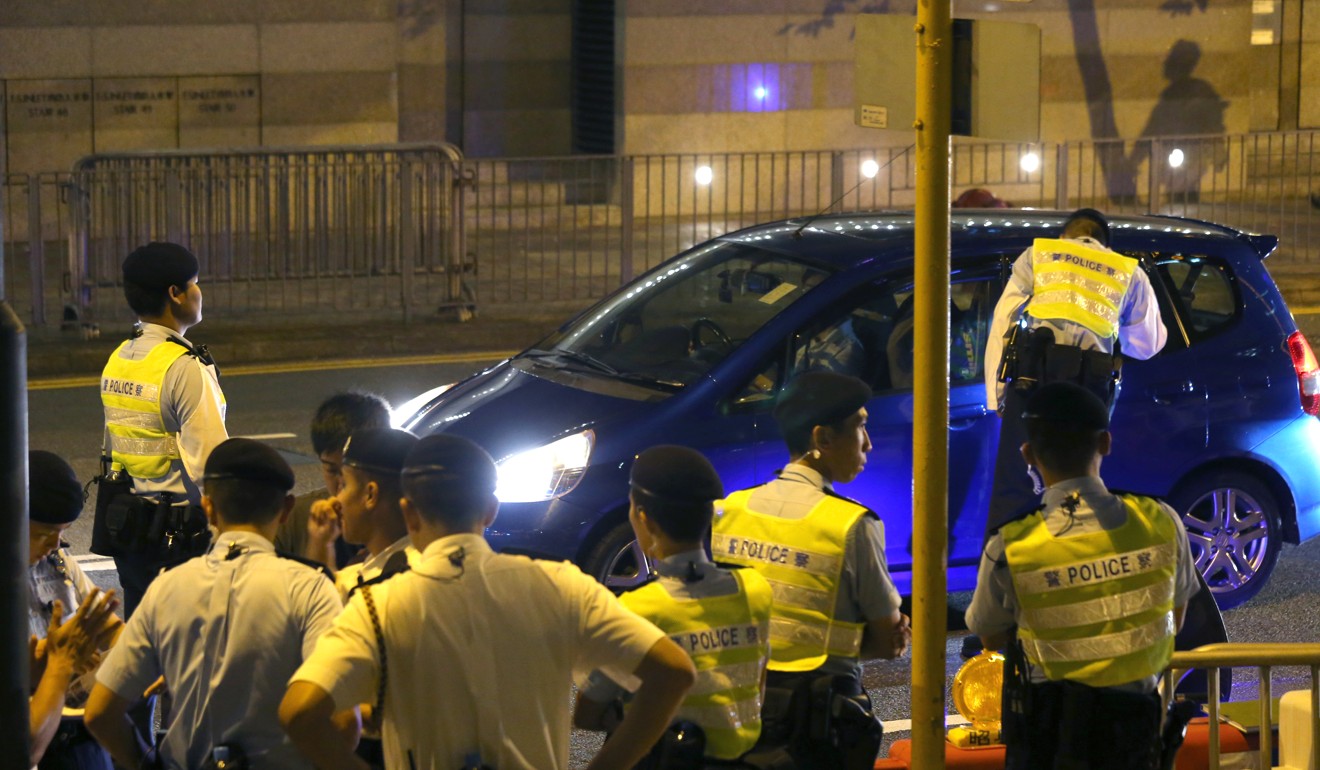 Among Asean member states, the Philippines was Hong Kong's fifth-largest trading partner in 2015, with trade totalling HK$82.2 billion.