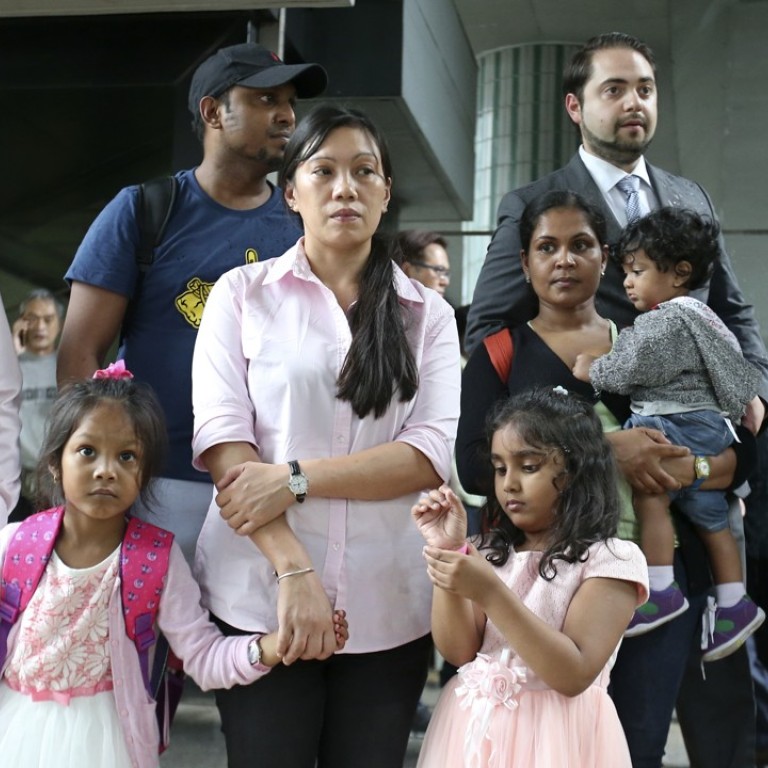 Hong Kong rejects asylum claims by refugees who sheltered Edward Snowden
They have 14 days to appeal and avoid deportation after Immigration Department ruling
Asylum seekers who sheltered American whistle-blower Edward Snowden when he was hiding in Hong Kong are facing possible deportation to their home countries after immigration authorities rejected their case.
Their lawyer, Robert Tibbo, said they had 14 days to appeal and head off an imminent risk of detention and deportation.
Hong Kong does not grant asylum, as the city is not a signatory to the UN refugee convention, but the local government is obliged to screen torture and persecution claims, which usually takes years.
"I am really shocked and I feel so sad ... I know that they might detain me. I am very worried," said a tearful Vanessa Mae Rodel, who has a Hong Kong-born daughter, aged four. "I don't want to be separated from my daughter. Better I die."
in 2013, hiding him in their tiny homes while he was being hunted for one of the largest data leaks in history. The trove of classified documents showed the extent of electronic spying by the United States and other governments.
Also involved was Ajith Pushpakumara, a former soldier from Sri Lanka who filed a claim in 2006, as well as a family of four from the same country – Supun Thilina Kellapatha, his wife Nadeeka Dilrukshi Nonis, and their two children.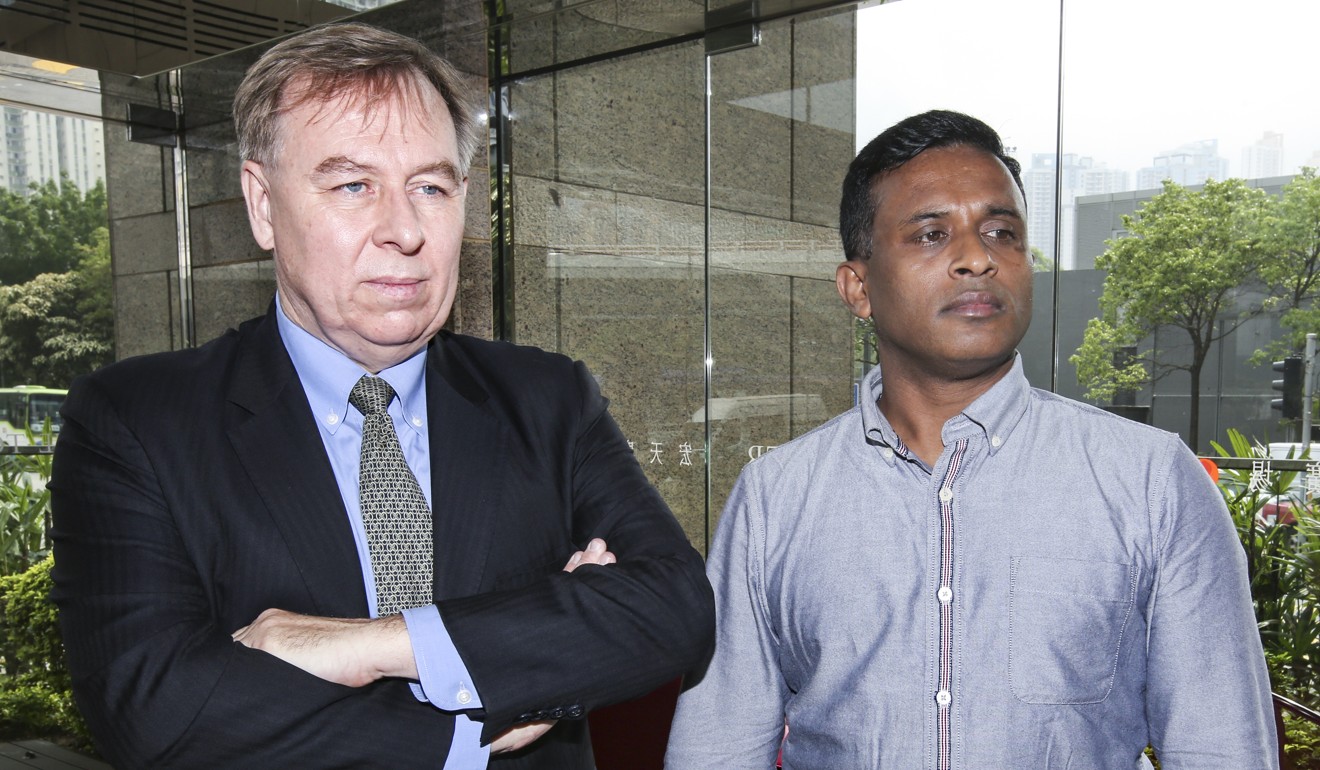 "The Immigration Department rejected their cases on the foundation that the department did not believe the asylum seekers assisted Mr Snowden ... The decisions are completely unreasonable," Tibbo said, accusing the government of not complying with international obligations. He did not elaborate, citing confidentiality.
The Canadian barrister, who provided legal advice to Snowden while he was in the city, complained of "factual errors" in the decision, and that it "failed to take material evidence into account".
The department reached a decision last Thursday and the lawyer for the asylum seekers was informed on Friday. The asylum seekers have 14 days to file an appeal, although their legal representative can seek an extension, which may or may not be granted by the Security Bureau. After an appeal stating the merits of their claim is filed, asylum seekers are usually called for an oral hearing several weeks or months after that.
If the Torture Claims Appeal Board rejects the appeal, asylum seekers have three months to request a judicial review with the High Court, which is usually heard within a year.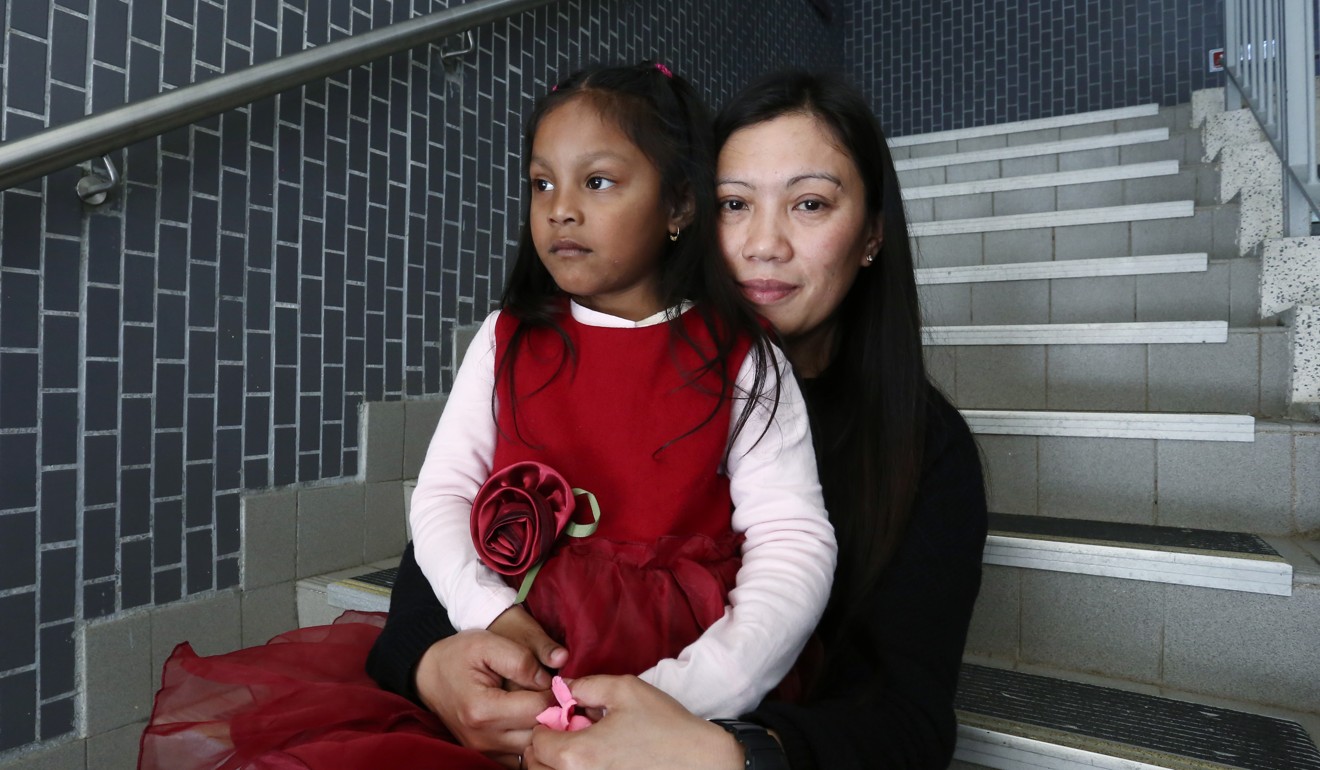 If both of those attempts are unsuccessful, claimants are detained and then deported to their home countries. Even before that, the director of the Immigration Department has the discretionary power to order their detention, but their removal can only happen if the appeals fail.
The few whose claims are recognised – at an acceptance rate as low as 0.6 per cent – are referred to the UN High Commissioner for Refugees for resettlement in a third country.
Tibbo said "the decisions were consistent with the zero acceptance rate in Hong Kong. Other cases of strong merit have been rejected."
The Immigration Department reactivated the screening of the four cases after the claimants' roles in Snowden's story were revealed in September last year. Since then, their photos and names have been plastered all over global media.
Tibbo said his clients had been singled out because of their involvement with the former NSA and CIA contractor. "I felt they already had the decision to reject the clients written up a long time ago... Their screening was expedited not to protect them, but to dispense their cases," he said.
Previously, the asylum seekers said they had faced questions about their links to Snowden by a government-contracted social service agency. Claims emerged early this year that Sri Lankan police had been in Hong Kong looking for them, though authorities there denied this.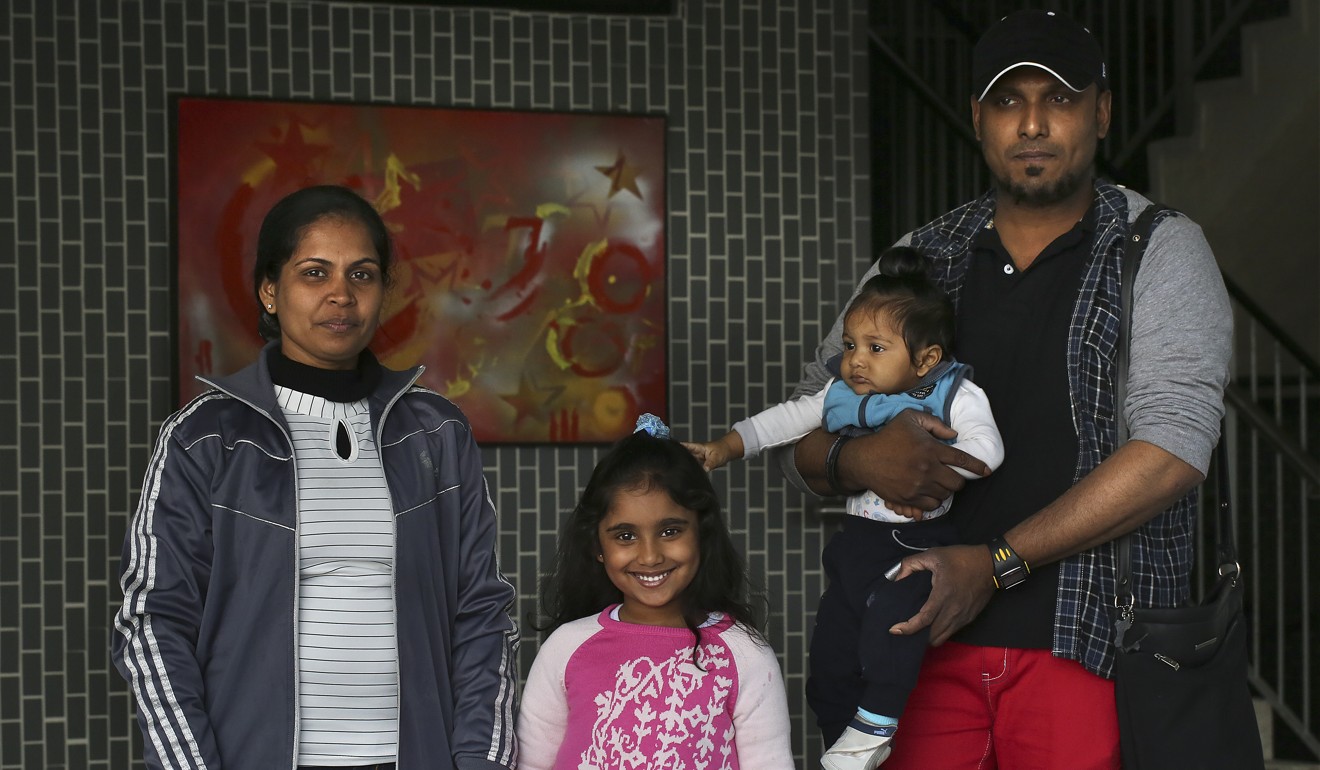 A spokesman for the Security Bureau said the "accusation that the Immigration Department targets any particular claimants or categories of claimants is unfounded and not true". He said the department would continue expediting the screening of the claims "with a view to clearing" the current backlog as soon as possible. As of March, there were 8,956 claims pending.
Asked about the justification for rejecting the asylum seekers who sheltered Snowden, the spokesman would only say claims were accepted "if there are substantial grounds for believing that the claimant would be in danger of being subjected to torture or such other risks as cruel, inhuman or degrading treatment or punishment" in the country of origin.
Pushpakumara was visibly shaken by the government's decision. "I cannot keep my heart ... I was tortured in my country. How can I go back? I know that from the moment I arrive at the airport [in Sri Lanka] my life will be at risk," he said.
"Only two hours and they [immigration officers] were able to finish my whole life," Pushpakumara said, referring to his last screening interview, which happened a week ago. "I waited so many years for this. They destroyed my dream of one day being able to properly take care of my mother and daughter."
In April, Kellapatha and Nonis attended a half-day screening interview without their lawyer. Rodel could not attend because her daughter was ill. She was given a set of written questions.
The group had raised concerns about their future last week, ahead of Pushpakumara's final interview with the department. Their lawyer said at the time that the government was conducting a superficial screening process.
"For several years they did not do anything and suddenly they reactivated our cases... Nadeeka and I couldn't have our lawyer there when we were interviewed. And they never asked about our children," said Kellapatha, an asylum seeker since 2005.
"We are now in fear. We can't sleep at night," he said. "We don't know what might happen to us tomorrow."
This article appeared in the South China Morning Post print edition as: refugees who gave shelter to snowden lose asylum bid