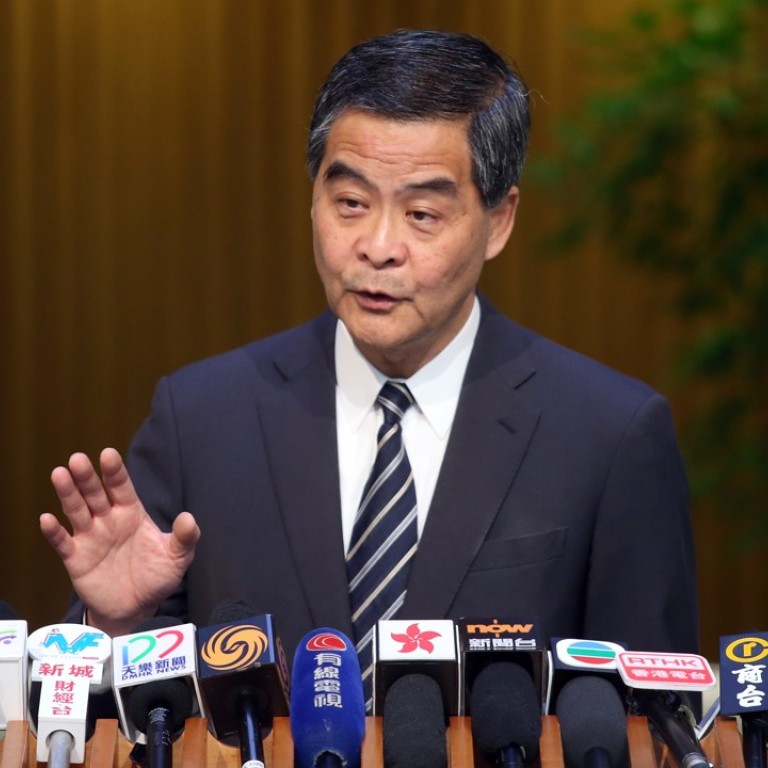 Hong Kong leader CY Leung accuses lawmaker on panel probing HK$50m payment of prejudice
Chief executive accuses Kenneth Leung of failing to declare defamation suit, while legislator Holden Chow faces a motion to eject him from Legco
The political storm over Chief Executive Leung Chun-ying's intervention in a Legislative Council probe into his past business dealings snowballed on Wednesday when he demanded a key opponent withdraw from the investigation for holding conflicting interests.
Oppostion pan-democrats, meanwhile, were planning action to disqualify a pro-government lawmaker who helped Leung to get involved behind the scenes, while the rival camp mulled a move to disband the inquiry committee and pick new members.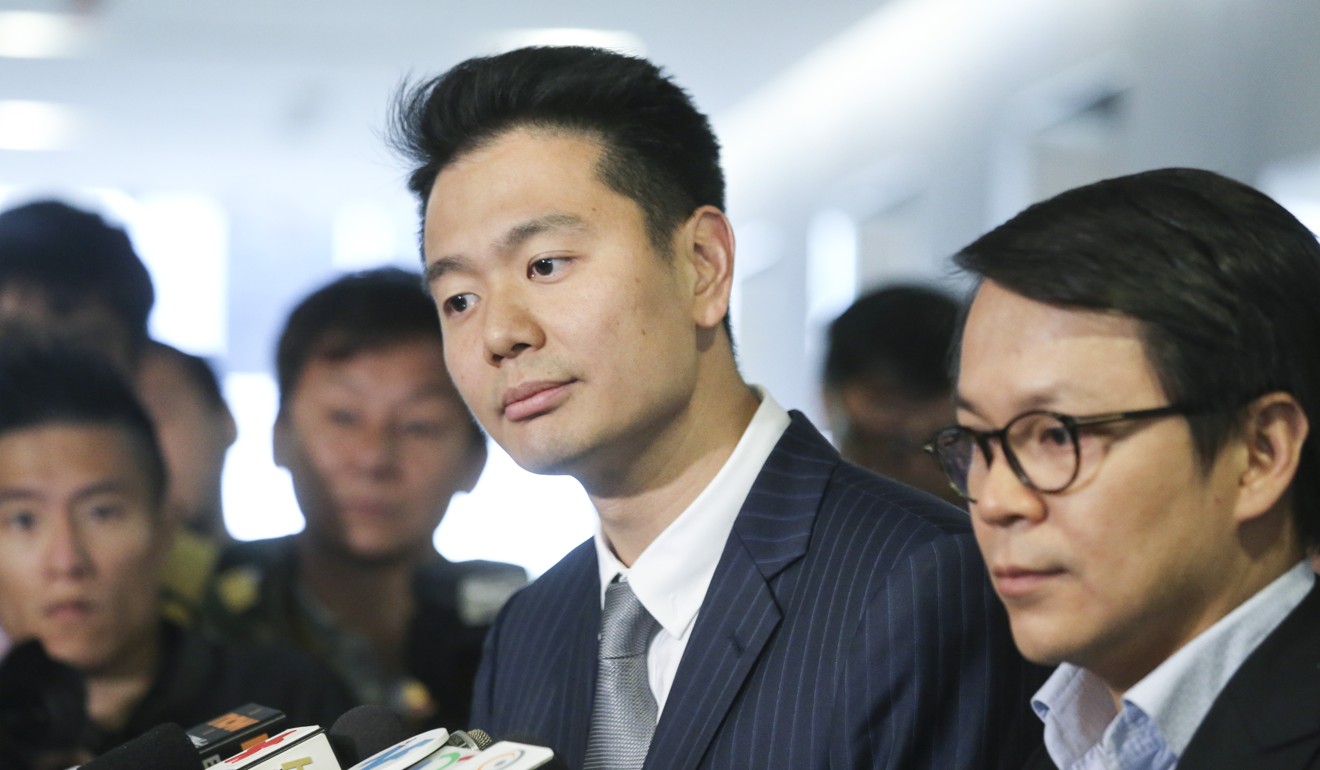 Speaking before he flew to Beijing, the chief executive accused Kenneth Leung of being prejudiced against him and said that as a defendant in the defamation case he was under a "direct and major" conflict of interest by discussing the scope of the probe.
Leung added that he had checked the minutes of the meetings and found that Kenneth Leung had failed to declare his interest in the case.
On Tuesday the chief executive also called for an inquiry to find out who leaked the confidential document revealing his input in the matter during a closed-door meeting.
Veteran pro-establishment lawmaker Wong Kwok-kin suggested dismissing the committee and selecting members again – a move seen as a face-saving way out for Chow, who is under growing pressure to quit the panel.
Kenneth Leung said he had declared the defamation case to the committee at the beginning and all members agreed he should stay.
Responding to the chief executive's accusations, another pan-democrat on the committee, Lam Cheuk-ting, said: "If anyone being sued by him cannot join the committee, then he could simply sue me and other pan-democrats as well."
He believed it was just a move to divert attention.
The committee of four pan-democrats and seven pro-establishment lawmakers was set up last year at the behest of pan-democrats after it emerged that Leung had received HK$50 million following UGL's 2011 purchase of DTZ, an insolvent property company in which he was a director.
He received the money in two instalments in December 2012 and December 2013.
Leung, who received the money after he became chief executive, agreed under the deal not to form or join a rival firm, but he did not declare his fee to the cabinet, the Executive Council.
Starry Lee Wai-king, chairwoman of the city's biggest pro-government party, the Democratic Alliance for the Betterment and Progress of Hong Kong, and party adviser Ip Kwok-him admitted on Wednesday that Leung should have officially submitted his amendments instead of doing it behind the scenes.
They also said that Chow, a DAB member, should have handled the matter better.
The pan-democrats are highly unlikely to unseat Chow as they would need a two-thirds majority of the 70 lawmakers.
This article appeared in the South China Morning Post print edition as: pan-dem in probe is prejudiced, c.y. claims