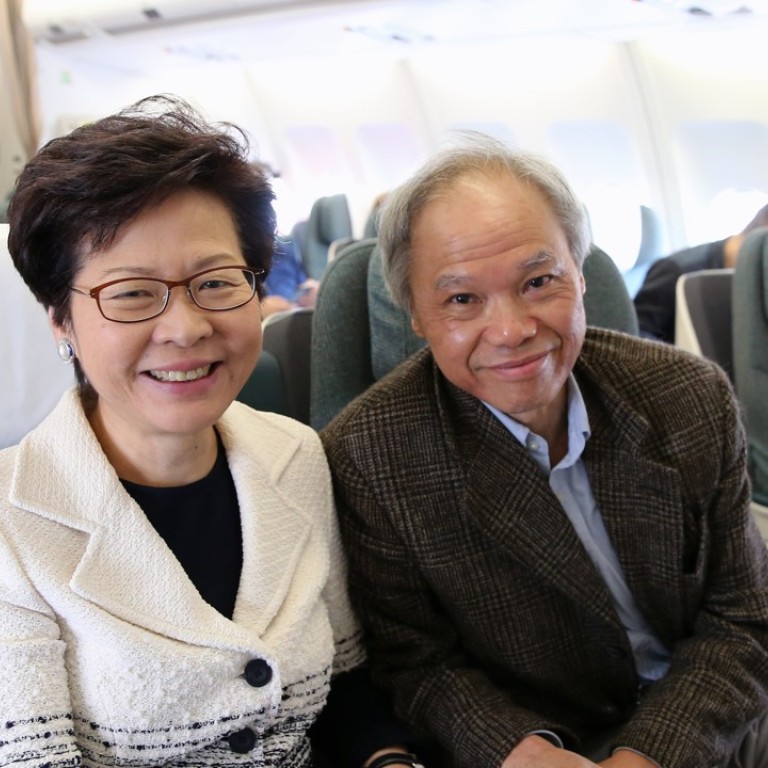 Parenting, popularity ratings and that PR gaffe over an Octopus card ... Hong Kong's next leader Carrie Lam opens up
Chief executive-elect shows a softer side in interview, reflecting on the storm she has weathered since winning the city's top job in March
Hong Kong's incoming leader
Carrie Lam Cheng Yuet-ngor
revealed her softer side in a rare interview aired on Sunday, advising parents to value time spent with their children, while recalling her marriage on December 19, 1984 – the same day as the signing of the Sino-British Joint Declaration.
Speaking in a pre-recorded RTHK interview, Lam also opened up about the difficulties she encountered in forming the incoming cabinet, her
PR gaffes
during the election campaign, her views on popularity ratings as well as her plan to move into Government House by the end of August.
Lam, who turned 60 on May 13, also said her husband would not take up honorary roles, unlike the spouses of previous chief executives.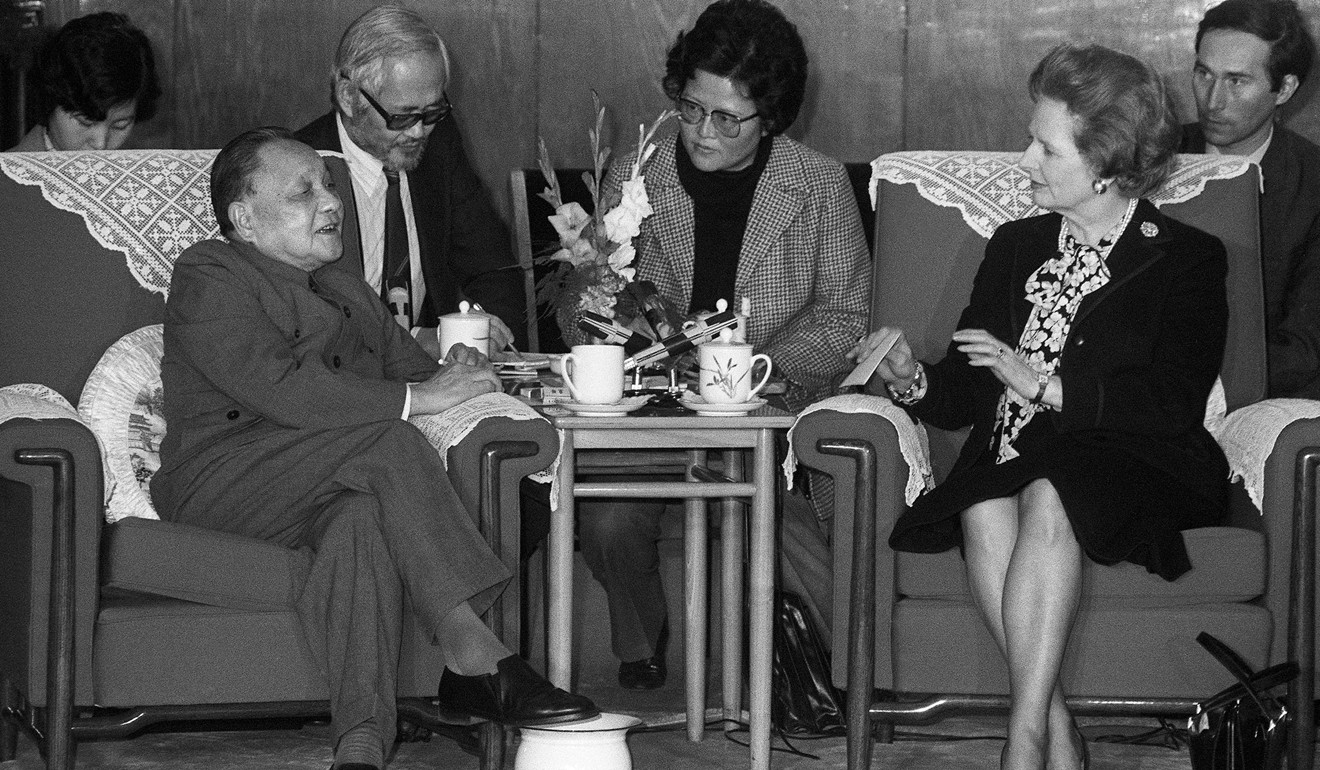 During her election campaign, Lam was ridiculed for various missteps.
Her official Facebook page belatedly opened three weeks into the campaign and was quickly flooded with negative comments from detractors.
Lam joked in the interview that it was in fact "MTR's fault" that she looked confused that day.
Referring to MTR Corp chairman Frederick Ma Si-hang, Lam said: "I should talk to Fred Ma about it ... The South Island Line has automated barriers but when I returned to Admiralty ... I forgot that I needed to push past [its] turnstile. So I am not ignorant about how to use an Octopus card, I am just confused by the different designs."
Lam added that she was grateful for the support of her family – her husband and two sons – during the election campaign and the sacrifices they had made.
She said she had insisted on spending time with her children in their early years and solving any family issues with them as soon as possible.
"Don't deceive yourself with the phrase 'quality time'. Quantity is also important because without it, how can you have quality? Children do not really know what is quality – they just need to see you and hug you," Lam added.
"As civil servants, there are in-trays and out-trays on our desks, as well as the pending-trays for things we don't know how to solve. But in parenting, we should not drag matters that need to be addressed, and put our children in this tray."
As for the wedding, Lam said it was coincidence it fell on the day the declaration on Hong Kong's future was signed. "We did not choose it deliberately, it was just offered by the marriage registry. But our parents did choose the other dates for the [Chinese rituals] before the wedding."
Confirming she would live in Government House, Lam said the building was usually renovated for each new occupant. "So it could be the end of August."
On governance, Lam said despite the difficulties, she remained confident about forming a "capable" cabinet.
Earlier this month, the University of Hong Kong's public opinion programme found that Lam's popularity had increased slightly.
Of 1,004 residents interviewed between May 8 and May 11, 47 per cent said they supported Lam as the city's next leader while 44 per cent said otherwise.
The results put her net approval rating at 3 percentage points – up 10 points from late April.
On popularity, Lam said: "Ratings can fluctuate according to comments you make. I hope residents can take a long-term approach and focus on Hong Kong's development in the next few years."
Lam reiterated that she wanted to bring hope, especially to young people, who could not afford to buy a home.
As chief secretary, Lam earned about HK$330,000 a month and lived in an official residence on The Peak.
This article appeared in the South China Morning Post print edition as: lam still smiling and ready for power