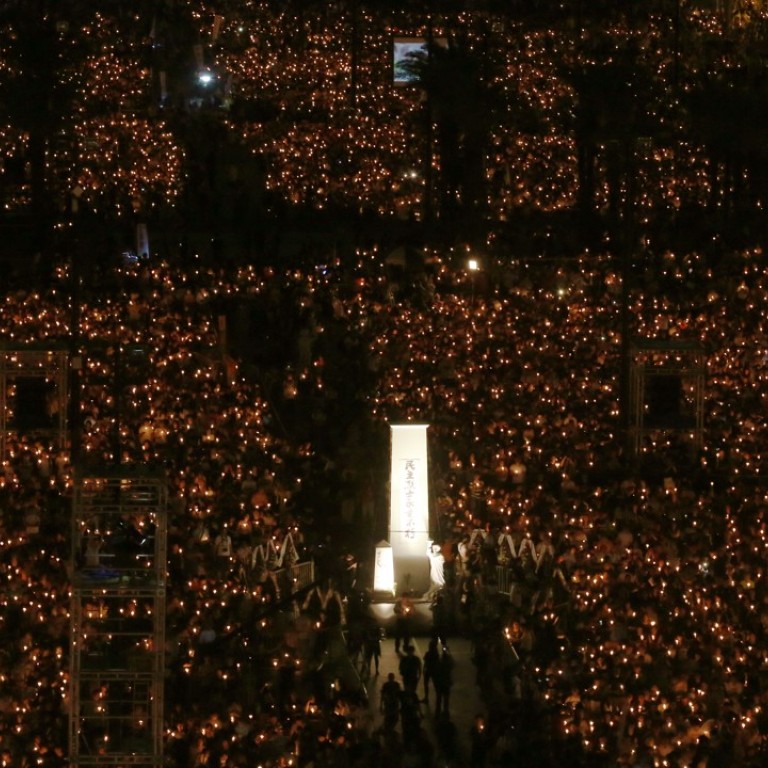 Come to express anger over Xi Jinping, Hong Kong June 4 vigil organiser says
Lee Cheuk-yan says they want to reignite interest among young people in democracy in mainland China after university student unions stayed away last year
Watch: Why Hong Kong student leaders are boycotting the June 4 vigil
"Hong Kong people know very well that the whole so-called
chief executive election
was fake ... and was controlled by Beijing," he added.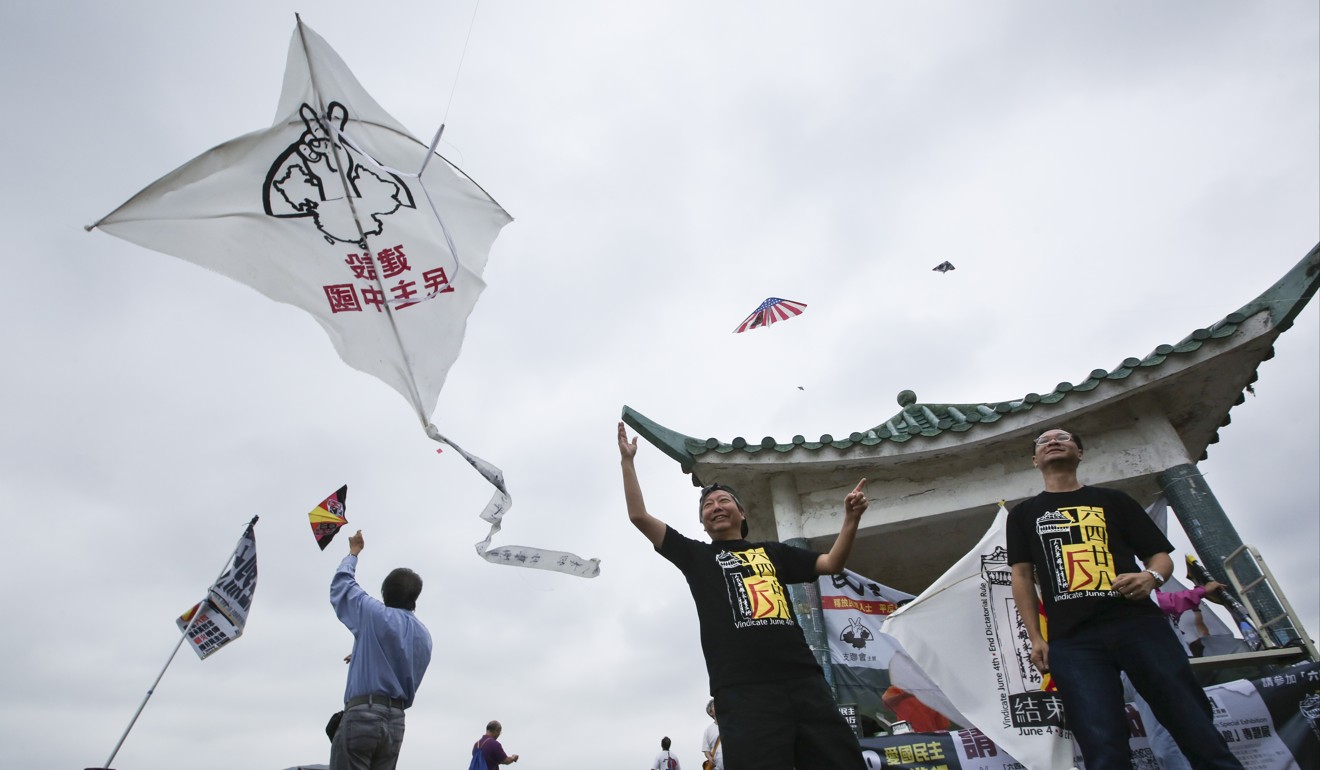 Lee said the leadership election would give extra meaning to the 28th anniversary vigil this year, in addition to remembering those who sacrificed themselves for democracy in 1989.
Hong Kong is the only place on Chinese soil where large-scale events to mark the June 4 crackdown are held. Support has waned in recent years as more people, especially youngsters, believe the city should focus on its own fight rather than democracy in mainland China.
The organisers expect around 100,000 to take part this year but refuse to predict an exact number. "Our biggest obstacle is our apathy... I think what we need to do is to reignite the passion for political reform in Hong Kong and China." Lee said, adding that he believed Hongkongers were still passionate about the issues.
It will be the second year that university student unions will be absent from the stage. To represent the voice of the next generation, the organiser has invited high school boy band Boyz' Reborn to compose a song and perform at the vigil. A representative of the Tiananmen Mothers will speak by video link.
This article appeared in the South China Morning Post print edition as: Show anger at Xi, vigil organiser says