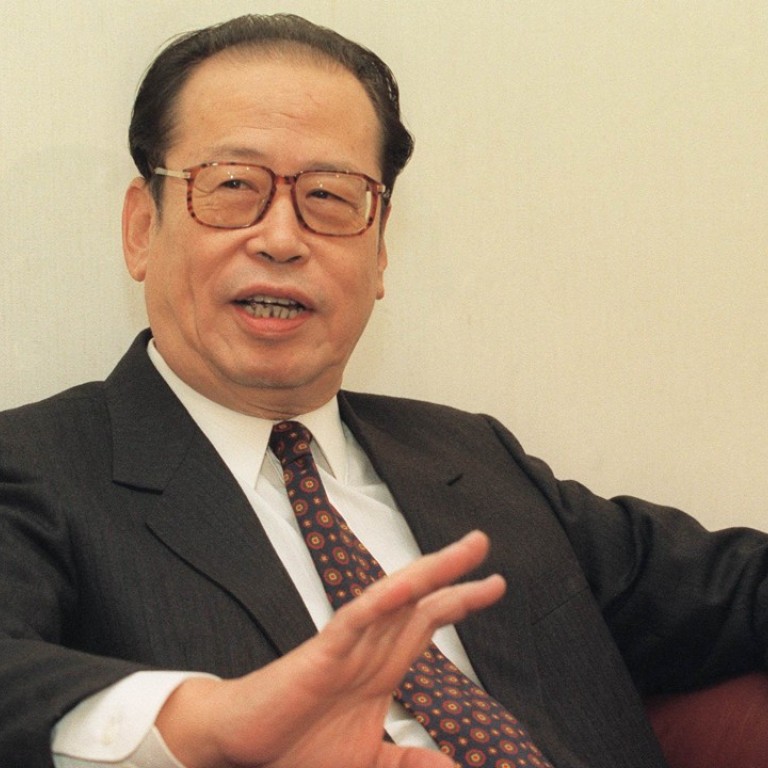 Beijing's man during handover urges Hong Kong to 'seriously consider' enacting national security to ensure harmony
Former Xinhua director's remarks, due to appear in magazine this week, echo recent calls by China's No 3 state leader for Beijing to exert tighter grip in city
Beijing's top man in Hong Kong during the handover to China two decades ago has urged the city to "seriously consider" enacting its own national security laws to help create "a harmonious society".
Zhou Nan, former director of the official Xinhua news agency's Hong Kong branch – Beijing's de facto embassy before 1997 – made the suggestions in an article to be published in the latest issue of the pro-­establishment Bauhinia magazine on Thursday. Advance copies were distributed on Monday.
The proposal from Zhou, who was a top negotiator in Sino-British talks on the city's future, came two days after
Zhang ­Dejiang
, China's No 3 state leader, called on the local government to enact national security legislation. Zhang also
signalled a tighter grip over the city
, announcing that Beijing would "go into further ­details" about consolidating its sovereignty over Hong Kong in several areas, such as its power over the chief executive.
In his latest article, Zhou wrote that even in the early 1980s, Beijing was already aware of the possibility that there could be "chaos" in Hong Kong.
Quoting China's late paramount leader, he wrote: "Deng Xiaoping had said: 'It is easy to create unrest. If there is unrest, and if Hong Kong is becoming a base for subverting socialism on the mainland, the central government needs to intervene'."
The local government's legislative efforts ended in failure in 2003 after half a million people took to the streets to oppose it, fearing it would be used as a tool to curb civil liberties.
"It is worth serious consideration, as it is the prerequisite for building a harmonious society in Hong Kong."
The June issue of Bauhinia also includes an interview with Zhu Yucheng, who was one of Zhou's deputies before the handover.
Zhu revealed that while preparing for the handover ceremony at the Convention and Exhibition Centre in Wan Chai in 1997, he and his colleagues had received a phone call claiming a bomb was on the seventh floor of the building.
Zhu told the magazine that he was "not scared" and explained to his ­colleagues that "it must be a hoax". The ceremony was eventually held successfully.
This article appeared in the South China Morning Post print edition as: Ex-top official calls for national security law in HK