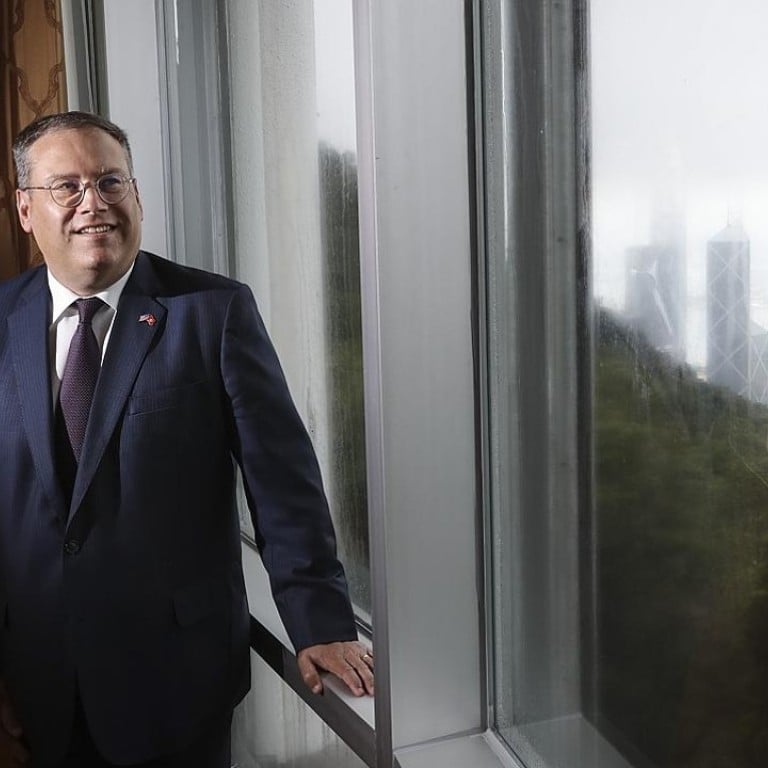 Congress committee on China defends its critical stance on Hong Kong against top US envoy in city
Kurt Tong said city's unique governing formula working well and distanced himself from recent comments by US congressional commission on China
Twenty years after the handover to China, Hong Kong has a promising future as a bridge between its sovereign and the rest of the world, and the "one country, two systems" model is working well, the top US envoy in the city says.
In an interview with the Post, American consul-general Kurt Tong rejected a US congressional panel's recent criticism of Hong Kong's political situation and distanced his mission from any isolationist or protectionist signals from the Donald Trump administration.
But the congressional panel has hit back against criticism from the envoy. A spokesman for the US Congressional-Executive Commission on China (CECC) said that both the US State Department and the Hong Kong Economic and Trade Office declined repeated requests to testify at its hearing on Hong Kong.
Watch: US consul general says 'one country, two systems' is key to success
Tong, who took the helm at the US consulate in August last year, said his government was still very much in the business of building better relations with Hong Kong, and he expected incoming leader Carrie Lam Cheng Yuet-ngor to forge deeper ties with the US.
"My basic story is that Hong Kong is working, and the idea of 'one country, two systems' is working," Tong said, before returning to Washington next week to deliver his assessment of the current situation in the city.
"The task for everyone now is to continue to build on the success, not question it."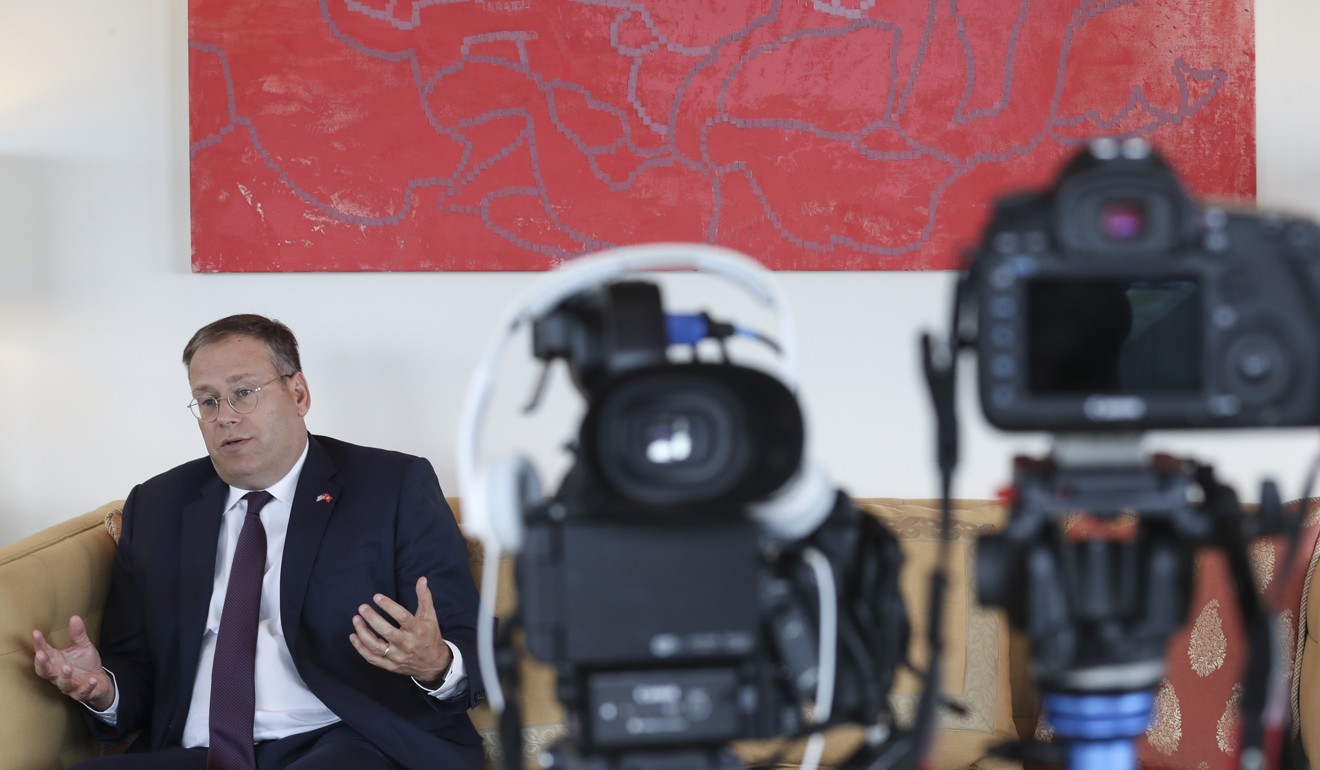 The city, with its strong legal system, still had "real value" in China's overall endeavour to integrate economically and socially with the rest of the world, said Tong, a trade veteran and former US ambassador to the Asia-Pacific Economic Cooperation (Apec) forum.
Asked what he thought of the CECC's increasingly negative assessments of Hong Kong's political situation, including the testimony of local opposition figures, Tong said: "Perhaps the congressional panel should have invited me to testify. Based on my year here, talking to a lot of people, the [general view] is Hong Kong is working ... The fact that mistakes have been made doesn't overshadow the overall success story of Hong Kong."
Watch: Top diplomat says US will continue to be key player in Asia-Pacific
People still enjoyed the same basic freedoms "to a large extent" as they had before the 1997 handover, he noted.
Commission chairman Senator Marco Rubio and two of his colleagues are sponsoring the
Hong Kong Human Rights and Democracy Act
, which seeks to penalise officials in mainland China and Hong Kong whom the US government holds responsible for suppressing the city's basic freedoms.
The "mistakes" Tong mentioned referred in particular to concerns that mainland agents might have carried out law enforcement work outside their jurisdiction in the case of Hong Kong booksellers who went missing.
Tong dismissed suggestions that US politicians were using Hong Kong as leverage against China, stressing that both countries had a shared interest in the city's success.
The diplomat said he had met the chief executive-elect several times after her election, and described Lam as "very committed" and "extraordinarily hardworking".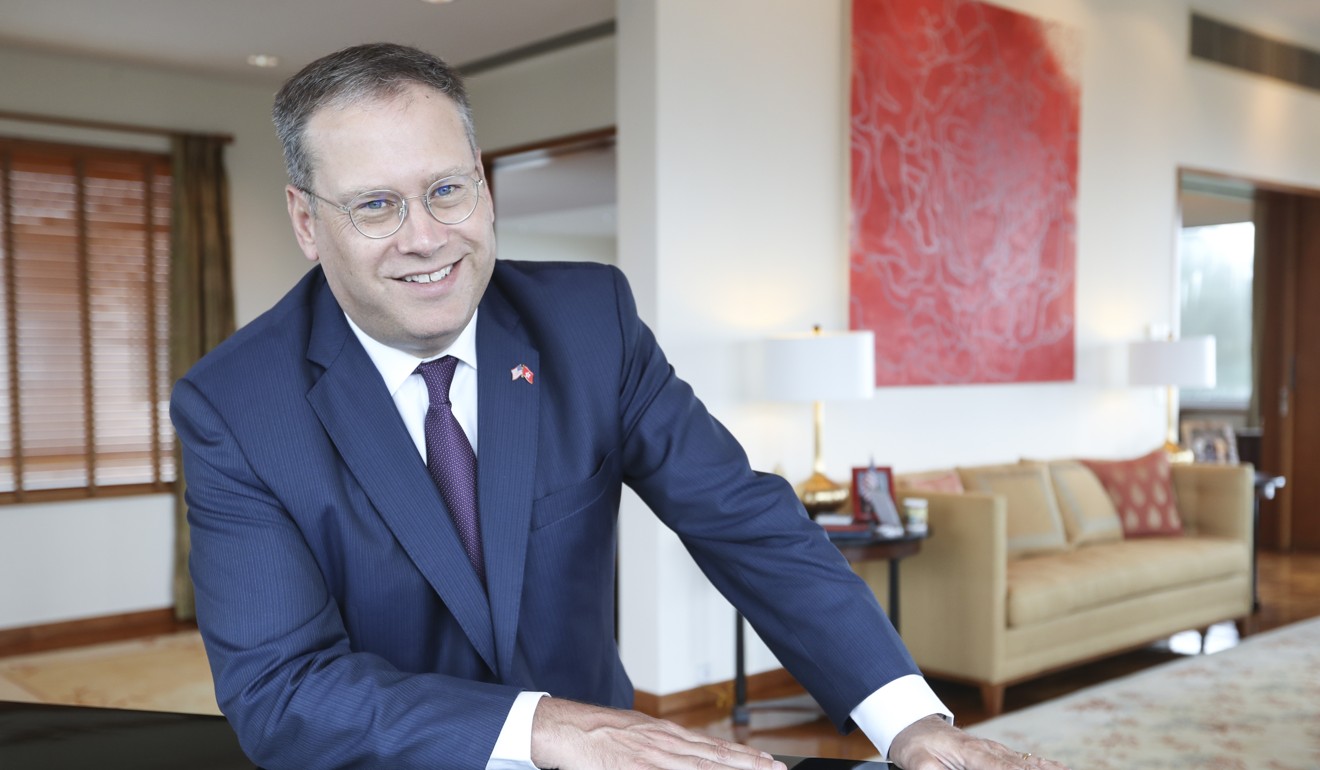 "I hope her administration will be energetic ... in pursuing and responding to the needs of Hong Kong people," he said. "As a foreign representative in Hong Kong, I also hope she will be reaching out to other countries ... to build deeper international relationships for Hong Kong."
Tong noted Hongkongers were now excited about economic opportunities arising from the mainland's belt and road trade strategy, but he hoped "Hong Kong will be energetic in all directions", reminding them that Apec was a "good programme too".
The focus for strengthening US-Hong Kong ties could be on economic, cultural and educational relations, he suggested.
He also called for more efforts in the technology field, identified as a weakness in the city's competitiveness. Hong Kong had not yet tapped into the full potential of US tech companies investing here, Tong noted.
This article appeared in the South China Morning Post print edition as: Don't knock HK's governing model, U.S. envoy says