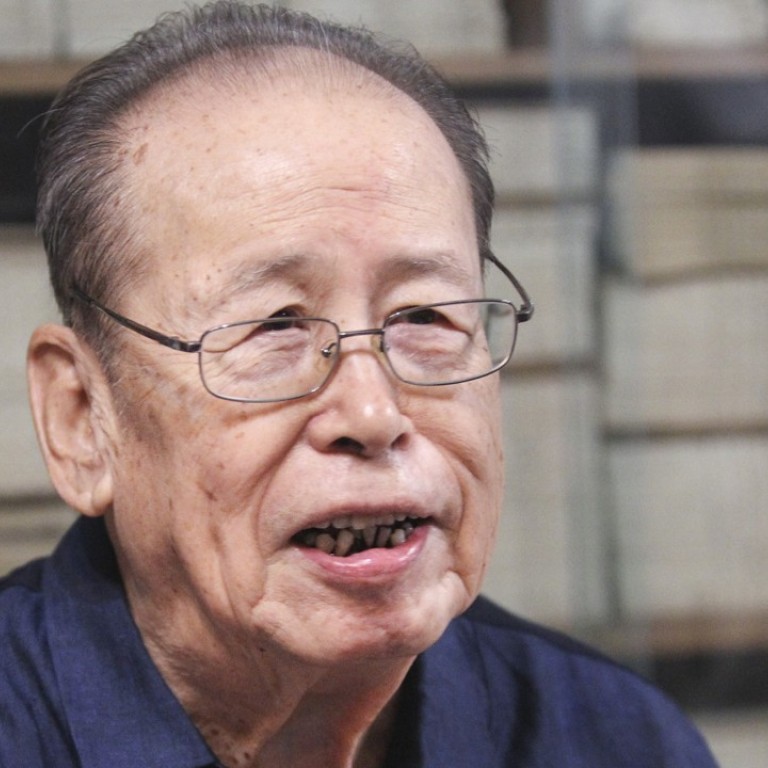 Basic Law 're-education' urged by Beijing's former top man in Hong Kong
Zhou Nan says there has been too much emphasis on 'two systems' at the expense of 'one country'
Beijing's top man in Hong Kong during the city's handover to China two decades ago has urged "re-education" for citizens in constitutional matters and greater emphasis on their obligations to the country.
Zhou Nan, former director of the official Xinhua News Agency's Hong Kong branch – Beijing's de facto embassy before 1997 – said the city's implementation of the
Basic Law
had "not been comprehensive enough".
"There should be re-education in the Basic Law," Zhou told reporters in Beijing, suggesting that original instructional efforts had placed "too much emphasis on 'two systems' while largely ignoring 'one country', causing quite some confusion among the public".
Under Beijing's commitment to the "one country, two systems" policy, the city is guaranteed a high degree of autonomy.
While critics complain that Hong Kong's freedoms have been eroded due to Beijing's interference in the city's affairs, state leaders have been alarmed at the
emergence of independence advocacy
and stressed the need for national identity and pride, especially among the city's youth.
"It hurts my heart to hear Hong Kong youth claiming they are not Chinese," Zhou said.
"But I don't blame the young people. I think it has more to do with 150 years of colonial rule and education."
Zhou, a former deputy foreign minister who played a prominent role in the 1980s in negotiations with Britain over Hong Kong's future, said Beijing would not soften its stance to gain wider political support in the city.
"We must uphold a clear-cut stance. As Mao put it, unity gained with compromise dies quickly," he said, quoting the late Chinese leader who had argued that courting allies with compromise showed weakness and impaired political dominance.
Zhou alluded to the controversy last year, when two newly elected localist lawmakers were
disqualified for distorting their oaths
with anti-China slogans, in arguing that support for Beijing had grown in the former British colony. China's top legislature controversially stepped in to interpret the mini-constitution and make such conduct punishable by disqualification.
Zhou said he believed Beijing would not leave the city to decide everything on its own, describing it as a "convenient" base that could be used by the West to subvert Chinese sovereignty.
"There are lots of anti-mainland publications in Hong Kong, and mainland tourists are the main target audience," he said. "It seems quite obvious to me what their purpose is."
When asked about Beijing's plans for Hong Kong after 2047, when the 50 years of one country, two systems promised by Beijing expires, Zhou said changes in the central government's policy towards the city were possible.
"The problem is whether 'one country, two systems' will be adjusted. That will depend on China's development. But [the fact] that Hong Kong is part of China will not change, be it 3047 or 4047," he said.