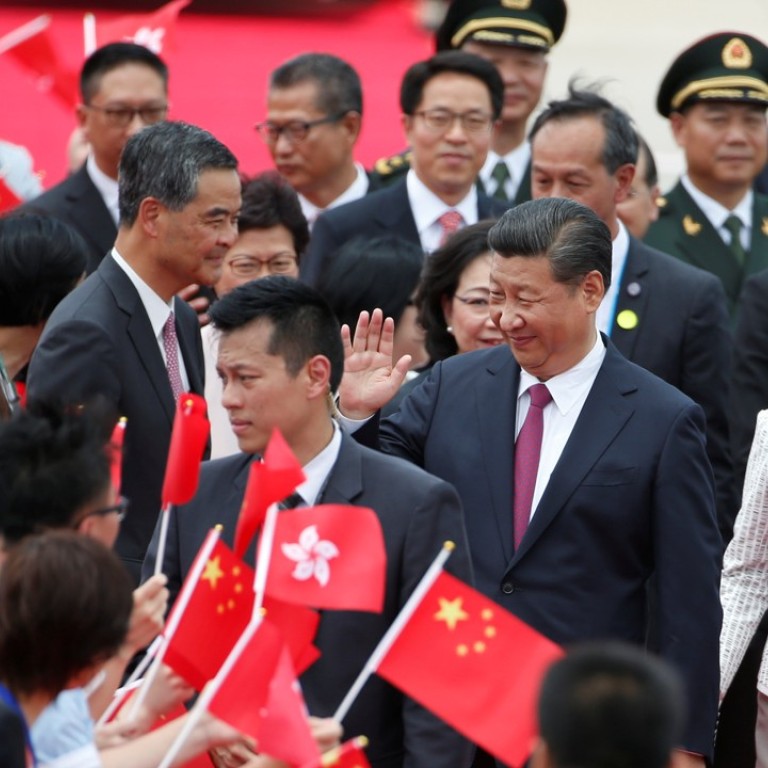 President Xi Jinping lauds efforts to curb Hong Kong independence advocates and offers full support
Leader praises city's governing team for working hard and showing a 'sense of responsibility towards the country, Hong Kong and history'
President Xi Jinping began a landmark visit to Hong Kong on Thursday, lauding the local government for "effectively curbing" independence advocacy, and promising Beijing's full support to usher the city into a new future.
On the first day of his three-day visit to celebrate the 20th anniversary of Hong Kong's handover to China, Xi said "the city's governing team has worked hard and shown a sense of responsibility towards the country, Hong Kong and history" in making the "one country, two systems" policy a success.
In a meeting with top officials, including heads of the city's judiciary and legislature, Xi said: "You made achievements on issues such as land, housing, elderly and poverty ... and, especially, on steadily handling a series of important political and legal issues and curbing 'Hong Kong independence' effectively."
The president praised Chief Executive Leung Chun-ying's team for demonstrating a "noteworthy sense of political commitment". Key members of Leung's team will stay on to serve under his successor, Carrie Lam Cheng Yuet-ngor, who takes over as the city's leader on Saturday.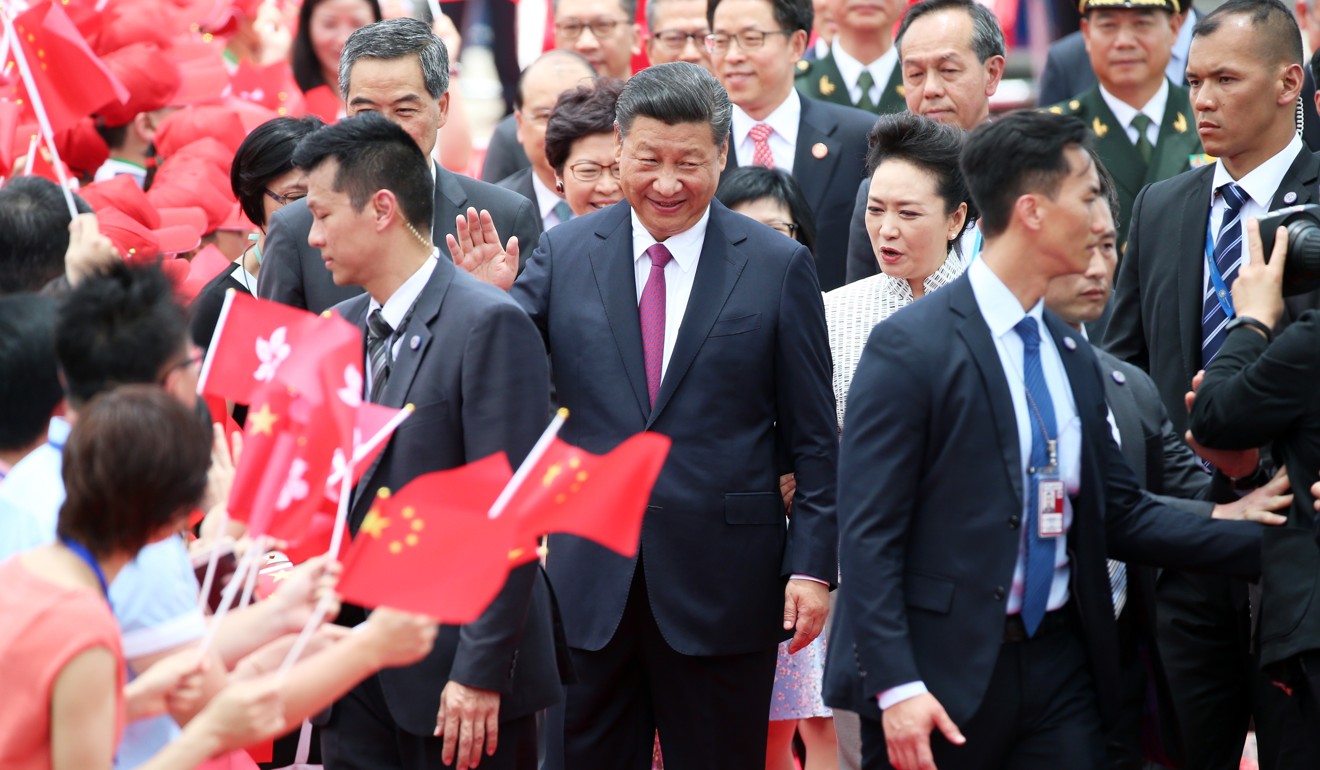 Last year, two newly elected localist lawmakers who insulted China during their swearing-in were stripped of their seats, as the nation's top legislative body issued an interpretation of the city's mini-constitution, making "insincere" oath-taking punishable by instant disqualification.
Xi's meeting with officials was prefaced by a short chat with Leung, during which he also praised the chief executive for defending national security and achieving much in a five-year term that was "not easy".
He told Leung to continue to serve the country and the city in his new position after July 1.
The two sessions were part of a packed programme for Xi, who landed at noon with his wife, Peng Liyuan, to a red carpet welcome and sea of Chinese and Hong Kong flag-waving well-wishers amid iron-clad security.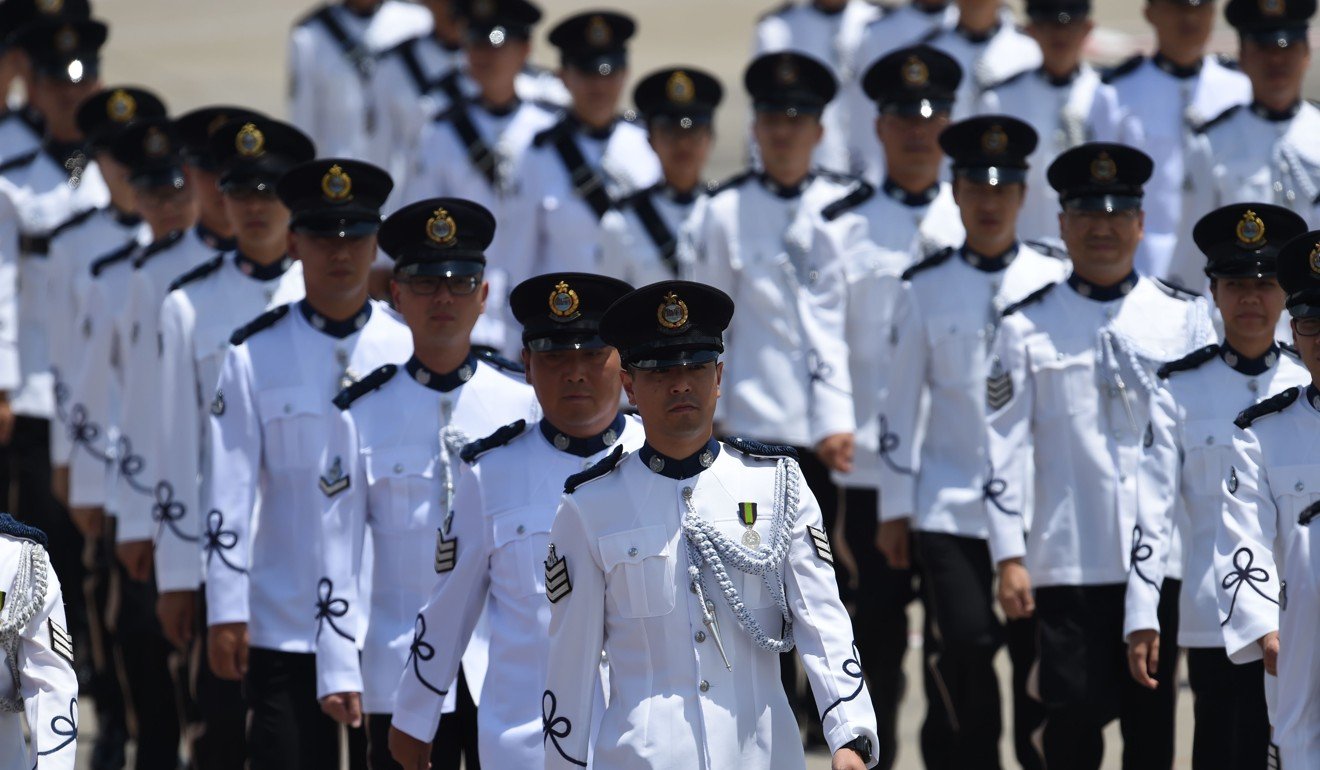 "I'm pleased to have set foot in Hong Kong once again after nine years. Hong Kong's development has always pulled at my heartstrings," he said.
The president set out three purposes for his three-day tour of the city that will see him preside over Lam's inauguration on July 1.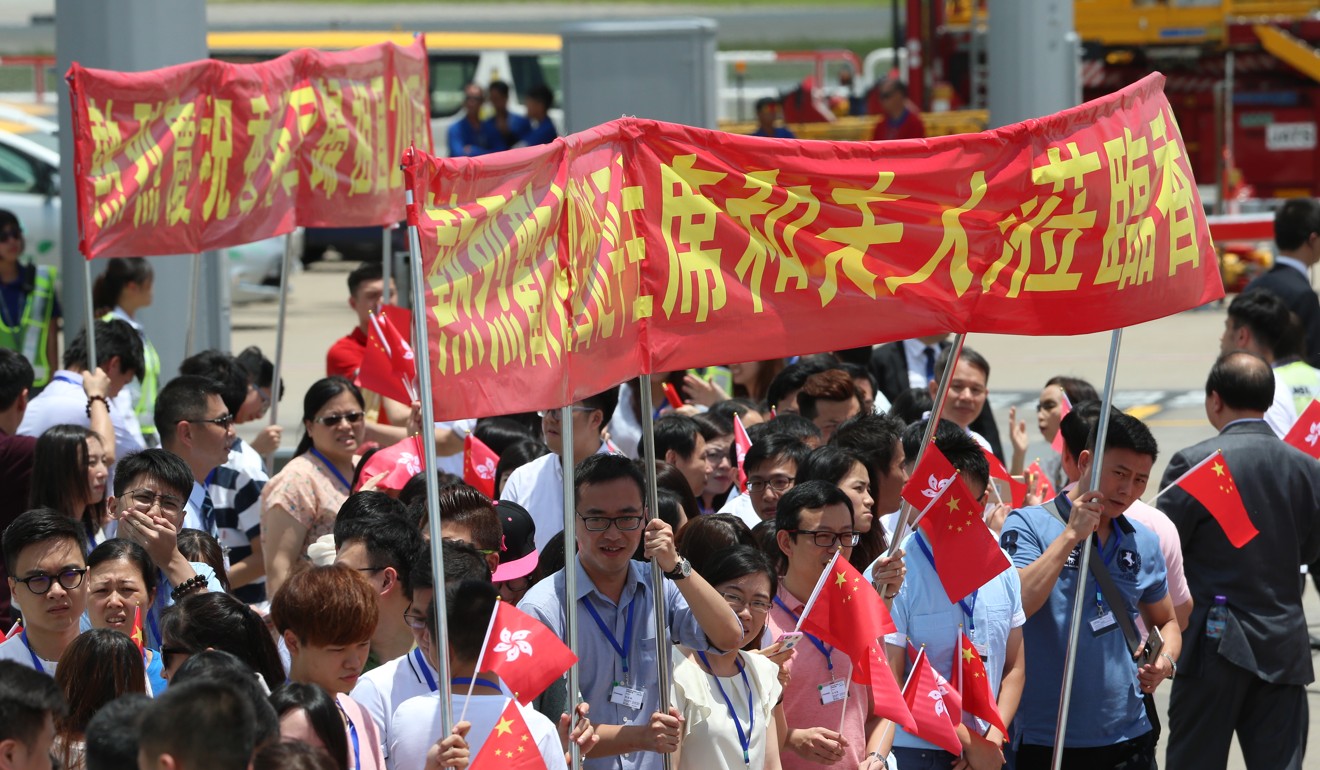 First, he said, he hoped to convey his wishes and congratulations for Hong Kong's 20th handover anniversary.
Second, his tour of Hong Kong aimed to show the central government's support for the city.
Third, he said, his visit would be about mapping out a future for the city and ensuring "the smooth and long-term successful practice of the 'one country, two systems' policy".
"The central government will work with all sectors of Hong Kong society to look back at Hong Kong's extraordinary journey in the past 20 years, sum up the experience and look forward to the future."
He added: "I look forward to feeling Hong Kong's new atmosphere and new changes."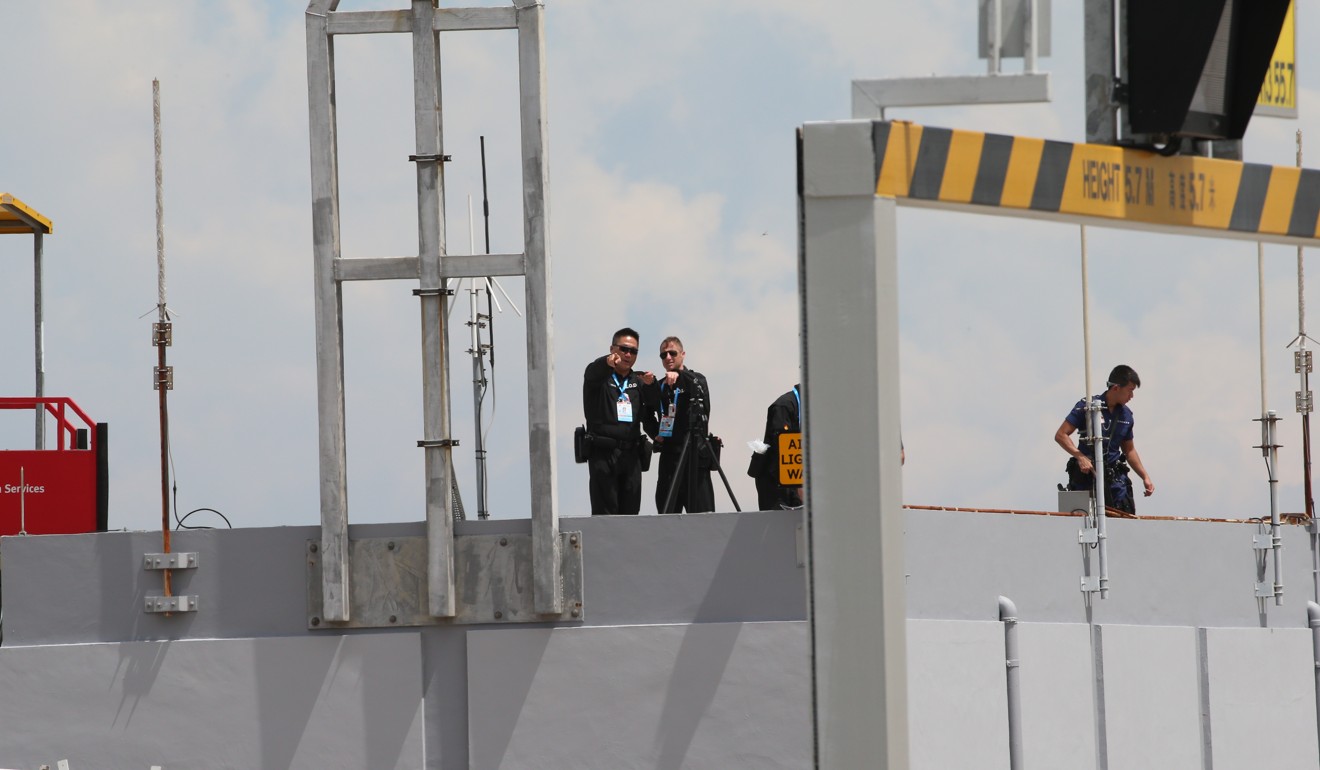 After Xi's three-minute speech, the waiting media asked two questions, one on Chinese political prisoner
Liu Xiaobo
, recently released on medical parole, and the other on interpretation of the Basic Law, but Xi did not answer.
His remarks at the airport effectively set the agenda for the visit. His speeches in the coming days can be expected to elaborate on the three themes, especially whether there will be carrots or sticks for the city as he maps out its future, after two decades of the "one country, two systems" experiment.
The unique governing model, guaranteeing Hong Kong a high degree of autonomy for 50 years, was the brainchild of late paramount leader Deng Xiaoping when Beijing negotiated the city's return from the British.
Accompanying Xi on the visit is a high-powered delegation, including party elite representing government, foreign affairs and military in a show of authority as well as the city's importance to Beijing.
The theme of Hong Kong's connection to the mainland was highlighted at another event in the afternoon. Xi presided over a signing ceremony between Beijing's famous Palace Museum and the West Kowloon Cultural District for a local version of the museum to be recreated at the arts hub.
This article appeared in the South China Morning Post print edition as: Xi vows full support for HK