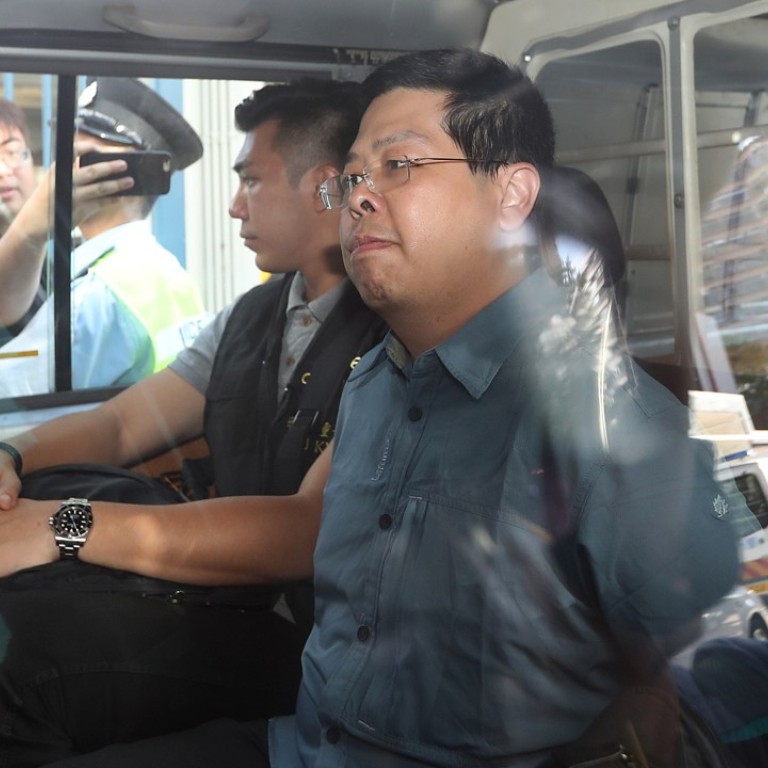 Hong Kong democracy activist Howard Lam's kidnap claims unravel further following arrest
Opposition politicians who rallied behind Democratic Party member Howard Lam Tsz-kin also faced questions about their credibility for projecting his case as evidence of the city's freedoms being undermined by Beijing
More damning discrepancies have appeared in a Hong Kong democracy activist's story about being kidnapped from a busy city street and tortured by mainland Chinese agents, after he was ­arrested early on Tuesday on ­suspicion of misleading police.
Opposition politicians who rallied behind Democratic Party member Howard Lam Tsz-kin also faced questions about their credibility for projecting his case as evidence of the city's freedoms being undermined by Beijing.
Lam claimed he was pushed into a van in Yau Ma Tei last Thursday by Putonghua-speaking men who took him to an unknown location, punched staples into his legs, and dumped him on a beach in Sai Kung, from where he made his own way home in a taxi.
But police investigations, ­according to a force insider, suggested something less dramatic – he took a minibus from Mong Kok to Sai Kung.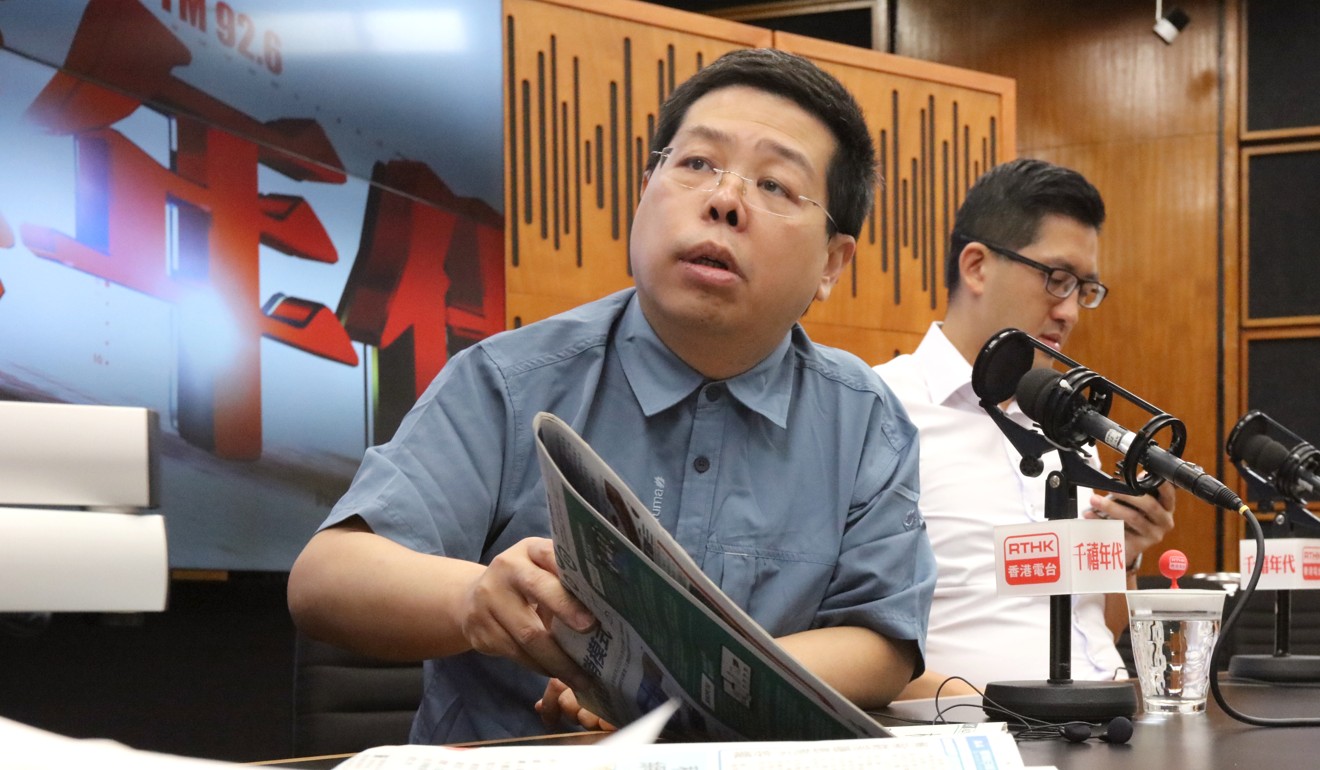 The revelation cast further doubt on the activist's story after the FactWire news agency earlier cited closed-circuit television footage collected from nearby shops and buildings contradicting his version of events.
Lam remained in custody all of yesterday, and was said to have ­remained silent under questioning, with his lawyer present.
At about midnight, Lam, who was being detained at Hung Hom Police Station, complained of feeling sick. He was sent to Queen Elizabeth Hospital for treatment.
The Democratic Party leadership did not see any reason to doubt Lam's story, despite his ­arrest, but adopted a more measured stance, saying it was still too early to jump to conclusions.
"It would be unfair to the party and Lam if we were to draw any conclusion at this stage," Democratic Party chairman Wu Chi-wai said after an emergency meeting with colleagues in morning.
Lam was picked up by officers from the West Kowloon regional crime unit on Tuesday at about 12.30am near his mother's home in Tai Kok Tsui and detained at Mong Kok police station.
Investigators also seized computers, handsets and a pair of sunglasses from his home in Ma On Shan.
Cheng said making a false report of false imprisonment was a serious offence.
Lam was transferred to Hung Hom Police Station after the home search.
Serious doubts about Lam's story were earlier raised by FactWire news agency, which published a report on Monday night directly contradicting his version of events.
Former party chairman Albert Ho Chun-yan, who stood by Lam when he held a press conference on Friday before reporting his case to police, insisted there was no reason to assume Lam had lied.
Superintendent Cheng Lai-ki of the Kowloon West regional crime unit said police believed Lam had given officers false information. She said Lam had left Mong Kok alone safely by public transport on the day in question.
"Our information did not show that he was pushed into a vehicle as he claimed ... and he was not where he said he was. We believe his information was false," Cheng said.
Hours before Lam was arrested, FactWire discredited his story by putting together clips from ­different surveillance cameras to present a different picture.
The clips showed Lam walking alone and unmolested at the time of the alleged abduction – though Lam denied he was the man in some of the clips wearing a mask, dark glasses and a cap.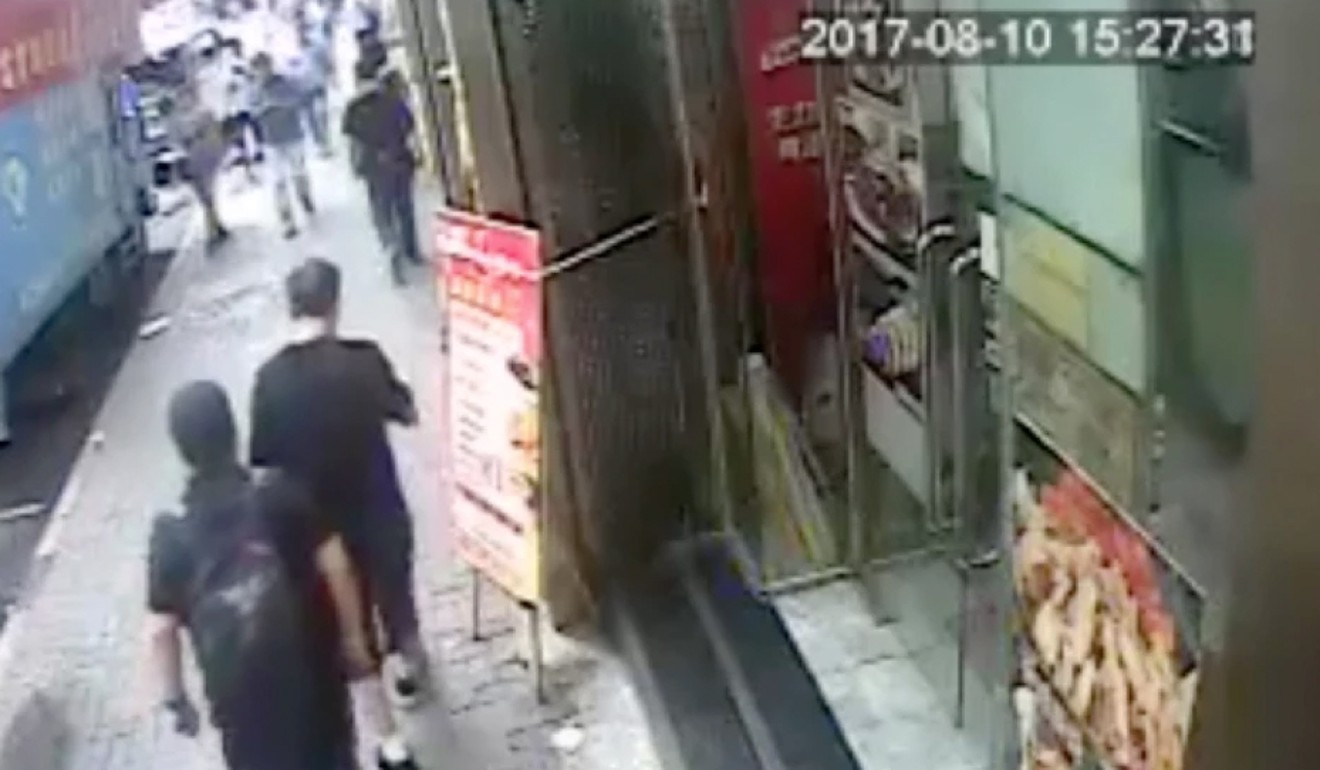 The activist was picked up by officers near his mother's home in Tai Kok Tsui. They also seized a desktop computer, a tablet, three mobile phones and a pair of sunglasses from his Ma On Shan home. Cheng said the motives for Lam's allegation would be probed by investigators.
Another police source said they would look into Lam's mental state, as the activist was said to have suffered depression and had attempted suicide in the past.
Chinese University political scientist Ivan Choy Chi-keung said Lam's "false kidnap claims" and the Democratic Party's handling of the case would unavoidably affect its credibility.
Chief Executive Carrie Lam Cheng Yuet-ngor said she had "every confidence" that police would find out the truth.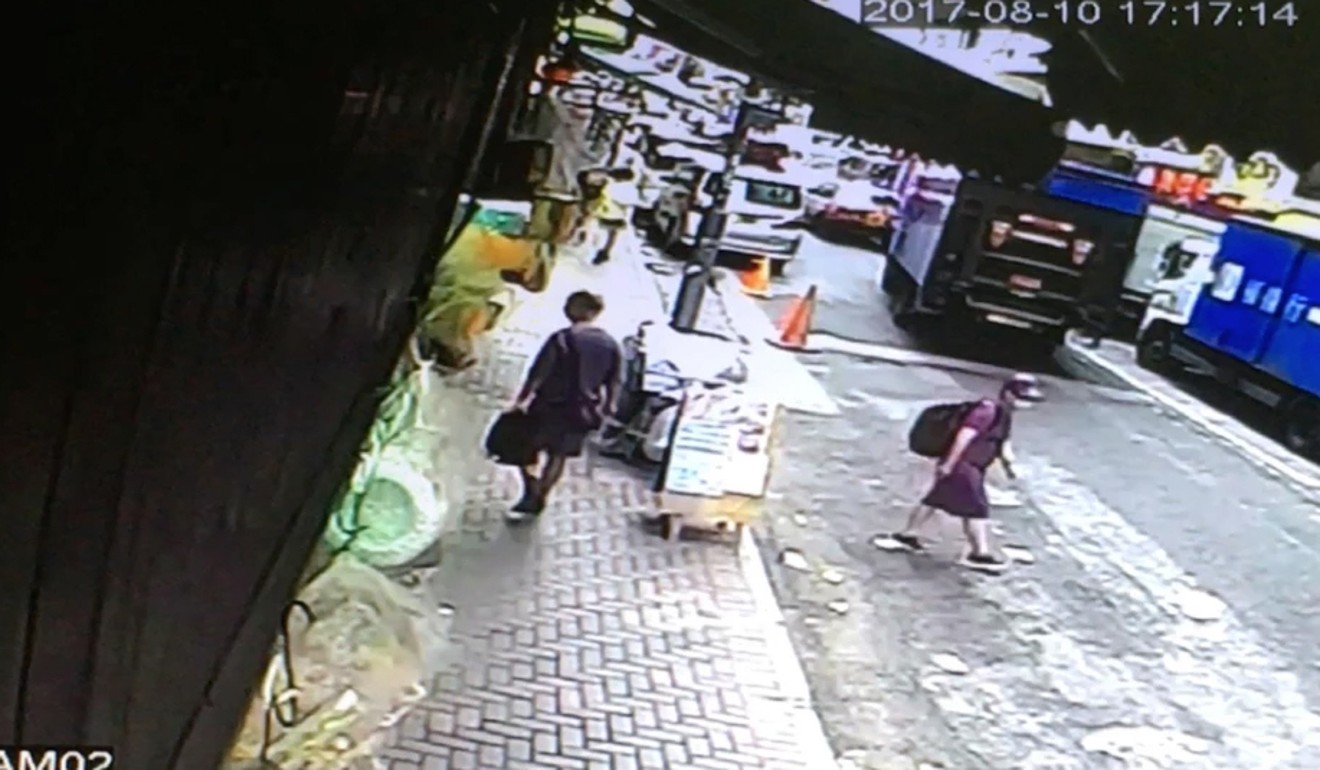 Lam accused police of giving the public the impression he had been uncooperative during
their investigation
. He said he had told police he could not attend a 4.30pm meeting on Sunday to give a statement as he was suffering from a headache and fatigue.
Officers leaked this information to the media via anonymous sources and asked them to call the activist to pursue it, Lam claimed.
"I was shocked that police would reveal the information to reporters," Lam said. "I'm very curious as to why they have to keep leaking information."
This article appeared in the South China Morning Post print edition as: Top adviser to leader urges probe into kidnap claim