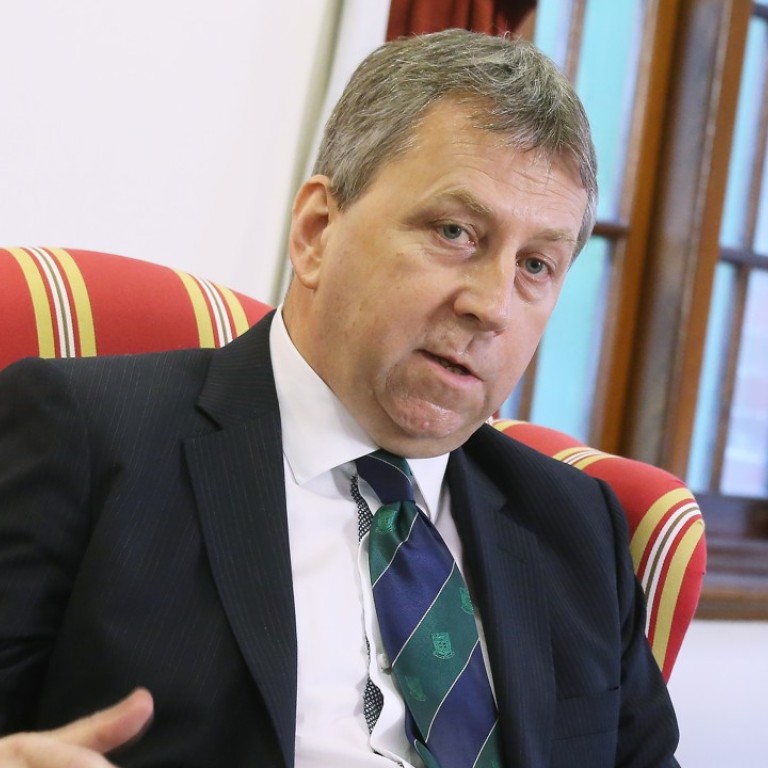 Outgoing HKU vice-chancellor rejects calls to sack Occupy leader and legal scholar Benny Tai
Professor Peter Mathieson said he has received a number of letters asking him to remove controversial legal scholar from the university's law faculty
The departing vice-chancellor of the ­University of Hong Kong on Wednesday rejected calls to oust Benny Tai Yiu-ting, the ­controversial legal scholar and co-founder of the 2014 Occupy ­protests.
Speaking to the media after ­officiating at the university's inauguration ceremony for the last time, Professor Peter ­Mathieson revealed that he had recently ­received a handful of requests to remove Tai from the institution's law faculty.
"I read these letters and don't agree with them all and I don't expect to agree with everybody," he said.
"We have our procedures for taking actions against students and staff if we think they infringe the regulations of the university," Mathieson said.
"But, we are not a surrogate courtroom. The court has its own opportunity to make decisions about guilt or innocence and we respect those decisions."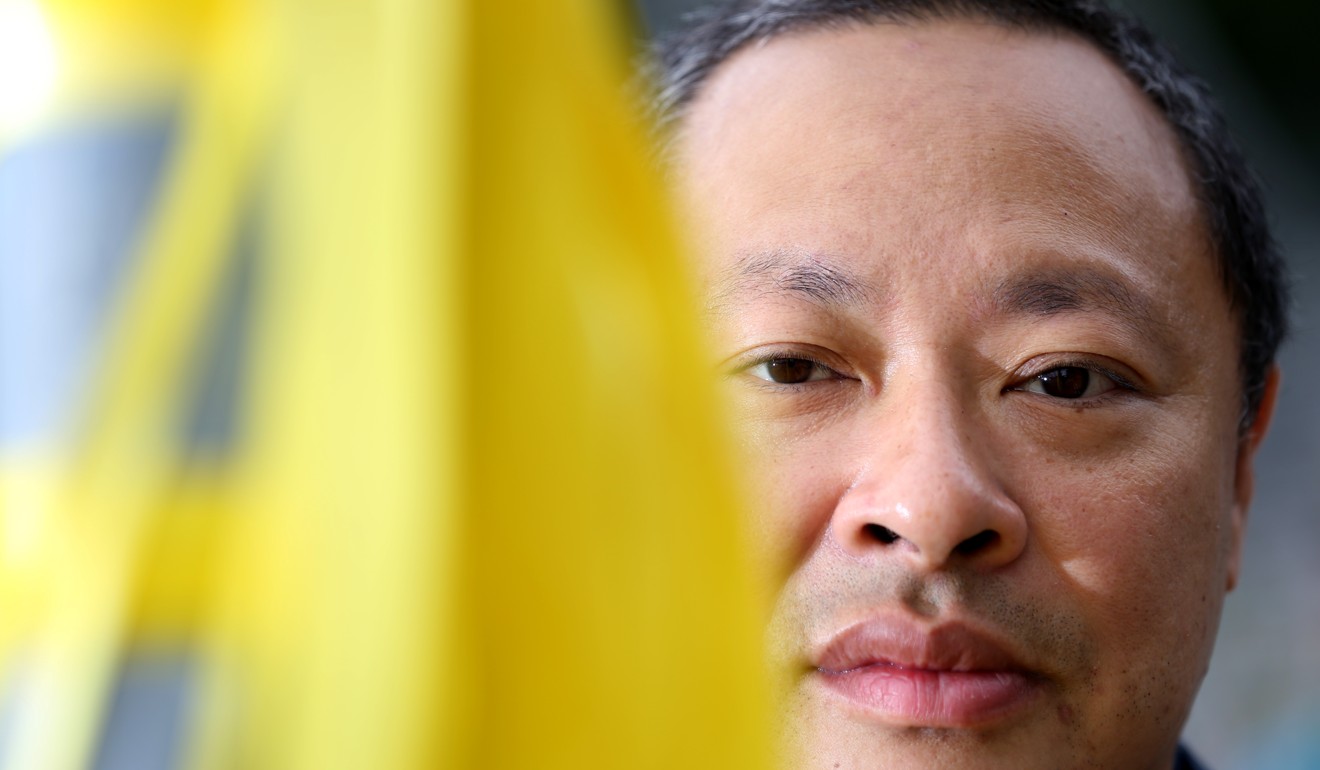 The vice-chancellor's remarks came as pro-establishment legislator and former Law Society president Junius Ho Kwan-yiu stepped up pressure on the university to sack Tai. Ho had earlier written to the university council chairman Professor Arthur Li Kwok-cheung to ask for Tai to be removed. Ho also organised an online petition to call for his sacking.
Ho accused Tai, as a law lecturer, of "misleading" students and of "taking the lead" to break the law, referring to Tai's Occupy protests in 2014, in which the law lecturer asked people to stage sit-ins in Central to block the roads and force Beijing to give Hong Kong universal suffrage.
According to Ho's office, the online campaign, which was launched at about 11pm on Tuesday, had collected more than 23,000 signatures as of 6pm Wednesday.
Ho had aimed to collect about 40,000 signatures.
The Occupy sit-ins were originally meant to be a civil disobedience campaign and confined to Central district. Student activists however ended up taking over the lead roles of the campaign, which saw major roads blockaded by protesters downtown, leaving Hong Kong Island and Kowloon paralysed.
As it lingered, the public started becoming fed up by the blockade and the campaign collapsed after 79 days.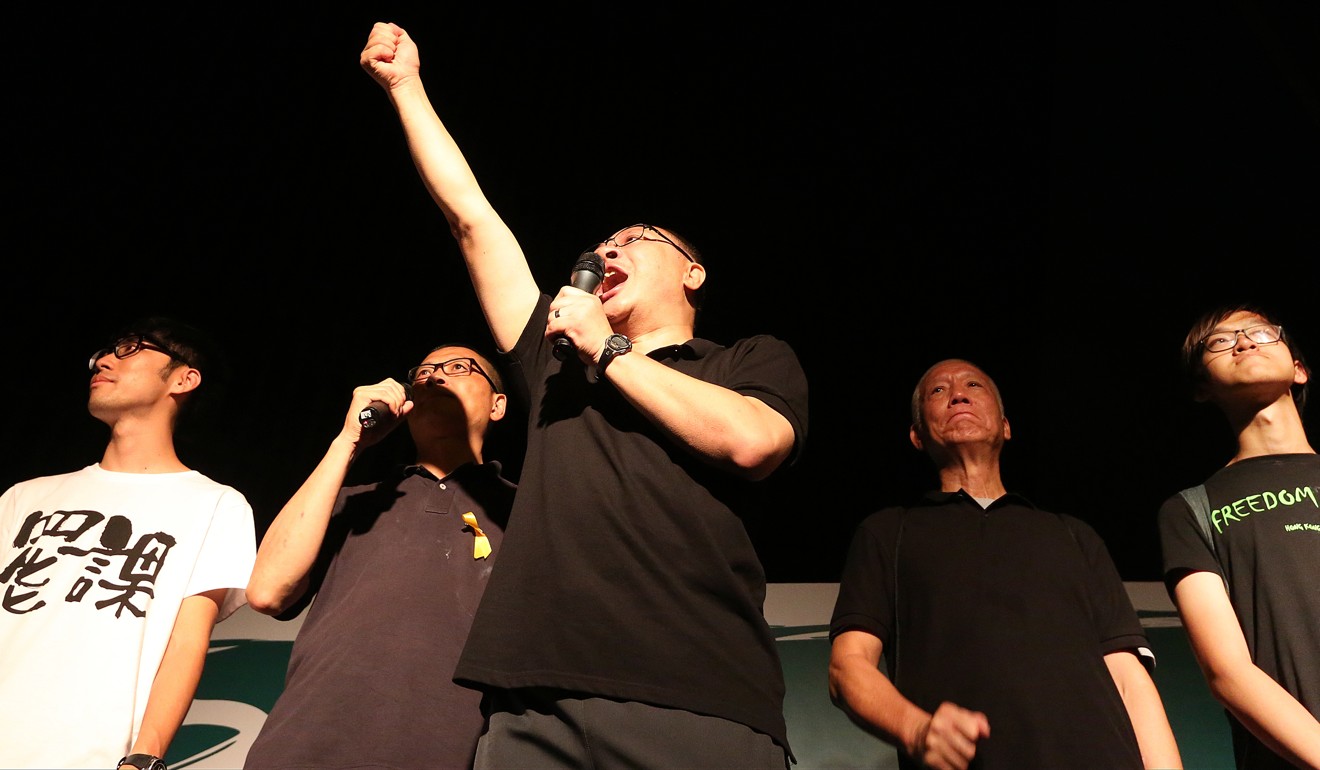 Earlier this month, the Court of Appeal sentenced three of the student leaders, Joshua Wong Chi-fung, Nathan Law Kwun-chung, and Alex Chow Yong-kang, to jail following a successful sentence review by the government.
In his judgment, Court of Appeal vice-president Wally Yeung Chun-kuen highlighted that "certain people, including individuals of learning, advocate 'achieving justice by violating the law' and under this slogan, they encourage others to break the law". He did not name names but it was widely believed he was referring to Tai.
Tai did not reply on Wednesday to requests for comment from the South China Morning Post. He earlier argued if it should be "the victims that should be blamed", or "the institution that created the evil".
This article appeared in the South China Morning Post print edition as: HKU head rejects calls to dismiss Benny Tai