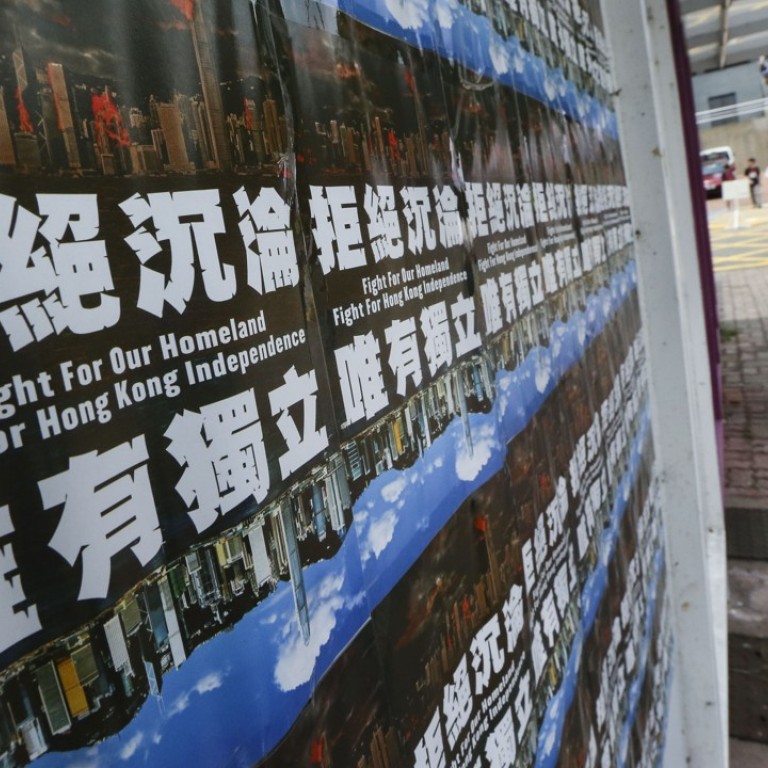 Ban advocacy of Hong Kong independence, Beijing mouthpiece says amid banner row
Commentary published on People's Daily overseas edition website says such discussion should be made illegal, like promotion of Nazism in Germany
Hong Kong authorities must "take legal action" to forbid residents from advocating the city's independence from China as such remarks went beyond the realm of civil liberties, a commentary run by the official newspaper of the Communist Party suggested.
According to Xiakedao, a social media account operated by People's Daily overseas edition staff, calling for Hong Kong's independence should be made criminal, just like it is illegal to promote Nazism in Germany.
The commentary, titled "A rule must be set to make Hong Kong independence criminal", was published on the
People's Daily
overseas edition's website after
pro-independence banners and posters
were put up at Chinese University and five other institutions earlier this month, reigniting the debate over whether it was illegal to discuss the city's separation from the mainland.
"For some people, freedom of speech is like an all-powerful move in a computer game ... but in fact, there is no such thing as an absolute or irresponsible use of freedom of speech anywhere in the world," the author wrote.
Citing several German court rulings and parliamentary resolutions from 1979 to 1994, the commentary stated that the promotion of Nazism or the downplaying of the Holocaust had been made punishable by imprisonment.
"In China, the biggest pain that we suffered in modern times was the invasion of foreign powers and the division of national territory ... from this perspective, it's legitimate for Hong Kong to make independence [advocacy] a taboo through legal means."
The article added that according to Hong Kong's Public Order Ordinance, a person can be sentenced to jail for putting up posters that are "likely to cause or lead to a breach of" public peace.
"Even Article 16 of the Hong Kong Bill of Rights Ordinance says the exercise of the right to freedom of expression can be restricted by law for the protection of national security or public order," it added.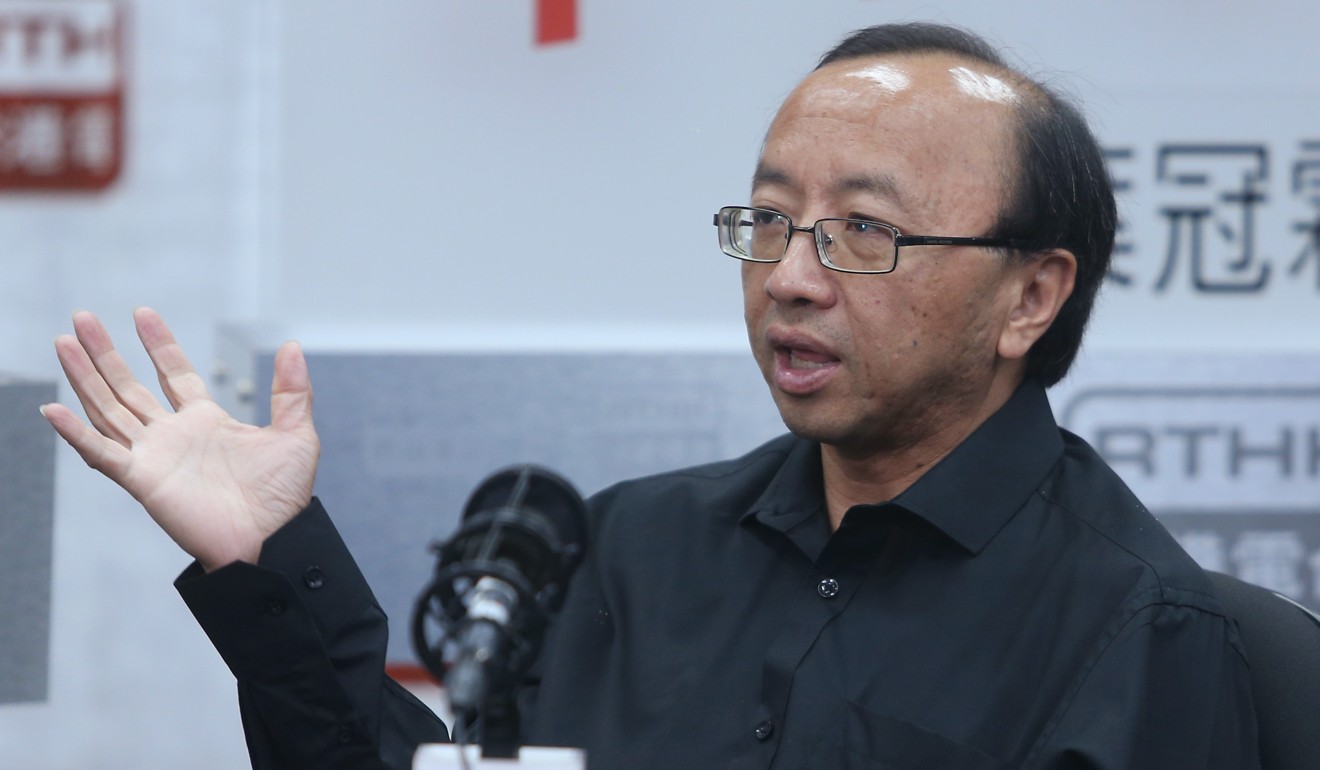 University of Hong Kong principal law lecturer Eric Cheung Tat-ming said in that the event that the two ordinances were applied, a proportionality test should be carried out in court to make sure that the restriction on the protection of freedom of expression was proportionate to the protection of a legitimate objective, such as "national security or public order".
"Freedom of speech is usually unrestricted in laws [around the world] ... unless it involves violence," Cheung explained.
The lecturer also disagreed with the comparison between Nazism and Hong Kong independence.
"A lot of people were killed under Nazi rule," he said.