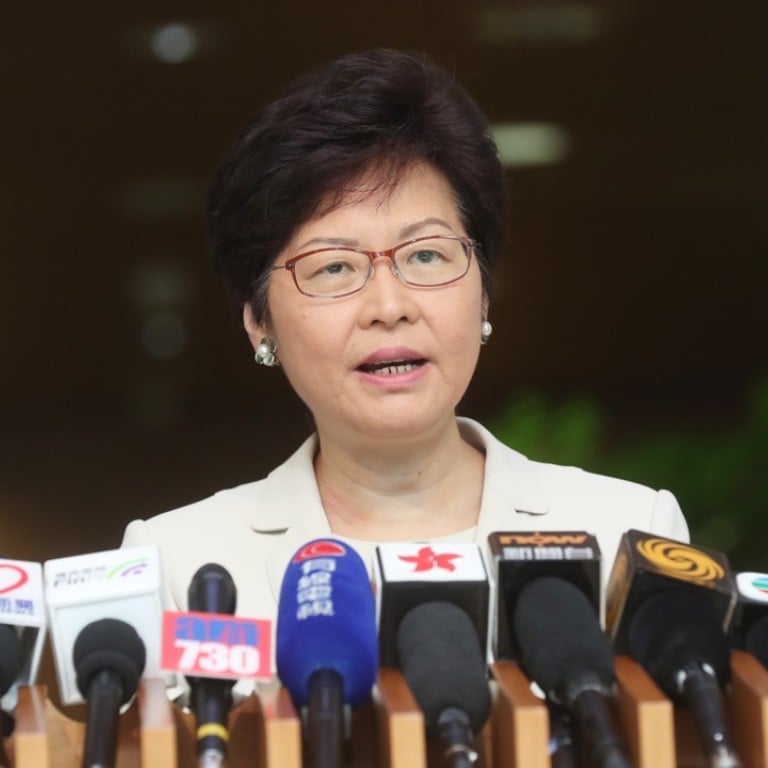 'Not question of freedom of speech': Hong Kong leader Carrie Lam takes aim at independence banners and malicious posters
Chief executive says debate about compassion as well as future of 'one country, two systems' formula guaranteeing city's freedoms under China
Hong Kong's leader on Tuesday said the posting of malicious or pro-independence messages on university noticeboards was not a question of freedom of speech, but a constitutional issue of respect for the "one country, two systems" governing formula that protects rights and freedoms in the city.
Speaking before a weekly meeting of the Executive Council, her team of policy advisers, Chief Executive Carrie Lam Cheng Yuet-ngor accused critics of "trying to muddle things up" by suggesting the government had infringed on the "academic and institutional autonomy" of universities and other tertiary learning institutions by wading into the debate.
Earlier this month, messages in support of Hong Kong breaking away from Chinese rule were found plastered on noticeboards at several campuses, triggering a debate on whether such discussion was legal.
Last week the issue was further complicated after messages of a malicious nature were added to the so-called "democracy wall" at the Education University of Hong Kong, a space set aside for students to express their views. One poster taunted Christine Choi Yuk-lin, a top education official, over her son's recent suicide and another made light of the death of Chinese dissident and Nobel laureate Liu Xiaobo.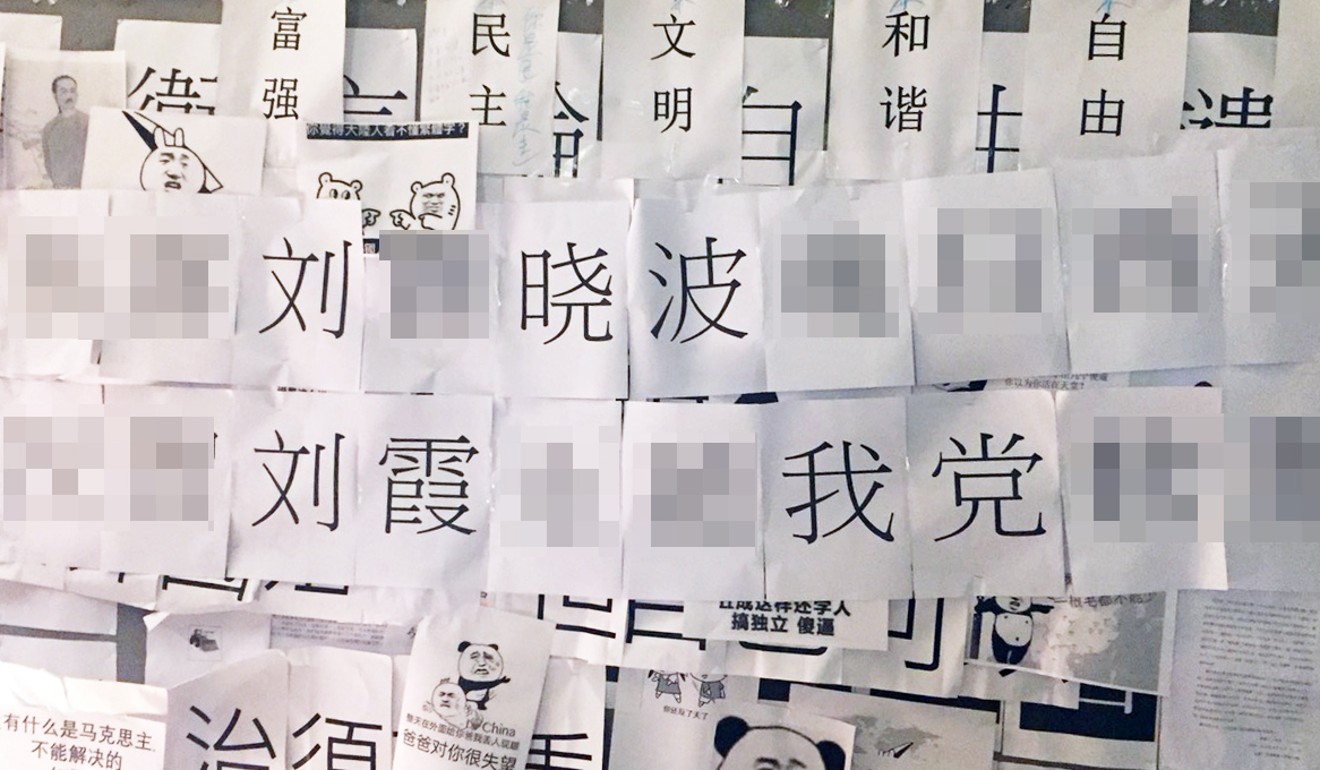 Lam headed a chorus of condemnation and outrage on Friday over the "extremely callous" and "cold-blooded" message taunting Choi. She also condemned the pro-independence banners and posters.
But critics questioned why she did not issue a similar statement over the poster on Liu, which was put up after the one on Choi's son was removed.
The student unions of 13 tertiary institutions hit back on Sunday with a joint statement accusing Lam of "exerting pressure on university authorities to punish students", thereby infringing on institutional autonomy.
Asked on Tuesday if she held the same stance on both the banners on Choi and Liu, Lam said: "I've said I would not comment further. I think there should be other questions from the media for the government.
"All I want to say is that this is not a question of freedom of speech. It is a question of whether we are respecting 'one country, two systems', and a constitutional question of whether we care if Hong Kong can continue to have our rights and freedoms protected under 'one country, two systems', so that we can develop and our people can live in a stable and prosperous city," she said.
"There is no question of curbing students' freedom of speech or universities' academic and institutional autonomy. There is no need to muddle things up."
Lam said the issue was also "a question of whether we are a compassionate society, showing respect for people, especially those who are caught in a difficult position".
In reference to Choi, Lam said: "You are right that she's my undersecretary for education, but she is a human being, too."
In a Facebook post on Tuesday, the student union of Shue Yan University said pro-independence posters on its student noticeboard had been removed in the morning, but it was unclear who did it.
There were still pro-independence posters on the noticeboard at the Chinese University of Hong Kong.
This article appeared in the South China Morning Post print edition as: Banner criticism not related to freedom of speech, Lam says