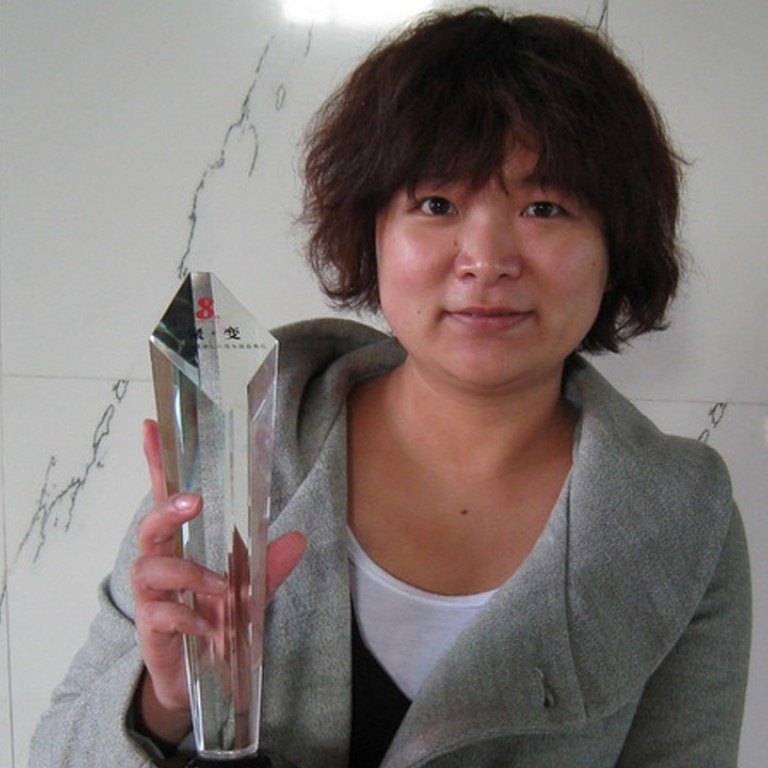 One of China's 'feminist five' gender equality activists banned from leaving country for decade
Wu Rongrong, part of a group of campaigners arrested in 2015, had been set to study law in Hong Kong until mainland authorities blocked the move
One of China's "feminist five" gender equality activists arrested two years ago for handing out stickers has been denied a permit to study in Hong Kong by a county-level public security authority and told she is banned from leaving the mainland for a decade.
Wu Rongrong will not realise her "long-held dream of studying law in Hong Kong" if she fails to secure a permit and is unable to enrol at the University of Hong Kong's law faculty by September 21 as told to by staff.
In June, Wu was admitted to a full-time master's programme on a scholarship, and was granted a visa by Hong Kong's Immigration Department in July.
Human rights experts condemned the obstruction by mainland authorities, calling it illegal and retaliatory.
In March 2015, Wu and four other young feminists were arrested and detained for a month by Beijing police over a plan to stage protests in the capital and Guangzhou against sexual harassment. The case triggered an international outcry and was seen as part of a widening campaign by the Chinese government to squash civil society. It was not until April last year that the case against them was dropped.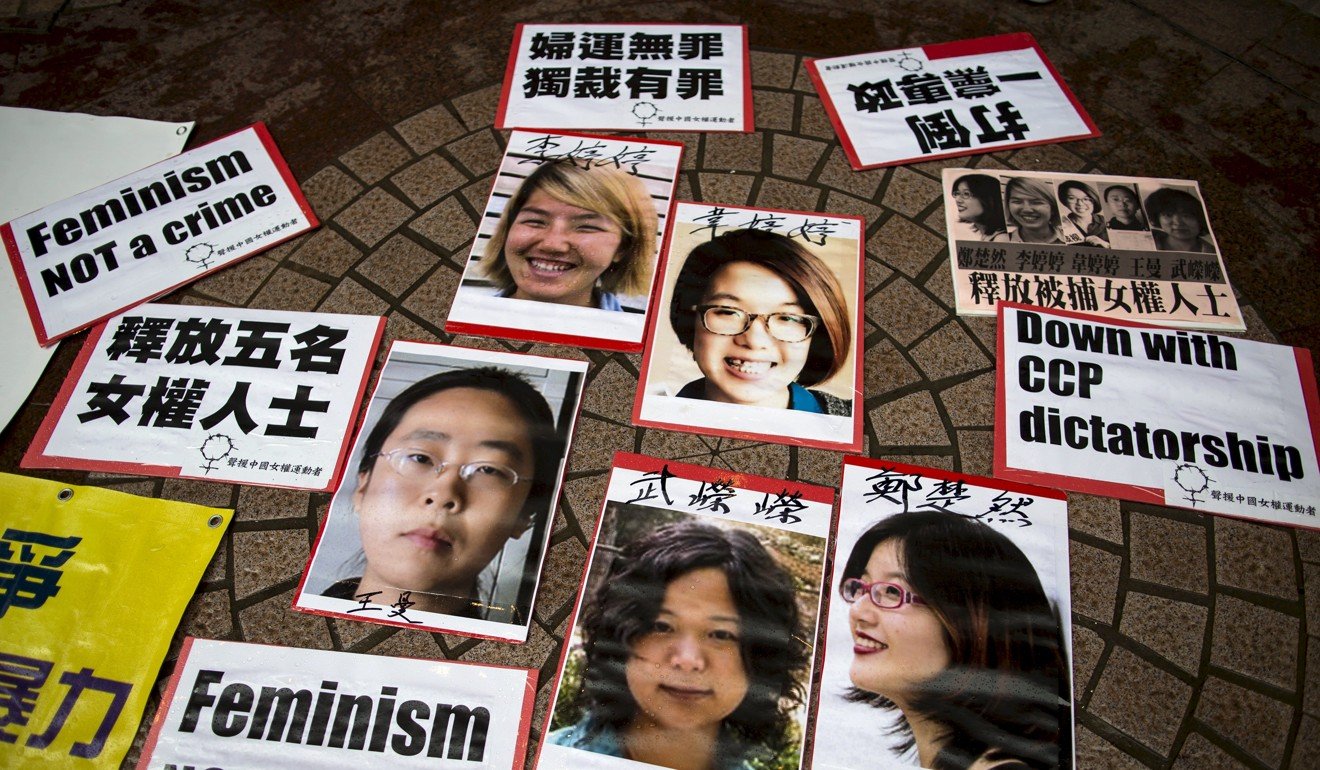 Wu's hopes of studying in Hong Kong were dashed on August 30 when the public security bureau of Luliang city in Shanxi province issued an official reply to her application for a new travel permit to Hong Kong, stating that police in Jiaocheng county had "clear facts, irrefutable evidence and proper basis" to reject her request because she was "barred from leaving China by law".
The "proper basis" came from the national security branch of the Jiaocheng county public security bureau, according to documents shown to Wu.
The branch stated in a notice dated May 4 that Wu would not be allowed to set foot outside the mainland for 10 years because she was involved in "other illegal cases yet to be handled". The notice had been handed to a superior authority in Luliang by the Jiaocheng police as supporting evidence and kept in case files that Wu was allowed to read but not make copies of.
"The head of the national security branch told me that I had been under investigation for two years since the 2015 incident with the 'feminist five'," the 32-year-old social worker, currently based in Hangzhou, said.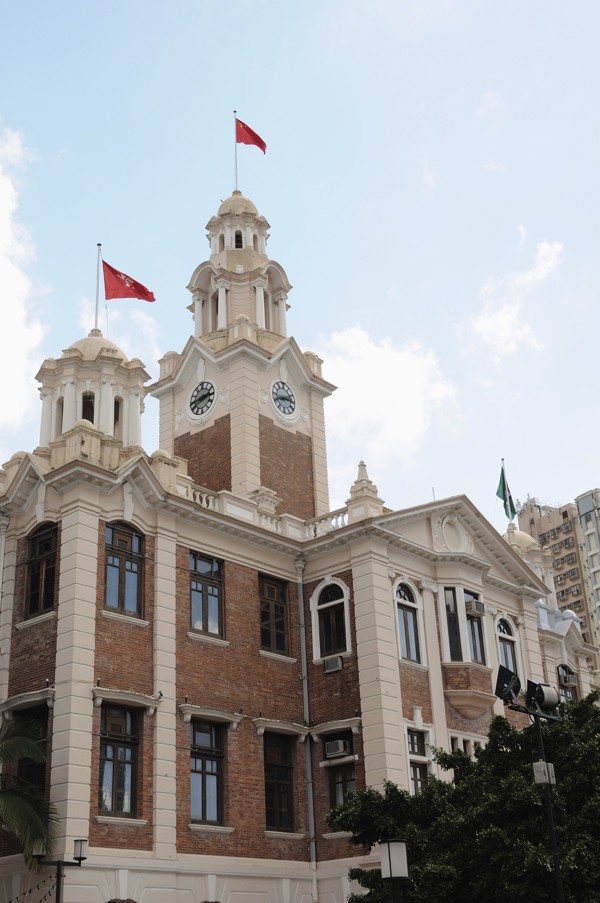 After the case against her was dropped last year, Wu began a year-long process preparing to study law in Hong Kong, taking the International English Language Testing System (IELTS), an English proficiency test, three times.
In late March this year, Wu applied for a new travel permit in Jiaocheng, where her household registration, a government record commonly known as hukou, was based. Her old permit had no more blank pages for stamps.
Wu did not anticipate any trouble, since another member of the feminist five had been allowed to travel generally free from harassment by authorities.
An employee at the government department that deals with immigration in Jiaocheng declined to comment when reached by the Post by phone.
Maya Wang Songlian, a senior researcher at Human Rights Watch, said: "This is the first time I have heard of a decade-long injunction."
Wu was being "singled out for retaliation" by authorities, Wang said, a reflection of the opaque power held by public security forces at all levels in mainland China.
"A county-level public security authority has no power at all to limit a citizen's freedom to leave China," said mainland-based human rights lawyer Chang Boyang. "And on what legal and factual basis have they decided to set a duration of up to 10 years?"
Chang said that if police wanted to deny departure from China due to an unfinished investigation, they must apply for an injunction with national authorities using clear and specific reasons.
Wu said she was determined to fight the decision. On September 6 she mailed documents for a lawsuit of the public security authorities in both Jiaocheng county and Luliang city to a local court in the Lishi district of Luliang.
She said she might apply for the same programme at HKU next year if forced to miss the course this year.
"I don't think any mainland university would accept a social activist like me," said Wu, who hoped to equip herself with legal knowledge to work with the country's underprivileged.
A spokesman for HKU said students could apply to defer their studies if they were unable to arrive on time.
A government source told the Post that the immigration authority in Hong Kong, which has issued a visa for Wu, could do nothing because it was up to mainland authorities to also permit her to go.
This article appeared in the South China Morning Post print edition as: activist in 'feminist five' blocked from HKU study