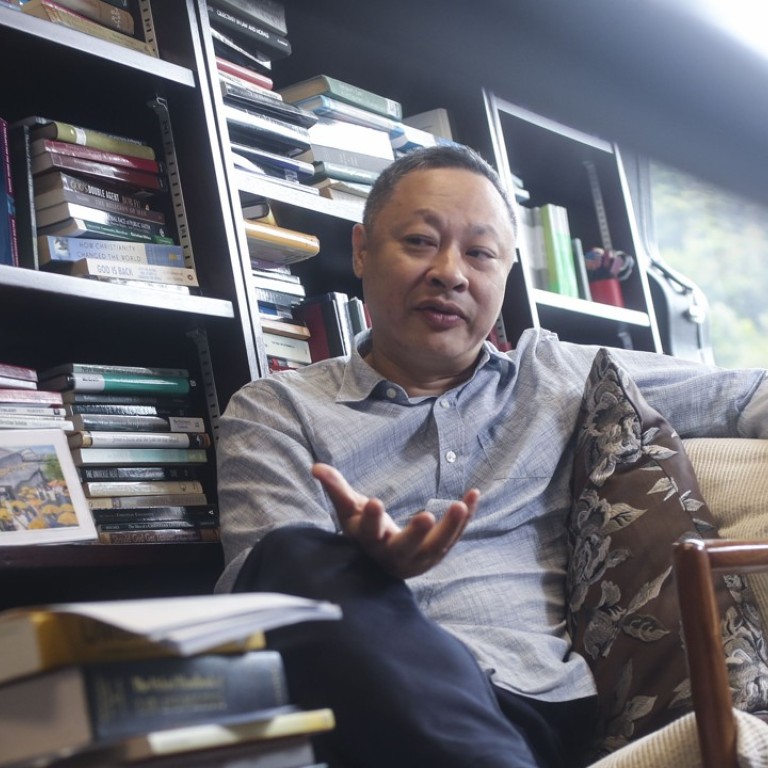 Exclusive
Occupy co-founder Benny Tai calls on Hongkongers to defy 'sugar-coated authoritarianism'
HKU academic also claims undermining of city's free speech a worrying sign
The co-founder of Hong Kong's
Occupy movement
Benny Tai Yiu-ting vowed not to retreat if he were jailed and lost his university teaching post, while calling for civil society to stay strong in an era of "sugar-coated authoritarianism".
"The power of an authoritarian system lies in forcing people to accept their fate and obey through threats and lies," Tai said in an exclusive interview with the Post. "We have to respond with no fear, expose their lies and stay persistent in our fight."
The University of Hong Kong associate professor of law is expected to attend a pre-trial hearing on Tuesday. He and fellow Occupy Central co-founders Reverend Chu Yiu-ming and Chinese University associate professor of sociology Dr Chan Kin-man face three charges relating to public nuisance over their roles in the civil disobedience movement of 2014. Each charge carries a maximum sentence of seven years in prison.
Even before the trial, Tai has seen a campaign to
remove him from his post
, an effort he likened it to the
Cultural Revolution
. Pro-establishment lawmaker Junius Ho Kwan-yiu planned on Sunday to organise a rally pushing for his dismissal.
"They just want to create a chilling effect," Tai said of the campaign, half-joking he would draw inspiration from martial artist Bruce Lee and be "water" to his critics. The academic claimed he was prepared for the worst and would set up an organisation to continue teaching if he were unable to continue at HKU.
Tai also professed a readiness to be sent to jail, noting he was busy finding softbound law books to bring to a cell.
Despite sounding at ease with his own plight, Tai sounded considerably less optimistic about the city.
Last month, a Hong Kong court jailed three prominent young activists for their roles in storming the forecourt of local government headquarters, an action that precipitated the 79-day Occupy protests.
Their sentences ranged from six to eight months and marked officials' second successful bid to secure prison terms for activists involved in protests. Criticism followed from across the city and abroad that Hong Kong's ­independent judiciary had succumbed to a government-led bid to hand down harsher punishments to its young critics.
Civil disobedience was not widely acknowledged in Chinese society, he continued, and believed the courts under common law had to take that into account. Of his own legal case, Tai revealed he and the other eight defendants were unlikely to plead guilty.
"We surrendered and are willing to admit our offences ... but not the charges of public nuisance," Tai said, adding that he deemed the charges unfair.
The undermining of freedom of speech in the city offered another indication of creeping authoritarianism, he said.
The row over posters on university campuses advocating independence for Hong Kong escalated after the Chinese University head issued an ultimatum to the student union to remove them.
He said advocating Hong Kong independence violated the
Basic Law
, the city's mini-constitution, but it was not a criminal offence.
"Many academic discussions are violating the Chinese constitution. Are we not allowed to say such things in our lectures? Will lectures be scrutinised? Can I teach constitutionalism, which is banned on the mainland?"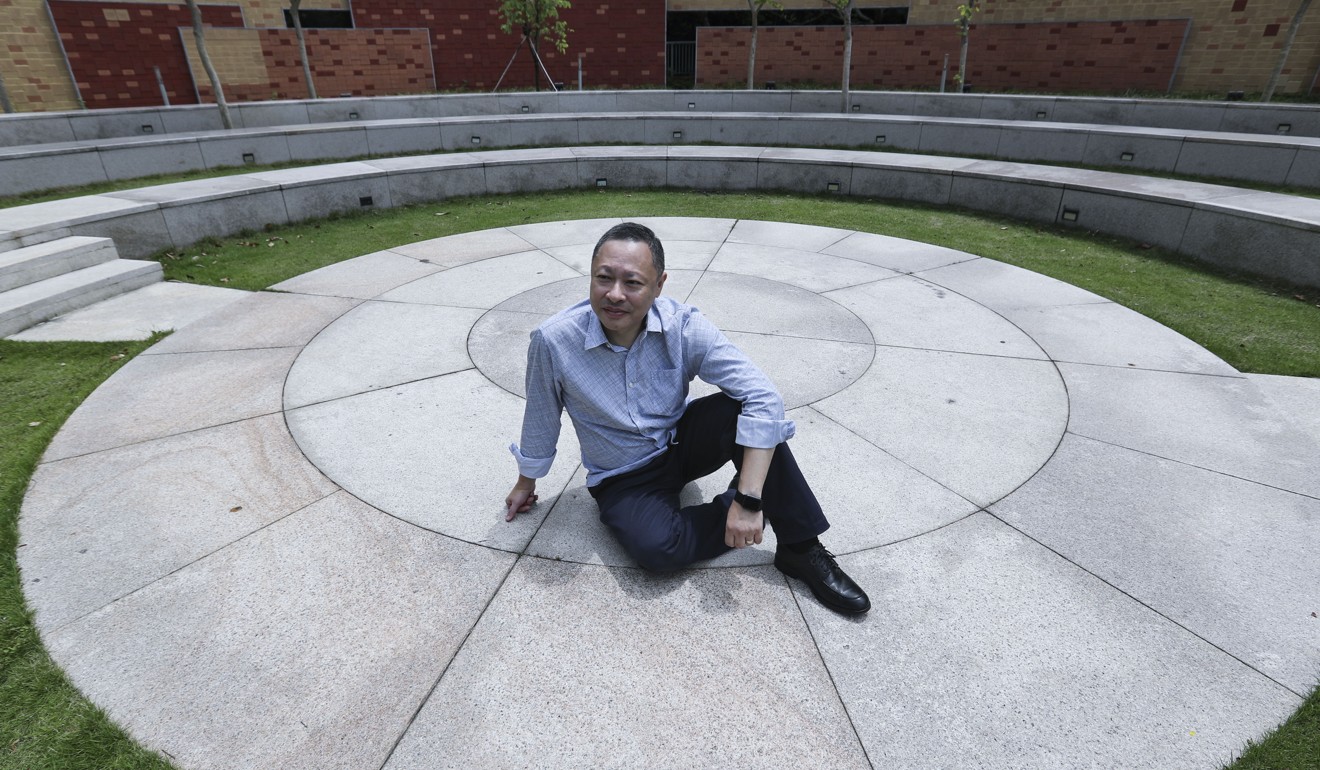 Some critics blamed the Occupy movement for Hong Kong's deteriorating freedom and autonomy, arguing it provoked Beijing to escalate its interference in local matters.
Three years removed from that contentious time on the streets, Tai defended the movement and invoked a metaphor. "We dug a road trying to change the old and problematic pipe underground. Why do you blame us when the pipe exploded? Do people think things will be all right when they cover the road with concrete?"
Yet Tai believed it was too early to reach any conclusions on how much Occupy had influenced the city.
Looking ahead, Tai expressed hope that civil society could reposition from "pursuing democracy" to "defying authoritarianism". He urged Hongkongers to start by utilising their vote in the coming
Legislative Council
by-elections as well as the 2019 district council elections.
In addition, Tai foresaw political prisoners, including himself, serving as a powerful driving force in the city's future social movements.
This article appeared in the South China Morning Post print edition as: Benny Tai: I won't back down if I'm sent to jail