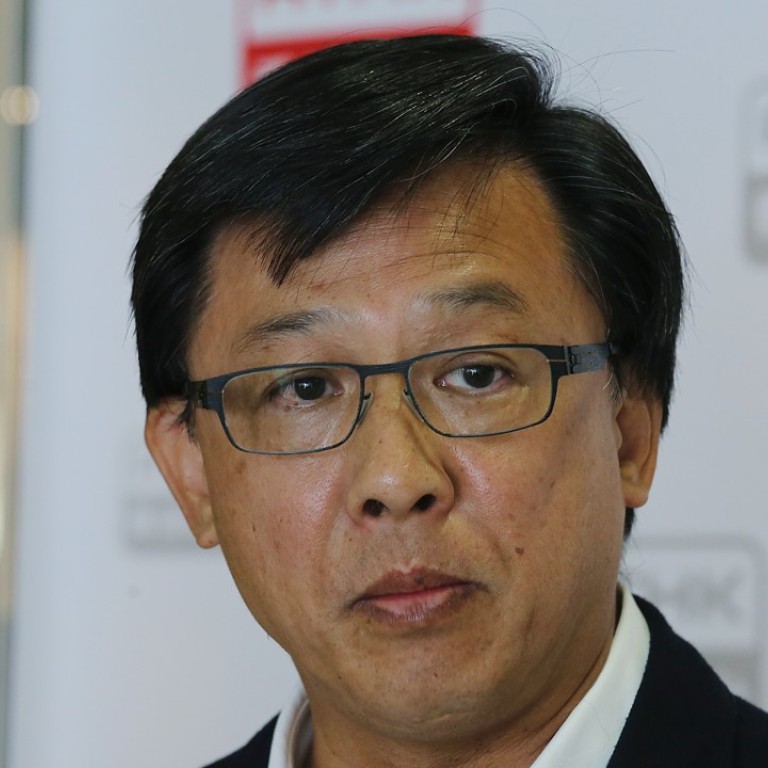 Pan-democrats blast Junius Ho for saying independence activists should be 'killed mercilessly'
Secretary for Justice Rimsky Yuen Kwok-keung has sought to play down the significance of the remarks
Hong Kong's pan-democrats have "strongly reprimanded" pro-Beijing lawmaker Junius Ho Kwan-yiu over claims on Sunday that pro-independence activists should be "killed mercilessly".
The statement came hours after Secretary for Justice Rimsky Yuen Kwok-keung sought to play down the significance of the remarks, and said one needs to consider the context of a particular comment when deciding whether it breaks the criminal law.
The pan-democrats were infuriated by the remarks of Ho, a former president of the Law Society, at a rally on Sunday.
The event was attended by thousands demanding that the University of Hong Kong sack
Occupy Central
co-founder Benny Tai Yiu-ting, whom they claimed should be blamed for the social unrest and pro-independence sentiment in recent years.
During therally, Yuen Long district councillor Tsang Shu-wo warned on stage that no one should advocate Hong Kong's independence from China.
"If he advocates Hong Kong independence, he's not Chinese, he's an outsider and must be killed," Tsang said.
In response, Ho, who was among a group of pro-Beijing activists standing with Tsang on the stage, chanted: "No mercy!"
After the rally, Ho accused the media of taking his words out of context when asked if it was unlawful to advocate "merciless killing".
"If Hong Kong independence advocates are subverting the fate of a country ... why not kill them?" Ho asked.
"'To kill them without mercy' means we deplore wrongdoers like our enemies."
In a statement, 22 pan-democratic lawmakers said Ho, as a legislator and lawyer, had "gone beyond the bottom line of freedom of speech and morals".
"We strongly reprimand his cold-blooded speech, as it advocated direct violence and allegedly broke the law," the statement read – it did not mention Tsang, however.
The pan-democrats added that according to the Public Order Ordinance, it is a criminal offence for any person to "use threatening, abusive or insulting words" in public and with intent to provoke a breach of the peace. It was also a criminal offence for anyone to make any public statement "which is likely to incite or induce any person to kill or do physical injury to anyone else".
"The police had arrested people who use hate speech in the past. Ho has broken the law and the police and the Department of Justice should take action," the statement added.
Asked if Ho had said anything wrong, Yuen said: "I would not comment on an individual matter. But speaking in general ... we need to look from the overall [perspective] in deciding whether a particular remark has breached the criminal law.
"We need to consider the meaning behind a word or phrase, and the court would consider the background too."
Yuen added that instead of advocating independence, it would be "more constructive to focus" on various problems facing Hong Kong.
This article appeared in the South China Morning Post print edition as: Outrage over callto 'kill activists'