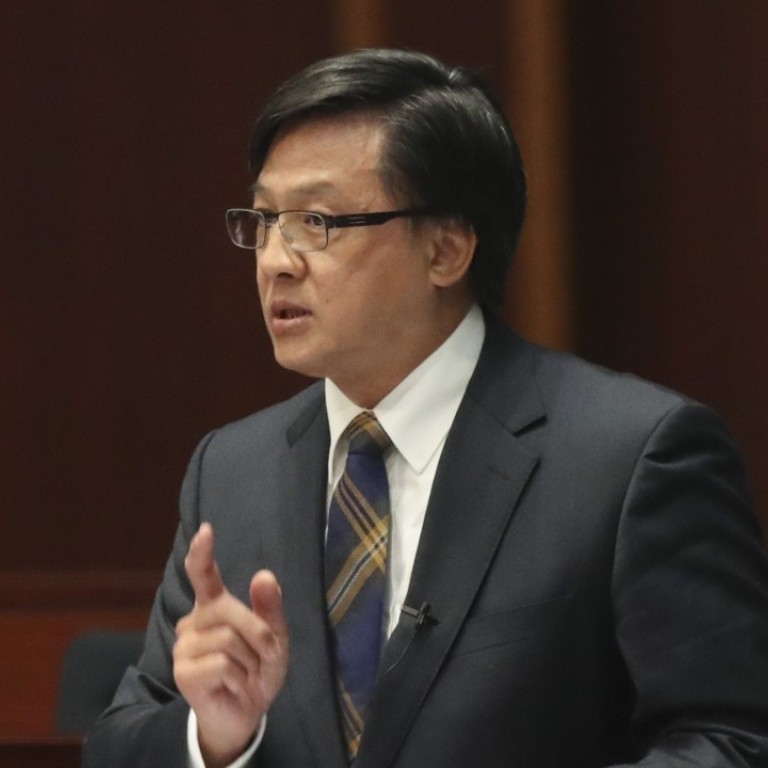 Hong Kong lawmaker in 'killed mercilessly' row walks back his choice of words for separatists
Ex-Law Society president also sorry for erroneous descriptions of his professional qualifications
After a series of combative exchanges with his critics, an outspoken Hong Kong pro-establishment lawmaker has finally backed down, admitting to an unfortunate choice of words when he said independence advocates deserved to be "killed mercilessly".
Junius Ho Kwan-yiu, a former Law Society president, also offered an apology for erroneous descriptions of his professional qualifications in Chinese on his law firm's webpage.
His turnabout came during an interview on TVB Pearl current affairs programme Straight Talk, according to a source.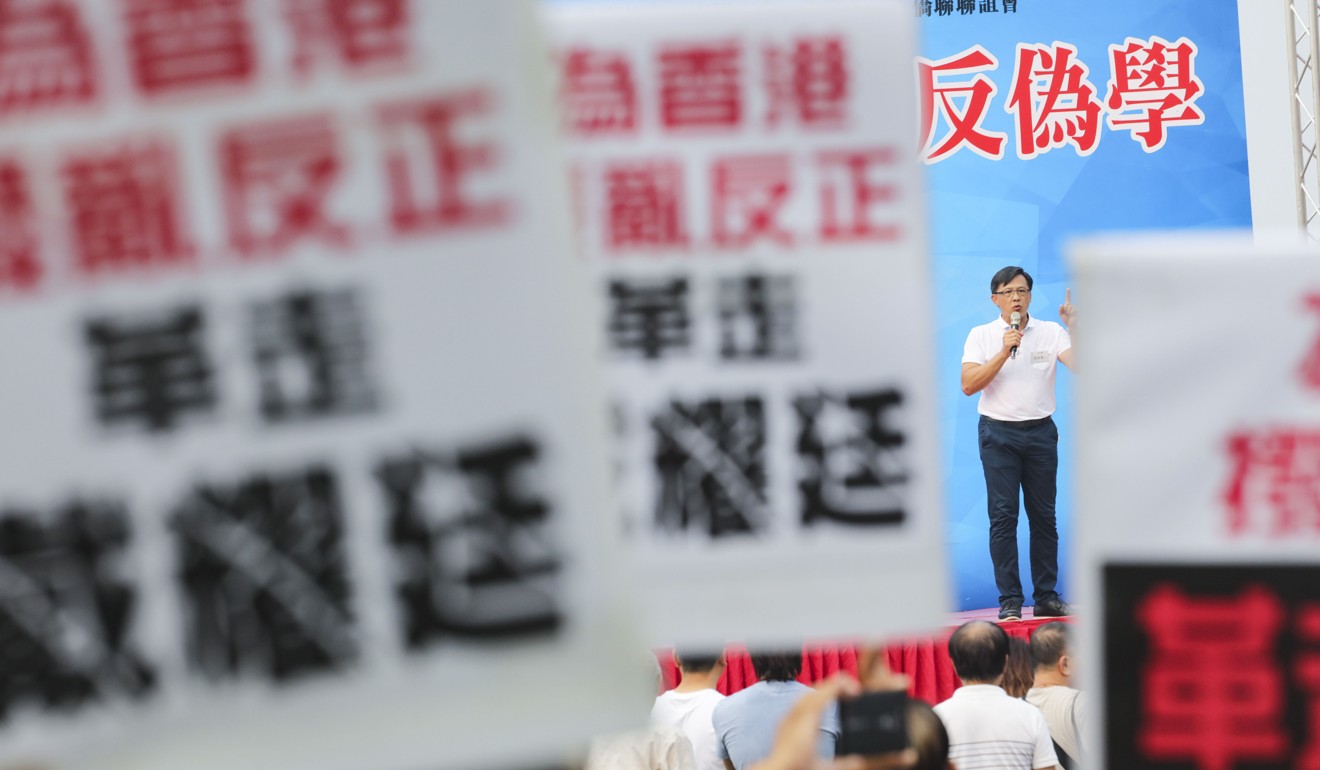 In the programme expected to air on Tuesday night, Ho said he did not feel comfortable about being investigated by police and the society, although he maintained he did not worry a great deal, the source said.
He made the remarks in response to a reporter's question after a rally he organised on September 17 called for sacking University of Hong Kong law lecturer
Benny Tai Yiu-ting
, who co-founded the pro-democracy
Occupy Central
movement that saw street protests sweep the city for 79 days in 2014.
Ho claimed Tai had promoted "lawbreaking under the name of civil disobedience" and this eventually brought about a rise in calls for Hong Kong independence.
During the September 17 rally, a guest on the stage said separatists deserved to be "killed mercilessly" and Ho went along with it.
In Chinese, the phrase meant anyone caught having done wrong "should not be let off under any circumstances".
But his combative rhetoric was taken more literally as inciting people to use violence, and the city's pan-democrats
criticised Ho
for using intimidating words. Some critics also filed complaints to police and the society, while messages threatening to kill Ho and his family were posted in an online forum.
Others later found errors in the descriptions of his professional qualifications on his webpage and that of his law firm. The Chinese version seemed to suggest he held practising certificates in England and Wales as well as in Singapore, when this was not the case.
He believed the campaign against him stemmed from his firm positions against Hong Kong independence and Tai.
But he said hindsight helped him view the "killed mercilessly" comment as an unfortunate choice of words.
On the row over his professional qualifications, he admitted the Chinese translation was inaccurate but insisted it was an honest mistake. During the TVB Pearl interview, the source said, Ho apologised for the misunderstanding and argued something had been lost in translation.
In the English text, he stated he was "admitted" in England and Wales and Singapore. But the Chinese text suggested he held certificates to practise there. The mistakes were rectified.
Ho was quoted by a TVB report on Monday as saying: "I took the opportunity to correct them just for avoidance of further protraction of this argument subsequently.
"So, if there should be any misunderstanding caused to any individual, I hereby apologise.
"Again, that is an inadvertent error. "