Nearly 40 per cent of Hong Kong students in 'veiled' poll support violent protests
Experiment reveals 'worrying' level of radicalisation with almost 90 per cent of respondents viewing central authorities negatively
Nearly 40 per cent of Hong Kong students that took part in a social experiment were found to support violence in pursuit of political rights, according to a study by a group of international researchers.
The findings were from an experiment designed to show the true feelings of respondents by providing them with a "veil".
Conducted in June last year, the report looked at reasons people protest, and polled 1,576 students from the Hong Kong University of Science and Technology.
It was publicly released in January this year as a working paper under the National Bureau of Economic Research – a private non-profit American research organisation – and co-authored by four social scientists from Hong Kong, Germany, Britain and the US.
In September, one of the authors, Dr Noam Yuchtman, a visiting fellow of the London School of Economics and Political Science's department of management, told the Post that the students adopted much more radical political attitudes than expected.
Researchers used a method known as "list experiment" to extract truthful answers from respondents towards politically or morally sensitive questions.
Yuchtman said the 1,576 students were randomly split into two groups, with 790 in a control group and the other 786 in an experimental group.
Both groups were presented a list of statements and were then asked to state how many – without specifying which – statements they agreed with.
The content on both lists included other statements such as "taxes on financial transactions should be lower" and "there should be more environmental protection", but the experimental group was presented with an extra statement: "political violence can be justified to achieve political aims".
Based on a formula that takes into account the difference in the average number of supported statements between both groups, researchers calculated that the proportion of those in the experimental group who agreed with the extra line about political violence was 38.5 per cent.
The control group was also asked to answer directly "yes" or "no" on whether they supported violence in pursuit of Hong Kong's political rights, with only 21.7 per cent choosing "yes".
"Clearly students feel some combination of shame, fear, and embarrassment at expressing support for violence," Yuchtman said. "Thus, they do not respond in as supportive a manner when asked directly about it. With the veil, their true feelings can be expressed, and the true feelings are quite radical."
He said the experimental group was protected under a "veil" because they never had to state that they believed the use of violence was justified.
The themes of other questions in the study included: support for Hong Kong independence, views of the Communist Party and whether participants considered themselves Hongkongese.
The use of the veil in other questions did not show major variations, suggesting students, at least in the summer of 2016, were willing to express their non-violent views on independence without fear, Yuchtman said.
About 47 per cent in the control group said "yes" to support for Hong Kong independence, while the figure rose slightly to near 52 per cent for the experimental group.
Yuchtman said the level of radicalisation was worrying.
"It is undeniable that Hongkongers, especially the young, have been politically radicalised in recent years ... Beijing does not seem eager to engage with the pro-democracy camp at all, and this seems likely to produce more radicalisation," he said.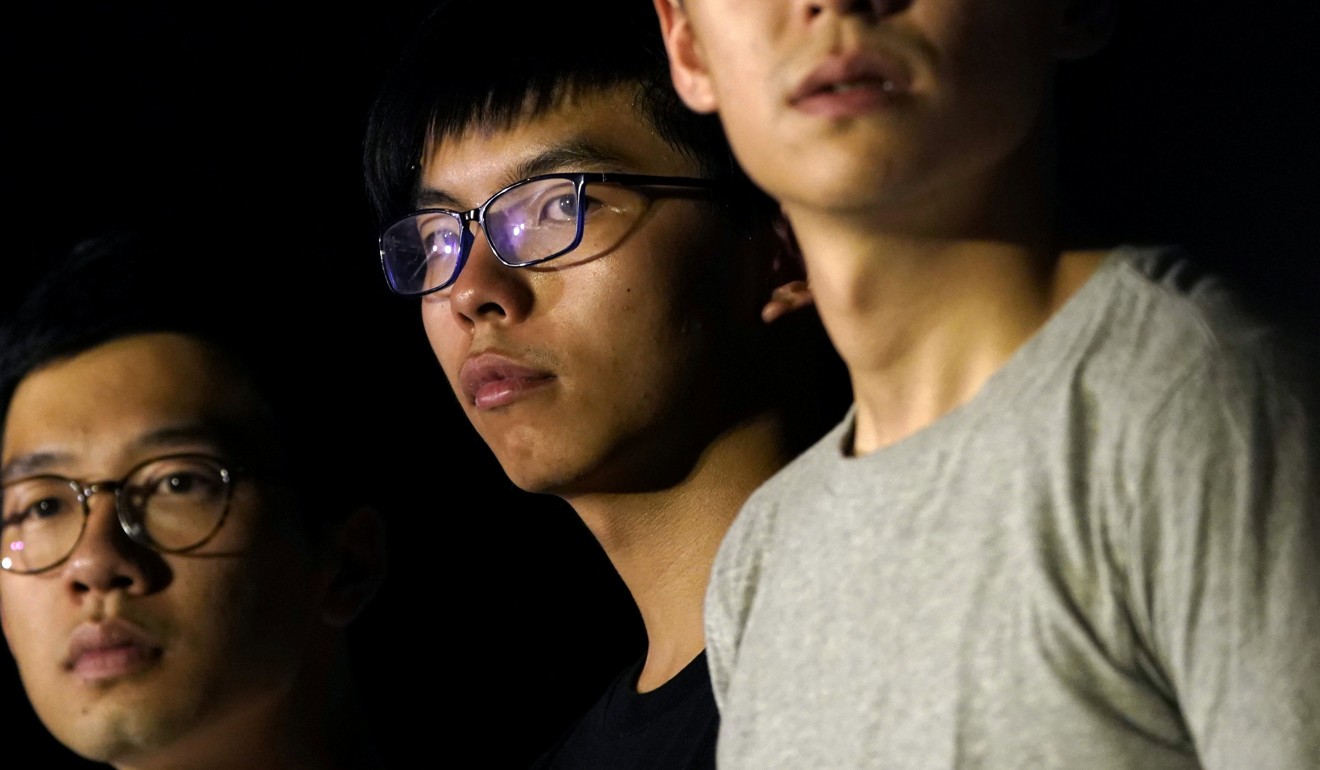 The findings were similar to a 2016 survey by the University of Hong Kong's Undergrad magazine. In a sample of 385 students, about 61 per cent supported Hong Kong independence and 31 per cent supported the use of violence to achieve political goals.
According to another 2016 study by Chinese University, nearly 40 per cent of Hongkongers aged 15 to 24 supported independence. The figure plunged to 14 per cent in 2017, but support from those aged 25 to 39 was about 22 per cent.
Political scientist Ma Ngok from Chinese University said the popularity of the independence camp had peaked in 2016 and emerged as "fashionable" among youth.
The independence issue was in the spotlight again this academic year as
banners and posters
bearing the words "Hong Kong Independence" appeared at Chinese University before spreading to other institutions.
Referring to the survey on students of the Hong Kong University of Science and Technology, Ma noted that the "veil" methodology was used to reduce the social desirability bias, a tendency of poll respondents to answer questions in a manner that will be viewed favourably by others.
Daisy Chow Hoi-sze, a registered clinical psychologist, agreed that the figure of 38.5 per cent for those who support violence for political goals in the experimental group, was more realistic, compared with the 21.7 per cent in the controlled group.
"Students may feel ashamed to admit they support violence," she said. But she added that it was also difficult to estimate how many of them would actually follow through with their actions.
The experiment by Yuchtman and his team also showed that about 90 per cent of participants held unfavourable views of the Communist Party and considered themselves Hongkongese.
"They view themselves overwhelmingly as Hongkongese, and they view the ruling powers in mainland China extremely negatively," Yuchtman said.
This article appeared in the South China Morning Post print edition as: Experiment shows 40pc of students back violence in pursuit of political rights