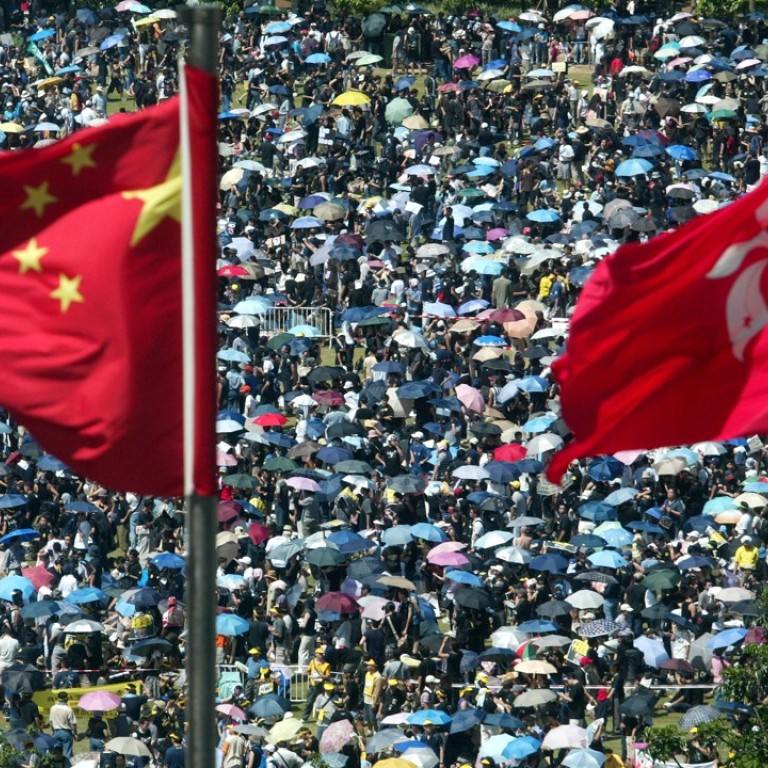 Fear and loathing: which way forward for Article 23 national security law in face of stiff opposition in Hong Kong?
The government says it will not shirk its responsibility to legislate against secession and subversion, but doing so will be fraught with difficulty
Twenty years after Hong Kong's return to Chinese sovereignty, the city has still not enacted a national security law to prohibit treason, secession, sedition and subversion, as required by the mini-constitution, the Basic Law.
Continued impatience from the central government was highlighted once again last week in comments by Basic Law Committee chairman Li Fei, who said the absence of Article 23 legislation had given rise to "adverse effects" and had been exploited by forces calling for Hong Kong independence.
The topic remains a touchy one in Hong Kong after an attempt in 2003 to pass the law by Hong Kong's first post-handover leader, Tung Chee-hwa, ended in spectacular failure. Half a million residents took to the streets in protest, and officials were forced to shelve it. The debacle turned the issue into a poisoned chalice for subsequent chief executives.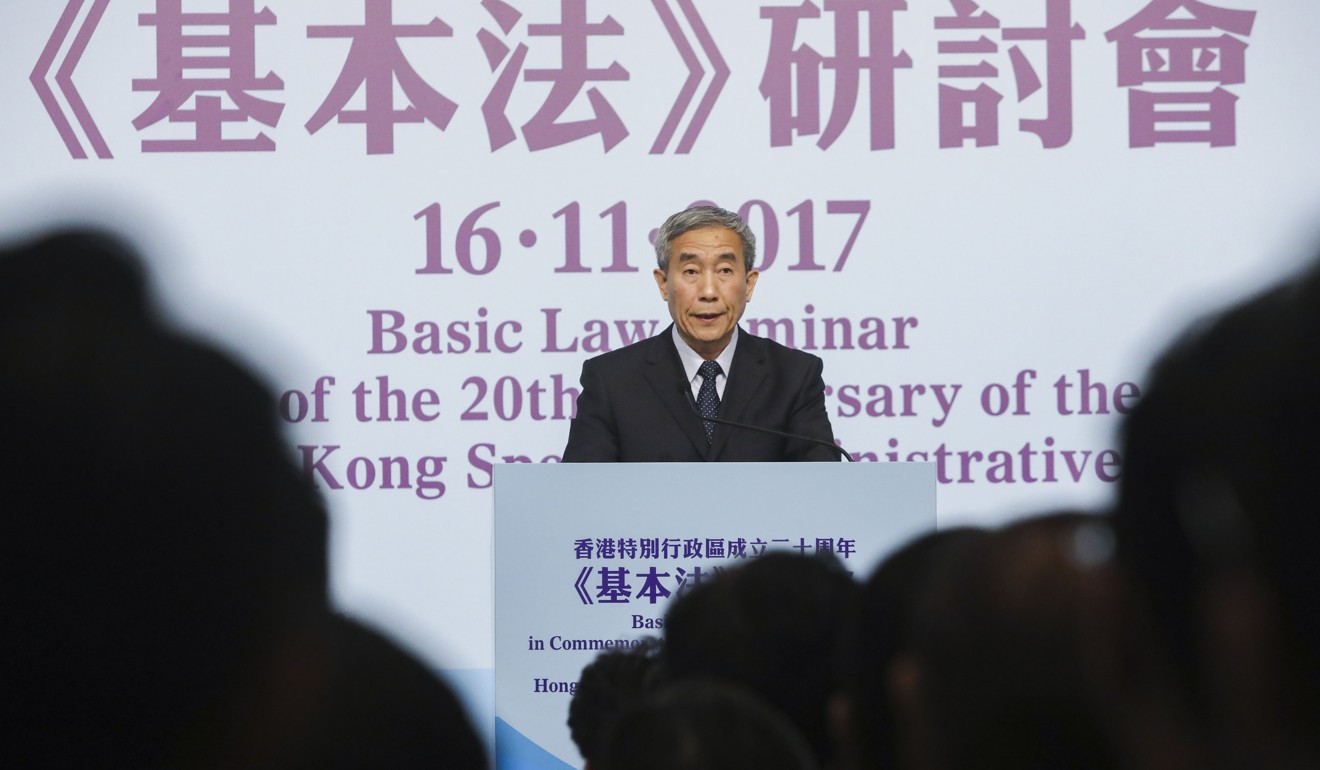 But pro-Beijing politicians have warned that the central government could step in should Hong Kong continue to drag its feet.
What is Article 23? And why was it created in the Basic Law?
Article 23 of the Basic Law provides that Hong Kong "shall enact laws on its own to prohibit any act of treason, secession, sedition [or] subversion against the [central government], or theft of state secrets, to prohibit foreign political organisations or bodies from conducting political activities in [Hong Kong], and to prohibit political organisations or bodies of [Hong Kong] from establishing ties with foreign political organisations or bodies".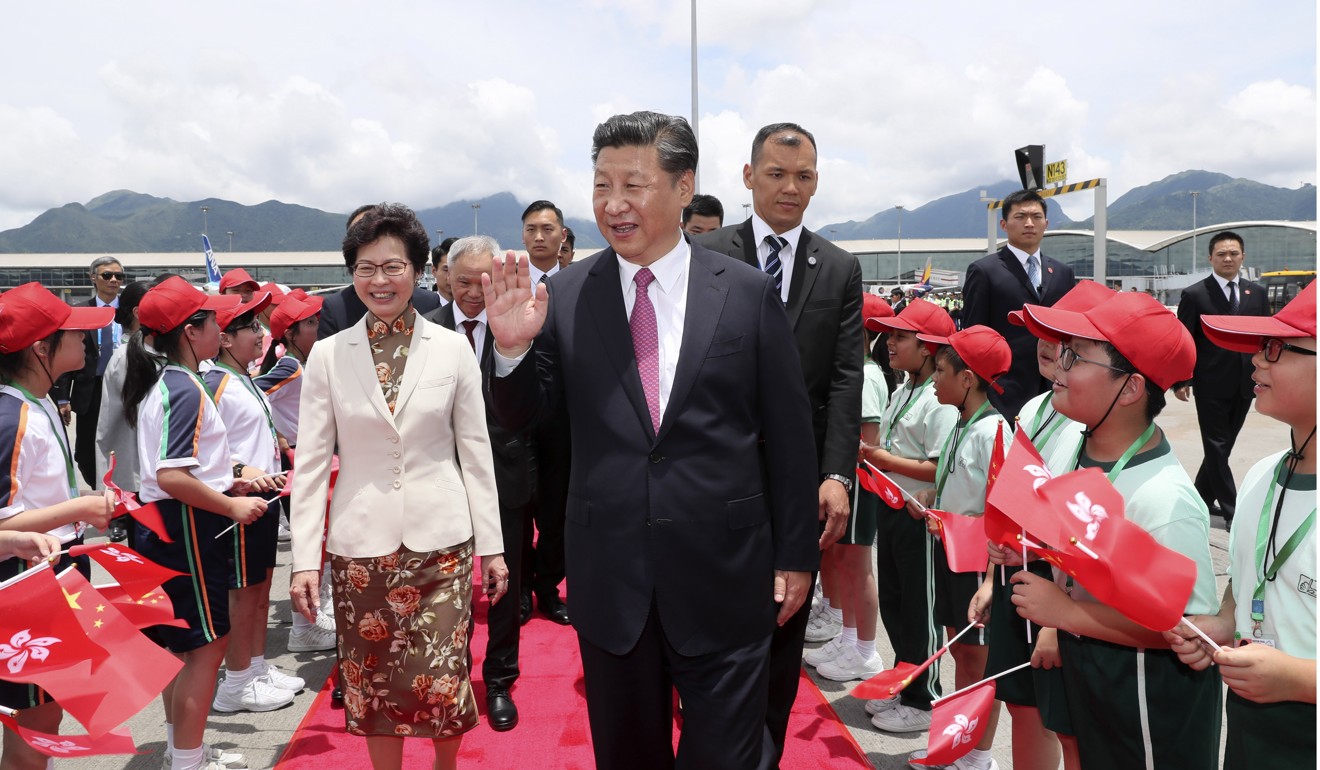 The original draft of the Basic Law set out in 1988 only asked Hong Kong to pass a law banning "any act designed to undermine national unity or subvert" the central government. But after the
Tiananmen Square crackdown
on Beijing democracy protesters in 1989, which also set off massive demonstrations in Hong Kong, China was said to have taken a tougher line and written a more detailed and restrictive version of Article 23.
What were the main proposals when Tung Chee-hwa tried to enact Article 23 in the early 2000s?
For many observers, the proposals set out by the government back then were moderate and liberal. The bill proposed abolition of the offence of misprision of treason, defined as the deliberate concealment of knowledge of a treasonable act, and it restricted treason to apply only to Chinese nationals.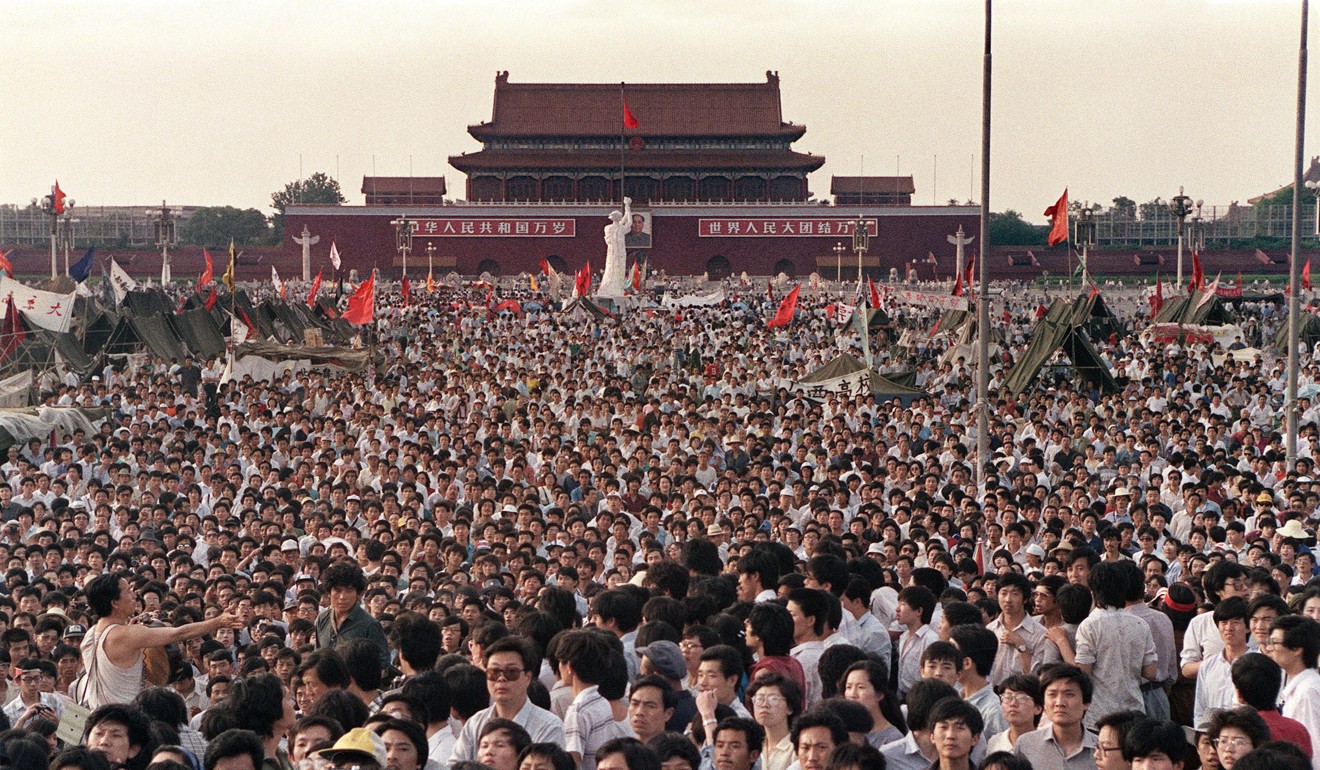 But the government proposed creating a specific offence of secession, making it punishable to withdraw any part of the People's Republic of China from its sovereignty, or resist the central government in its exercise of sovereignty over any part of the country.
Officials also proposed defining subversion as attempts to intimidate the central government, overthrow it or "disestablish" the basic system of the state as laid out by the constitution.
Who objected to the proposals and why?
Hong Kong's pro-democracy camp of politicians viewed the proposed national security law as a threat to civil liberties. There was intense debate over the potential impact on human rights and freedom of expression and assembly.
Among the major concerns was that the definitions of the offences were too vague. Who, for example, would decide what constituted intimidation of the central government?
After the city's
2014 pro-democracy Occupy protests
in which demonstrators shut down major roads for 79 days, there were concerns that peaceful civil disobedience campaigns would be treated as breaches of the national security law rather than simple public order offences.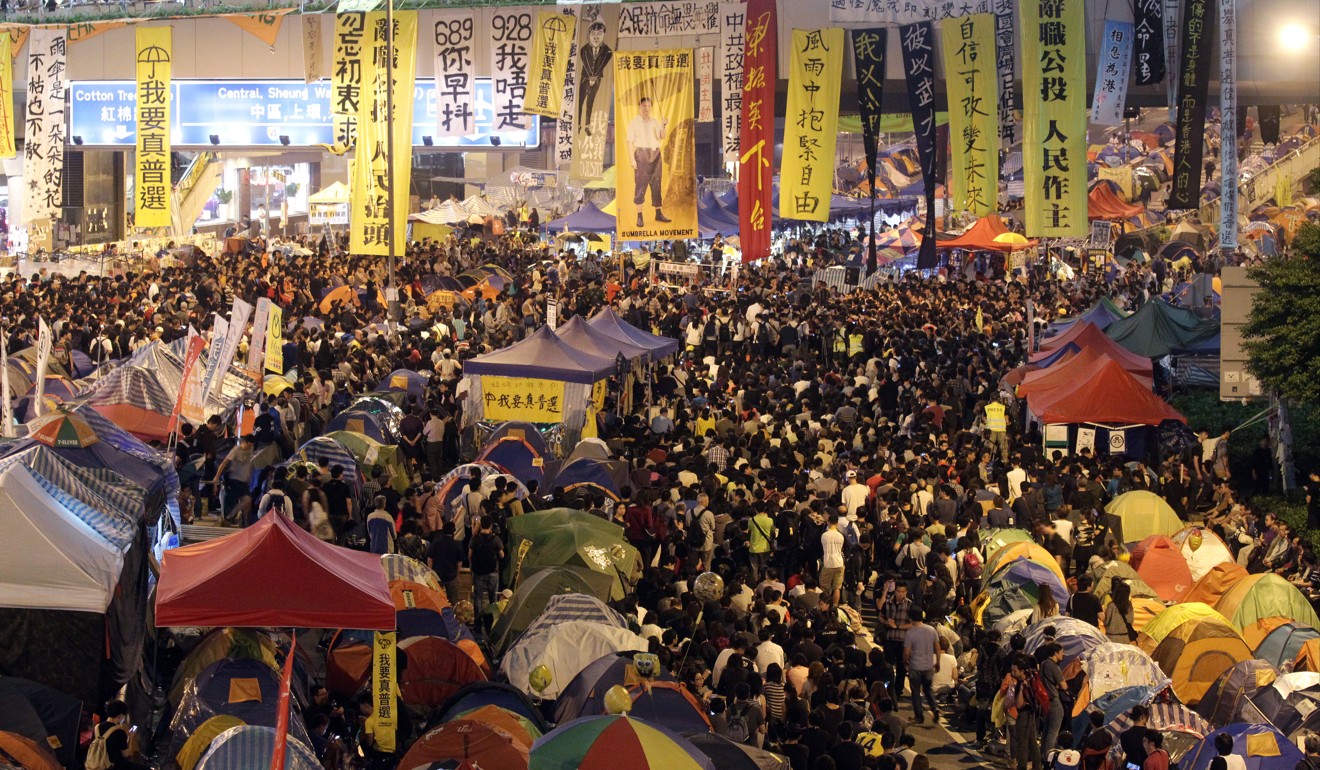 So what's changed? What new ideas have been put forward?
Barrister Alan Hoo, chairman of the Basic Law Institute, a non-governmental organisation which studies constitutional issues, said officials should set up a broadly representative task force to consult the public on the law, with the aim of submitting a "white bill" to the Hong Kong legislature by the end of the current government's term. He said the actual legislative work could then be left to the next administration.
Ronny Tong Ka-wah, a member of the Executive Council which advises the city's leader on policy, has proposed a so-called "incremental enactment" under which offences concerning treason, secession, sedition and subversion would be dealt with first because they were more straightforward. Those could then be followed by offences concerning state secrets, and lastly offences involving dealings with foreign political organisations.
Watch: What does 'one country, two systems' mean?
Meanwhile the government's No 2 official, Chief Secretary Matthew Cheung Kin-chung, has said the administration would not shirk its duty under Article 23 and would strive to create a suitable climate in the community to promote the law. But he did not specify a time frame or how that could be done.
Doesn't Hong Kong already have laws to deal with opposition to Beijing?
Parts I and II of the city's Crimes Ordinance deal with treason and sedition, respectively, while the Official Secrets Ordinance deals with spying and unlawful disclosure of official information.
The Societies Ordinance regulates the activities of and ties with foreign political organisations. This law enables the city's secretary for security to declare an organisation within Hong Kong unlawful on grounds of national security or public safety.
But there is no offence under Hong Kong law known as subversion, and neither is there one called secession.
This article appeared in the South China Morning Post print edition as: How national security laws became a poisoned chalice