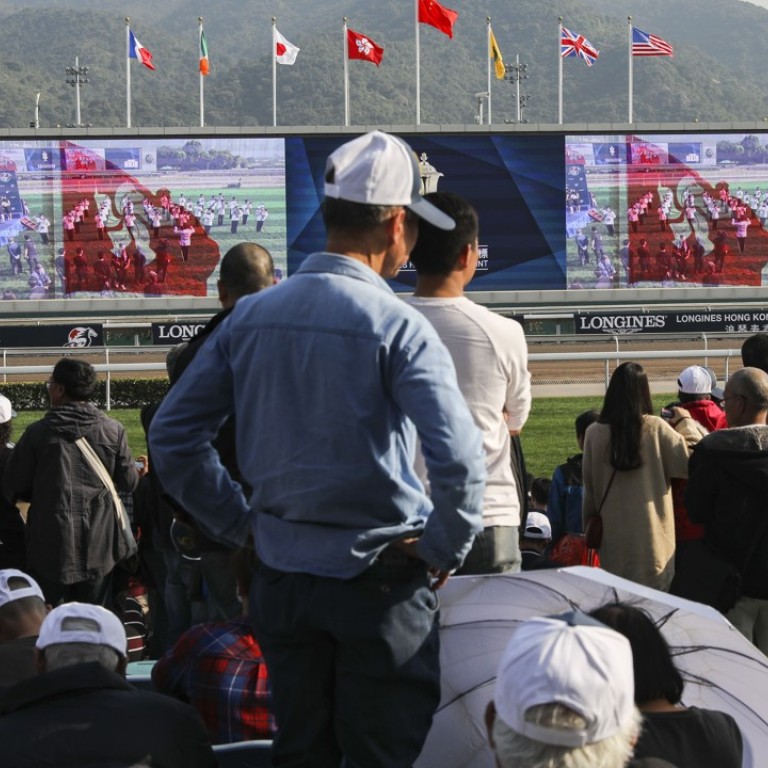 'We just want to win money': should Hongkongers stand for the national anthem at horse races?
Senior mainland official has earlier frowned upon those who remain seated at events, as city moves to enact local version of anthem law
Many local racegoers at an international event in Hong Kong on Sunday did not stand up when the national anthem was played, a conduct previously called "disrespectful" by a senior mainland official, who said it should be a punishable offence once a new law was in place locally.
During the trophy presentation ceremony at the Sha Tin Racecourse, spectators in the outdoor stand remained seated, with some eating, drinking or smoking as March of the Volunteers played.
This was despite a broadcast by the Hong Kong Jockey Club stating that guests should stand up and remove their headgear.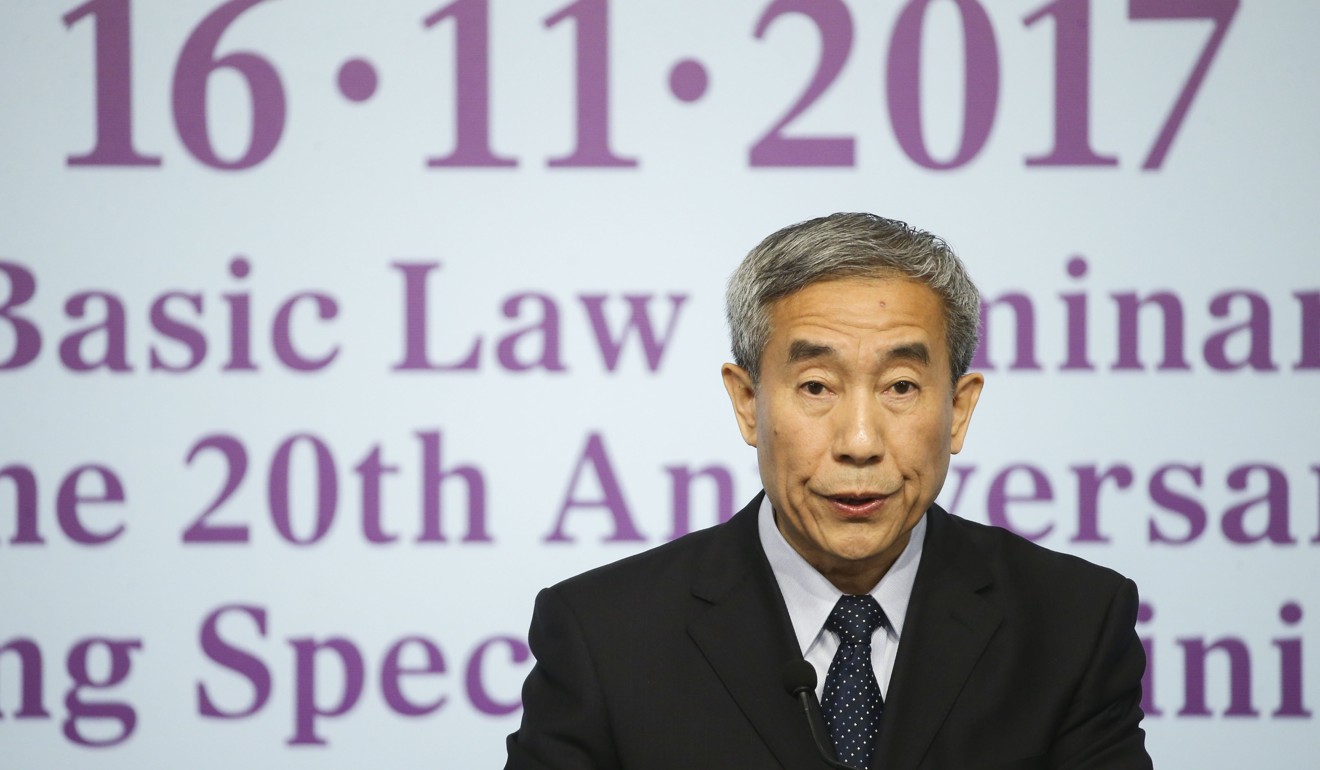 Hong Kong-trained horses won three of four Longines International Races, with Mr Stunning, Beauty Generation and Time Warp emerging victorious.
On November 2, a member of a local legal delegation said that Li Fei, head of the Basic Law Committee, mentioned he had observed many Hongkongers remaining seated when the anthem was played at the racecourse, adding that this conduct must change once a new law was enacted.
The National Anthem Law came into effect in mainland China in October after its top legislative body, the National People's Congress Standing Committee, approved the legislation in September.
Under the new law, anyone who maliciously modifies the lyrics, or plays or sings the anthem in "a distorted or disrespectful way in public" can be detained for up to 15 days or face a three-year jail term according to the mainland's criminal code.
The Hong Kong government intends to enact a local version of the law before July next year after the NPCSC endorsed a plan to introduce it into the Basic Law, the city's mini-constitution, in November.
Frequent racegoer, Tat Wong, 58, was one of those who remained seated at Sunday's event, saying the local government should not force people to observe rituals through legislation.
"We're at the racecourse because we want to win money," Wong said. "Whether there is respect for the country doesn't really cross our minds."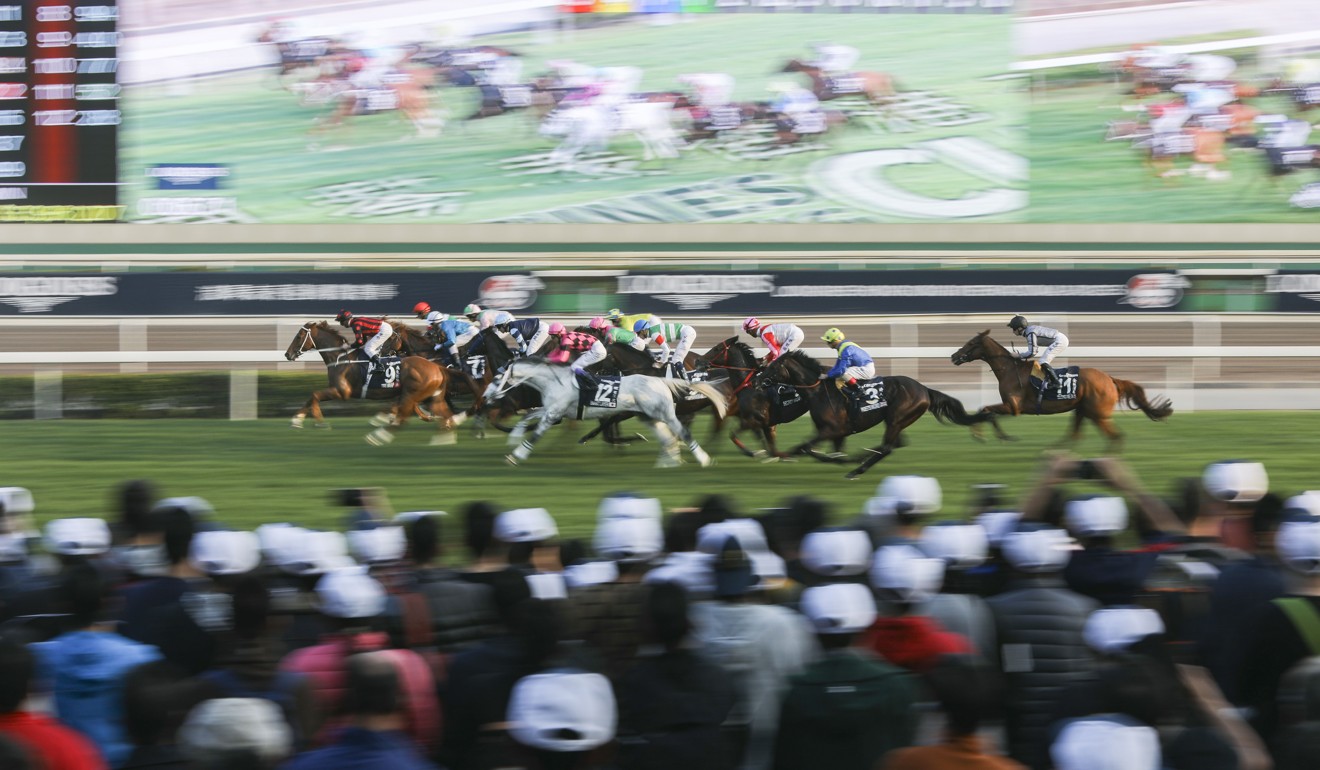 Philip Leung, 33, another spectator, said although he agreed with Li's remarks, he did not stand because he was "too tired" and he did not want to remove his cap under the hot sun.
"But I will stand up for the national anthems of other countries because I want to respect our guests," Leung said.
"It would be unreasonable to impose punishment on those who just don't feel like standing up [for China's national anthem]," he added. "Not standing up doesn't mean I disrespect the country."
Among those that stood up and removed their caps was a 59-year-old father, also surnamed Leung. He was there with his two daughters.
"I want to show support for Hong Kong by standing," Leung said. "But I don't think there should be any penalty [for remaining seated] as it should just be a personal choice."
This article appeared in the South China Morning Post print edition as: Racegoers flout standing orders on national anthem