Matthew Cheung praises security guards in 'Civic Square' scuffle; critics call move by Hong Kong chief secretary 'provocative'
But government spokesman says people should not over-interpret the publicising of the act by city's No 2 official
In a move critics called "provocative", Hong Kong's number two official on Tuesday commended the security guards who helped evict activists at the forecourt of government headquarters during a protest on New Year's Day.
Officials released two pictures showing Chief Secretary Matthew Cheung Kin-chung visiting groups of security officers of the Tamar site. According to the captions, Cheung was "thanking them for their dedication and professionalism in assisting to maintain order at [the government headquarters]".
"[Cheung] also expressed concern for two security guards injured while carrying out duties in the East Wing Forecourt and wished them a rapid recovery," the captions stated.
Sammy Ip Chi-hin, convenor of Civil Human Rights Front, the organiser of the New Year's Day march, said the move showing Cheung interacting with the guards was "provocative".
"Hong Kong people are unhappy about governance and they took to the streets to protest and now a top official comes out to praise those who have tried to suppress the protesters," Ip said.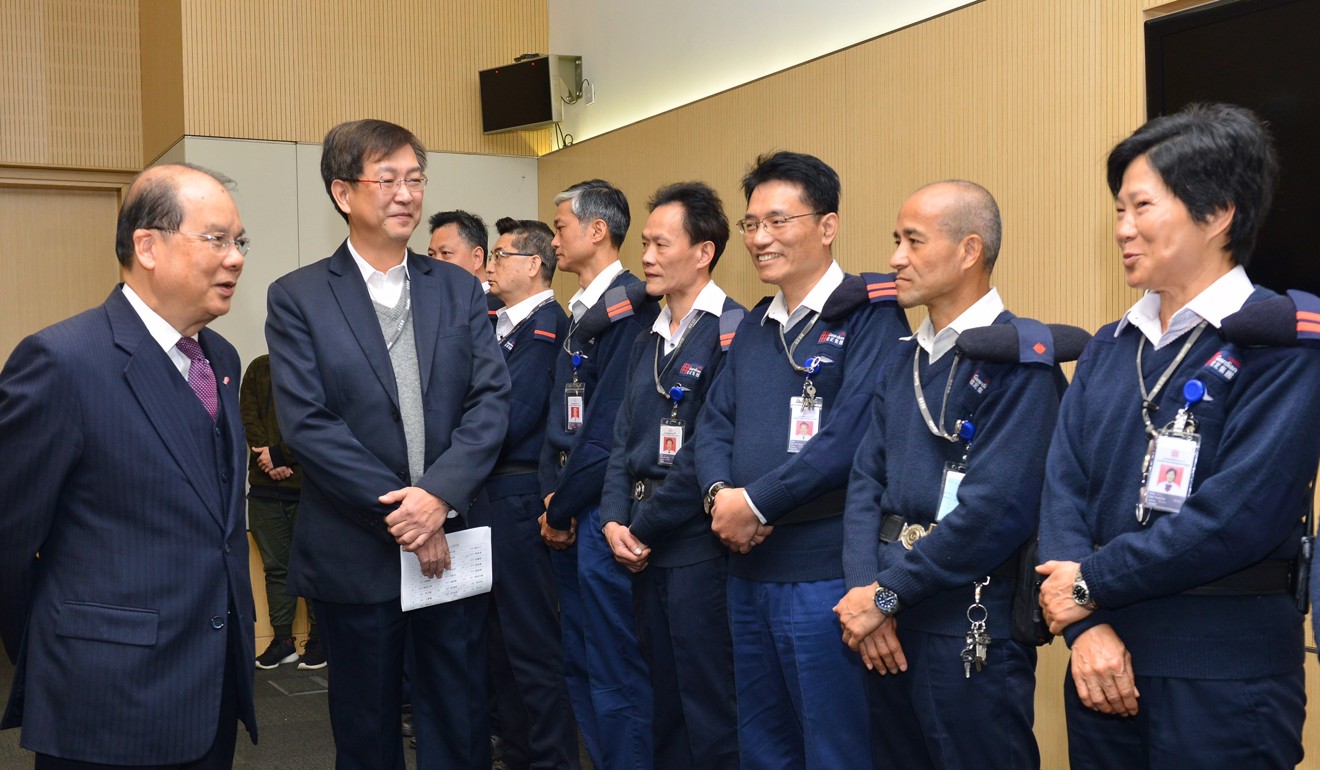 Ip said he was satisfied that the march, which ended with a rally at government headquarters, was conducted in a peaceful manner. "There was no radical act at all," he said. The event was sparked by concerns over what is seen as Beijing's intent to reduce Hong Kong's autonomy through a series of contentious moves.
A government spokesman said: "As an employer, the government wishes to show care for its employees. After all, it was the first public event at the forecourt
after it was reopened
. There is no need to over-interpret the issuance of the pictures."
The spokesman said Cheung visited 31 security officers who were on duty at government headquarters on that day.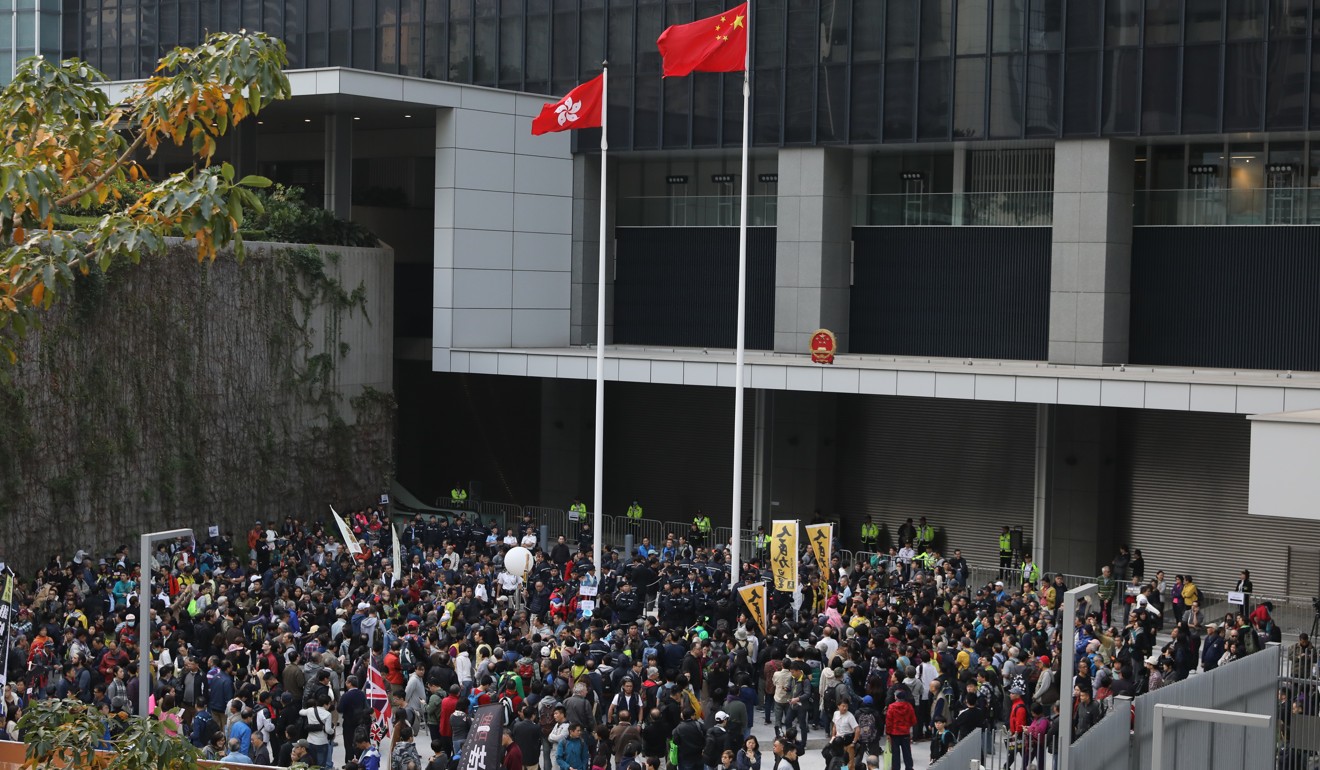 The march was largely uneventful. But a minor scuffle broke out between security officers and several activists at the forecourt, widely known as "Civic Square", as some protesters tried to push their way to an elevated platform flying the national and Hong Kong flags.
Two security guards and one activist were injured.
On Monday night, the government released a statement saying it regretted that some people did not abide by rules in the area and listen to police and security guards, adding that this led to injuries and damage to government property.
This article appeared in the South China Morning Post print edition as: Cheung visit to guards slammed as 'provocative'