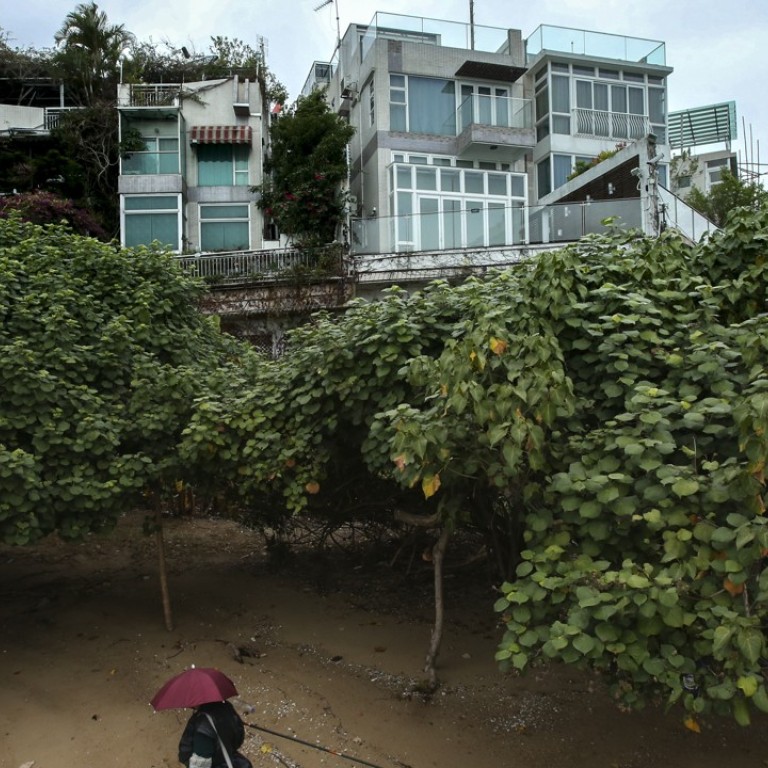 Hong Kong justice secretary Teresa Cheng apologises on first day in office for controversy over 'illegal structures' in her home
But new minister stops short of admitting wrongdoing and only confirms she sought a professional to review the matter
Hong Kong's new justice minister Teresa Cheng Yeuk-wah apologised on Saturday, her first day in office, for "inconvenience caused" over structures identified in her home that sparked accusations she had violated the city's building code.
But Cheng stopped short of admitting the features at her residence in the New Territories community of Tai Lam were "illegal", and only confirmed she commissioned a professional to review the matter.
The Buildings Department asked on Friday to enter the minister's home to investigate.
"The conditions in my house, as reported by newspapers, had already existed by the time I bought the property," Cheng said. "I admit I could have done better in being alert in this respect."
"I apologise for any inconvenience caused by this incident."
The saga began when Chinese media outlets reported on Saturday they had identified additional structures in both Cheng and her husband's homes suspected of being "illegal".
The structures were said to include a staircase leading down from the ground floor of Cheng's private residence at House 4, Villa De Mer, indicating the presence of a basement; a rooftop glass house; a glass structure on the ground floor; and garden pools at her house.
Next door, Cheng's husband's house was reported as containing a swimming pool, glass balconies on the first two floors, and a rooftop glass house.
The Post looked at the approved building plans for Cheng's house and found the structures were not on the plans. The Post found no record of building alteration applications.
Cheng first released a statement on the matter at about noon Saturday and spoke to media some two hours later. She said she had not made any structural changes after buying the property.
While pledging to rectify the situation if the structures were found to be illegal, Cheng did not say whether she knew whether the structures were illegal when she acquired the house.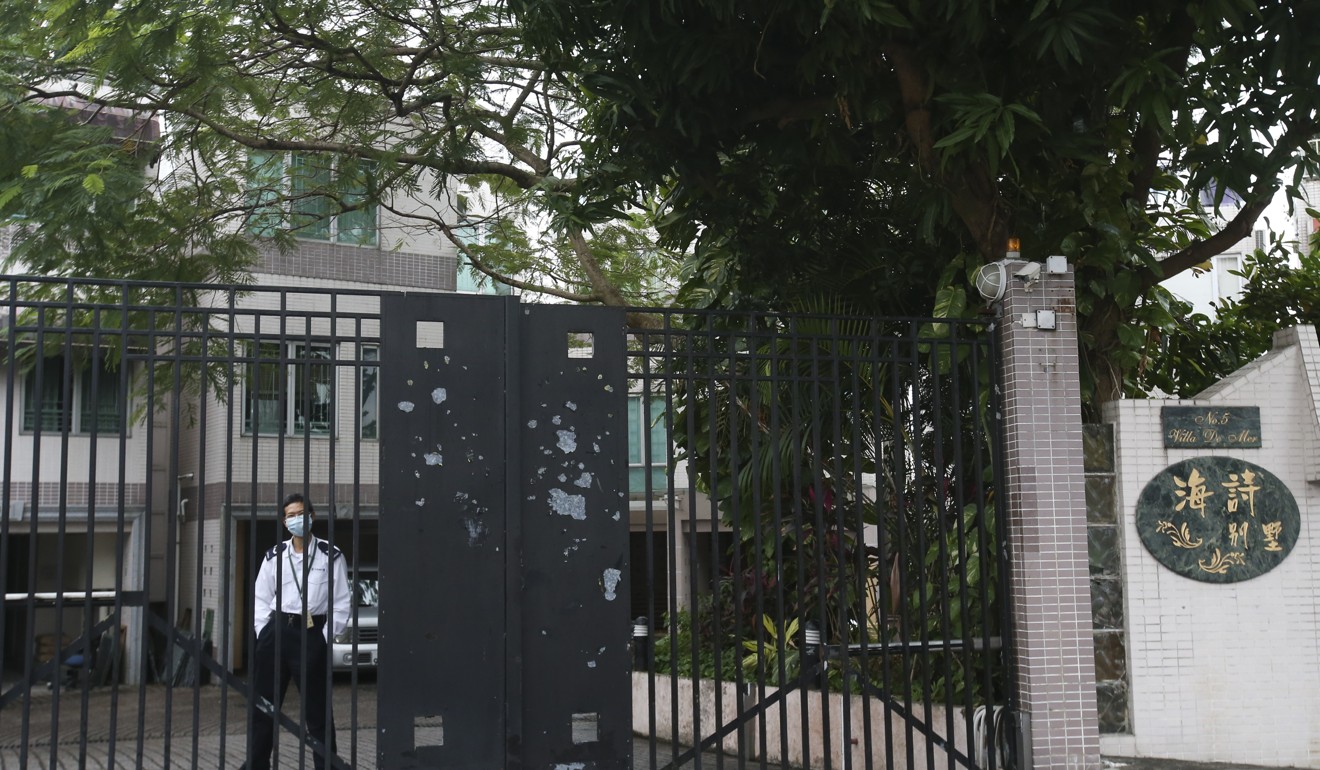 In the event of prosecution or other legal procedures relating to the matter, Cheng said she would not be involved to avoid a conflict of interests.
The office of Chief Executive
Carrie Lam Cheng Yuet-ngor
said in a statement that Cheng had informed Lam of the matter on Friday afternoon and that Cheng was advised to give an open account as soon as possible to allay public concern.
A spokesman for the Buildings Department said it had left notices at Houses 2, 3 and 4 at Villa De Mer on Friday after failing to enter the premises for investigation upon media inquiry.
The department's spokesman declined to comment on the cases as they were still under investigation, adding it had been impartially discharging law enforcement duties irrespective of who was involved.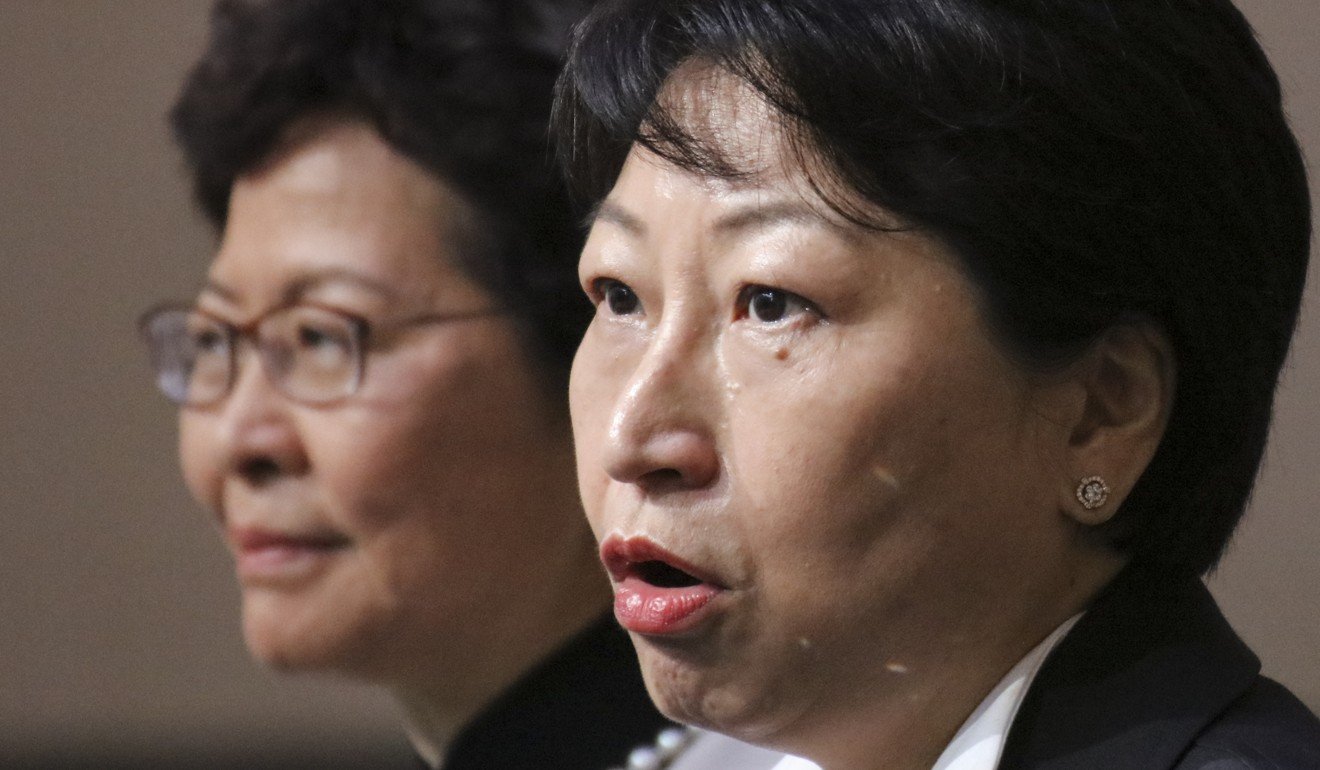 Land Registry records showed House 3 was acquired by Cheng's husband, Otto Poon Lok-to, in 2012. Poon said he would rectify the structures if they were unauthorised.
The fiasco came a day after Cheng was appointed by Beijing to take over from Rimsky Yuen Kwok-keung. On Saturday morning, Cheng visited Lam's residence at Government House to be sworn in by the city leader and sign an oath.
Lawmakers expressed shocked over the revelations, partly because both Cheng and her husband are engineers by profession.
"I have doubts about Cheng's political sensitivity," Civic Party lawmaker Tanya Chan said, "I'm worried whether she is politically wise enough to handle all those complex issues."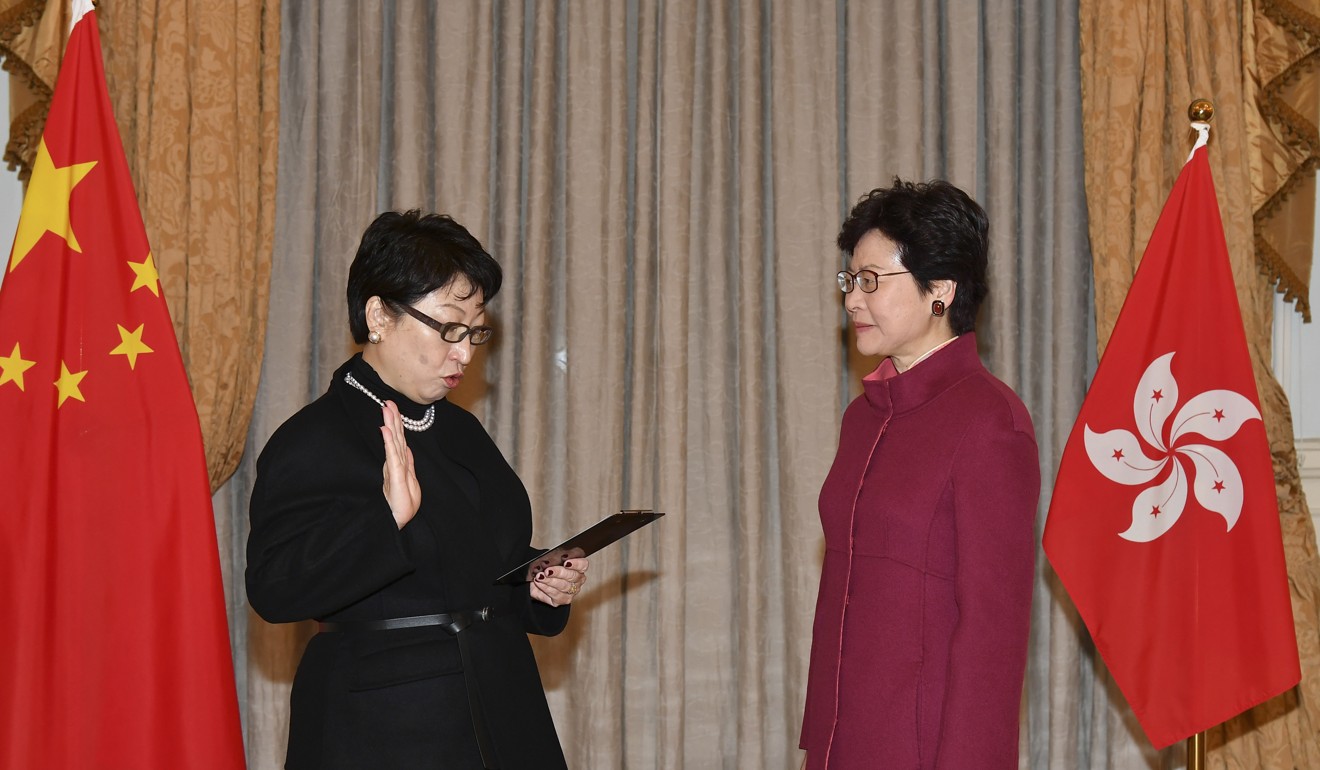 Starry Lee Wai-king, chairwoman of the pro-establishment Democratic Alliance for the Betterment and Progress of Hong Kong, said "public officers must take the lead in obeying the law".
Chinese University political scientist Ivan Choy Chi-keung said the incident had damaged Cheng's image and credibility, despite her relatively fast response.
"The issue of unauthorised structures had a huge impact in past cases ... It's just common sense that politicians should deal with the matter before being appointed officials, not doing it hastily afterwards."
Choy said the chief executive could be affected by the incident, as the public would question whether Cheng's integrity and background had been thoroughly scrutinised before her appointment.
The new justice minister is not the first local official to be embroiled in accusations of unauthorised structures at a personal residence.
In the run-up to the chief executive election in 2012, the revelation of an illegal basement at former minister Henry Tang Ying-yen's private residence was cited as a main reason for his eventual defeat at the polls.
Additional reporting by Shirley Zhao
This article appeared in the South China Morning Post print edition as: JUSTICE CHIEF APOLOGISES OVER STRUCTURES FIASCO