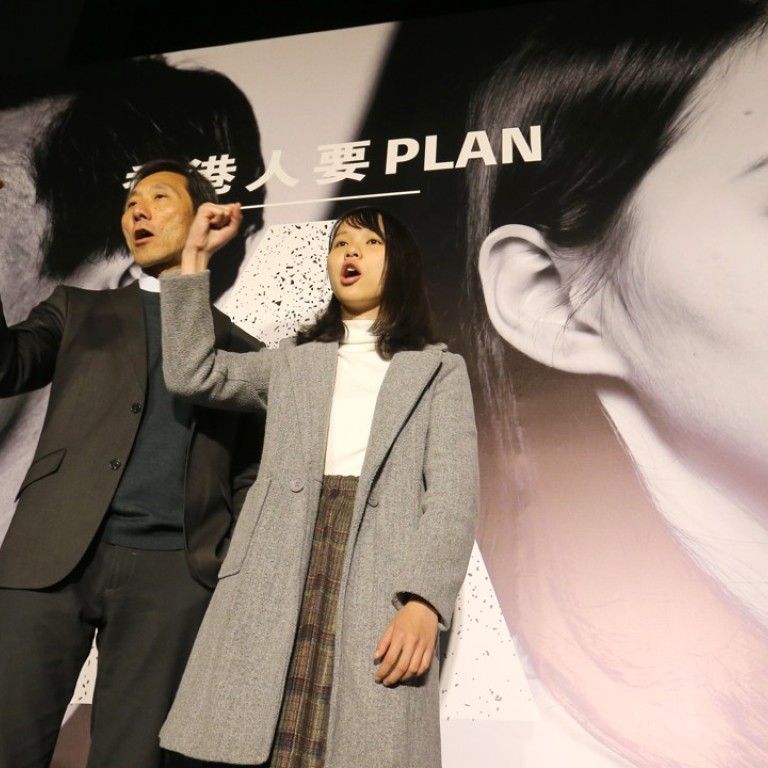 No grounds to ban any more Legco candidates, Hong Kong lawyers say after activist's ban
Analysts, including top adviser to city leader, warn rejection of pro-democracy activist has far-reaching implications for political parties contesting seats
Legal professionals, including a top adviser to Hong Kong's leader, see no grounds for electoral authorities to ban any more candidates from running in the coming Legislative Council by-election after pro-democracy activist Agnes Chow Ting was disqualified from the race.
They also warned that
Chow's rejection
would have far-reaching implications for political parties contesting seats in the city's legislature.
Hours after they spoke on Sunday,
at least 2,000 people rallied
outside government headquarters at Tamar for a pro-democracy protest, warning against any further disqualification.
With the nomination period for the by-election set to end on Monday, the focus is on whether authorities will also ban Edward Yiu Chung-yim, the opposition pan-democrats' candidate for the Kowloon West constituency, and
Au Nok-hin
, the candidate replacing Chow for the Hong Kong Island seat.
Democratic Party district councillor Ramon Yuen Hoi-man is expected to sign up on Monday as a backup candidate for Kowloon West, if Yiu's candidacy is not confirmed by noon.
Chow's nomination was ruled invalid on Saturday by a returning officer from the Electoral Affairs Commission on the grounds that her party, Demosisto, had called for "self-determination" for the city, rendering her ineligible under rules to curb
independence advocacy
.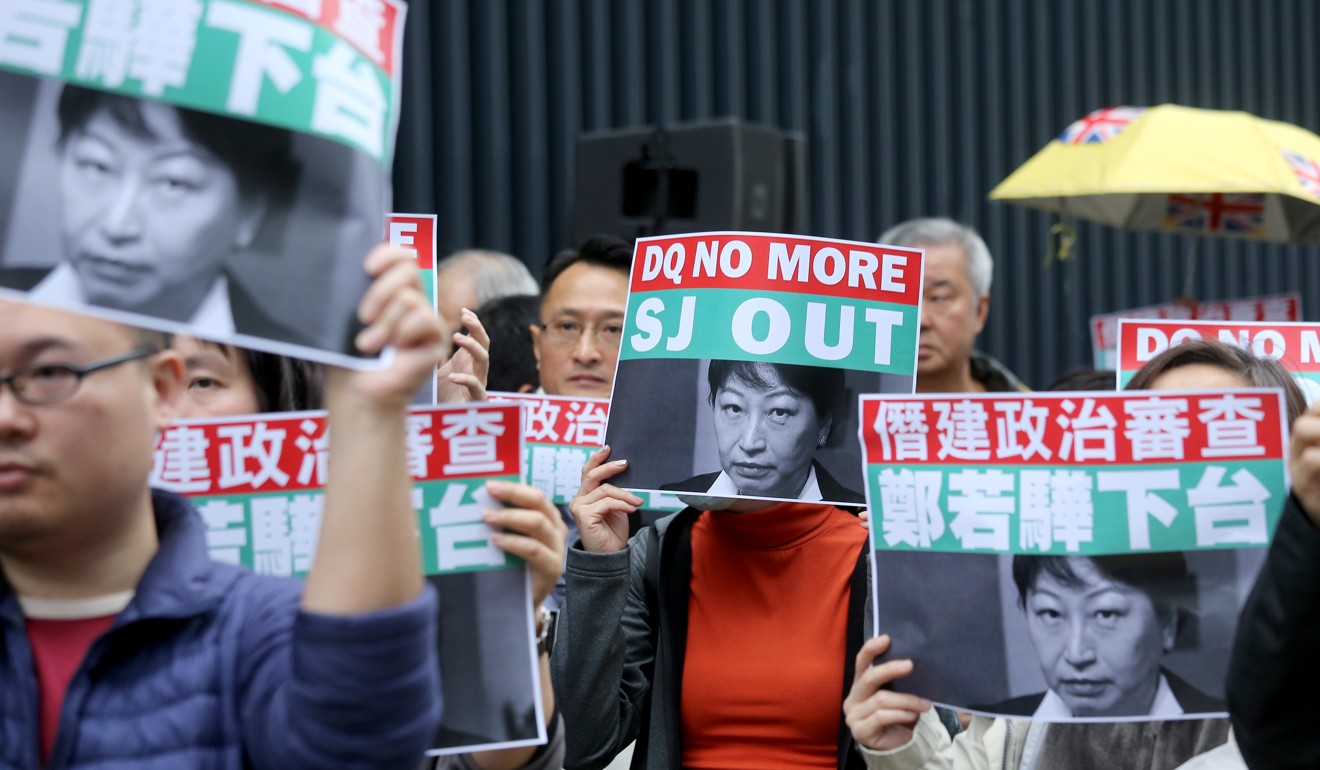 At the RTHK's City Forum on Sunday, Chow said her party "opposes and does not advocate Hong Kong's independence" from China.
Yiu, one of six opposition lawmakers stripped of their
Legislative Council
seats earlier for
improper oath-taking
, was contacted on Friday by a returning officer who quizzed him on his position on "self-determination", as well as details about his meeting last year with Taiwan's pro-independence New Power Party.
Au's candidacy is in the spotlight over an article he contributed to the "Discourse on Reforming Hong Kong" project by liberal academics and pro-democracy district councillors. In the article, Au urged all pan-democratic groups to join hands in defending Hong Kong as the city "goes through a long period of darkness".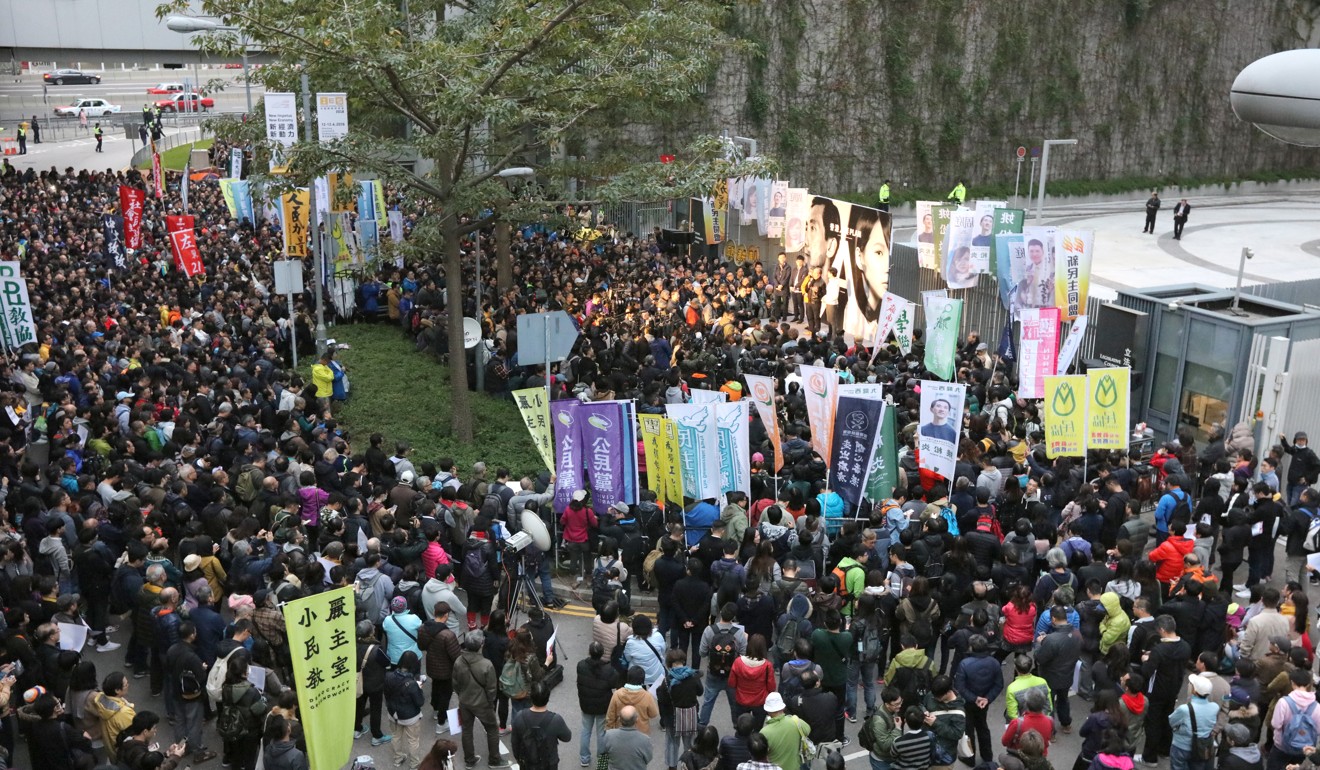 The project and a book it produced have been viewed by the pro-Beijing camp and a mainland scholar as showing pro-independence tendencies.
Au said he had never mentioned independence in the article, while former Bar Association chairman Ronny Tong Ka-wah, who sits on the chief executive'scouncil of advisers, said he could not see how Yiu and Au could be disqualified as their cases were different from Chow's.
"From Yiu's reply, it's quite clear that he does uphold the
Basic Law
... I can't see how the returning officer can reject that."
Tong who was referring to the former legislator's written response on Saturday that he "disagrees with Hong Kong independence", added that Au should not be disqualified based on what he wrote.
As a member of Demosisto, Chow clearly indicated that she was representing the party, "but Au was not representing his party, he was only writing an academic article", Tong said.
At the time Au was a member of the Democratic Party, which he quit last year.
University of Hong Kong principal law lecturer Eric Cheung Tat-ming cautioned that the city's electoral system would become "arbitrary" if Yiu and Au were deprived of their right to stand for election on March 11 because of what they had done in the past.
"If that can be done, we don't know where the line would be drawn ... You can even question pro-establishment politicians over their meeting with Tsai Ing-wen," Cheung said.
He was referring to the city's biggest pro-Beijing party, the Democratic Alliance for the Betterment and Progress of Hong Kong, which led a delegation to Taiwan and met the pro-independence Democratic Progressive Party's chairwoman Tsai, now the island's president.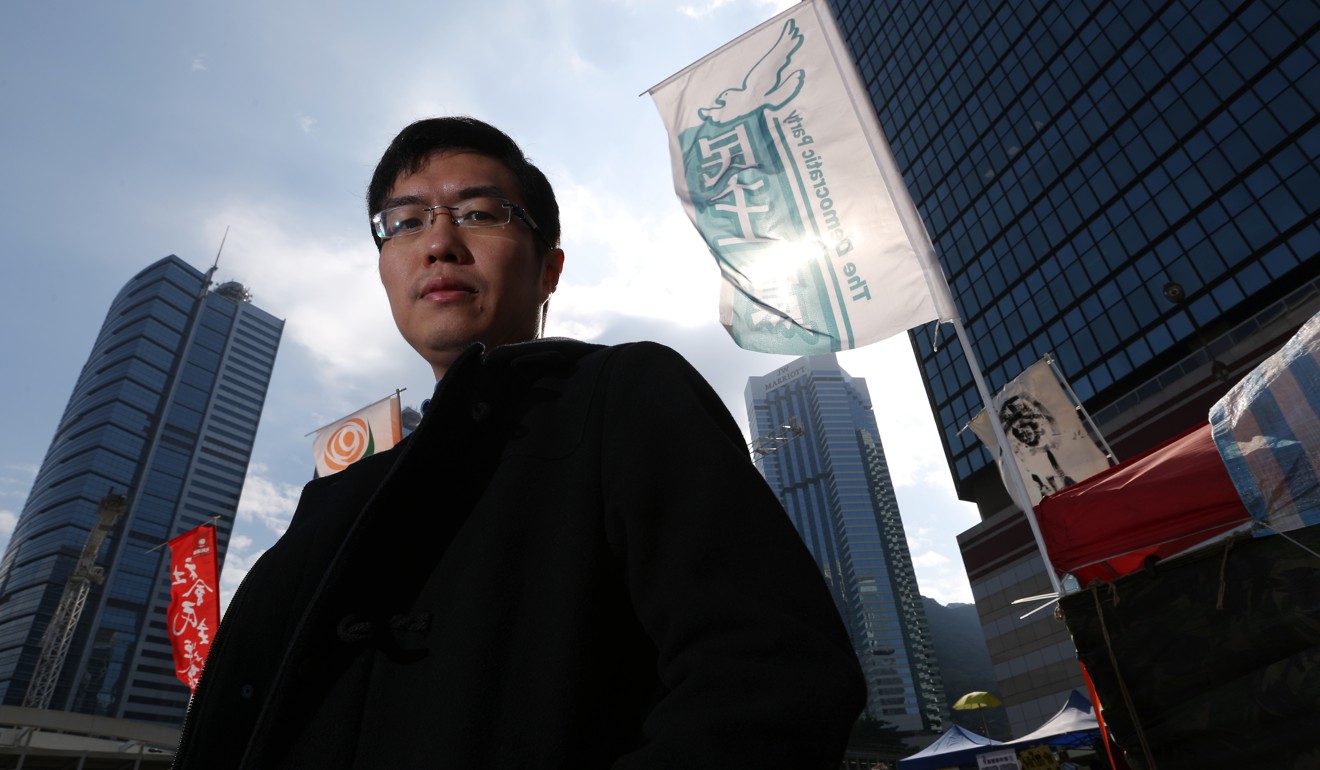 If Au were disqualified as well, the pan-democratic camp would be absent from the by-election on Hong Kong Island.
Asked what Chow's disqualification meant for opposition parties, Tong said:"If your advocacies are going against the Basic Law, it will be difficult for your members to enter Legco."
Veteran China watcher Johnny Lau Yui-siu said he believed that the Hong Kong government had been under pressure from Beijing to disqualify Chow.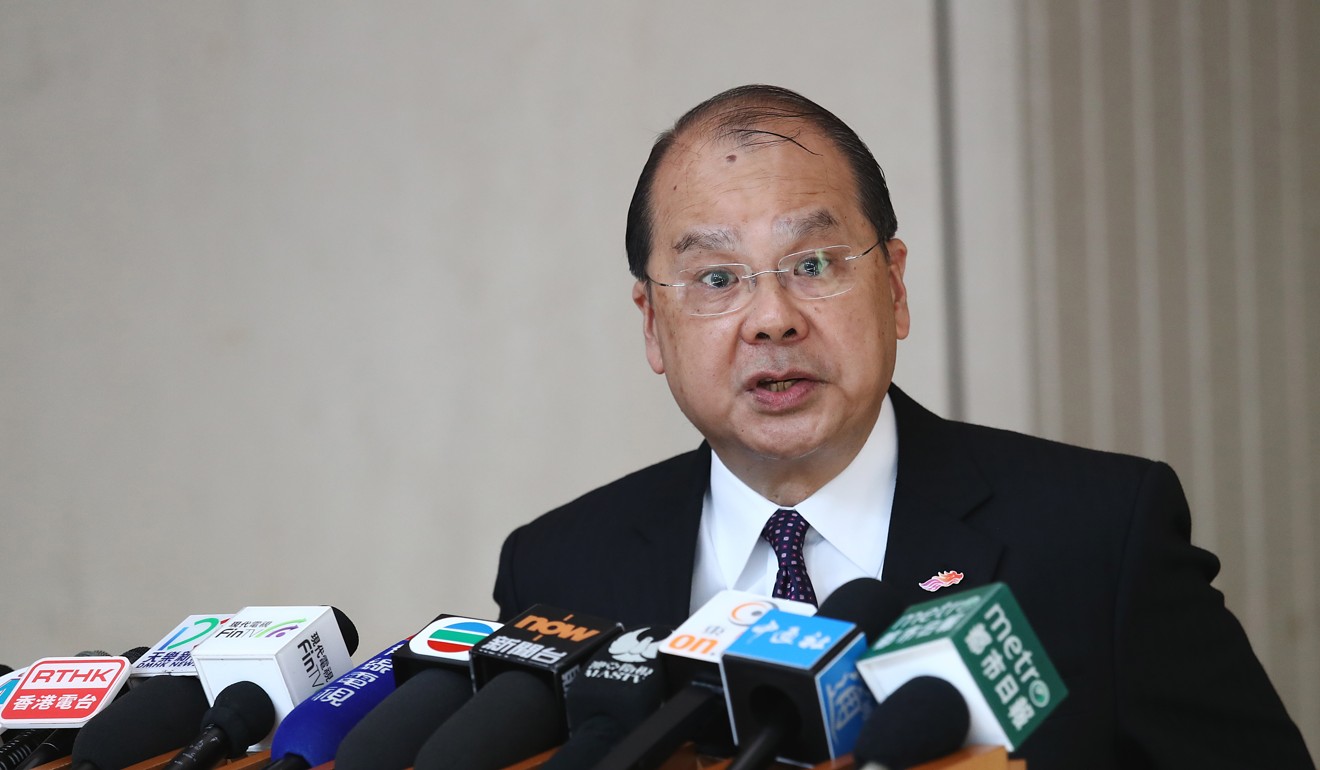 "Beijing officials see Legco as part of Hong Kong's establishment ... They hope to draw a line for incumbent lawmakers, as well as those aspiring to be legislators, on what they can advocate," Lau said.
Chief Secretary Matthew Cheung Kin-chung insisted on Sunday that the returning officers were "politically neutral."
"They have been doing their job in an unbiased manner," Cheung said.
Additional reporting by Ng Kang-chung and Ernest Kao
This article appeared in the South China Morning Post print edition as: No grounds to ban more candidates, legal experts sayNo grounds to ban any more candidates, experts say