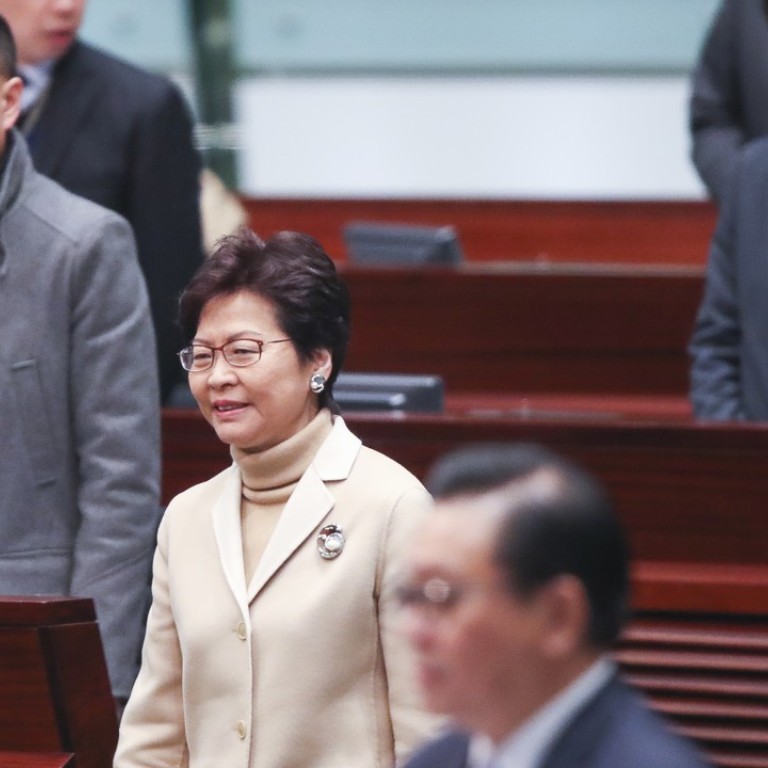 Beijing envoy in Hong Kong urges preparedness against 'significant political and legal incidents' this year
But Carrie Lam already off to good start, senior rep at liaison office says
A senior Beijing envoy has warned Hong Kong to be prepared against "certain significant political and legal incidents" this year, while describing the city's top official as having got off to a good start since taking office last July.
Huang Lanfa, a deputy director of the central government liaison office in Hong Kong, asked that the incidents be addressed "in an active and proper manner", according to a mainland media report.
Huang raised the issue at a seminar in Shenzhen organised by the semi-official mainland think tank, the Chinese Association of Hong Kong and Macau Studies, People's Daily reported.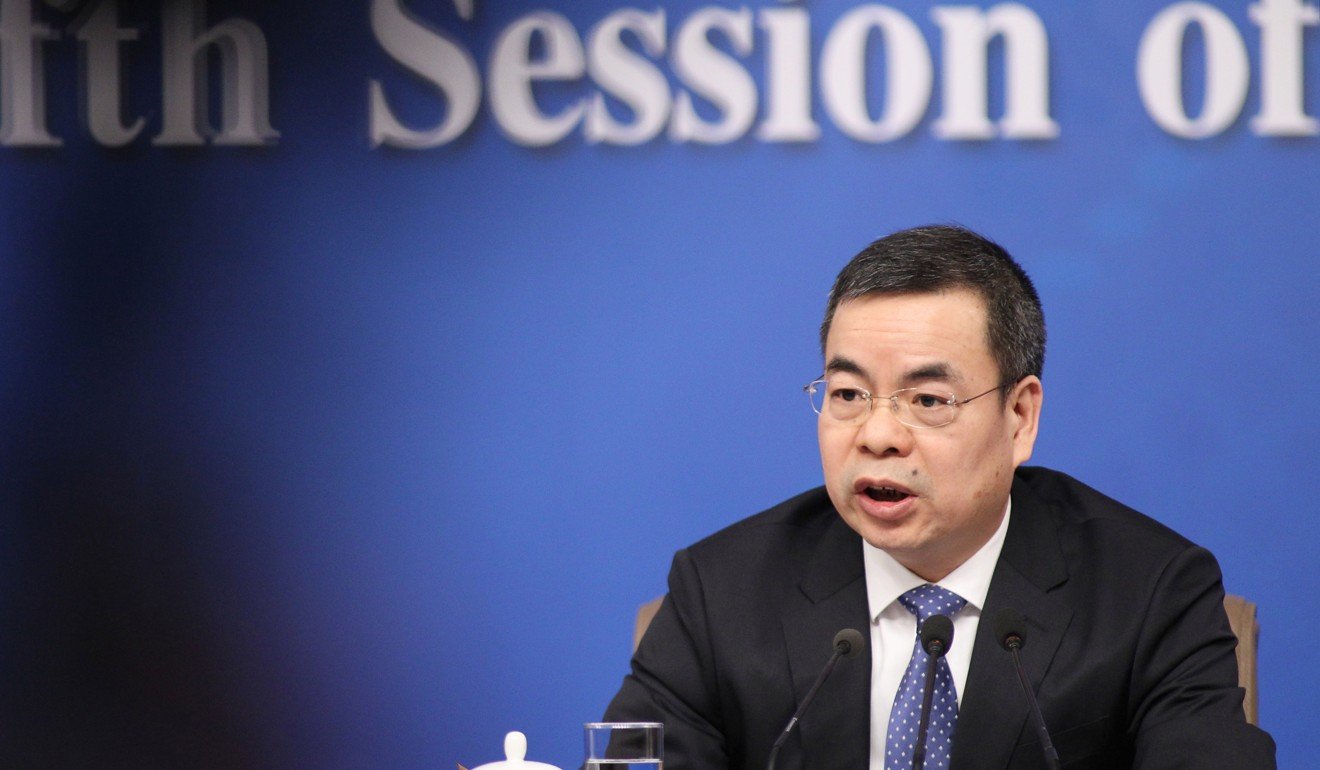 In his address, Huang said "the radical resistance had been contained to a certain extent" under the administration of Chief Executive
Carrie Lam Cheng Yuet-ngor
. But he warned Hong Kong would still face "certain significant political and legal" incidents this year.
One such matter would be the cross-border, high-speed Guangzhou-Shenzhen-Hong Kong Express Rail Link, specifically a joint checkpoint at the West Kowloon terminus in which mainland immigration and customs officials would operate locally. The bill to enable the arrangement had its first reading at the
Legislative Council
on Wednesday.
Basic Law
Committee vice-chairman Zhang Rongshun said at the seminar the joint checkpoint was meant to boost Hong Kong's development and was in line with the city's mini-constitution.
He added that critics of the plan ­refused to accept the new constitutional order of the special ­administrative region that was established based on China's ­constitution and the Basic Law.
Zhang said critics of the plan were declining to accept the new constitutional order of the special administrative region that was established upon China's constitution and the Basic Law after Hong Kong was handed over from British rule in 1997.
The People's Daily report did not mention if Zhang had named those critics.
But the plan,
endorsed
last November by the
National People's Congress
Standing Committee, China's top legislative body, has been slammed by pan-democrats and some in the local legal sector.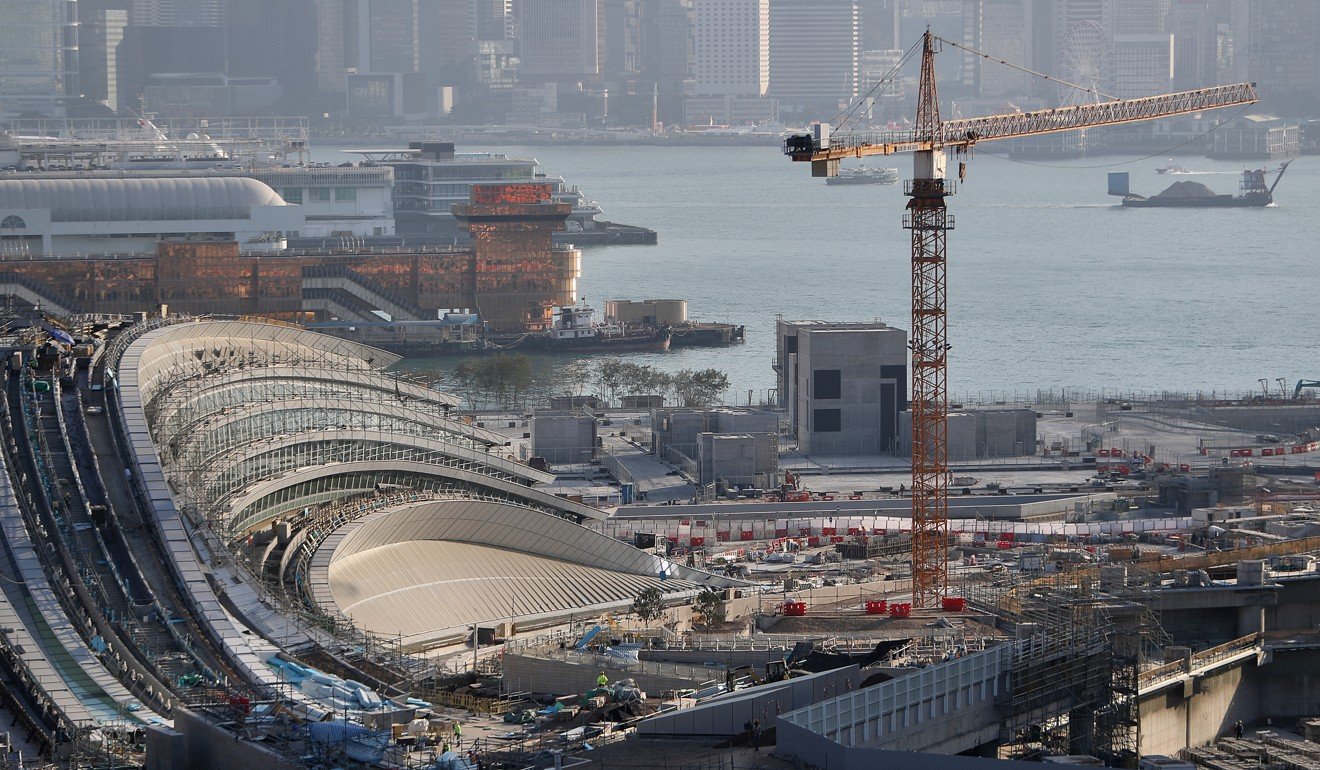 The Hong Kong Bar Association said the NPCSC's ruling lacked a legal basis and that the plan could not be considered constitutional just because the body said it was.
The People's Daily report said speakers at the seminar anticipated the city's future would be good but warned it needed to "stay away from political disputes".
Joe Fang Zhou, chief research officer at the Hong Kong-based One Country Two Systems Research Institute, believed the
Greater Bay Area
development scheme would open up a market with a total population of 66 million people.
The scheme aims to integrate nine cities in Guangdong province with Hong Kong and Macau into a regional business hub.