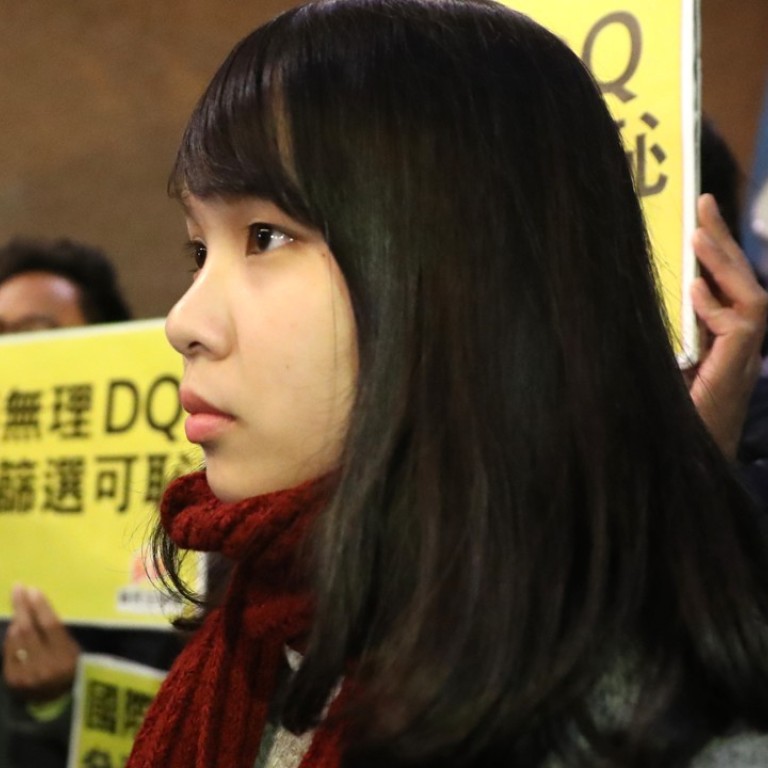 Britain and Canada weigh in on Hong Kong activist Agnes Chow's by-election disqualification as third candidate barred
Both countries cite freedoms and rights, while localist and district councillor James Chan is latest opposition candidate to be banned
Britain and Canada weighed in on the row over the disqualification of Hong Kong activist Agnes Chow Ting from the city's coming legislative by-elections as officials banned a third opposition hopeful on Thursday.
A spokesman for the UK Foreign and Commonwealth Office said: "We are concerned by the rejection of Agnes Chow's nomination for the forthcoming Legislative Council by-election. The right to stand for election is a fundamental right enshrined in Article 26 of the Basic Law of the Hong Kong Special Administrative Region (SAR) and the Hong Kong Bill of Rights.
"Hong Kong's high degree of autonomy, and its rights and freedoms, are central to its way of life, and it is important that they should be fully respected."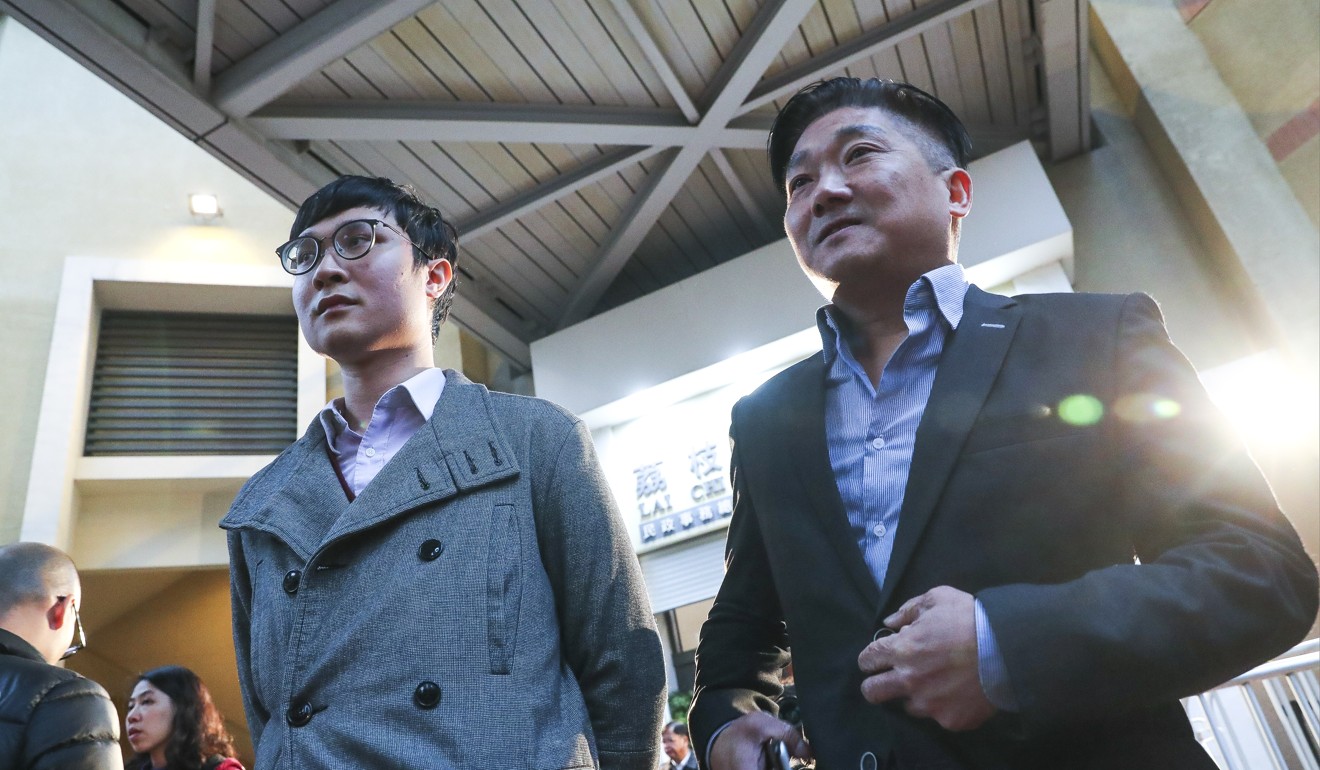 Election officials 
sparked a political storm 
on Saturday by banning Chow, on the grounds that her party, Demosisto, advocated self-determination for Hong Kong.
On its Facebook page, the Canadian consulate in Hong Kong said: "Canada is concerned that barring candidates from standing for election because of their political beliefs is inconsistent with democratic norms which have been widely considered part of Hong Kong's system.
"Such actions risk diminishing Hong Kong's international reputation as a free and open society." 
When asked for comment, a spokeswoman for the US consulate in Hong Kong reiterated the country's support for the city's high degree of autonomy, the rule of law and respect for human rights and fundamental freedoms.
"We support freedom of expression and believe that societies are best served when diverse political views can be expressed," she added.
In response to the British statement, a Hong Kong government spokesman said Chow's disqualification was made in accordance with the law.
"There is no question of restriction of the freedom of speech or deprivation of the right to stand for election as alleged by some members of the community," he added.
In Beijing, Zhang Xiaoming, director of the State Council's Hong Kong and Macau Affairs Office, also said the decision was done "in accordance with the law".
The chorus from the international community came as the government disqualified a third opposition candidate – localist and district councillor James Chan Kwok-keung – from running in the New Territories East constituency for the March 11 poll.  
Chan was also barred from the 2016 Legco elections on the grounds that he advocated Hong Kong independence. 
Citing his remarks made publicly in 2016 which suggested that breaking away from China was the only solution for the city, returning officer Amy Chan Yuen-man said she did not find that James Chan had genuinely changed his stance. This was despite various statements he had made since November, saying he did not belong to the "pro-independence camp" and that Hong Kong independence only meant "independence from communist rule".
"I do not consider that there is sufficient basis to accept Mr Chan's professed change of intention as expressed on various occasions ... as genuine," she wrote. She said she did not believe Chan genuinely and truly intended to uphold the Basic Law and pledge allegiance to the Hong Kong SAR.
James Chan condemned the decision and pledged to launch a petition.
Separately, 
Southern district councillor Au Nok-hin
, the candidate put forward by the pro-democracy bloc as a replacement in the Hong Kong Island constituency, announced his election platform in the company of Chow on Thursday.
"Hong Kong has never been so unjust and unfair," he said, urging the public to vote and express their anger over what he called the political screening of candidates.
Also on Thursday, Agnes Chow and fellow Demosisto activists, including Joshua Wong Chi-fung and Nathan Law Kwun-chung, staged a protest at a candidates' briefing hosted by the Electoral Affairs Commission. 
They chanted words such as "anti-political screening" and "anti-thought vetting", and took aim at commission chairman Mr Justice Barnabas Fung Wah.
They were quickly escorted away by security guards. Meanwhile, some activists outside the briefing room threw a can of smelly fish and a bag of grasshoppers at the entrance in protest.
Outside the venue, Chow said: "Mr Justice Fung is supposed to make sure the election is conducted in a fair and just manner. But he failed his job. We are very disappointed."
At a question-and-answer session during the briefing, Ventus Lau, who is the convenor of the political alliance Community Network Union, accused Fung of exercising political censorship in disqualifying the candidacy of pro-democracy activists.
He challenged Fung to explain the basis on which he was barred from the poll.
Fung said he had no role in the disqualifications and was not involved in the decisions of the returning officer. "The returning officer is to decide on his or her own. That is according to our electoral system. If someone would like to challenge the returning officer's decision, he or she can file an election petition."
Dissatisfied with the reply, Lau continued shouting at Fung, at one point hurling verbal abuse. He was escorted away by security guards.
The commission chairman took three questions from the floor.
This article appeared in the South China Morning Post print edition as: UK, Canada weigh in as third candidate banned