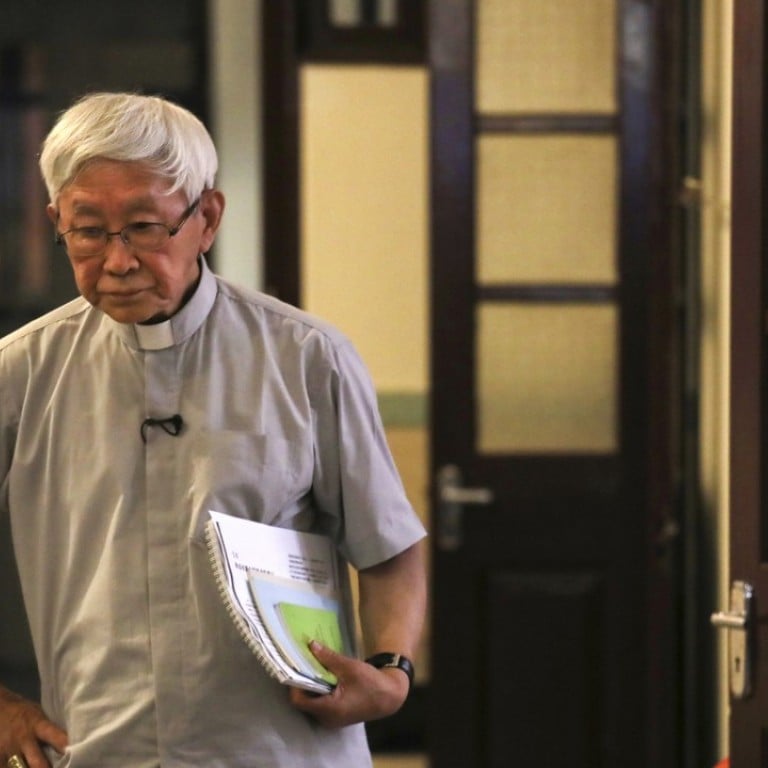 Retired Hong Kong cardinal blasts Vatican over claims he caused 'confusion and controversy'
Joseph Zen Ze-kiun earlier accused the Holy See of 'selling out' mainland Chinese Catholics
Retired Hong Kong cardinal Joseph Zen Ze-kiun hit back at the Vatican on Monday after it blamed him for creating "confusion and controversy" by accusing the Holy See of "selling out" mainland Chinese Catholics to normalise ties with Beijing.
In a strongly worded statement, the outspoken clergyman said he did not need sympathy and would continue to speak his mind without fear while he still could.
Zen, a prominent pro-democracy activist, caused a stir last month after he revealed in a Facebook post details of his trip to the Vatican, where he met Pope Francis to discuss his worries about the faithful being suppressed by Beijing.
After expressing concern at the Vatican's request for two mainland Chinese bishops to step down and make way for Beijing-sanctioned prelates, Zen claimed the pontiff had been kept in the dark about the matter.
Without naming Zen, the Vatican issued a statement last week to deny such claims, adding it was regrettable that some people in the church had fostered "confusion and controversy".
"Some people have asked me not to talk so much and just pray ... They were probably worried about me becoming a target, but I'm not afraid at all," Zen wrote on Monday.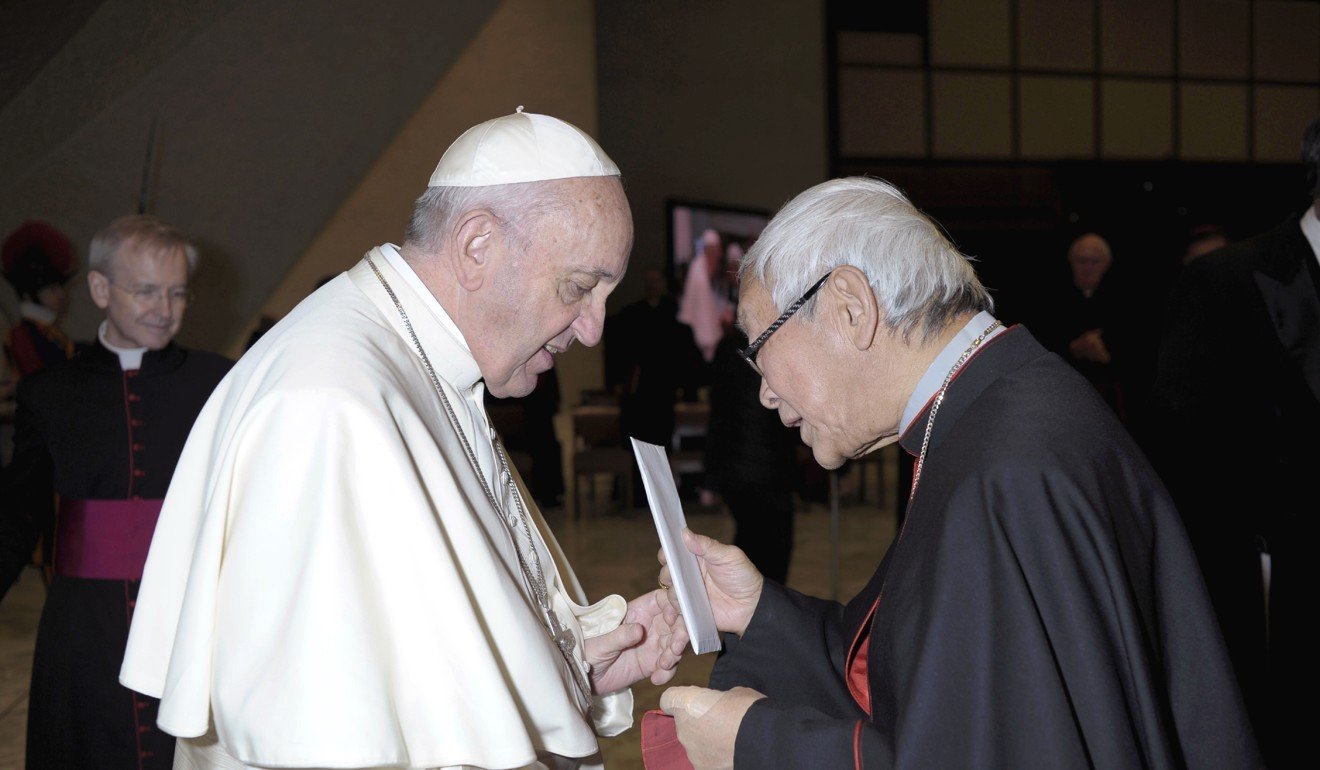 He then hit out at an unnamed senior Vatican official who confirmed with Reuters news agency a proposed deal between the Vatican and Beijing which would give the Catholic Church a say in the appointment of future bishops in mainland China.
The official was quoted as saying Catholics in China would still be "like a bird in a cage ... but the cage will be bigger".
"The problem is not the size of the cage, but who is in it," Zen retorted.
Beijing broke diplomatic ties with the Vatican in 1951. Catholics can legally worship in state-sanctioned churches, which are not overseen by the Holy See and have bishops appointed by Beijing rather than the Pope. But there is still a network of Catholic churches operating underground in China.
Two Chinese bishops, Peter Zhuang Jianjian and Joseph Guo Xijin, were recently asked to make way for bishops preferred by Beijing, shocking the underground church community.
This article appeared in the South China Morning Post print edition as: Zen strikes back as row grows with the Vatican