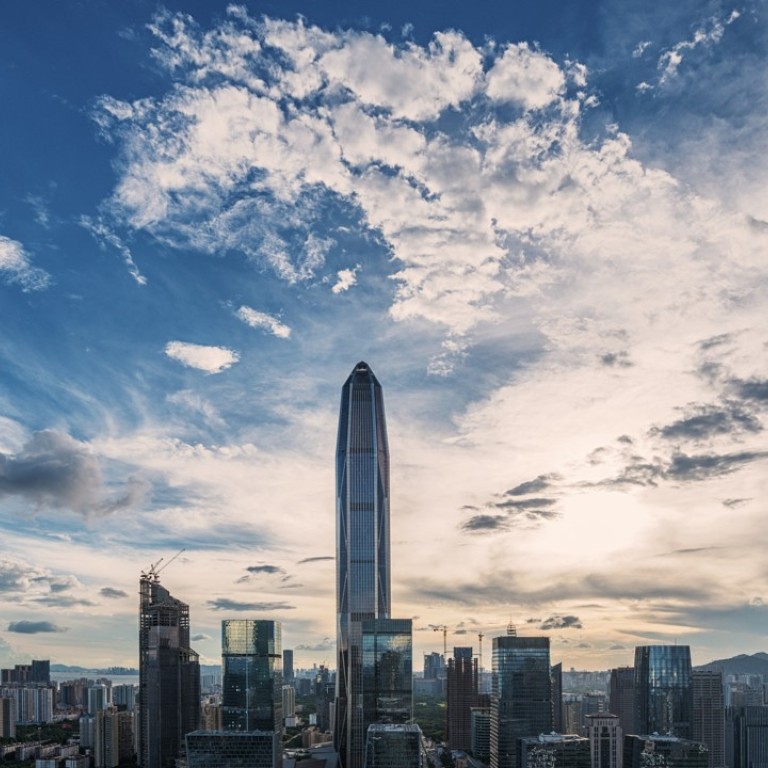 Hong Kong's opposition lawmakers spearhead mainland China visit to see how Beijing's Greater Bay Area vision for regional growth stacks up
They want to assess infrastructure and technology developments within the Greater Bay Area and see how Hong Kong could benefit
Hong Kong's opposition politicians, usually at odds with Beijing and wary of its push for cross-border integration, have taken an interest in its vision for a regional business and innovation powerhouse comprising Hong Kong, Macau and nine mainland Chinese cities.
Comprising lawmakers from across the political spectrum, the delegation is expected to be the largest group of legislators to visit mainland China since 2014.
Pan-democrats were quick to stress their efforts did not mean they were in full agreement with Beijing.
Kenneth Leung, who represents the accountancy sector, told the Post: "I may disagree with the central government on a number of issues, but I do think we have to know more about the Greater Bay Area from the perspective of economic and livelihood development in Hong Kong.
"[The Greater Bay Area development plan] would be a good platform for Hong Kong professional services to develop … and to demonstrate our soft power including our rule of law and incorruptibility," Leung, who chairs the financial affairs panel in the
Legislative Council
, said.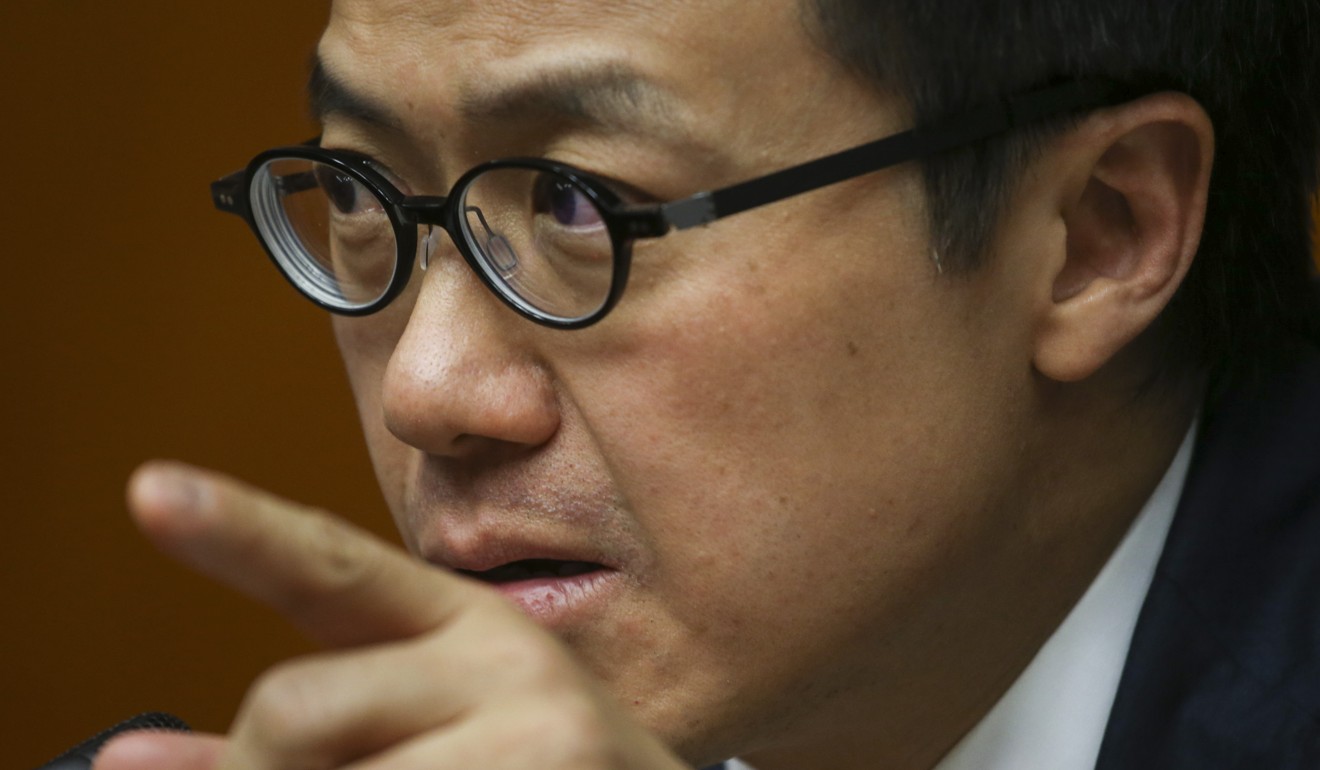 Leung suggested the trip to panel members in December, and after getting support from a range of lawmakers, he went to Jeffrey Lam Kin-fung, who chairs a Legco panel on economic development and is a member of Chief Executive
Carrie Lam Cheng Yuet-ngor
's cabinet.
Jeffrey Lam helped to put the request through to mainland officials.
Two other lawmakers also joined in as co-organisers: Democratic Party chairman Wu Chi-wai, who leads the panel on commerce and industry, and Charles Mok, who leads the panel on information and technology.
Although Leung said the purpose of the trip was to assess infrastructure and technology developments within the Greater Bay Area, and "no political issues" were on the agenda, he admitted that politics was the reason the trip dates would only be confirmed in the later part of next month.
The pan-democrats are locked in a tight race with the pro-establishment camp for the March 11 by-election to fill four of six seats left empty after pro-democracy lawmakers were
disqualified from Legco
, a result of Beijing interpreting the
Basic Law
to find their ways of oath-taking unconstitutional.
The disqualification left Legco with only 64 members, and tilted the balance in favour of pro-establishment legislators.
"Many pan-democrats have no mood or interest to think about what to visit in the Greater Bay Area right now," Leung said.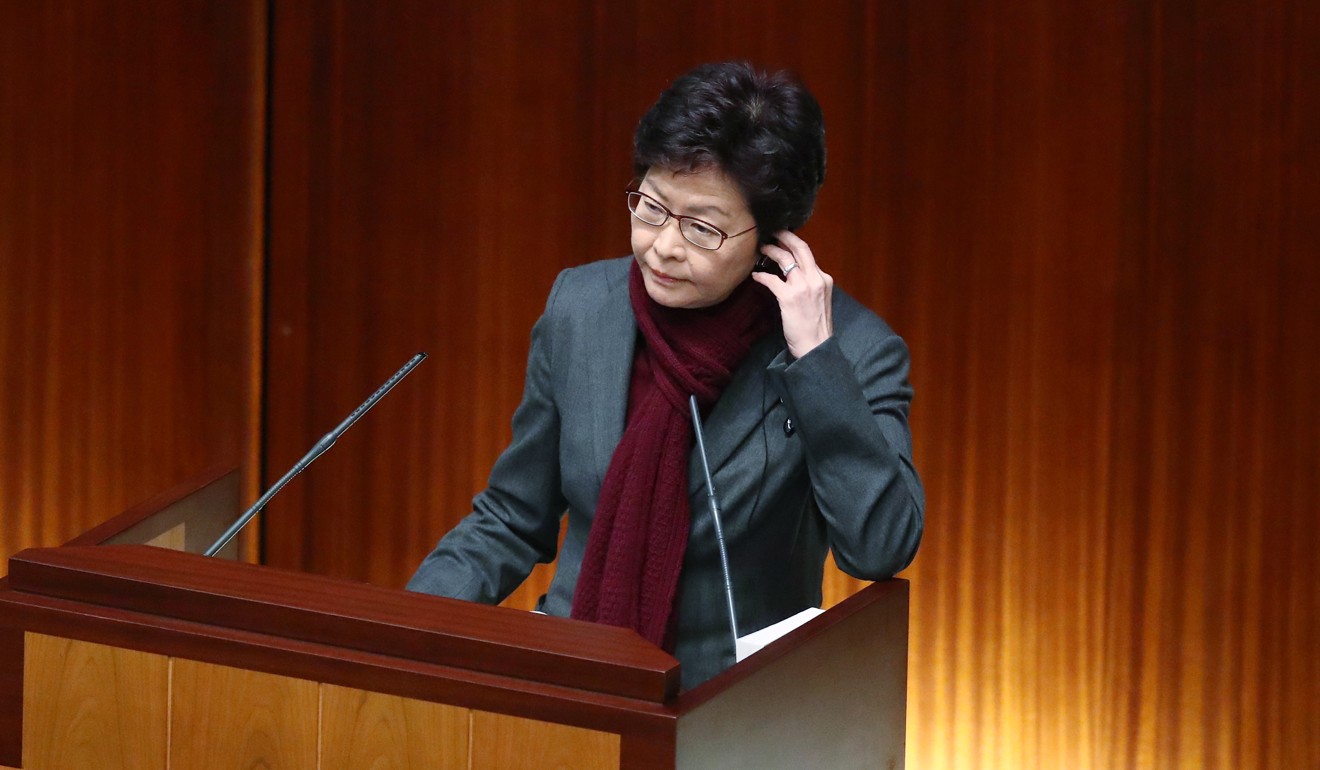 Jeffrey Lam told the Post that the trip was likely to take place at the end of April, as that time frame worked better for mainland authorities.
He said officials would be busy until then, as the annual "two sessions" – meetings of China's top legislative and consultative bodies – would take place in March and they would also need to deal with follow-up work.
Jeffrey Lam, who briefed the Hong Kong government about the trip, said either the chiefs or other high-ranking officials from four related bureaus were likely to come along for the visit, although it was not confirmed yet if they would meet any mainland officials.
The trip was tentatively scheduled to last for three days, and the delegation would travel to four or five cities and visit companies such as technology giants
Tencent
and
Huawei
, Jeffrey Lam said.
"If we are really ready to go, for sure that would be a great chance for lawmakers to know more about national development.
"[They shouldn't] make everything political," he added, referring to the pan-democrats.
Wu said he agreed with the visit, as it was something his panel members had requested.
"As lawmakers, we have the responsibility to learn about the development of our neighbouring region," he said.
The Bay Area stretches over 56,600 square kilometres, covering 11 economies that were worth US$1.36 trillion in 2016 and with an estimated population of 66.71 million.
Mok, who said he would officially consult his panel members on the trip on Monday, believed they would be keen to visit Shenzhen, named as the tech capital of China.
Pan-democrats considered hostile to Beijing were only recently able to get the home return permit – that all Hongkongers need – to cross the border, after the issue came up in a meeting between China's No 3 leader
Zhang Dejiang
and four pan-democrats in the city in 2016.
Beijing's decision was seen as a move to improve its ties with mainstream pan-democrats, while still maintaining a tough line on pro-independence advocates.
In 2014, when lawmakers were invited to Shanghai to discuss political reform with Beijing officials, amid an ongoing debate on the best way to achieve universal suffrage for the 2017 chief executive election, veteran activist and former lawmaker Leung Kwok-hung was turned away at the border.
The Civic Party's Kwok Ka-ki also caused a scene when he went to a local restaurant and distributed politically themed pamphlets.
Leung, also known as "Long Hair", was finally allowed onto the mainland last April. He and five other pan-democrats were part of a delegation of 18 lawmakers who visited the Dongjiang Basin in Guangdong province to inspect the source of Hong Kong's water supply.
But Leung lost his Legco seat later in the year after the High Court decided he was among those who did not take their oaths of office properly.
Currently, there is still one lawmaker who is not able to enter the mainland – veteran pro-democracy lawmaker James To Kun-sun. To said he would decide whether to take part in the trip only after the itinerary was confirmed.
Localists Eddie Chu Hoi-dick and Claudia Mo Man-ching made clear they had no interest in the trip, while Kwok said he was sceptical of the Greater Bay Area development scheme.
"I don't think [the cities] could give any added value to Hong Kong's development," Kwok said.