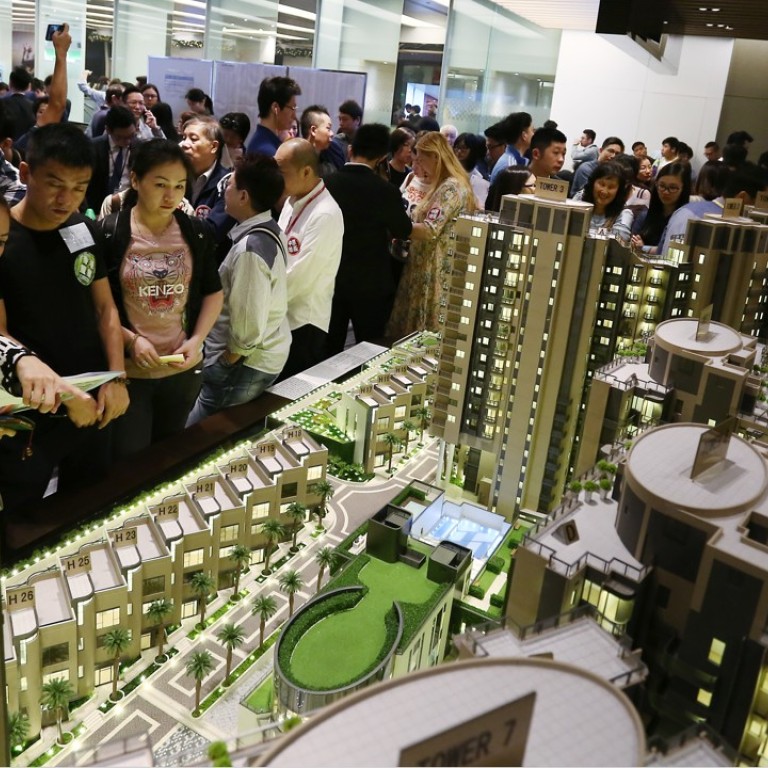 Loans plan 'could help extra 10,000 Hongkongers a year' get onto property ladder
Young or middle-class Hongkongers struggling with sky-high rents should be given leg-up onto housing ladder through interest-free loans, says Chinese University scholar
More than 10,000 young or middle-class Hongkongers every year could be given the chance to own their own home if the government offered interest-free loans using just a fifth of its huge annual land revenues, a leading adviser on long-term fiscal planning has proposed.
Emeritus professor Liu Pak-wai of the Chinese University of Hong Kong put forward the idea as government officials face mounting criticism over a huge surplus projected for the 2018-19 city budget, which lawmakers said should be invested in social programmes.
"High property prices and rents are closely related to high land prices. They are effectively a 'tax' as they reduce people's disposal income," Liu said.
"But this is not an equitable tax as property owners actually become winners" owing to spiralling asset prices, he said.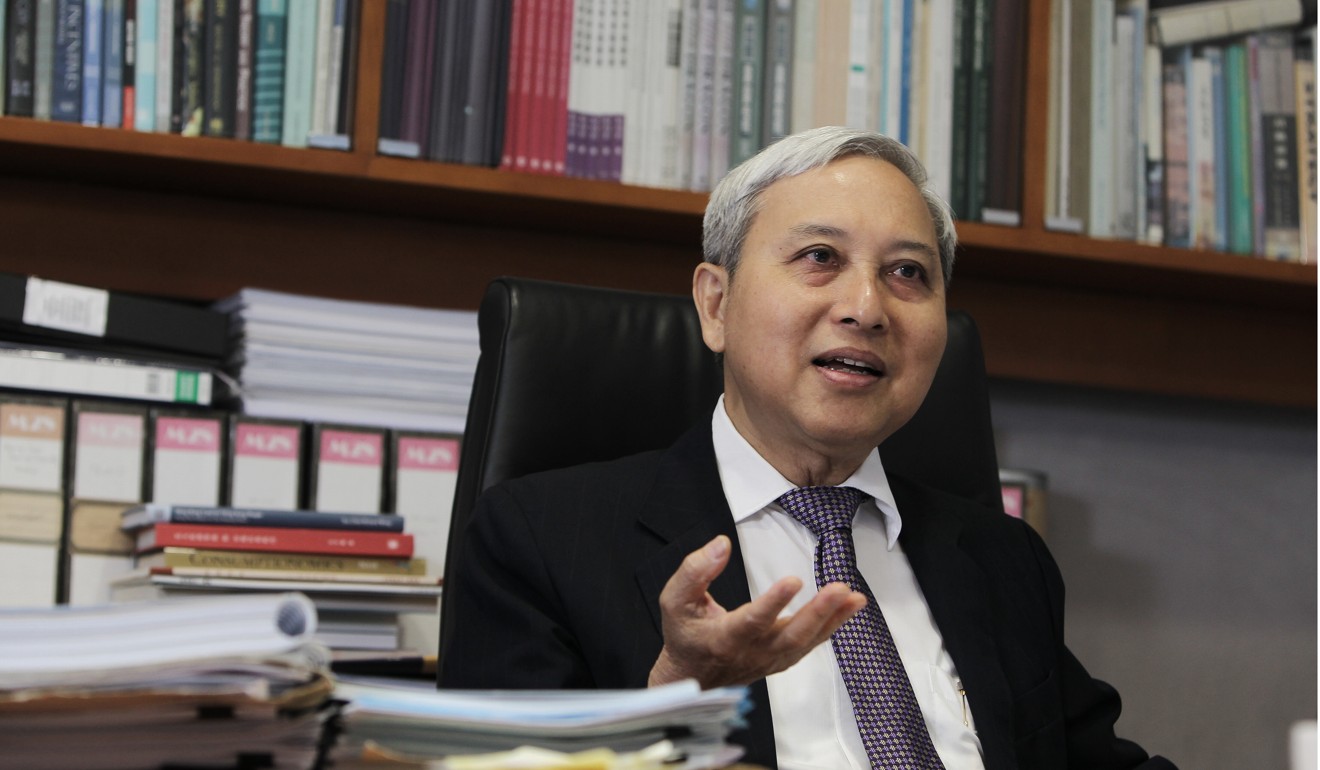 "If the government obtains huge land revenues from these high land prices, why can't it use that money to help the losers?"
Liu's proposal came after a 2014 study that raised fears of a long-term structural deficit in government budgets attracted sharp criticism this week for sounding a false alarm. Economists argued that a deficit forecast to set in by 2021 would in fact come much later, if at all.
Liu, appointed by the government as a member of the working group for the study, conceded that official revenues in the past few years had been much larger than expected. He attributed that to a windfall from premiums when public land was sold to private developers, as well as to stamp duty.
"The working group was not at liberty to recommend policy changes. We could only refer to existing policies back then," Liu said.
Four years later, Liu has several proposals to manage this year's massive surplus, which some analysts have forecast could hit HK$180 billion (US$23 billion).
The government could set aside 20 per cent of its land premium revenue each year – about HK$20 billion to HK$30 billion – to help residents put a down payment on a flat. This would amount to about 30 per cent of the property price. Buyers would need to come up with 10 per cent themselves. A bank mortgage loan would finance the rest, up to 70 per cent.
Those queuing for a subsidised flat could be given a loan of HK$1 million to enter the market, while those not eligible for this accommodation but who cannot afford a property in the private sector could borrow HK$2 million from the government to pay their first instalment on a flat.
Liu estimated that more than 10,000 people annually would benefit from such a scheme. Those people should be first-time buyers only, with no exceptions, he said. Those who had already acquired a property under the name of a company should be excluded. The price of the flats they buy should also be limited to about HK$7 million, he added. 
In tandem with such a scheme, the government must make every effort to increase the supply of land for new housing or else the extra demand created would in turn put even more pressure on property prices, Liu said.
"This is a way of redistributing income, and it's important. Hong Kong has come to a stage where the housing problem is destabilising society. Many young people and the middle class are frustrated because they cannot afford a home," Liu said. Details of how loans would be paid back would need to be worked out.
The government has usually seen large land premiums in years when revenues exceeded 20 per cent of the gross domestic product. 
In the 2016-17 financial year, premiums accounted for almost HK$128 billion (US$16.4 billion). Setting aside just 20 per cent would raise HK$25.6 billion for a housing loans scheme.
Land premiums are categorised as capital revenue, meaning they are used to invest in infrastructure. Other tax income goes into the government's general revenue account and is used for recurrent spending.
Liu suggested the government spend the surplus in its general revenue account to invest in innovation and education to increase the city's productivity.
"We need a vision. We should make the best use of surpluses in the next six to eight years," he said. 
Reaction to Liu's proposal mostly centred on concerns about the loan scheme adding to demand for property and further pushing up prices.
A spokesman for the office of Hong Kong Financial Secretary Paul Chan Mo-po said the proposal might push the market up further unnecessarily. 
"The government understands the concerns of the public and is sympathetic towards the aspirations of this group of people. We will continue to monitor the situation closely," the spokesman said.
Lawrence Poon Wing-cheung, a member of the government's Town Planning Board and a scholar of housing policy at City University, was sceptical of Liu's idea.
"The developers would raise prices if there are 10,000 extra buyers entering the market," he said.
While some young people might still be able to benefit from the scheme, Poon said, others who could not secure the loan might find it even harder to buy a flat.
The scholar added increasing supply and lowering the price of subsidised flats would be a more direct way to aid first-time buyers. 
But Koby Yuen, 28, who works in a beauty parlour, welcomed the idea, saying the interest-free loans would make it easier for young people to enter the property market.
"The first instalment has been the major obstacle which bar us from the market. Once you settled it, it would not be a difficult task to pay off the mortgage on a monthly basis," she said.
Additional reporting by Jeffie Lam