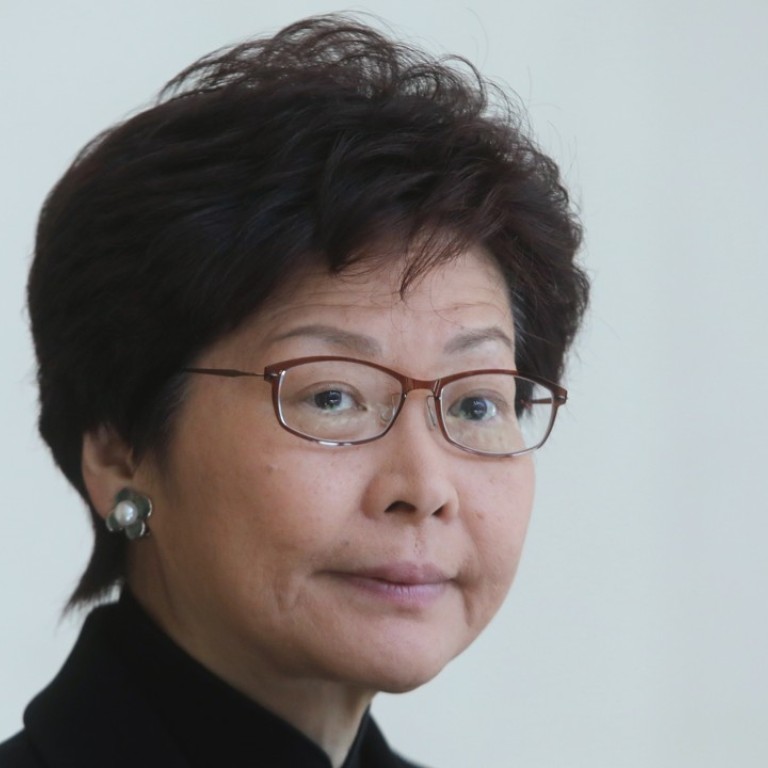 I'd have pleaded with Rimsky Yuen to stay on had I known about Teresa Cheng's illegal structures, says Hong Kong leader Carrie Lam
Chief executive says she would have told Teresa Cheng to fix the problem before starting as secretary for justice
Hong Kong's leader admitted on Saturday she would have pleaded with former justice minister Rimsky Yuen Kwok-keung to stay on for a bit longer had she learned about the illegal structures on the home of his successor Teresa Cheng Yeuk-wah beforehand.
Chief Executive
Carrie Lam Cheng Yuet-ngor
also said opposition lawmakers should "put an end" to their follow-up into the scandal surrounding
Cheng
– who survived a no-confidence motion with the help of pro-establishment legislators – and let the new secretary for justice do her job.
"If she [Cheng] had told me earlier … I surely would have asked her to hold on and handle the issue first before taking office," Lam said, when asked what she would have done had she known about the illegal structures before appointing Cheng in early January.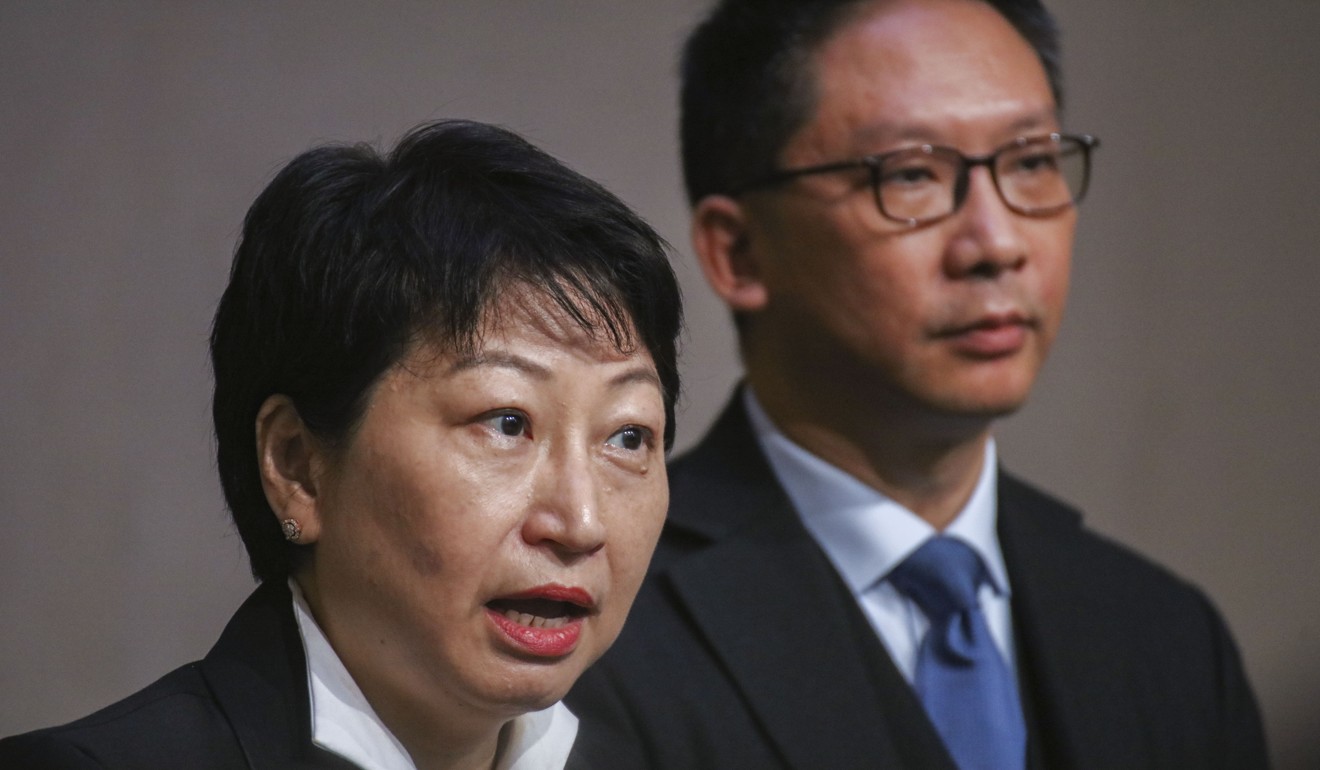 "In other words, I would have pleaded with Rimsky Yuen to stay on for a few more months."
Lam, whose comments came in a radio interview broadcast on Saturday, again defended Cheng, saying the arbitration legal eagle had sacrificed a lot to enter the "hot kitchen" of Hong Kong politics.
On the day she took the helm, Cheng was found to have
10 illegal extensions
– including a basement and a rooftop glass house – at her three-storey Tuen Mun home. She later revealed there were illegal structures at two other properties.
She dismissed calls to resign while the opposition's appetite to continue hounding her seems to be dwindling, though the latest survey showed Cheng has the lowest popularity ratings of any justice secretary in 17 years.
Lam also told Commercial Radio she had worked hard on improving relations with the legislature, revealing she had intermittent contact with a few opposition lawmakers through WhatsApp messages, though they did not wish the communications to go public.
She also touched on housing policies, saying the details of the Starter Homes Scheme would be announced very soon, including target buyers, pricing and arrangements for reselling the flats.
In her
maiden policy address
last year, Lam said buyers who met certain criteria – for example, a family of two or more making no more than HK$68,000 (US$8,720) a month – would qualify to buy privately built flats backed by the government's assurance that prices would be affordable.
In the interview, Lam said income and asset limits would be relaxed, following adjustments allowing the flats to be rolled out next month under the Housing Authority's Home Ownership Scheme.
Regarding the Green Form Subsidised Home Ownership Scheme – through which government-built flats are sold to public housing tenants at knockdown prices – Lam said it was up to the authority to decide the number of flats and sites to be rolled out.
This article appeared in the South China Morning Post print edition as: Lam wishes she had asked Yuen to stay on longer