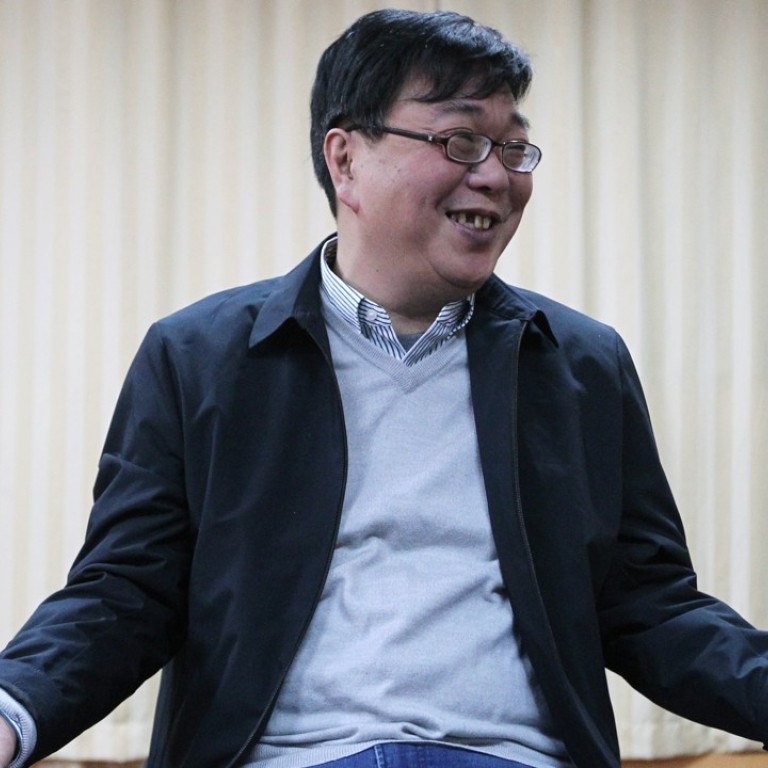 37 EU politicians demand Beijing 'unconditionally' release detained Hong Kong bookseller Gui Minhai
In a strongly-worded letter to President Xi Jinping, they condemn Gui's arrest and say that while they value close ties with China, it will not be at the expense of their citizens' safety
Thirty-seven members of the European Parliament on Thursday demanded President Xi Jinping "immediately and unconditionally" release detained Hong Kong bookseller Gui Minhai, insisting that while they valued closer ties with China, they would not sacrifice their citizens' safety.
"[The members] are writing to express our strong condemnation of the arrest and continued detention of Swedish citizen Gui Minhai, and to urge you to immediately and unconditionally release him," a letter released on Friday morning, Hong Kong time, said.
"Pending his release, we urge you to ensure he is protected from torture and other ill-treatment, allowed access to diplomatic staff, his family and lawyers of his choice, and to adequate medical care."
Earlier this month, China's Ministry of Public Security confirmed it had detained Gui. It arranged for him to meet several mainland, Taiwanese and Hong Kong media, including the South China Morning Post, at a detention facility in Ningbo, Zhejiang province.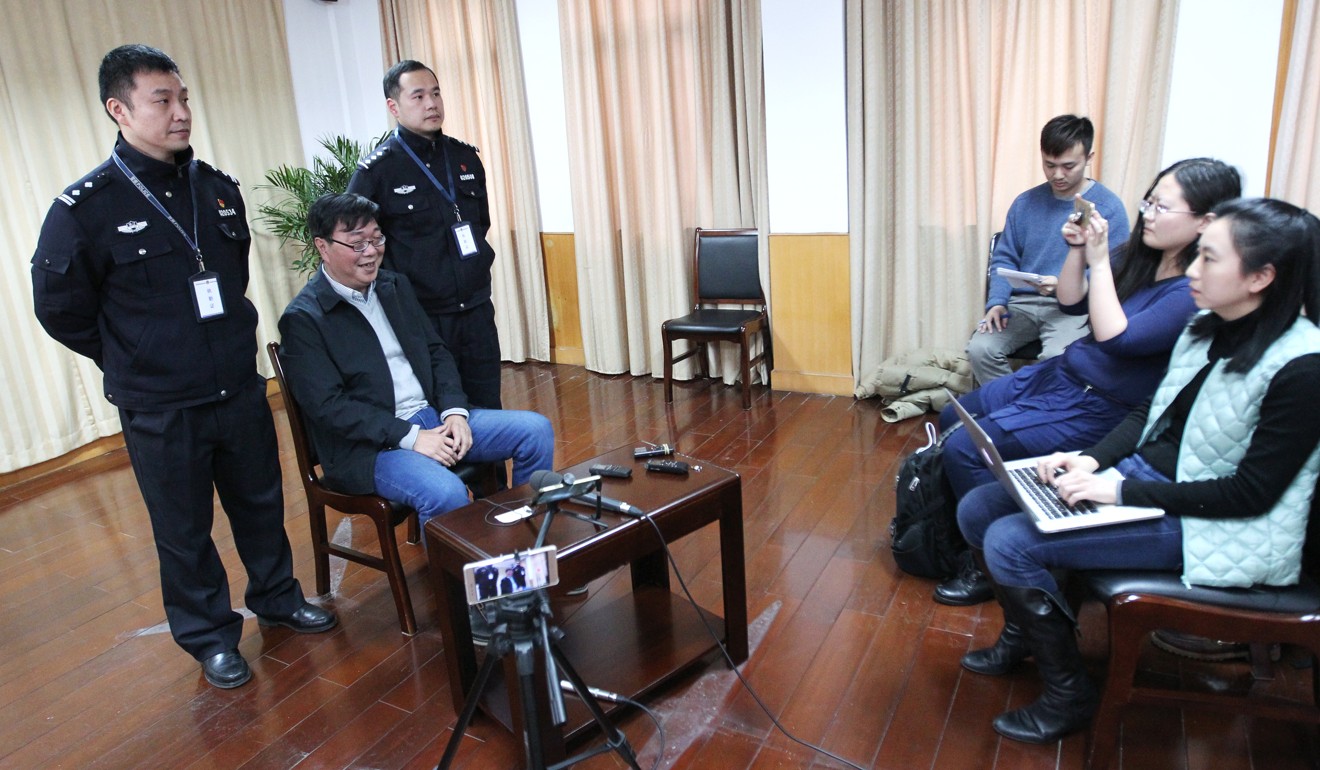 In the 20-minute interview, Gui said he had requested the meeting because he wanted to tell the public the "truth" after the Swedish government had "sensationalised" events.
Gui was among five Hong Kong booksellers who went missing in 2015 and later turned up on the mainland at different times, claiming they had gone there voluntarily. Gui was serving time for a drink-driving offence until last October, but little else was known of his movements except that he was living in Ningbo.
Last month, reports emerged of his dramatic arrest by 10 plain-clothes policemen on a train from Shanghai to Beijing, accompanied by two Swedish diplomats. The Swedish government said it was providing consular assistance to Gui as he needed medical help, and denounced his detention as a "brutal" act.
China's public security officials later said Gui was carrying documents containing state secrets and was detained on suspicion that he had leaked secrets abroad.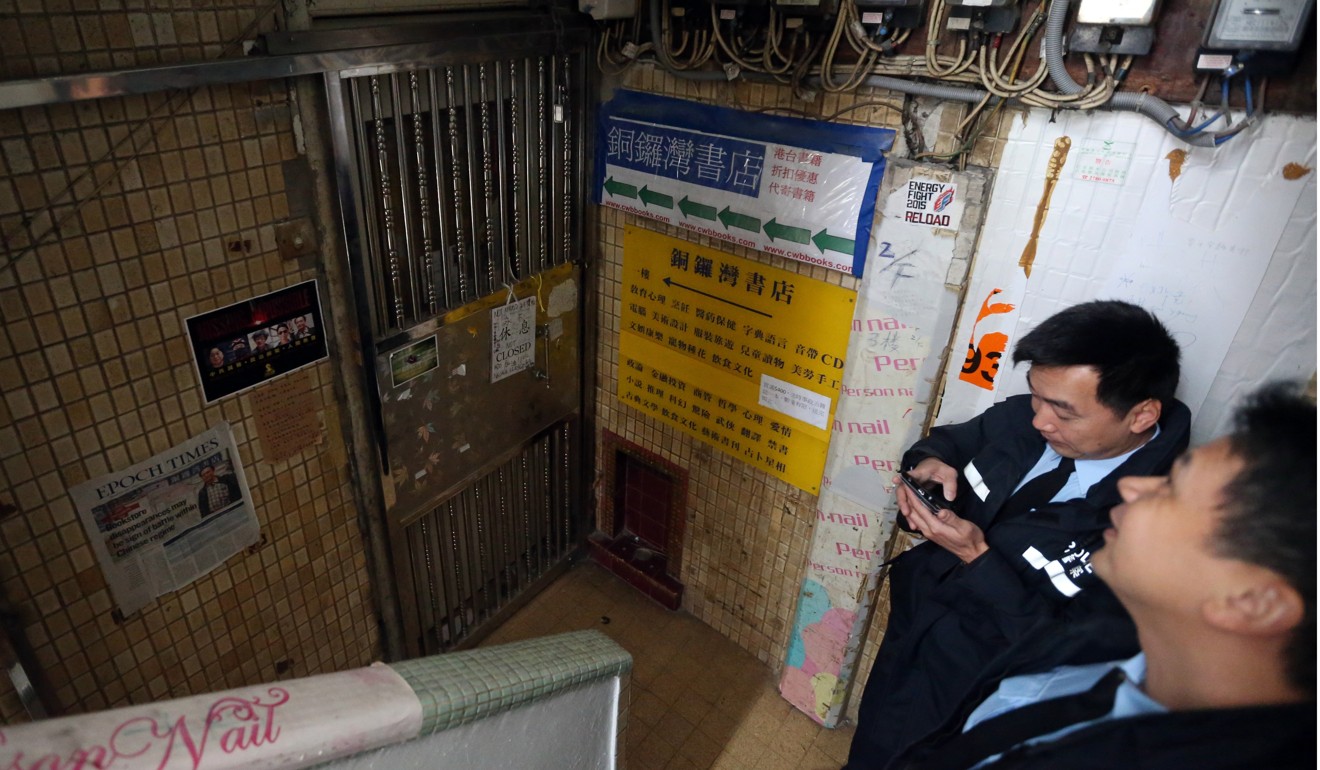 In their statement, the EU politicians said Gui was not the first European citizen to be "wrongfully detained" in China, but they aspired to make him the last one.
They cited the cases of others such as Swedish citizen and human rights activist Peter Dahlin, who was earlier paraded on state television admitting he had violated Chinese law.
Dahlin later said he was made to read from a script and that authorities tried to deprive him of sleep by keeping fluorescent lights on in his cell at night.
"These cases are part of a disturbing pattern of repression, the main victims of which are Chinese human rights defenders, activists and lawyers, targeted for their peaceful human rights activities both inside and outside China's borders," the statement said.
Watch: 'Sweden used me as a pawn against China'
"While the European Parliament supports the goal of collaborative, respective relations with China, we will not allow that to come at the cost of our citizens' safety. Your government's releasing Gui Minhai immediately and unconditionally, and allowing him to leave China, is a critical test of that commitment."
When reporters quizzed him at the Ningbo interview, Gui declined to say what the "state secrets" were.
He tried to end the meeting when the Post asked him why he had been suddenly detained. He appeared uncomfortable when certain questions were asked, but smiled.
His latest arrest came after China's foreign ministry said he had been released last October.
Hong Kong-based human rights activist Lee Cheuk-yan urged Beijing to consider its reputation on the global stage as it handled the matter, especially since it was trying to promote its soft power through development projects such as the Belt and Road Initiative.
"How Xi Jinping handled the matter has totally ruined his international image, making the country an oppressive and cruel one," Lee said.
This article appeared in the South China Morning Post print edition as: Euro MPs demand bookseller's release