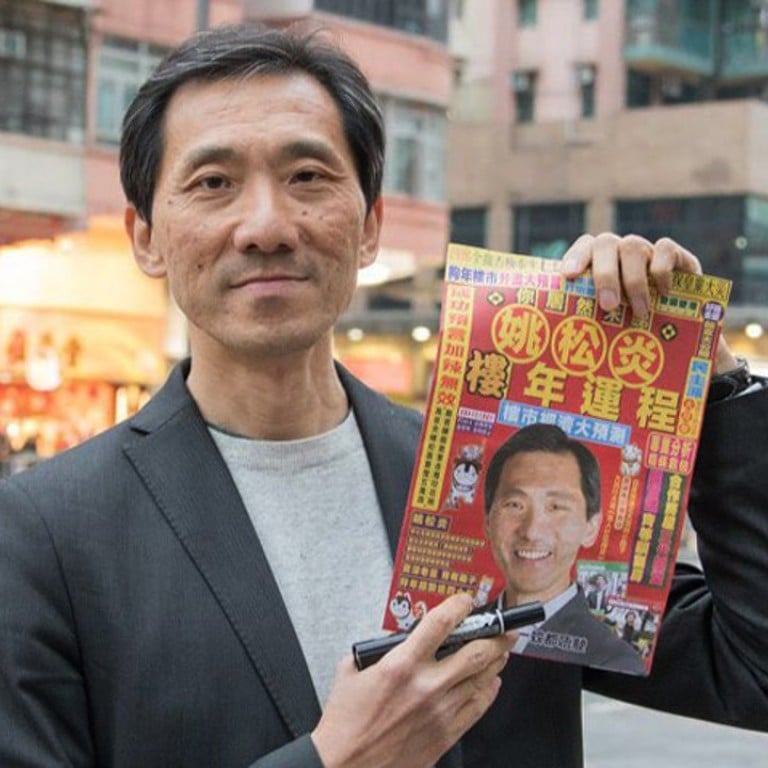 Creative posters and big names part of campaign for Kowloon West hopefuls in Hong Kong by-election
In the first of a three-part series on the coming by-election, the Post looks at the efforts of Edward Yiu and Vincent Cheng as they square off, with third candidate Jonathan Tsoi still confident of his chances
From creative poster designs to videos with former officials, Hong Kong ex-legislator
Edward Yiu Chung-yim
and pro-Beijing candidate Vincent Cheng Wing-shun have spared no effort in trying to win the support of some 490,000 voters in Kowloon West for the Legislative Council by-election on March 11.
Analysts said Yiu, 53, enjoyed the advantage as his camp, the pan-democrats, together with localists, won 57 per cent of votes in the constituency in the 2016 polls, compared with 37 per cent for the pro-establishment bloc.
Independent candidate Jonathan Tsoi Tung-chau, 33, a physiotherapist, is also running in Kowloon West.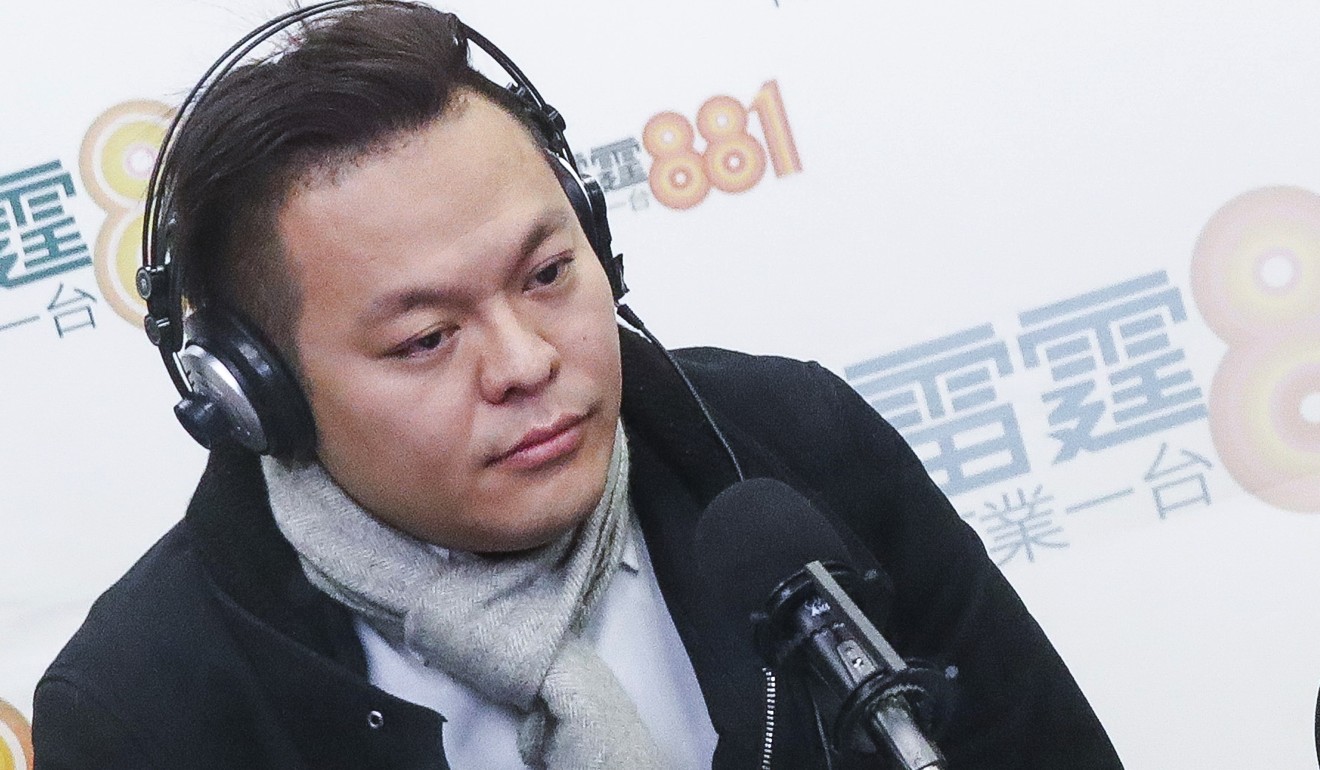 Cheng, who has been a district councillor in Sham Shui Po since 2007, said he remained confident about his campaign. He said he believed that some voters could switch sides to support him in the hope that he would bring attention in the legislature to livelihood issues.
"My platform focuses on housing, education and social welfare ... If some people are tired of the opposition camp's antics, I hope they would support me," Cheng said. He is from pro-establishment party Democratic Alliance for the Betterment and Progress of Hong Kong.
Yiu countered that it was wrong of Cheng to accuse the pan-democrats of ignoring livelihood issues.
"We have been addressing such issues by scrutinising the government's funding requests and proposals," he said.
Tsoi, the third hopeful in the Kowloon West race, was also upbeat about his chances. "I've served the community through physiotherapy and voluntary work since 2006 ... I am confident of winning," he said.
Among voters in the Kowloon West constituency, 37 per cent are in the Sham Shui Po district, the poorest of the three districts in the constituency, and one of the poorest communities in Hong Kong.
The other two districts, Yau Tsim Mong and Kowloon City, are made up of households with a wide range of income levels. They include some of Hong Kong's richest families living in the luxury apartments on Austin Road West and in Tsim Sha Tsui, as well as lower-income households living in subdivided units in To Kwa Wan.
The three candidates are contesting for a seat vacated by localist lawmaker-elect Yau Wai-ching, who was among six opposition lawmakers ousted by the court for
improper Legco oaths
in 2016.
The by-election will fill the seats vacated by four of the six – Yiu, Nathan Law Kwun-chung, Sixtus Baggio Leung Chung-hang and Yau Wai-ching. The remaining two, Lau Siu-lai and "Long Hair" Leung Kwok-hung, are appealing their cases, and no date has yet been set for by-elections to fill their seats.
Yiu was elected in the architectural, surveying, planning and landscape functional constituency.
Since kicking off his election campaign, Yiu's team has posted several eye-catching Facebook posts. One of them was a picture featuring him reading a book in a small room, with the post calling for supporters to raise HK$1 million (US$127,800) to support his cause.
The online poster appeared to be a parody of the popular smartphone game Travel Frog, also known as
Tabi Kaeru
, which requires players to equip their virtual amphibian for its travels around Japan.
Another poster designed by Yiu's team seemed to draw reference from the covers of feng shui books, which were published by different masters before Lunar New Year to predict people's fortunes in the coming year.
The covers of such books included brief advice on how to avoid bad luck, but on Yiu's version, these were replaced by election slogans such as "I support Yiu Chung-yim on March 11" and "The pro-democracy camp's comeback".
Yiu said he was involved in the designs as he wanted to show support for the city's creative industry.
"I believe that politics, art and design can be blended to create videos and music ... and election publicity does not have to be boring," he said.
On the other side of the political divide, Cheng's team also tried to impress supporters by posting videos of him discussing various issues with ex-ministers, such as former health chief Dr Ko Wing-man and former constitutional and mainland affairs secretary Raymond Tam Chi-yuen.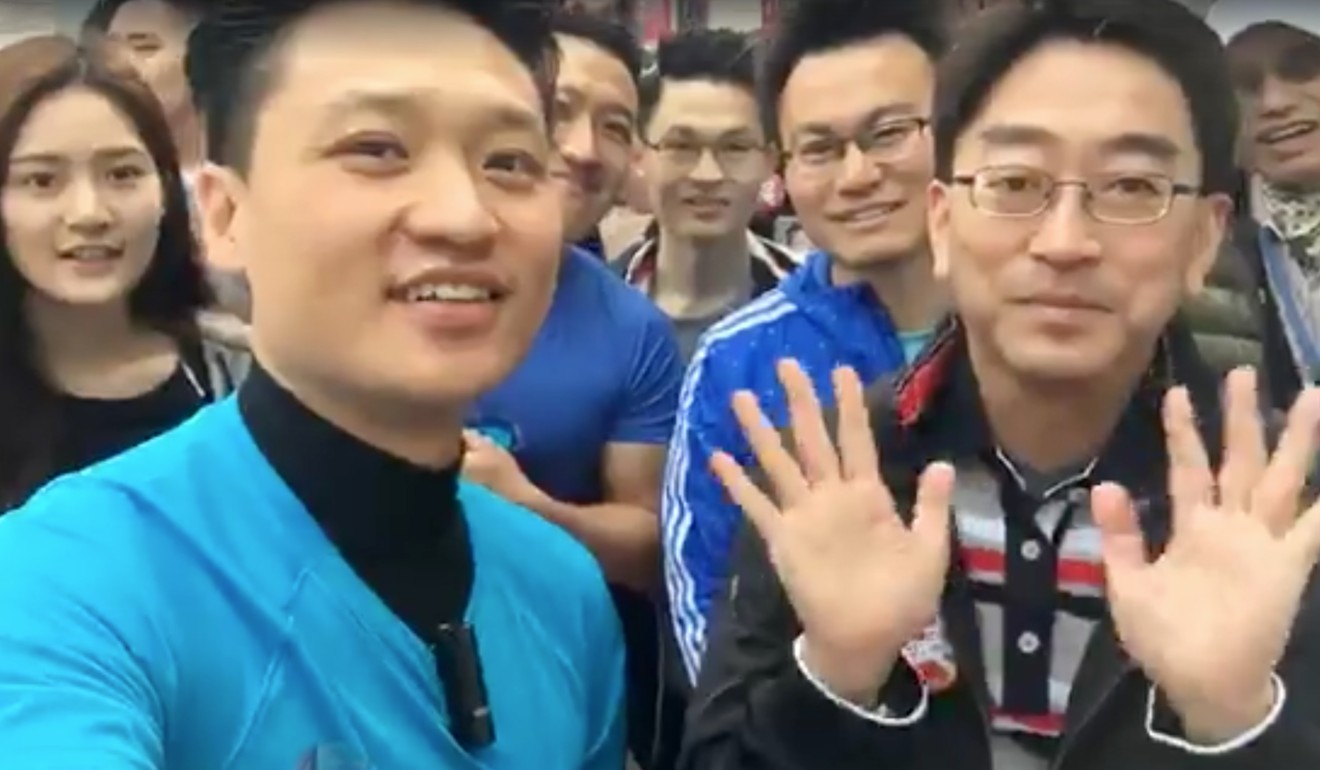 Cheng said the officials were only part of his video series, which also featured legislators.
"The [former] officials are more eye-catching, but I've found people from different sectors to engage me in discussing my platform from different dimensions," he said.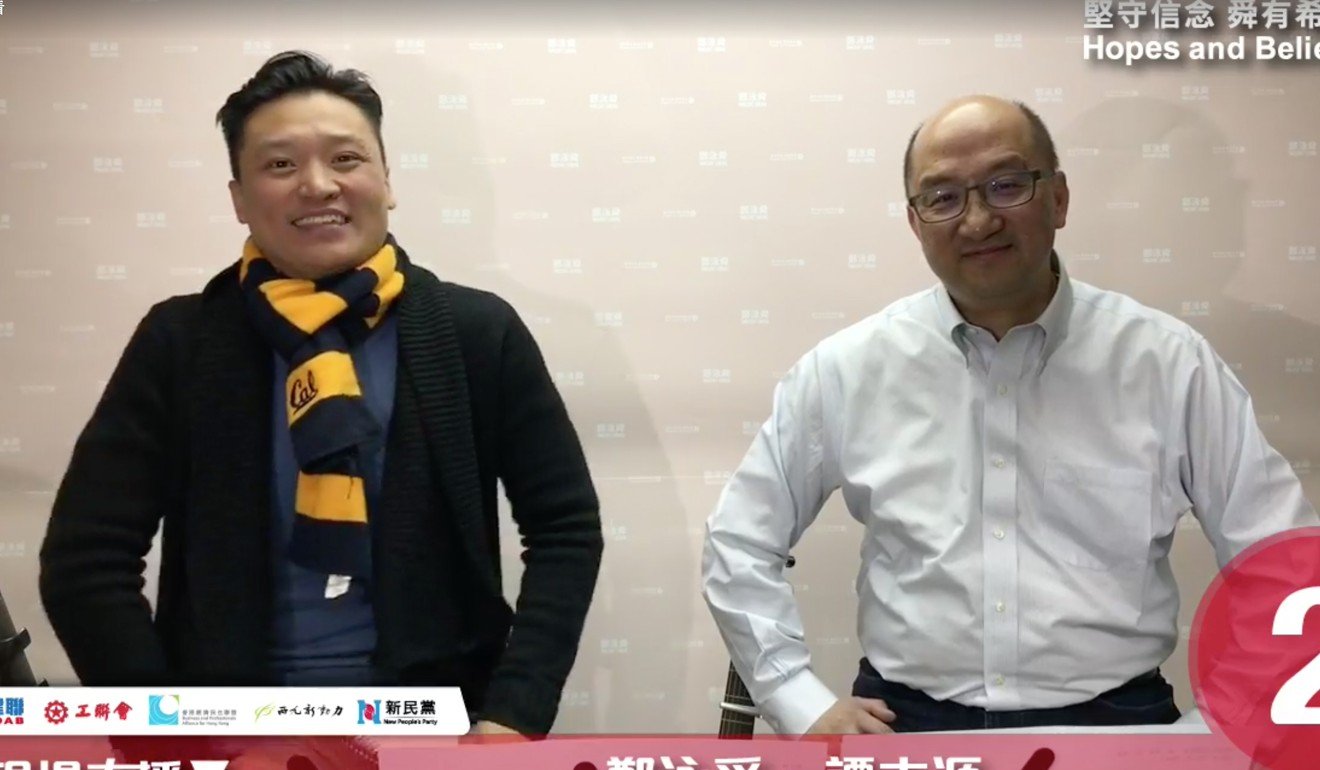 There are 70 lawmakers in the Legco, half of whom were elected in geographical constituencies, and the other half in functional constituencies, which represent nearly 30 different trades or professions.
Under the split voting rule, motions tabled by lawmakers require majority support from both the geographical and functional groups to pass.
The pan-democrats previously had the edge in the geographical constituency, while the pro-establishment bloc was stronger in the functional constituency. Both sides could veto each other's motions, such as bids to amend the Legco house rules or amendments to government bills.
But with the disqualification of the six lawmakers, the pan-democrats are now left with 14 seats in the geographical group, while the pro-establishment camp has 16. If the pan-democrats can win at least two out of three geographical seats in the by-election, they can reclaim their veto power.
Government motions and bills only require a simple majority to be approved in the Legco.
This article appeared in the South China Morning Post print edition as: how to win votes with creativity