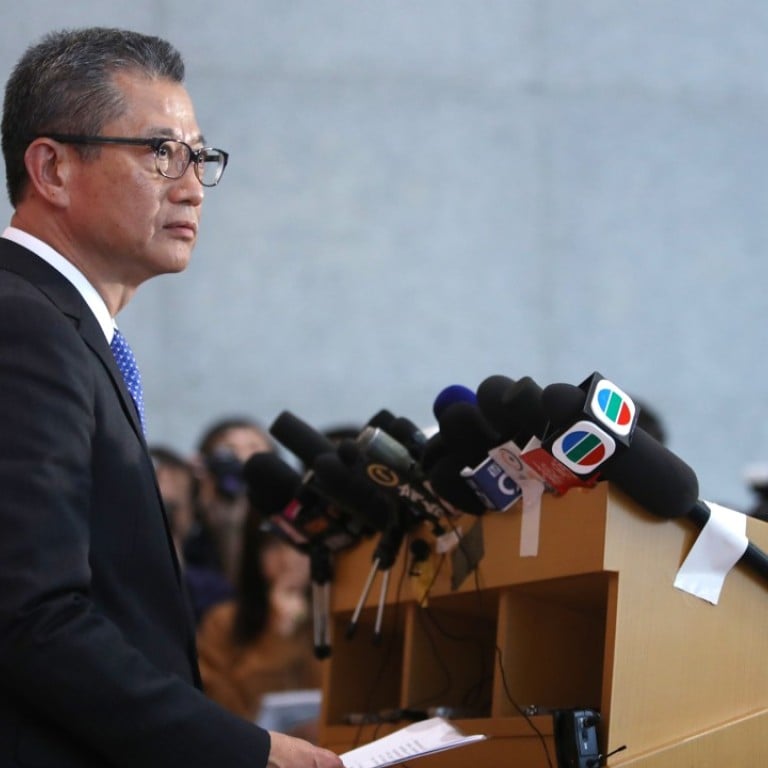 2.8 million Hongkongers to get cash handout of up to HK$4,000 each, in 'targeted' scheme to share massive budget surplus
The handouts will cost the government HK$11 billion, as it bows to intense public and political pressure to share the city's HK$138 billion surplus with more residents
Over one-third of Hongkongers, or 2.8 million people who did not benefit from the budget
announced last month,
will get a cash handout of up to HK$4,000 (US$510) each from the government, Financial Secretary Paul Chan Mo-po said on Friday.
Chan's announcement confirmed reports – including
one by the
Post
– that the government would share the city's HK$138 billion surplus more broadly.
While it faced intense political and public pressure to do more for the needy, the government's decision to fork out an extra HK$11 billion in handouts was not a U-turn, Chief Executive
Carrie Lam Cheng Yuet-ngor
insisted.
"First of all, I wouldn't say that we are bowing to pressure, and secondly, we have not said we would not do something which we describe as a 'share and care' programme," she said.
Chan said he had heard the community "loud and clear".
"I think as government officials we need to have the capacity to step back and reflect the various views expressed and see how we may be able to better serve our people," he explained. "So this scheme ... is an effort to try to respond to the needs of the community in a proactive manner."
The money will be given to Hong Kong residents aged 18 years or above (as of December 31 this year) who do not own property, do not receive any government allowances, and will not pay income tax for the financial year ending next week.
Those who meet the first two criteria, but still pay income tax and are eligible for the tax breaks announced in the budget, can claim the difference between HK$4,000 and the concessionary amount.
Chan also offered help to the "small number of people" who pay no tax but live in properties they own. If they receive less than HK$4,000 in rates waivers under the budget, they will get the ­difference between the amount waived and the cash handout.
While pro-establishment lawmakers cheered the giveaway, their opposition counterparts questioned the amount that was settled upon.
Democratic Party chairman Wu Chi-wai said there was still a gap between the sweeteners for the better-off and those left out of the budget.
When Chan was asked how the government had arrived at the amount, he described it as a "balanced figure".
"Over the past few weeks, you have heard suggestions from different political parties on different amounts. On balance, we do think the current proposed amount of HK$4,000 is the right amount."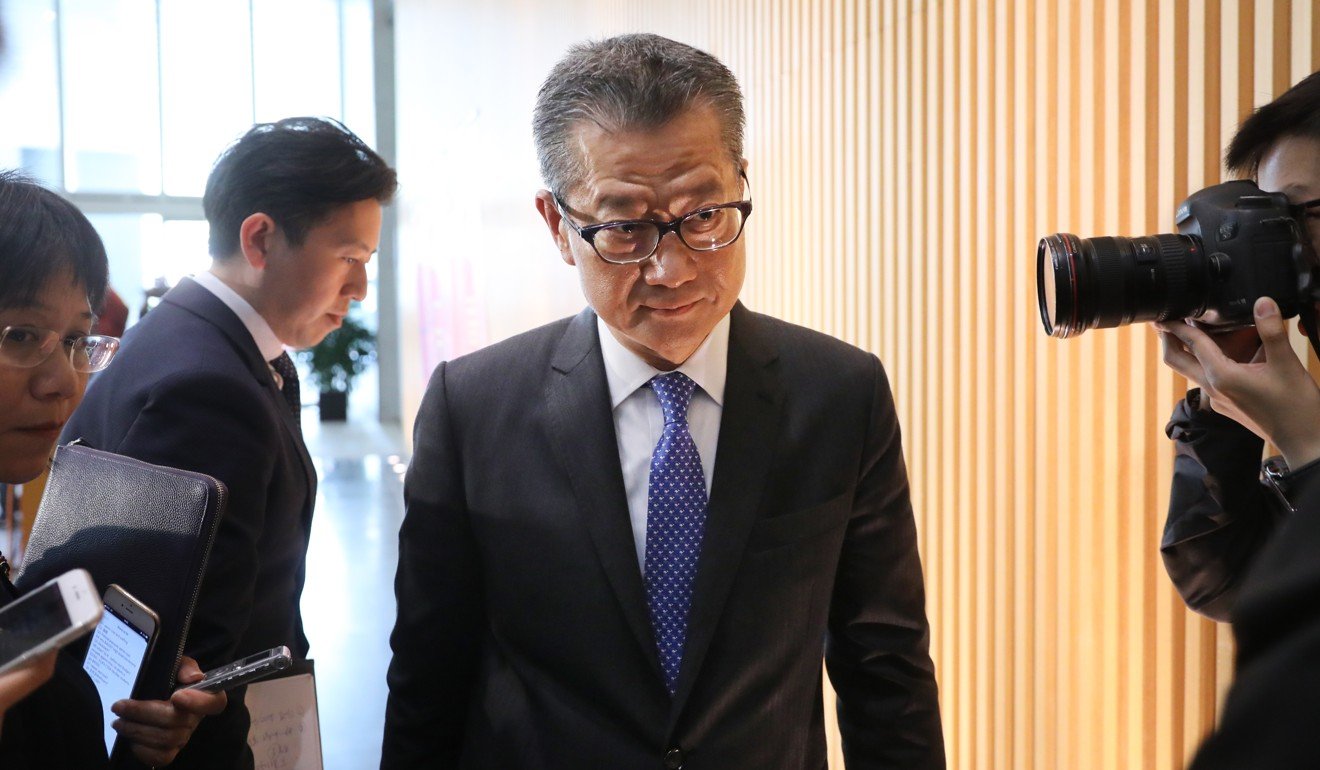 Chan in his financial blueprint on February 28 – the first by Lam's government – dished out a combination of salary and profits tax rebates and increased old age and disability allowances for at least two million Hongkongers.
But critics pointed out that the main beneficiaries of the HK$50 billion spending package were the middle class, not those who neither paid taxes nor received allowances.
When lawmakers across the political spectrum piled pressure on the government to dole out a universal cash handout – suggesting they might veto the budget in the
Legislative Council
if it did not do so – Chan maintained that distributing cash to all was not part of this administration's fiscal strategy.
Instead, the finance chief asked the Community Care Fund, a public-private trust fund, to help "N-nothing" households – defined as those who do not receive subsidised housing or welfare assistance but do not earn enough to buy a home or benefit from tax breaks – and potentially expand the definition of them to cover more people.
Several lawmakers objected, pointing out that the fund was meant to help the poor and those not receiving sufficient welfare.
On Friday, Chan said: "We [will] not use money from the Community Care Fund, we will be using government money."
To keep things "neat and tidy", he continued, a government department would administer the funds. This would require more staff to be hired, he said later when answering questions from the media.
In another response, Chan insisted this was not an about-face on his part.
"I have said before, this term of government will not give out cash handouts on an across-the-board basis.
"The scheme I just outlined is a targeted scheme, trying to seek to cover more people who may not be able to benefit directly from the various measures in the original budget."
The government would amend its budget bill before submitting it to Legco for approval, he said.
Welfare minister Law Chi-kwong said there was no "set timetable" to distribute the money, but hoped that those eligible would get their cash before next year's budget announcement.
Additional reporting by Sum Lok-kei