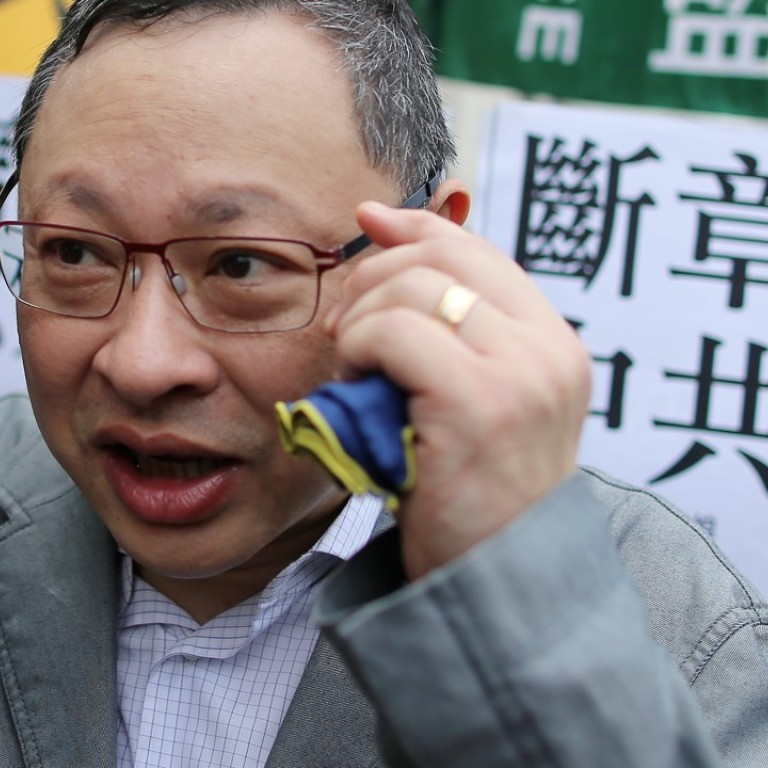 Why Beijing came down so hard on pro-democracy academic Benny Tai over Hong Kong independence comments
Furious reaction to mere suggestion of city's breakaway sparks concerns over free speech in the city as calls for – and fear of – national security laws resurface
As Hongkongers savoured the final hours of the four-day Easter break earlier this month, legal scholar Benny Tai Yiu-ting was busy calling off his social plans and checking that no surveillance devices had been put on his car or mobile phone.
On Good Friday, the government had issued an unusually harsh condemnation of the University of Hong Kong associate professor, for 
suggesting at a seminar in Taiwan that
"Hong Kong could consider becoming an independent state".
A 
volley of attacks
followed. First, there were fiery rebukes by the State Council's Hong Kong and Macau Affairs Office and Beijing's liaison office in Hong Kong. Next, seething denunciations in Beijing media such as the 
People's Daily
and state news agency Xinhua. In between, almost all of Hong Kong's pro-Beijing lawmakers 
signed a statement criticising Tai
.
A day after a pro-Beijing newspaper tailed and photographed him – despite his precautions against being followed – Tai expressed fears of "a powerful law enforcement agency" monitoring him.
"For the record, if you see me … about to cross the Hong Kong border to mainland China or Macau, please take the time to ask me if I'm leaving voluntarily," he wrote on his public Facebook page.
How Beijing vs Benny Tai unfolded
In person, 53-year-old Tai comes across as earnest and sincere. He has never been linked to the scrappy antics of the city's mostly youthful advocates of independence. He has also stated his opposition to Hong Kong breaking away from China.
At the seminar, organised by the Taiwan Youth Anti-Communist Corps last month – with speakers including Dawa Tsering, director of the Religious Foundation of His Holiness the Dalai Lama, another group antithetical to Beijing – he said: "Following the end of the dictatorship, we need to establish … a democratic society. But this democratic society is not only about a 'one-person-one-vote' election, but also … the right to self-determination enshrined in the International Covenant on Civil and Political Rights.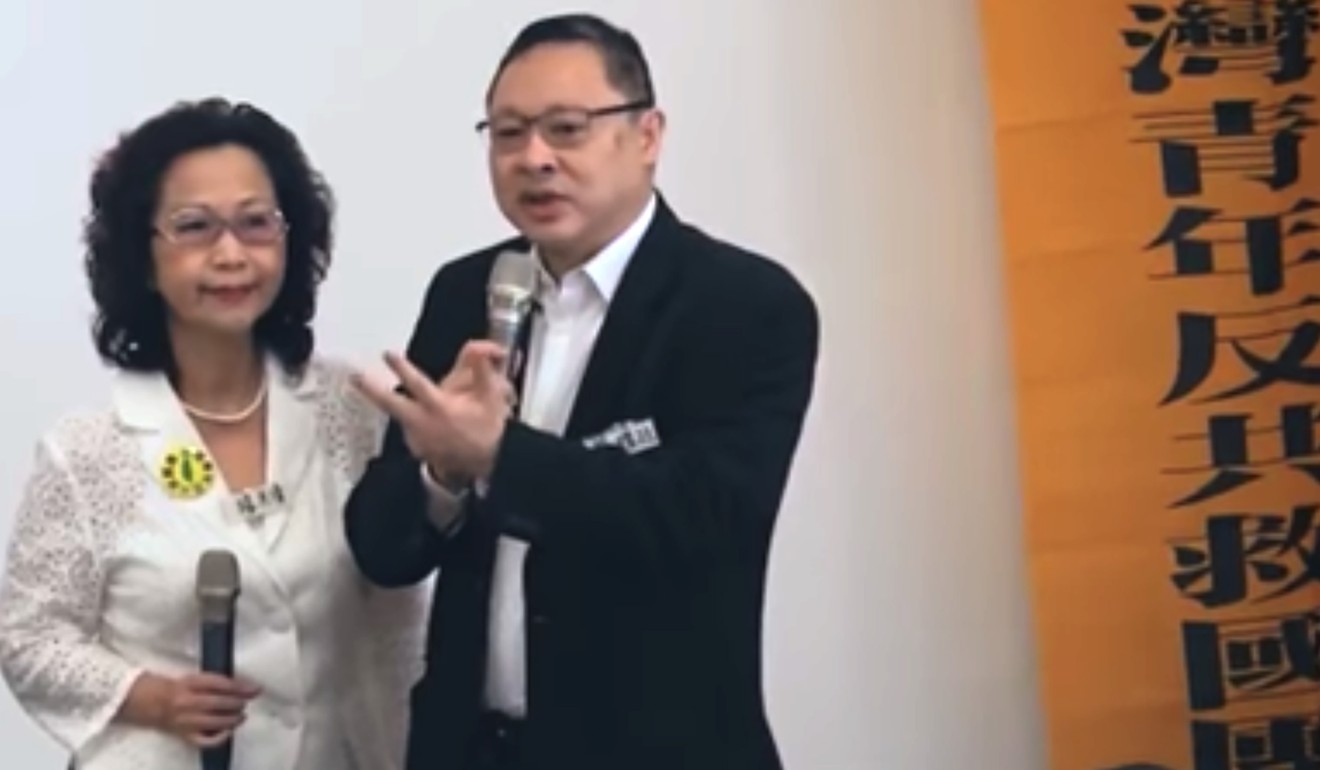 "Different ethnic groups in China … could consider how they could link up with each other. We could consider going independent, being part of a federal system or a confederation system similar to that of the European Union. That is self-determination."
In the raft of reactions that followed, these points were truncated to one line.
The furore had echoes of a political dispute from 2013, when Hong Kong's pro-establishment camp lashed out at three pro-democracy politicians for meeting Shih Ming-teh, a former chairman of Taiwan's Democratic Progressive Party, who was denounced on the mainland as an advocate of Taiwan's independence.
Beijing's reaction was to be expected, said Lau Siu-kai, vice-chairman of semi-official think tank The Chinese Association of Hong Kong and Macau Studies.
"The central government has already pledged to be firm in fighting against separatism as the pro-independence movement in Taiwan heightens," Lau said.
"The seminar in Taiwan came amid strained cross-strait ties and Beijing is always wary of the United States' meddling … not to mention that separatists from different places were at the event."
In Beijing's eyes, Tai is not just an academic but a politician, Lau added, in reference to September 2014 when Tai became a co-leader of an unprecedented 79-day sit-in seeking greater political freedom for the city, known as 
the Occupy movement
.
"It is clear that the central government has taken advantage of this opportunity to launch a large-scale crackdown on any pro-independence forces in Hong Kong … not only against Tai but also the university students who are trying to explore the idea by forming a society on campus in the name of academic research," Lau said, referring to a group set up recently by Chinese University students to discuss the feasibility of Hong Kong independence, among other things.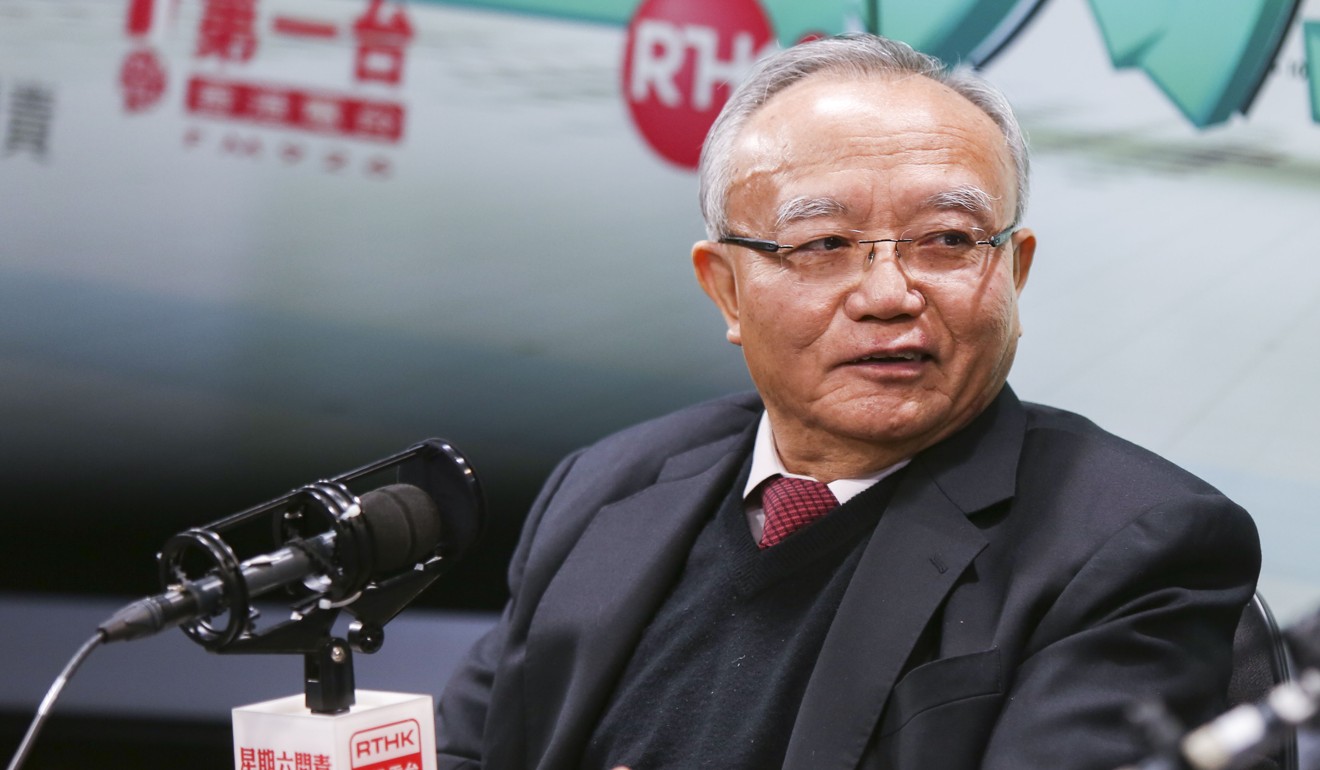 As the saga unfolded, pro-Beijing politicians and groups questioned if Tai would mislead students if he continued to teach at HKU. The law dean there 
said Tai's job was safe for now
.
"The scale of attack against me this time well exceeded that for the Occupy movement," Tai said.
"Back then, what I received were only threatening letters from citizens who disagreed with me … not anything orchestrated by the authorities."
A 'chilling effect' on academic discussions
Since Occupy, Tai has been finding ways to push for democracy. Most recently he mooted a strategy for the pro-democracy camp to win most of the 431 seats at next year's district council elections, potentially giving it more influence on the 1,200-member Election Committee that chooses the chief executive.
But Tai admitted his star had dimmed since Occupy. Several pan-democratic parties poured cold water on the "ThunderGo" tactical voting plan he initiated for the 2016 Legislative Council elections. 
Regardless, pan-democrat and Labour Party stalwart Lee Cheuk-yan said Tai was still a thorn in Beijing's side.
"Scholars tend to have a stronger moral appeal to members of the public as they do not have any personal interest in elections," the veteran trade unionist said, adding the camp was working closely with Tai on the 
"Project Storm" strategy for next year's polls
.
"Beijing has killed two birds with one stone by attacking Tai – it is hitting out at the whole camp as well as scholars, a group that it is wary of."
But Lau maintained that the central government was not targeting all scholars, just Tai in this case.
Beijing would still allow academic discussion on ideas of Hong Kong independence, he said, but only if they were backed up by well-knitted intellectual arguments. "It must not be perceived as any political campaign," he said.
To that, Occupy co-founder Dr Chan Kin-man, a sociologist at Chinese University, responded: "What Tai suggested was merely hypothetical in nature and he didn't even state his preference.
"Some scholars in Canada have argued in academic journals that secession is actually part of one's civil rights over the discussion of Quebec independence. I do not see how I would be free from consequences if I made similar arguments in Hong Kong."
Legal academic Professor Michael Davis, formerly Tai's HKU colleague, pointed out that Tai's comments in Taiwan were "surely not subversive talk, but merely part of a long-debated academic speculation about the consequence of political reform in China, with similar debates ensuing about similar political reform around the world".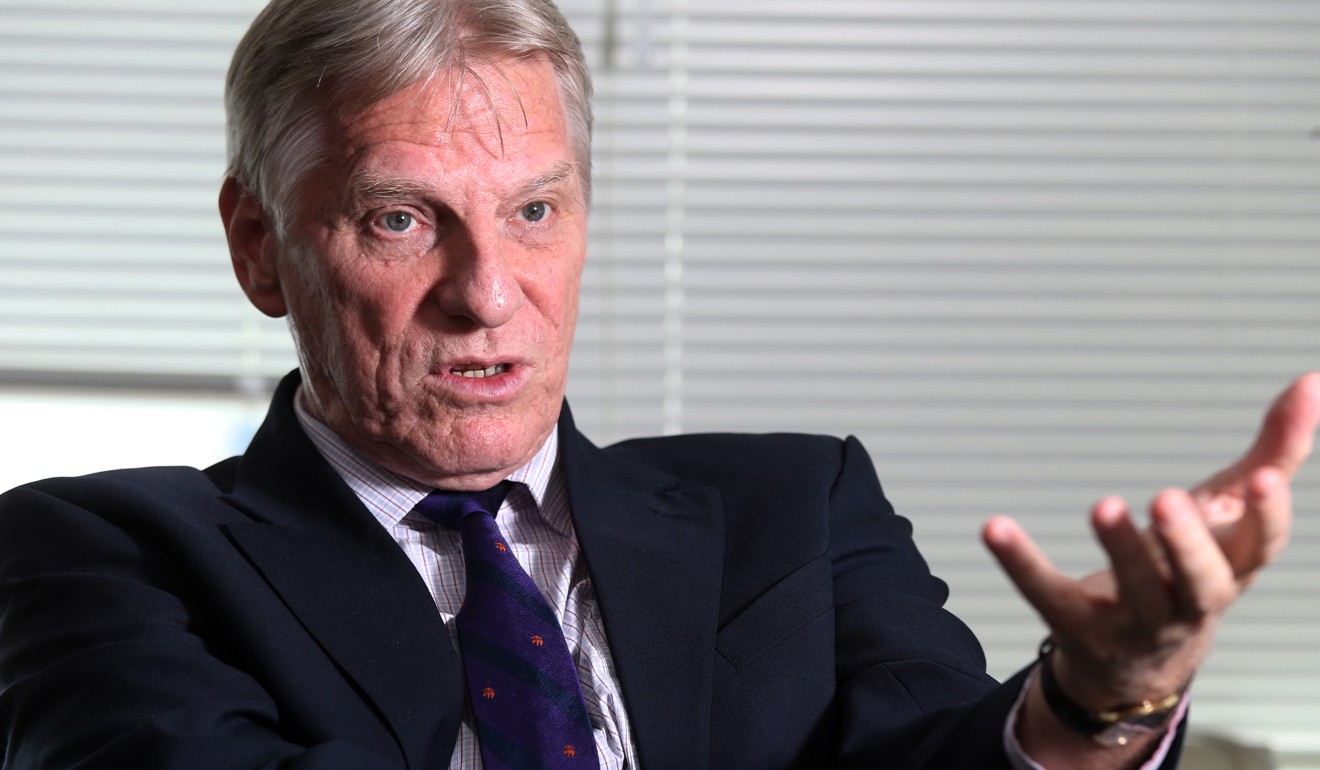 "Such speculation about the road ahead, in this case about the consequence of a reform path, is what academics do," he said.
But the forces of fury that Tai's comments unleashed suggest Beijing, having taken lessons from Occupy to heart, will swoop in to nip dissent in the bud and leave no room for advocacy by academics.
Chan said freedom of expression in universities had taken a retrograde step over the past years, as college chiefs took the stance that "political debates should not be brought to school campus".
Chan said the latest saga would create a chilling effect in universities, making them reluctant to hold seminars that touch on sensitive topics.
Lawmakers will on Friday debate Tai's remarks, with pan-democrats looking to hit out at the government's statement for eroding the city's tradition of free speech, while the pro-establishment bloc wants to further condemn the academic.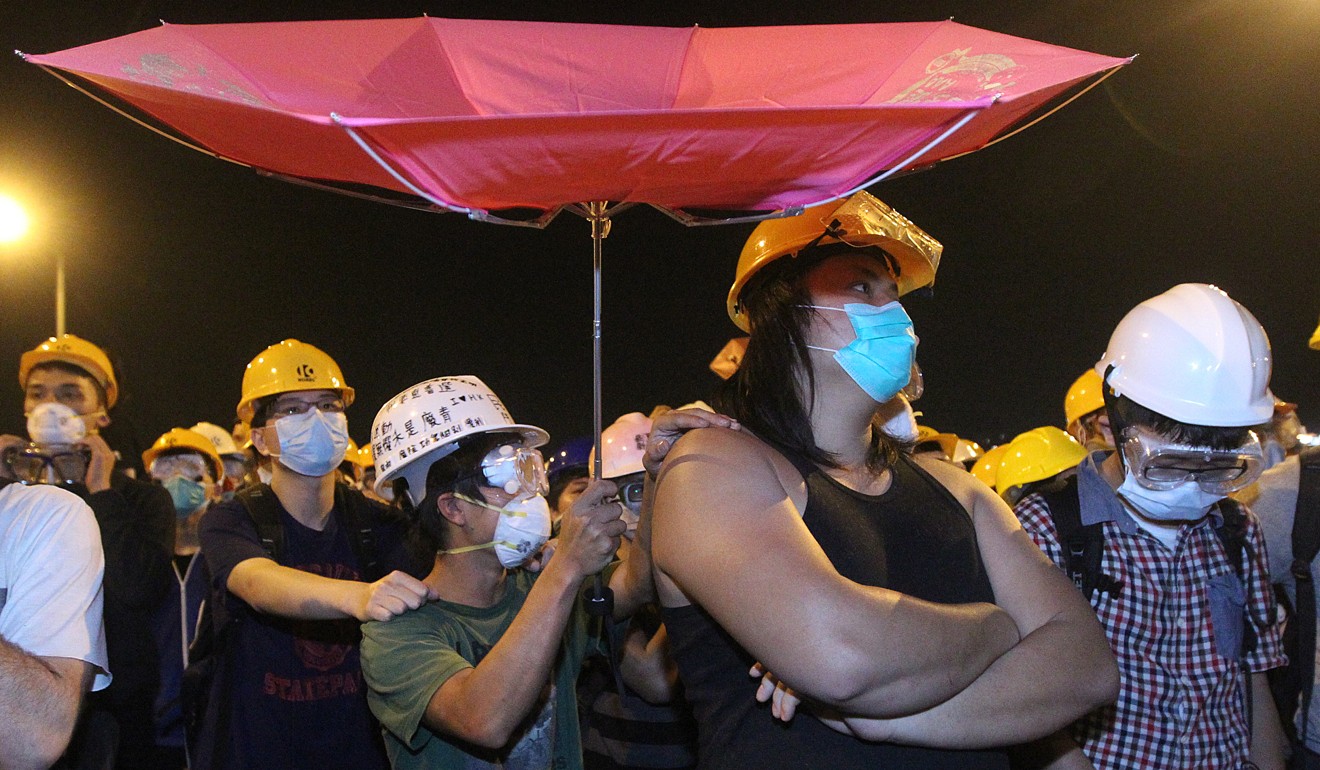 A justification for Article 23?
To Tai, Beijing's forceful reaction was aimed at justifying a tougher national security law in Hong Kong, and to further marginalise him and split the city's pro-democracy force.
Beijing has long signalled its impatience with the city for not keeping with Article 23 of its mini-constitution by enacting a law making any act of treason, secession, sedition or subversion against the central government a criminal offence. 
The Hong Kong government was forced to shelve a watered-down bill aimed at doing just that in 2003, after half a million people took part in a march against it.
In a recent interview with broadcaster TVB, executive councillor Regina Ip Lau Suk-yee, who led that legislative effort as security chief, said the city needed a bill even stronger than the one the government drafted then.
"Back then, no one was calling for secession, no one was calling for a federal system, and no scholar frequently made remarks as such," she said.
"We are not trying to suppress freedom of speech ... This was unrelated to academic freedom, and we are not using this [to prepare for] Article 23 legislation," Lam said.
Indeed, Beijing needs no new devices to keep Hong Kong in line.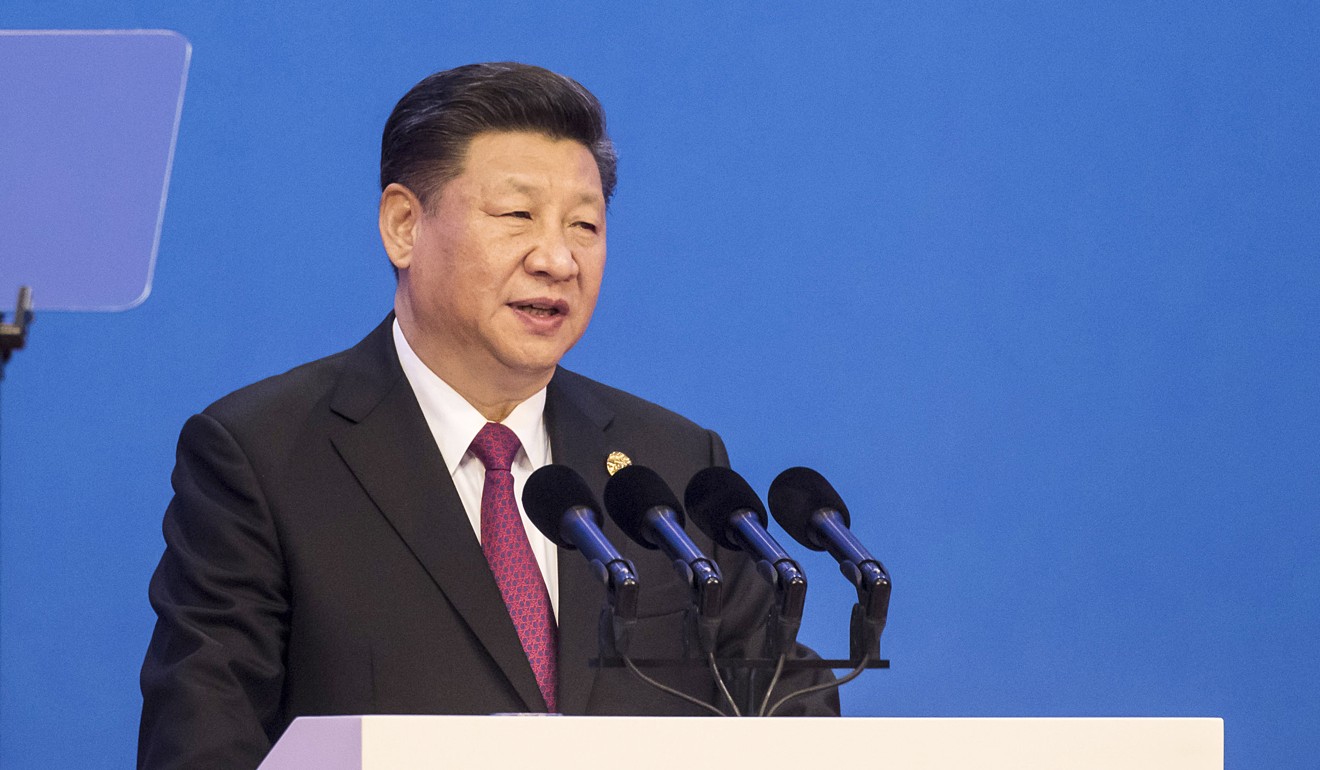 And earlier this year, the city's government controversially 
disqualified young activist Agnes Chow Ting
from running in a Legislative Council by-election on grounds that her party advocated the idea of self-determination for Hong Kong.
Given the status quo, pro-establishment politicians said the actions of pan-democrats, and now Tai, would only serve to irritate the central government and prompt it to tighten its grip.
One of them, who spoke on condition of anonymity, said: "They should change from attack to defence to preserve what Hong Kong still enjoys, such as the freedom of expression."
A veteran pan-democrat, who also did not want to be named, agreed.
"I feel like we have not played wisely enough against Beijing in the past few years, and have ended up conceding more and more to the central government," he said. "The situation is dynamic … if you are indeed wary of the return of Article 23, then do not step on landmines by making such comments in Taiwan."
But to Chan, who with Tai and a third Occupy co-founder will face public nuisance charges later this year, preserving Hong Kong's values of free expression and speech means constantly exercising them. To that end, he has for years included the topic of the collapse of China in his Chinese University course on contemporary Chinese society.
"You would only know whether freedom of expression exists when you practise it," he said. "That is why we should keep talking about things that we believe should be allowed for discussion."