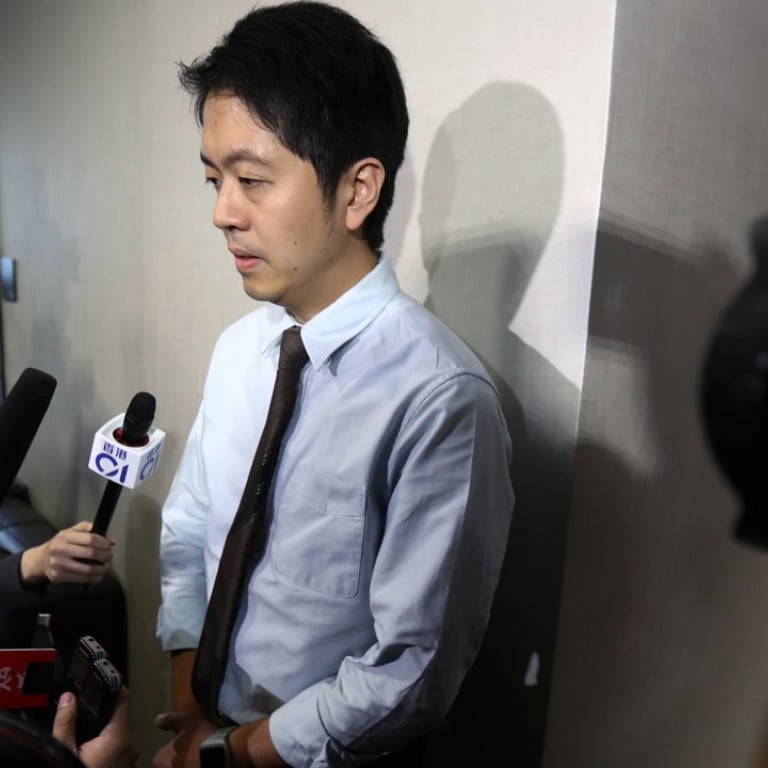 The six potential criminal offences by Hong Kong lawmaker who snatched woman official's phone
Theft and robbery among possible charges, but Legco members and legal experts disagree over likelihood that Ted Hui will face prosecution
By snatching a woman official's phone, Hong Kong opposition lawmaker Ted Hui Chi-fung could have committed up to six criminal offences, ranging from common assault to robbery, and put his fledging political career at risk, according to local legal experts.
On Thursday, the Legislative Council Commission, which handles administrative matters, watched CCTV footage of Hui's Tuesday encounter with a civil servant in which the 36-year-old lawmaker 
grabbed her phone
and ran to the men's toilet to look through its contents before passing the device to another official 10 minutes later. 
According to sources who had seen the footage, Hui saw the official at the lift lobby and approached her to see what she was doing.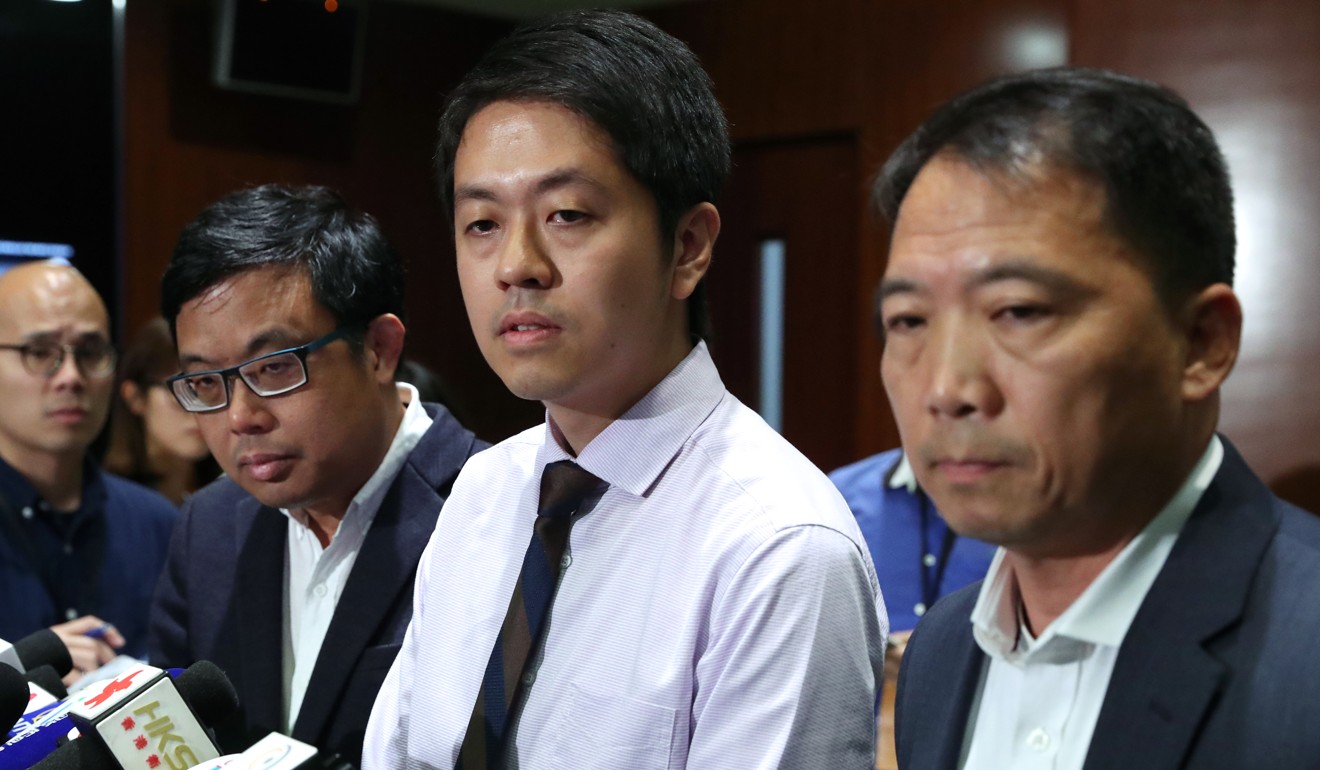 He grabbed a sheet of paper she was holding – a list of lawmakers with their photos – and pointed at her phone. She put the phone behind her back and the two struggled.
After disappearing into a camera blind spot, Hui reappeared with the phone and dashed to the toilet, dropping the sheet of paper on the way. The officer gave chase but could not catch him.
Separate footage showed Democratic Party chairman Wu Chi-wai talking to Mark Fu Chuen-fu, political assistant to the transport minister, when Hui reappeared and walked by.
Wu was seen talking to Hui, who handed the phone to Fu.
Chief Executive 
Carrie Lam Cheng Yuet-ngor
said on Thursday that the civil servant "was in tears and emotionally disturbed" as she reported the incident to her colleagues.
Referring to the footage, Democrat lawmaker Helena Wong Pik-wan said Hui extended his hand behind the official when she refused to give up the phone, adding: "This had offended women."
Former Bar Association chairman Ronny Tong Ka-wah said that if the sources' accounts were accurate, Hui could have committed six offences: theft, robbery, common assault, indecent assault, access to a computer with dishonest intent, and obstructing a public officer lawfully engaged in a public duty.
The maximum penalty for the six offences ranged from a fine of HK$1,000 and six months' imprisonment to life imprisonment.
Of the six, Tong said, it was most likely that Hui could be charged with access to a computer with dishonest intent as "the case involved computer operation". Under local law, phones are regarded as computers.
"Common assault is also possible if the [victim] felt attacked," he added.
Speaking on a radio programme on Thursday, barrister and pro-establishment lawmaker Dr Priscilla Leung Mei-fun said Hui could have breached the Theft Ordinance as well because he took the phone without the official's consent.
"His action could be deemed 'permanently depriving the other of the property', even though he later returned the device," Leung said.
But Tong and University of Hong Kong law lecturer Eric Cheung Tat-ming countered that it could be difficult to prove that Hui intended to deprive the official of her phone "permanently".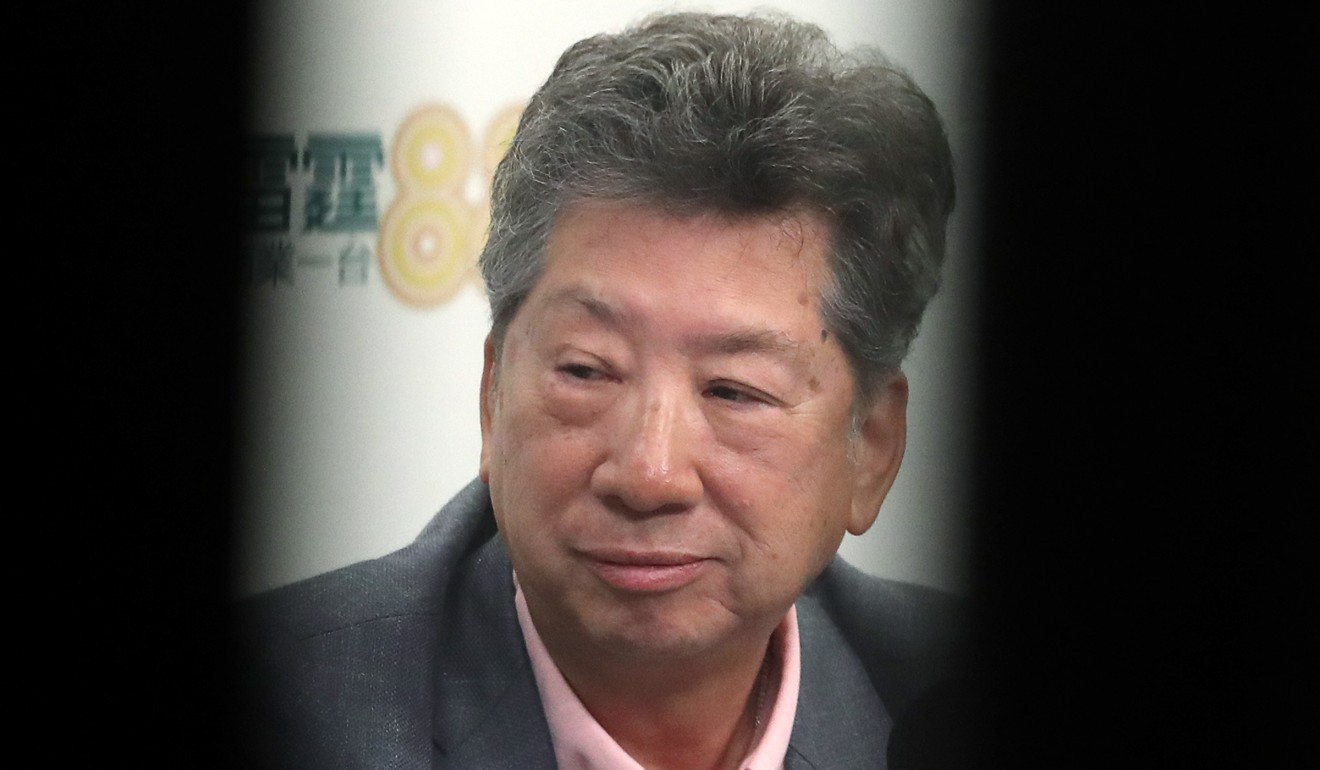 Asked about the possibility of indecent assault, Tong said it would depend on whether the official felt this had taken place.
He noted media reports suggesting that Hui could have "resisted or obstructed" a public officer lawfully engaged in a public duty, but he believed that would be "too far-fetched".
But Cheung argued that apart from dishonest access to a computer, the other five offences were improbable.
"Whether an act was dishonest depends on whether ordinary people would think so, and whether a defendant is aware of an ordinary person's perception," Cheung explained.
Under Article 79(6) of the 
Basic Law
, Hong Kong's mini-constitution, a legislator sentenced to imprisonment for one month or more will be ousted if two-thirds of the members present back such a motion.
Wu on Thursday said his party was unlikely to vote in the event of a censure motion being tabled against Hui, meaning the Democrats would cast neither the yes, no, nor abstain vote, but Wu stopped short of saying whether the Democrats will be present at that meeting.
Lawmakers present at a meeting and not casting any vote is tantamount to casting a no or abstain vote.
There are currently 68 lawmakers in Legco: 42 from the pro-establishment camp and 26 pan-democrats. The breakdown, plus Wu's remarks, indicate at least 21 votes would be needed to vote down such a motion. 
Under the Legco Ordinance, a person is disqualified from being a candidate in local elections for five years if he or she is sentenced to prison for a term exceeding three months.