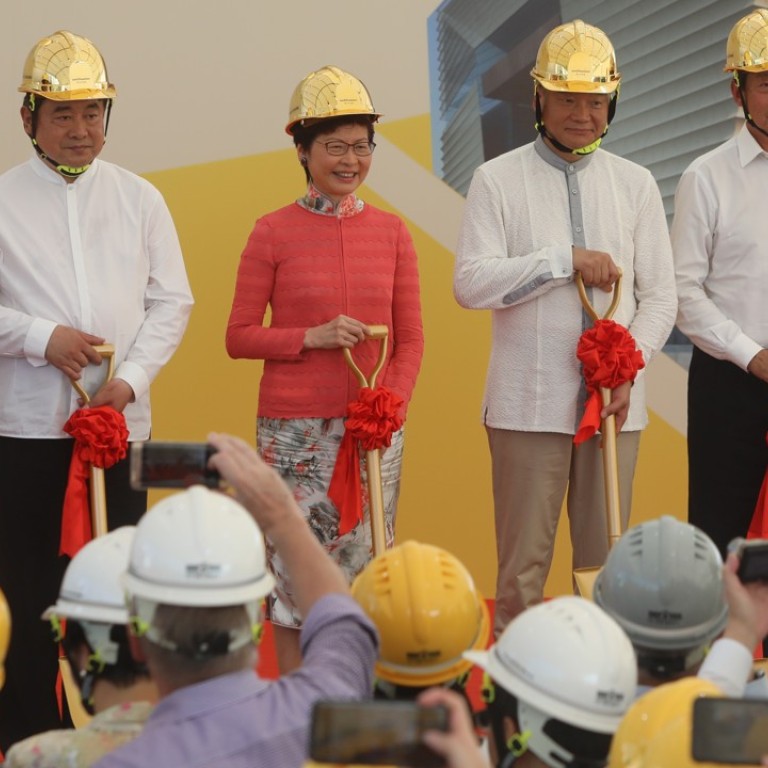 Hong Kong's version of Beijing Palace Museum to open with nod to HK$3.5 billion donation from Jockey Club
Horse-themed exhibition with relics from Chinese capital will depict 'striving spirit' of Jockey Club, Beijing Palace Museum director and chief curator says
Hong Kong's version of Beijing's Palace Museum will open with an exhibition of ancient horse-themed relics borrowed from the capital to depict the "striving ­spirit" of the
Jockey Club
, which ­donated HK$3.5 billion (US$446 million) to the project.
Beijing Palace Museum director and chief curator Shan Jixiang on Monday said the exhibition would be an act of appreciation for the city's largest non-profit organisation, after its support ­getting the controversial museum off the ground.
Speaking at the groundbreaking ceremony, Shan said: "We will send a large number of horse-related antiquities from the ­national museum, from ancient paintings and calligraphy to other artistic objects, to set up a special exhibition to advocate their ­striving spirit."
Built on 10,000 square metres (107,640 sq ft) of prime West Kowloon harbourfront land previously reserved for a performance venue, the Hong Kong Palace Museum is expected to be completed before July 1, 2022.
Officiating at the ceremony, Chief Executive
Carrie Lam Cheng Yuet-ngor
said: "It's often said good things are a long time coming."
Lam said she had been a "driving hand" behind the project, and had persevered through the pressures on her brought by an "environment of politicisation in Hong Kong". She said her work on the museum had been a "practically beneficial task" for the city, and "today is the day when the sun shines again after the storm".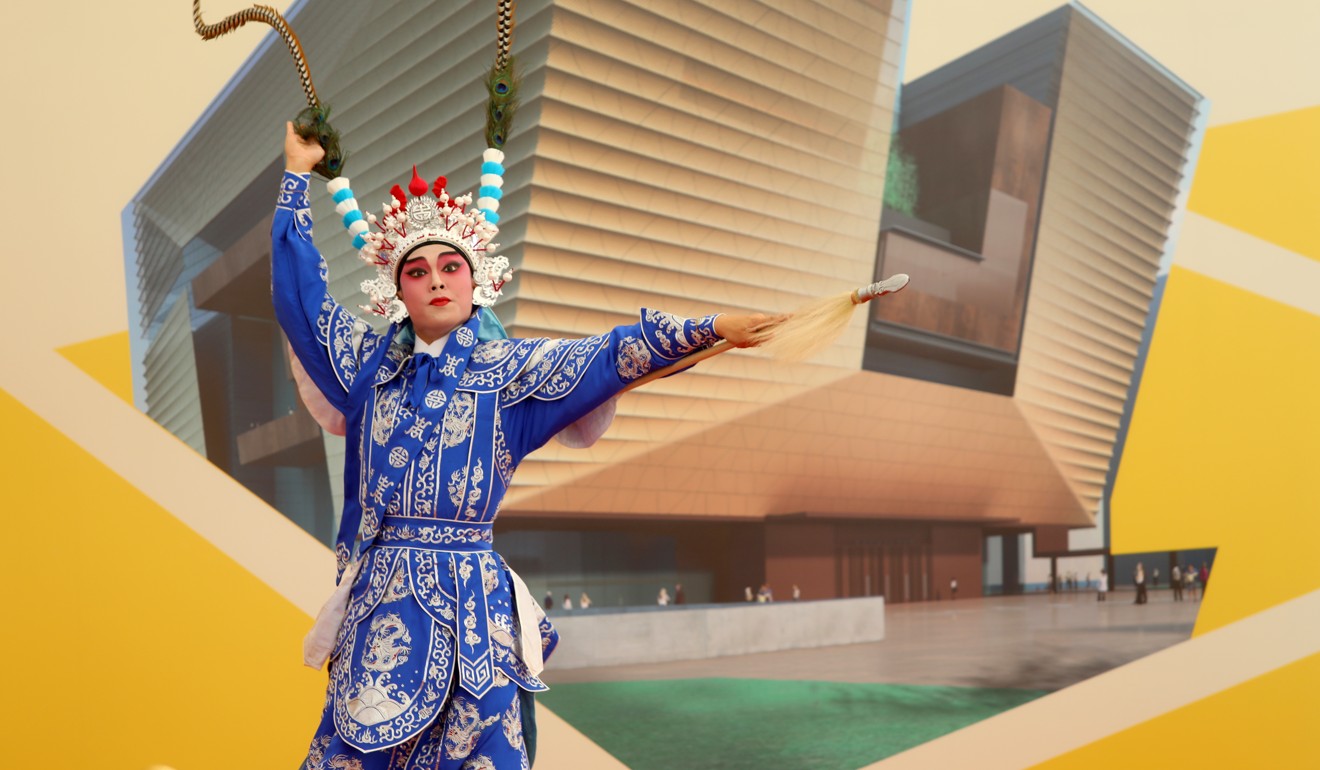 Bernard Chan, Lam's top adviser and chairman of the museum's 14-member board, also said previous controversies surrounding the museum – including the Jockey Club donation – were the result of politicisation ahead of the
2017 chief executive election
, which Lam won.
"We will inform the public of the museum's development ­progress periodically and with absolute transparency," he said.
The museum would not be an offshoot of the national one but, "totally independent with Hong Kong character", Chan said.
Shan said the Beijing museum had been in talks with its city counterpart to bring in more interactive experiences and multimedia technology.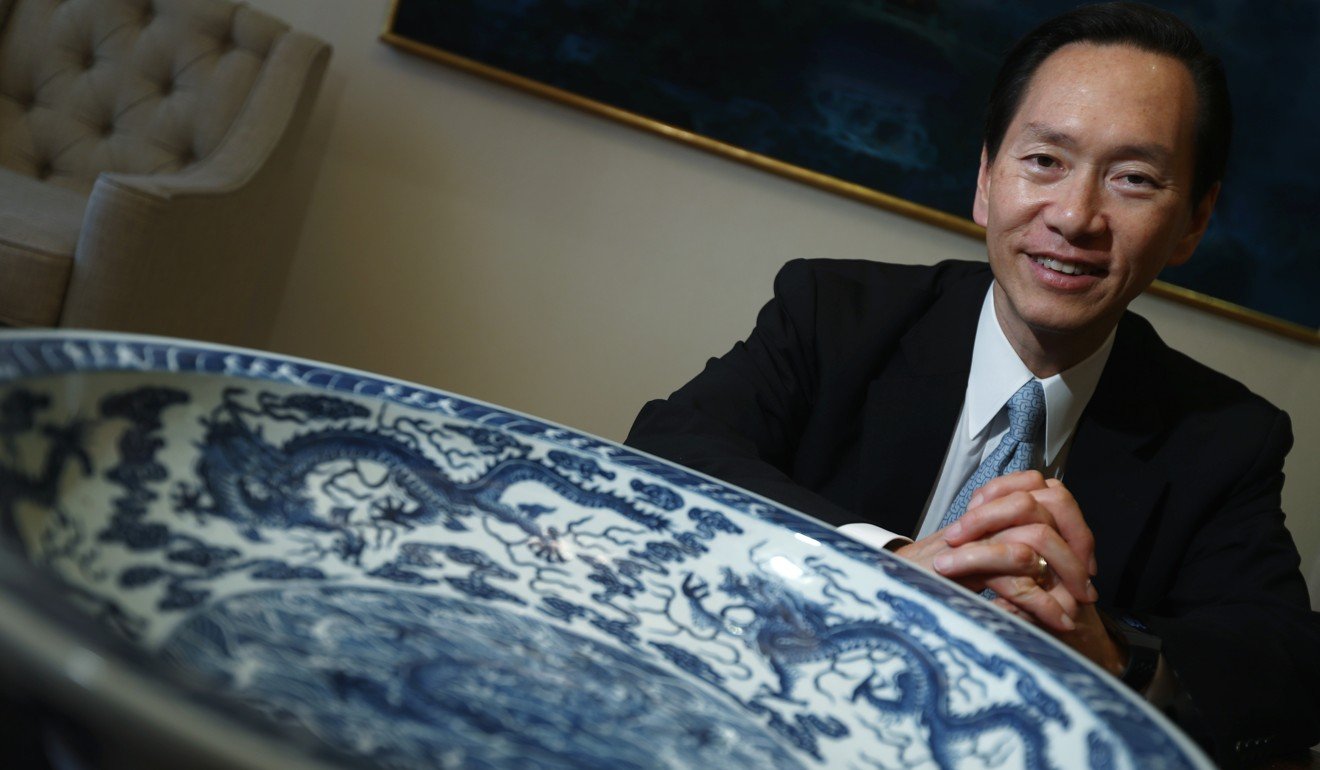 The proposal to build the museum was announced by Lam after a surprise deal with Beijing in 2016, less than a month before the then No 2 official quit her job to take a shot at the leadership post.
Critics questioned the lack of public consultation for the project, as well as its funding model, which helped it circumvent approval by the
Legislative Council
. Doubts about transparency and compliance mounted when Lam later admitted
she had forgone a public bidding process
to hire a local architecture firm run by Rocco Yim Sen-kee to ­design the museum.
Last June the authority for the West Kowloon Cultural District, where the museum will be based, signed an agreement with the Beijing Palace Museum to collaborate on construction. The signing was witnessed by
President Xi ­Jinping
, who was making his first official visit to the city.