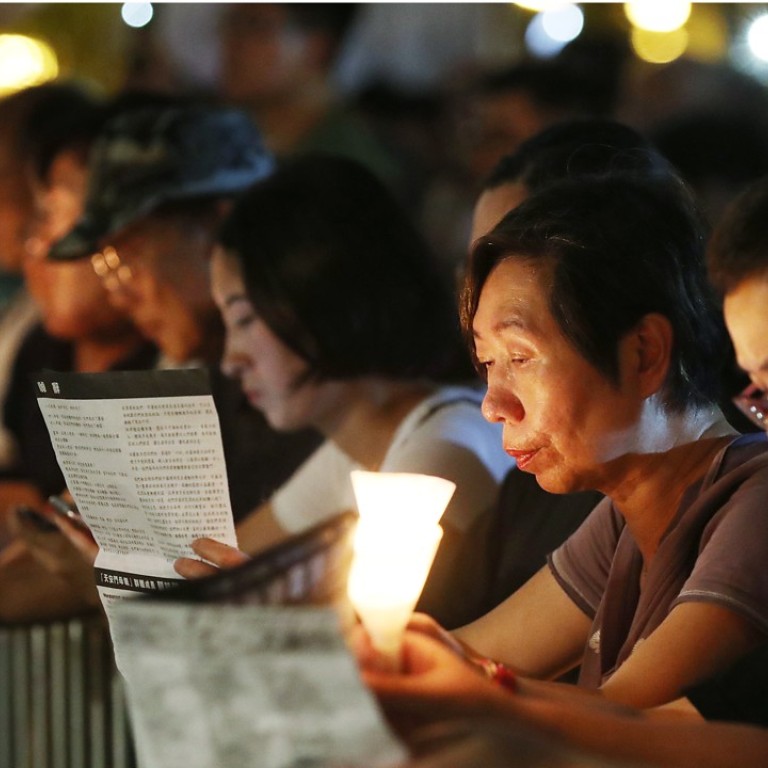 Hong Kong's leftover Tiananmen activists face cynicism, powerlessness and growing resignation that 1989 protesters may never be vindicated
The June 4 crackdown was a watershed moment for many Hongkongers, shaping their identity and world view. But the city's younger residents, fresh from the 2014 Occupy movement, see little virtue in struggling for a change they believe will never come
Pang Ho-wang cuts an isolated figure as he hands out leaflets on a footbridge in the busy shopping district of Mong Kok.
He is one of a dwindling number of young people in Hong Kong with more than just a passing interest in Monday's anniversary of the Tiananmen Square crackdown in 1989.
The 22-year-old competes for the attention of local shoppers and tourists from mainland China against a myriad of promoters dishing out fliers for the various sales at nearby stores.
Many passing by display indifference to the bloody events that occurred in Beijing 29 years ago, when hundreds, possibly more than 1,000, lost their lives.
But Pang – affectionately known by his friends as Panda – is determined not to let that dark page in Chinese history fade into obscurity. He and his colleagues from the Federation of Social Work Students are calling on Hongkongers not to forget the violent crackdown almost three decades ago, when Beijing sent soldiers and tanks onto the streets of the capital to end a weeks-long protest calling for democracy and other political reforms.
It is a task many in Hong Kong have taken as a duty since 1989. But for some the will to continue is wilting as memories fade and China transforms into a country unrecognisable from those heady, idealistic days.
"The crackdown was a political awakening for many," Pang said. "This piece of history can't just be erased."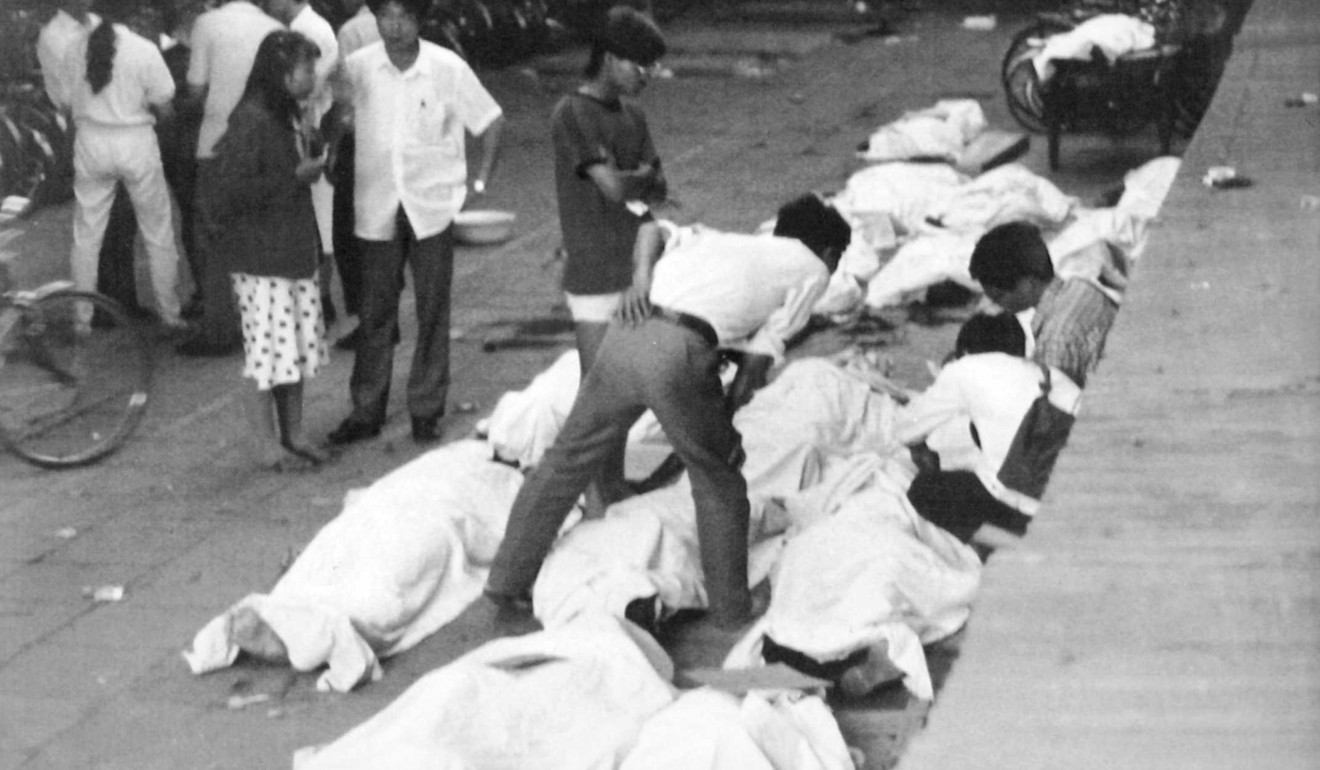 Hong Kong remains a holdout as the only place on Chinese soil besides Macau where public acts of remembrance for the crackdown are legal, protected as it is by the city's special status born from Britain's deal with China to hand back sovereignty in 1997. Many local activists have long held that time and perseverance would see the truth about June 4 revealed, along with vindication for the protesters so vilified by Beijing. But as it stands, the death toll may never be known.
As Hongkongers remain at loggerheads with the central government over democratic reform, breeding mistrust towards their northern masters, the city is facing growing cynicism, powerlessness and resignation to the idea that Beijing may never yield to pressures to address the crackdown or to public aspirations for democracy.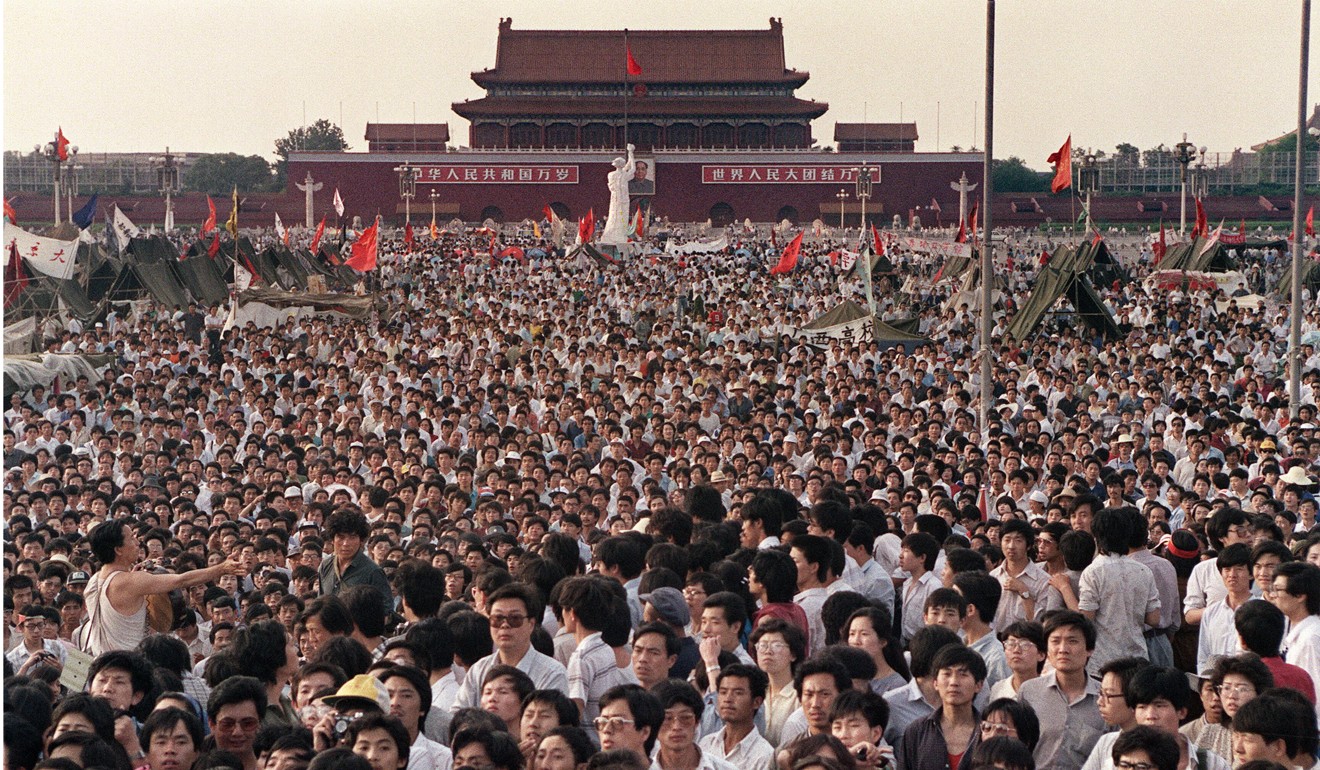 Most Hong Kong student leaders have again vowed to snub the city's annual candlelight vigil in Victoria Park in remembrance of the victims. Their decisions reflect the rise of localist, anti-mainland and even independence-seeking sentiment, disillusioned as many are with all things China.
Such feelings snowballed in the aftermath of the city's
Occupy protest movement in 2014
, which unsuccessfully tried to get Beijing to budge on democracy for Hong Kong.
Student leaders from the University of Hong Kong and Chinese University – whose predecessors played a key role in backing the Beijing protesters in 1989 and calling for a redress of the crackdown – have already said they will neither attend the vigil nor organise any alternative forum. They call such events "ritualistic".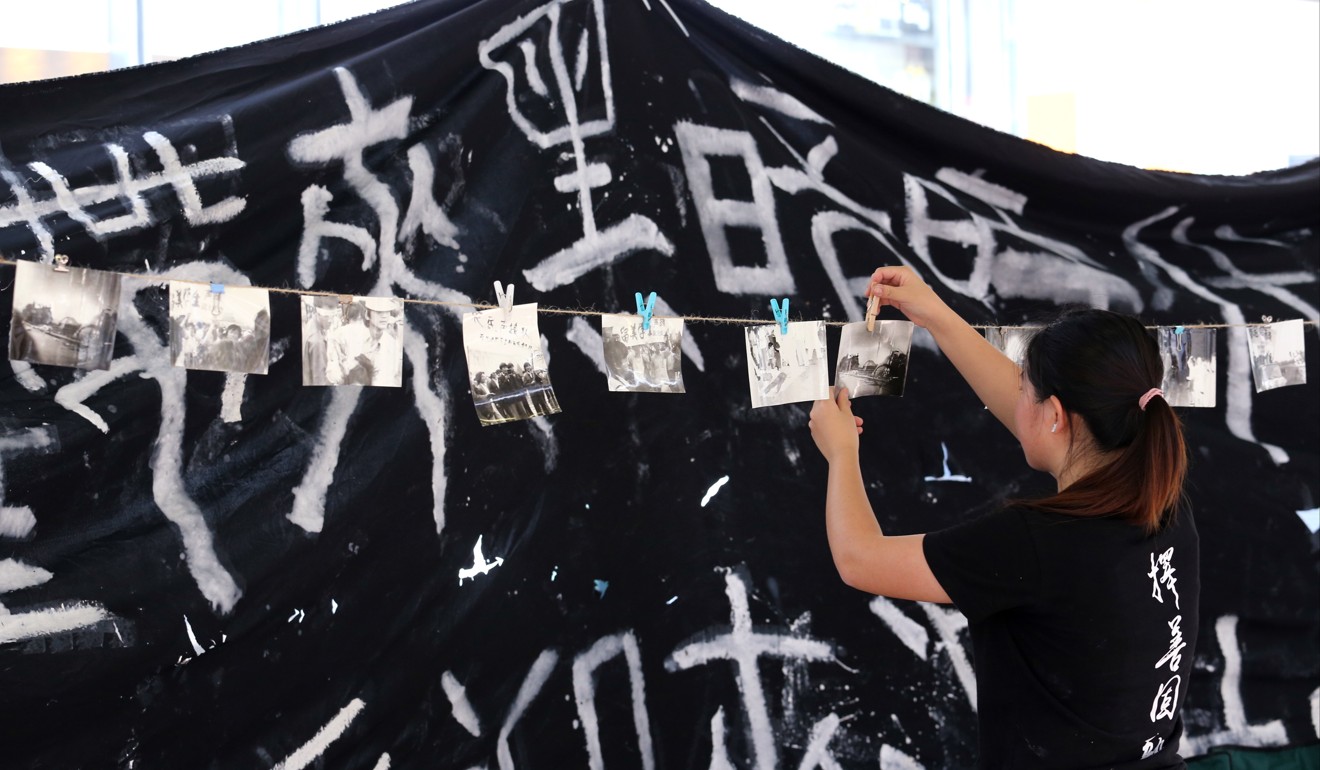 Complicating the movement's prospects is the chilling effect created by Beijing and its loyalists in Hong Kong who have ratcheted up the pressure on those still pushing the Tiananmen message.
Tam Yiu-chung, a Hong Kong delegate to China's top legislative body,
dropped a bombshell in March
by suggesting those calling for an end to "one-party dictatorship" – one of the five key slogans chanted at the annual vigil – would risk disqualification from running for local office. This came after the National People's Congress passed a set of constitutional amendments underscoring the Communist Party's authority over the city.
It has left many wondering whether the emotive scenes of candlelight seen every June 4 in Victoria Park – for years taken as proof of Hong Kong's unique identity inside communist China – will be dimmed amid Beijing's intransigence towards the younger generation.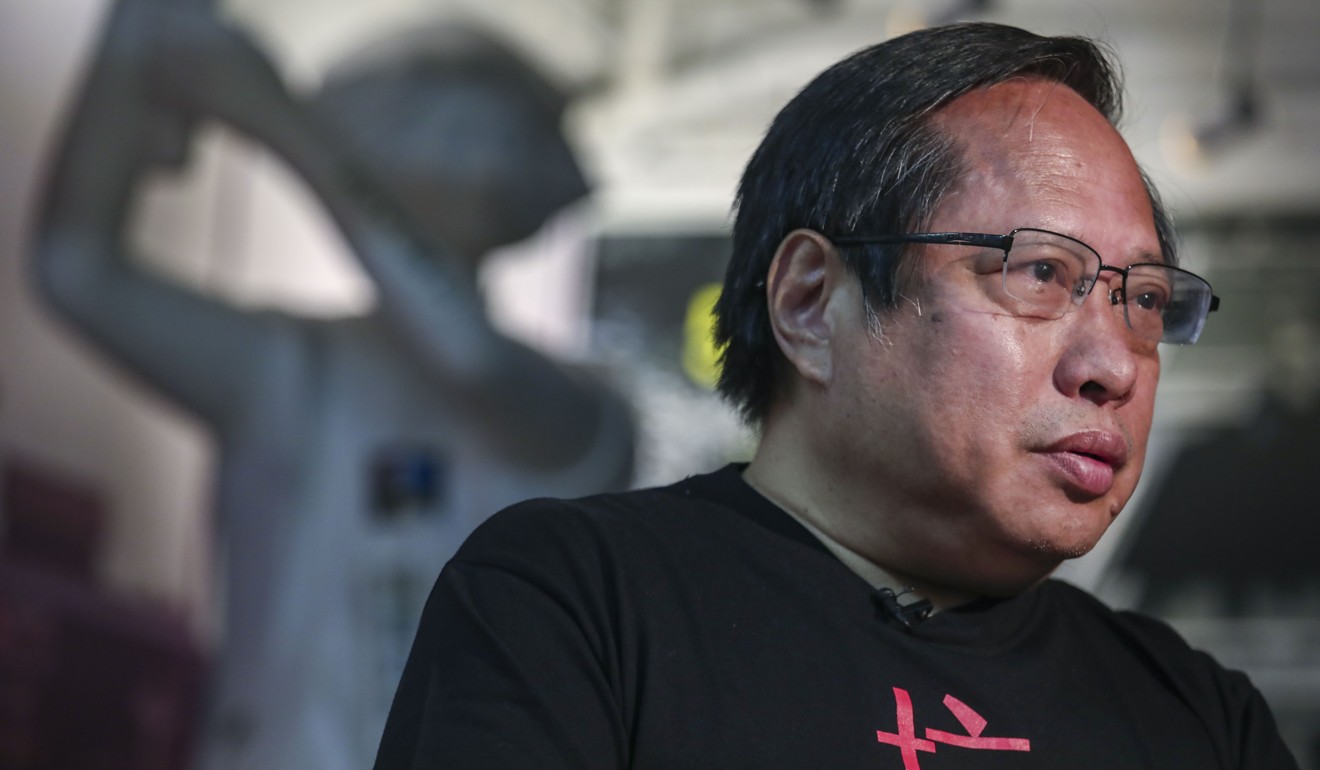 To veteran democrat Albert Ho Chun-yan, chairman of the Hong Kong Alliance in Support of Patriotic Democratic Movements of China, which organises the vigil, the challenge is clear.
"Honestly speaking, for those dedicated to the movement throughout the decades, we have no problem keeping it moving forward, and we are not intimidated at all by the threats issued by Beijing or its agents," Ho said.
"Our bigger challenge is rather the younger generation, who seem to have confronted some sort of identity crisis ... cynicism and a sense of powerlessness."
The former Democratic Party lawmaker said many young people believed it was neither their civic nor moral duty to speak for those on the mainland who do not enjoy the freedoms they do.
"Some even suggest: 'Why bother? We already have enough problems in our own place,'" Ho lamented. "This sort of attitude is something we really need to face up to."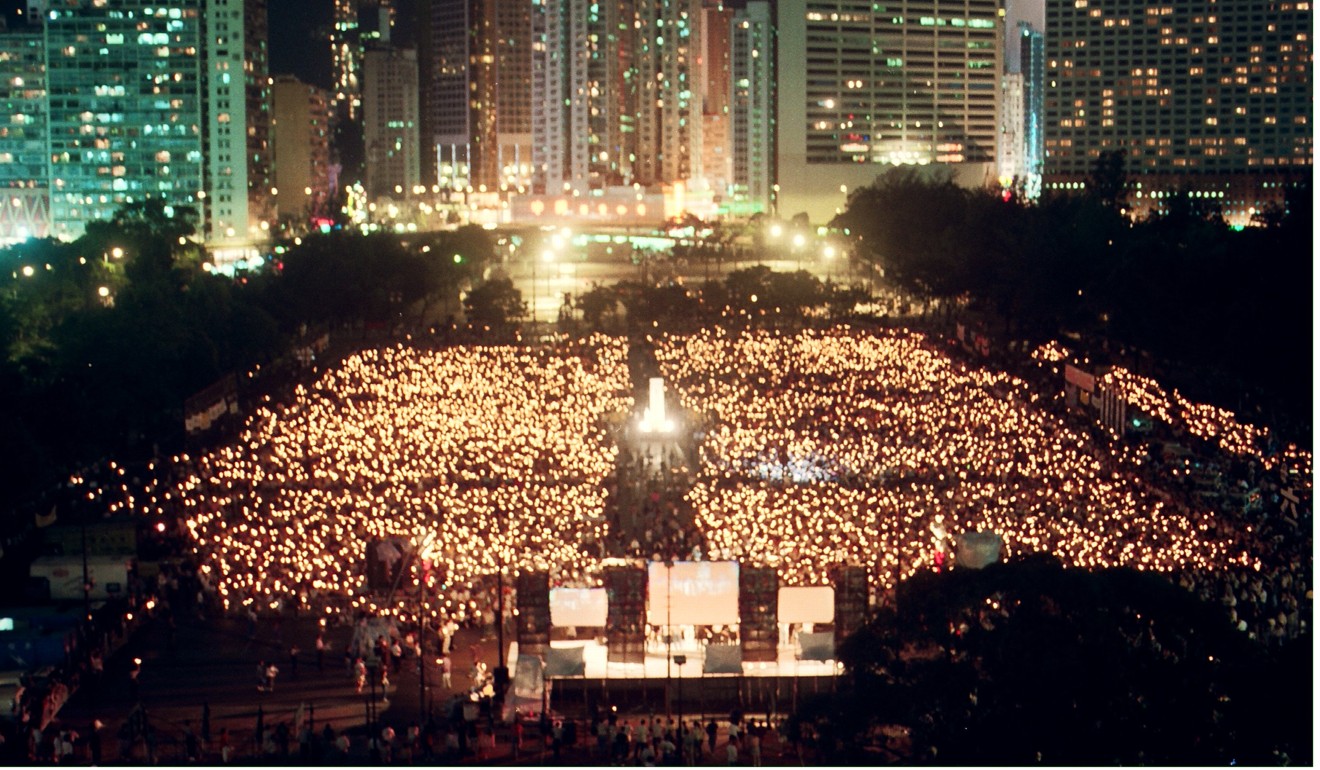 The candlelight vigil has become about more than Tiananmen. For many it symbolises patriotism and hopes for a democratic China. But for a growing set of Hongkongers those hopes have never seemed more unrealistic.
Although mainstream opinion in the city still holds Beijing was wrong about the crackdown, the latest survey conducted by the University of Hong Kong found almost one in three Hongkongers believed they had no responsibility to promote democratic development in China – a record high since the study began in 1993.
The figure – 31.5 per cent – has doubled from a decade ago. In 1993, only 6.1 per cent of respondents absolved themselves of responsibility.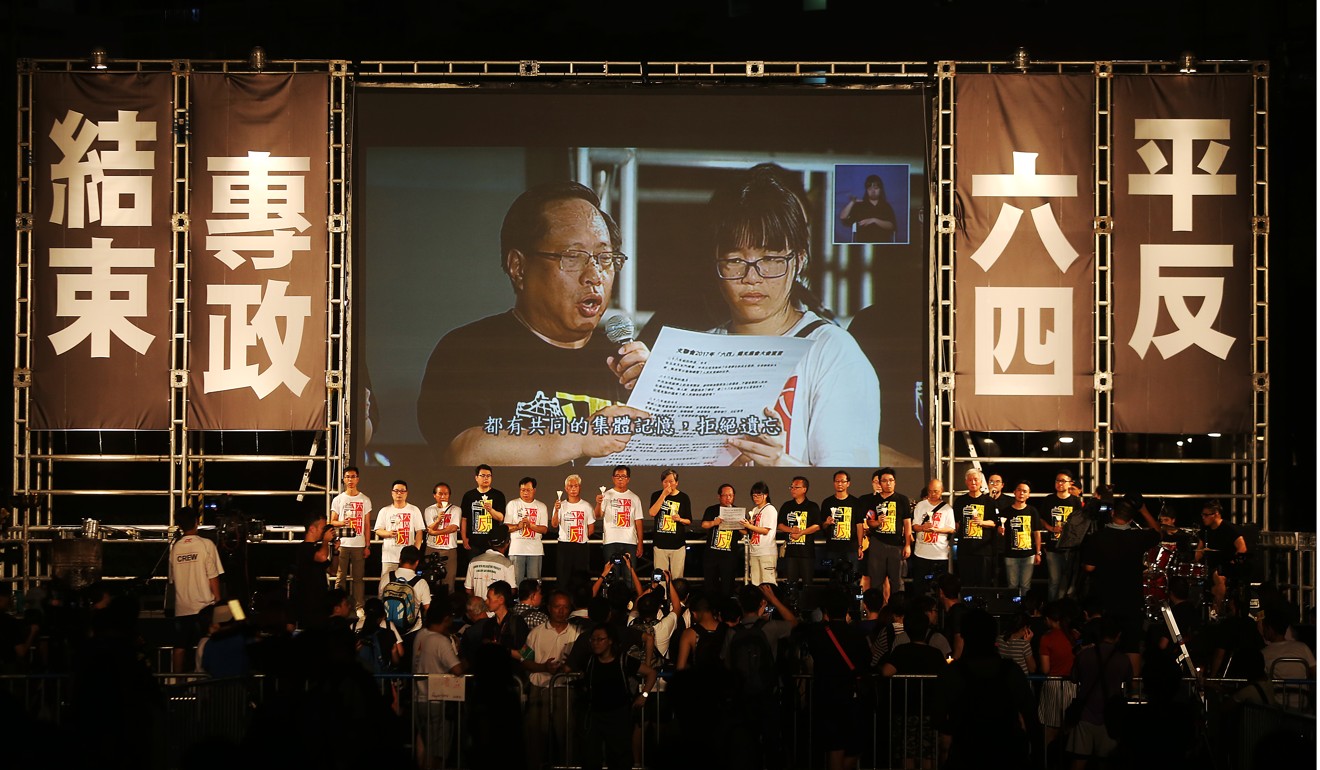 Nevertheless, pro-democracy politicians continue to hold firm.
"I have not assessed the motives behind Tam's remarks but they have no impact on me – I will not budge," Democratic Party lawmaker Andrew Wan Siu-kin said.
Wan, who will turn 49 this year, said the Tiananmen Square crackdown was a turning point in his life.
Then a high-school pupil, he joined all the rallies in Hong Kong in support of the Beijing student protesters and, after the crackdown, forged a determination to become a social worker to fight injustice.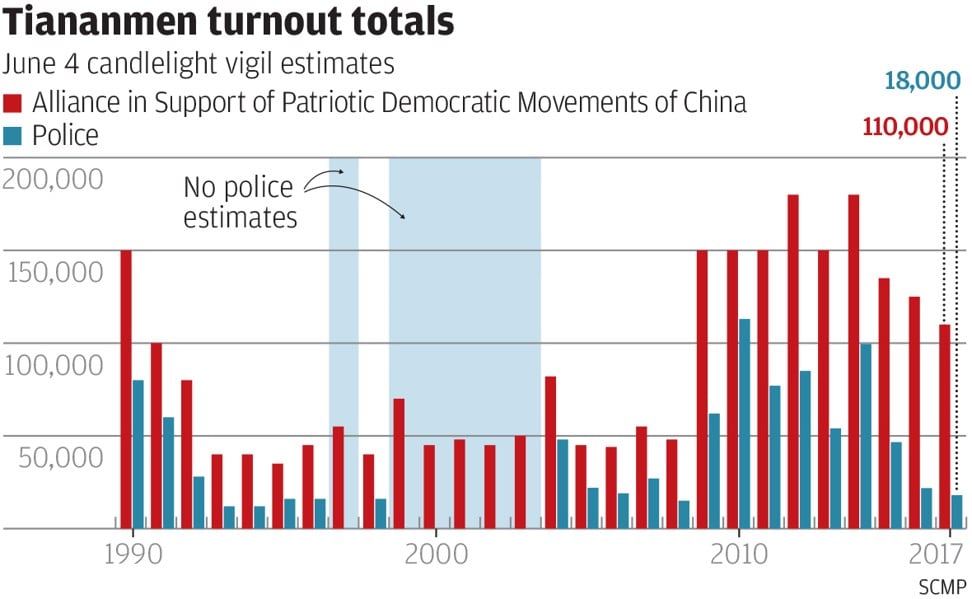 "What's the point participating in politics all these years if I easily give up on my principles?" he said.
However, today's university students, born years after Tiananmen, have had their own watershed moment – Occupy.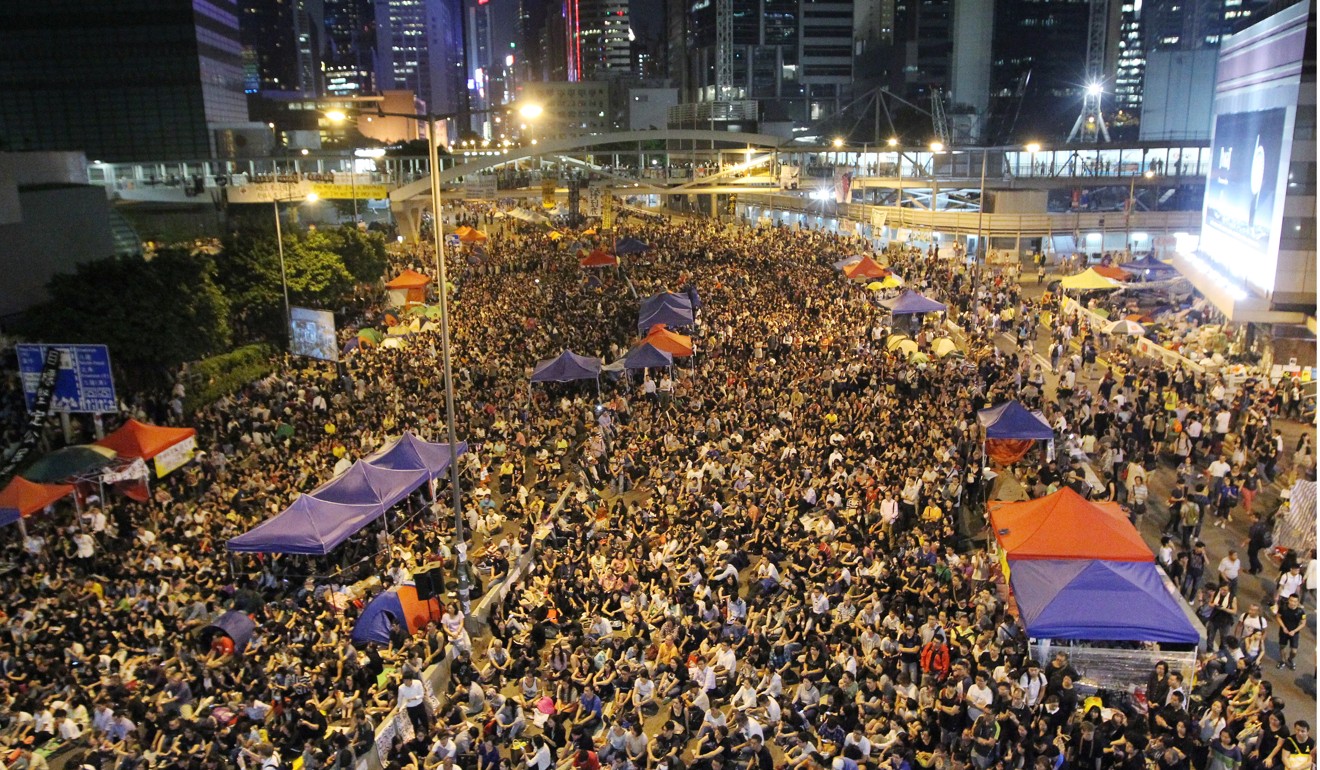 Au Cheuk-hei, president of Chinese University's student union, said he once considered himself Chinese but no longer felt the same following the 79-day sit-ins four years ago, which brought parts of Hong Kong to a standstill as demonstrators blocked major roads with their encampments.
While the union has previously organised alternative forums on June 4 attempting to explore the city's future, Au said that would not happen this year.
"There is nothing more to talk about after years of discussion. We cannot find any new direction to explore," he said.
"Issues such as the Occupy movement and the emergence of local political prisoners in recent years deserve more of our attention."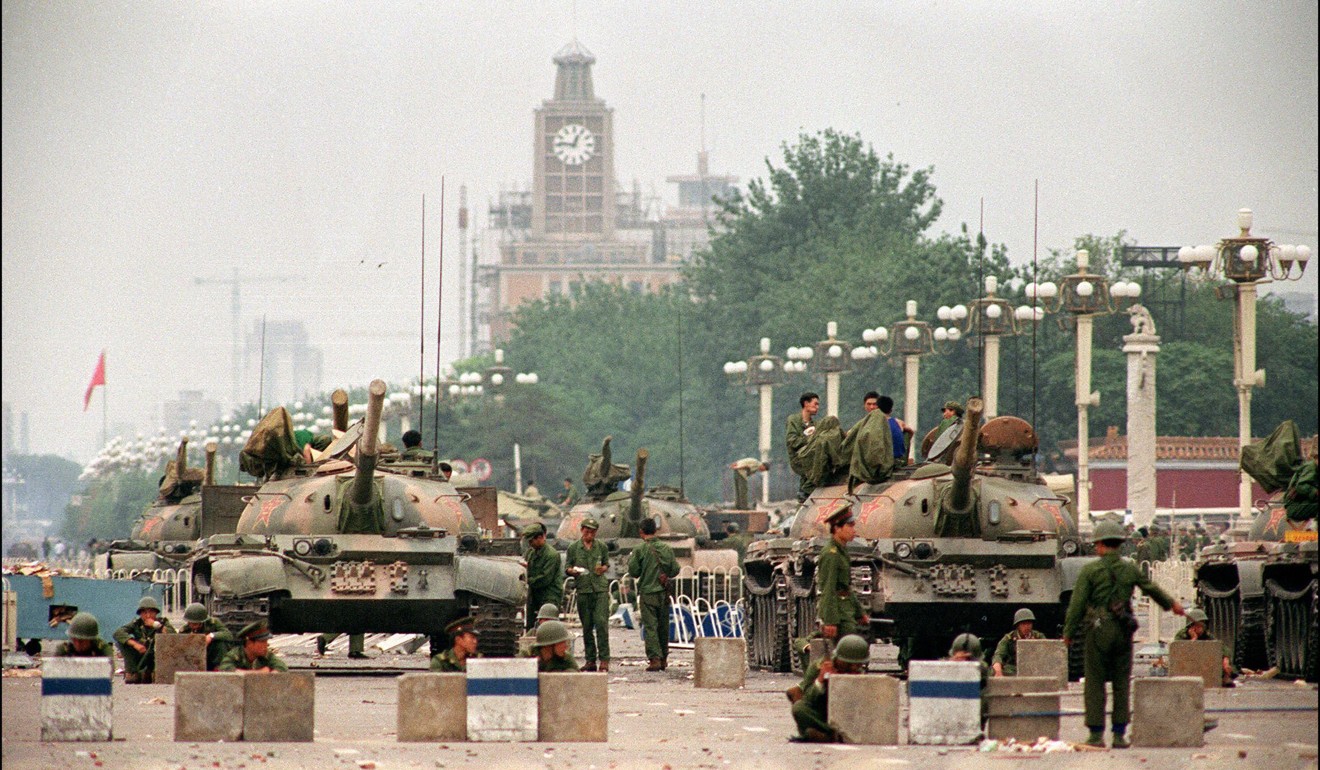 Back at Pang's street booth in Mong Kok, he and his fellow social work students held a divergent mix of views, and engaged in fierce and painful debate to decide how to mark this year's anniversary.
Some are uncomfortable carrying the can for the democratic development of a "neighbouring country". But they all agree the bloody crackdown should not be forgotten.
Pang said the biggest problem was the gap between old and young.
"There is more than one way to remember the crackdown ... and young people might opt for ways other than the vigil," he said.
"The older generation tend to conclude that those not going are being disrespectful of the people who died, and they try to stigmatise the young – but this will only fuel their annoyance and drive them further away from the issue."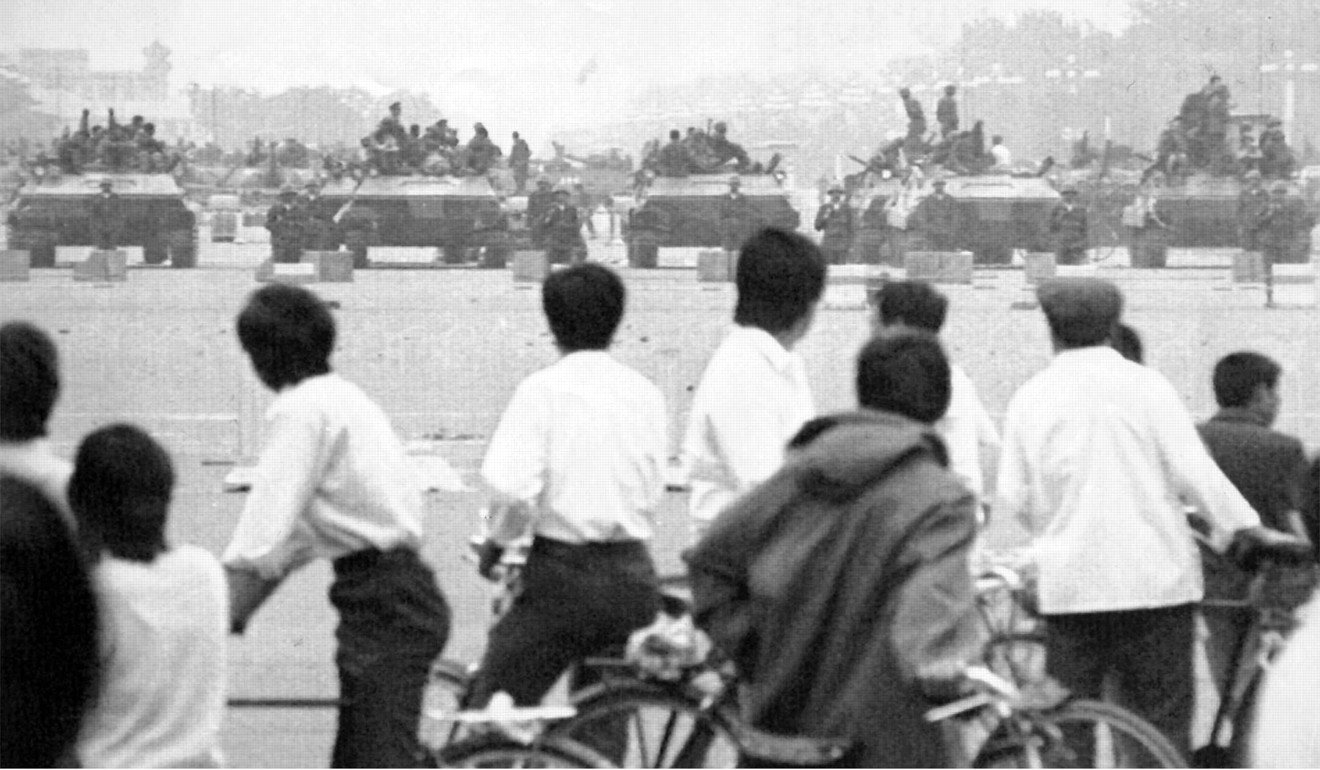 But Pang, ever hopeful, wants to bridge that rift.
At their street booth his team try to produce a video of interviews with passers-by – young and old – on what two different dates mean to them. One is June 4, the other September 28 – the day Hong Kong police fired 87 canisters of tear gas at democracy protesters as the Occupy movement kicked off.
"June 4 might mean less to the young people but more to the middle-aged," Pang said.
"But if we all respect the democratic beliefs enshrined in these two events, we should also respect the views of the two generations."
Human rights lawyer Kenneth Lam, a student leader in 1989 who witnessed the crackdown in Beijing first-hand, said attitudes towards the Tiananmen turmoil were a very personal issue, and still touched a raw nerve with many middle-aged Hongkongers.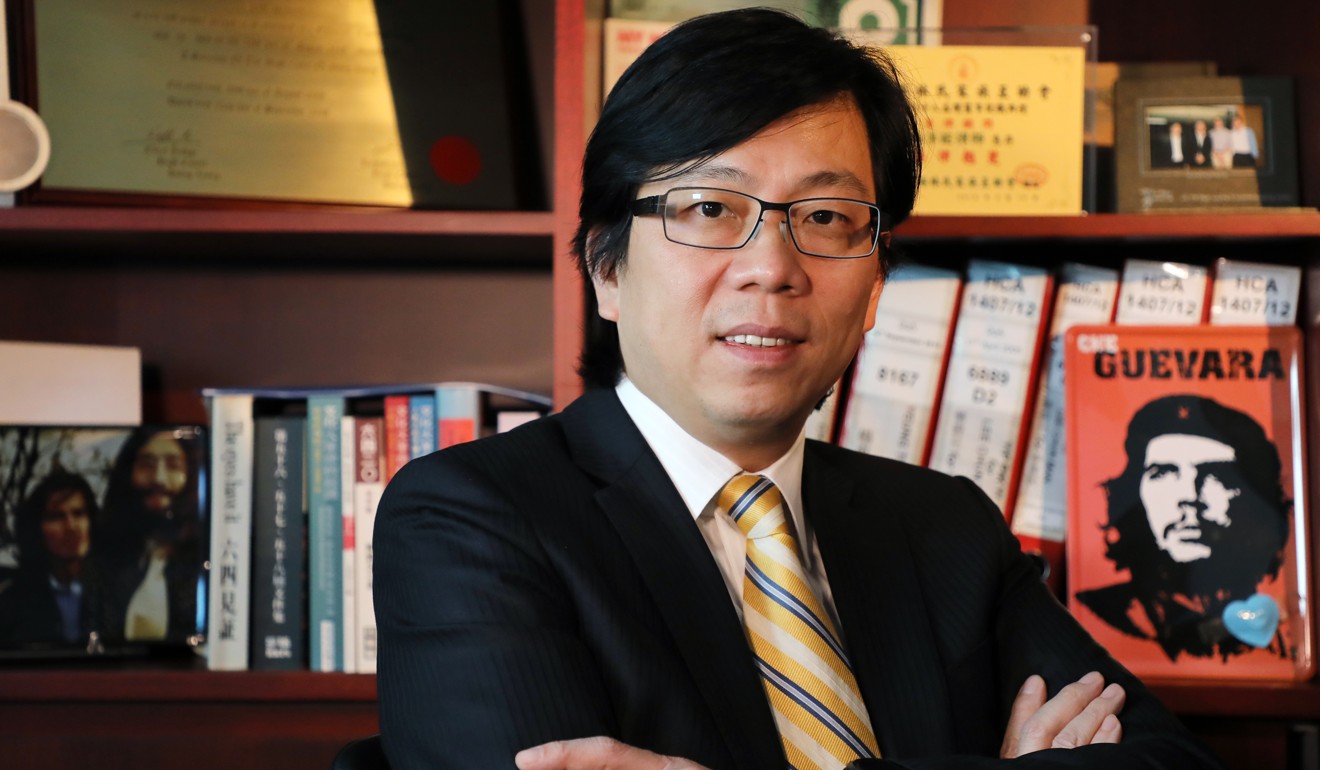 "The best way, in my view, is not to teach the young people what to do, but to simply do what you believe is right," he said. "If we persistently share what happened and continue with what we consider to be right, I believe we can make a difference some day."