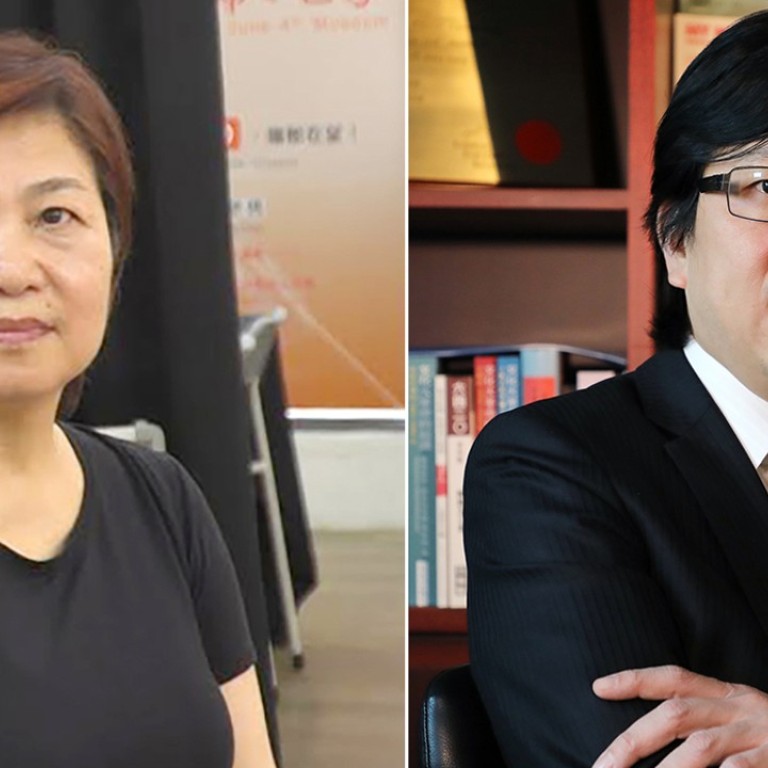 Portraits of persistence: the Hongkongers refusing to let memories of China's 1989 Tiananmen crackdown die
Gloria Fung and Kenneth Lam, two ordinary Hongkongers who witnessed first hand the tragic events of 29 years ago, have harrowing stories to tell. It is their duty to keep telling them, they say
While the violence and bloodshed that rocked Beijing 29 years ago may be fading from public consciousness, for some in the capital on that fateful night, the experience remains etched in their memories, and has profoundly shaped the course of their lives.
Ahead of Monday's anniversary of the 1989 crackdown on democracy protesters, the Post spoke to two of the few Hongkongers who witnessed the chaotic clearance operation. The pair shared how they narrowly escaped death amid the gunfire and tanks that ran across the city on the night of June 3 and early morning of June 4.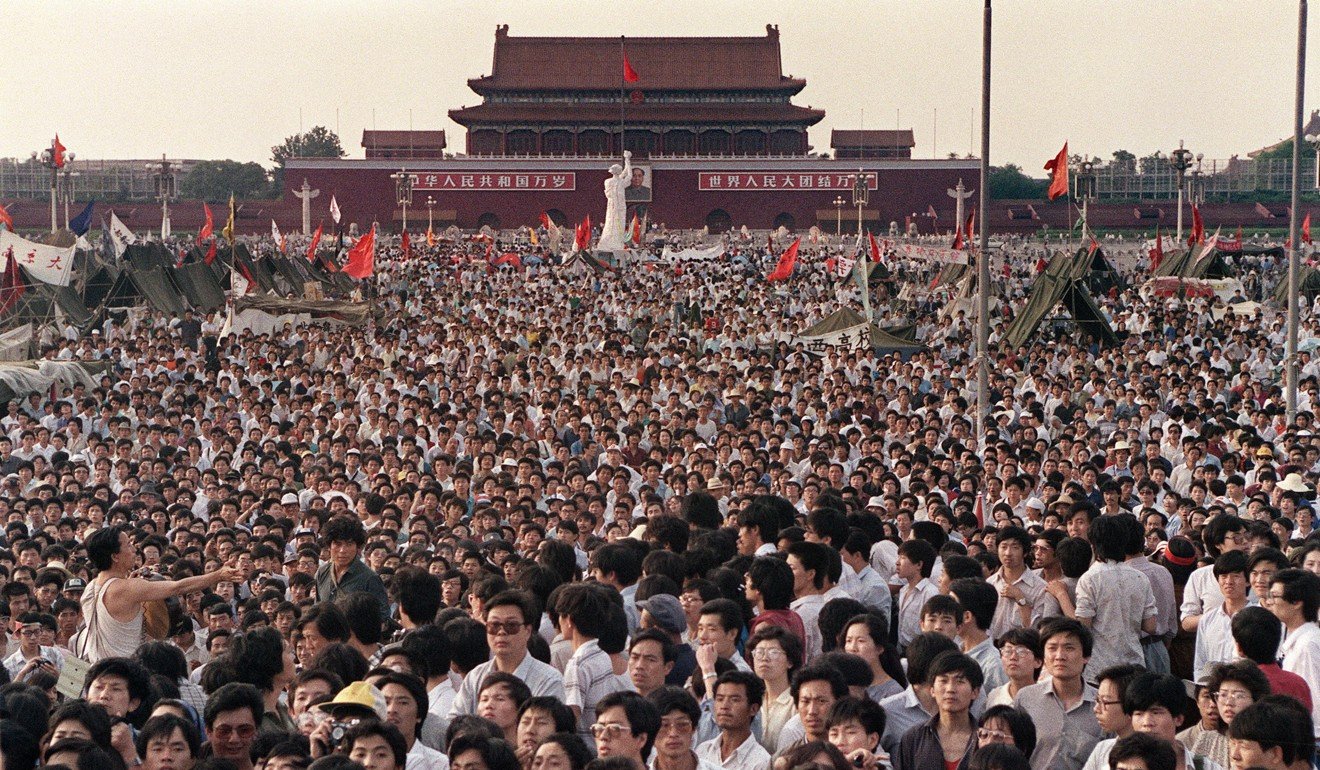 With the help of trusted locals – who hoped their escapees would pass on the truth of what transpired – some Hongkongers managed to evade Chinese authorities and slip out of the country in the days that followed the tragedy.
Kenneth Lam, then a student leader at the Chinese University of Hong Kong, has since become a local human rights lawyer, fighting for the rights of grass-roots workers.
He considers his work an extension of the spirit that drove the Tiananmen protest movement almost three decades ago.
Taking a different path, Gloria Fung Yuk-lang left China in 1989 for Canada, from where she keeps a close eye on her hometown and works to raise awareness of the crackdown in the face of Beijing's continued attempts to muzzle any mention of the incident inside the country's borders.
Both Lam and Fung see it as their responsibility to tell the world what happened, and keep up the struggle against fading memories. Their stories are often harrowing.
Gloria Fung Yuk-lang, president of Canada-Hong Kong Link
I was working in Beijing from 1984 until 1989, managing Danish government grant and loan projects and the World Bank's agricultural projects in China.
In the early morning of June 4, the first tank came from the western side of the city to the east, where we were. We tried to stop it by placing obstacles in its path, but failed, because it just ran over them, flattening them like a piece of paper.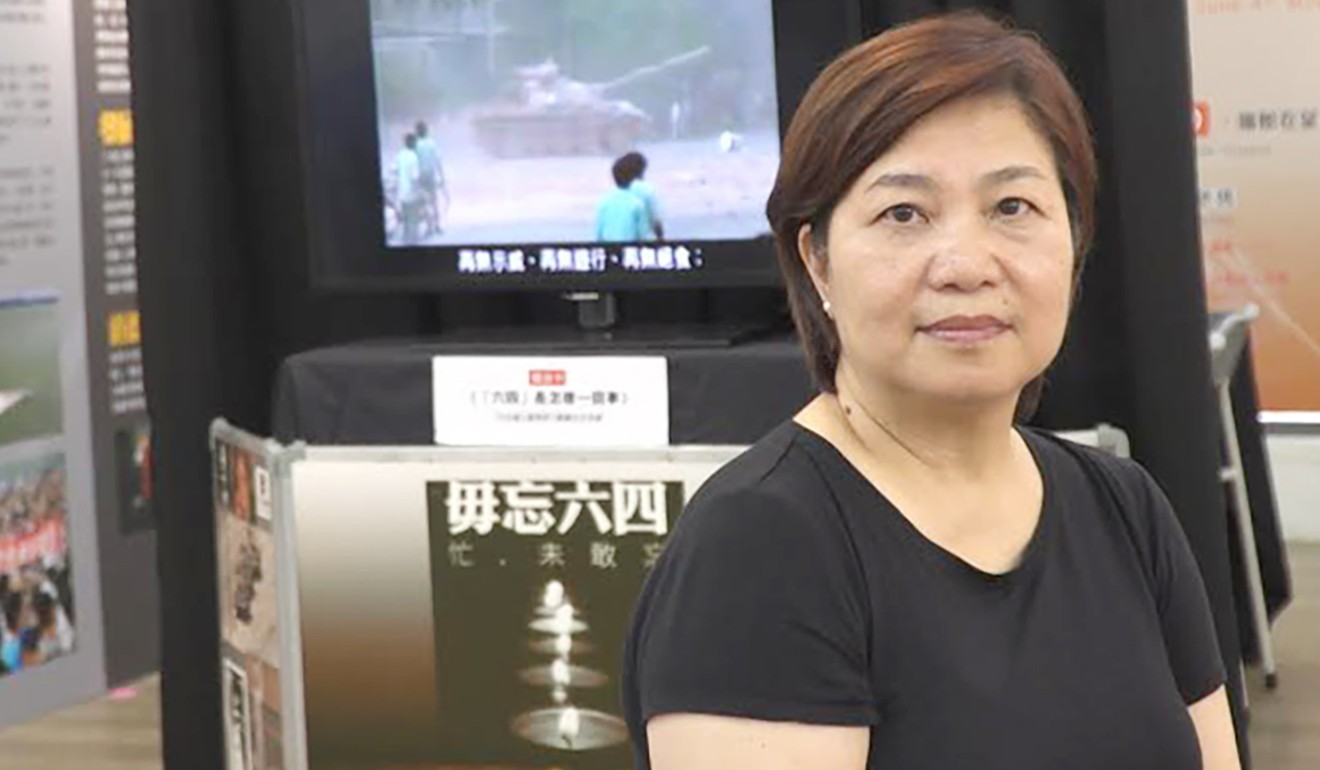 I got on my bike and rode all the way to Tiananmen Square. As we approached there were three lines of military soldiers with guns pointing at us. They started to shoot, and someone beside me was hit as he tried to run away.
The expanding bullet left a hole close to five inches wide. It had obviously exploded inside his body. People almost died instantly if they were hit.
I got back on my bike and pedalled towards Beijing Hotel, very close to Tiananmen. As soon as people approached the square, they were shot dead. Some were in cars with children.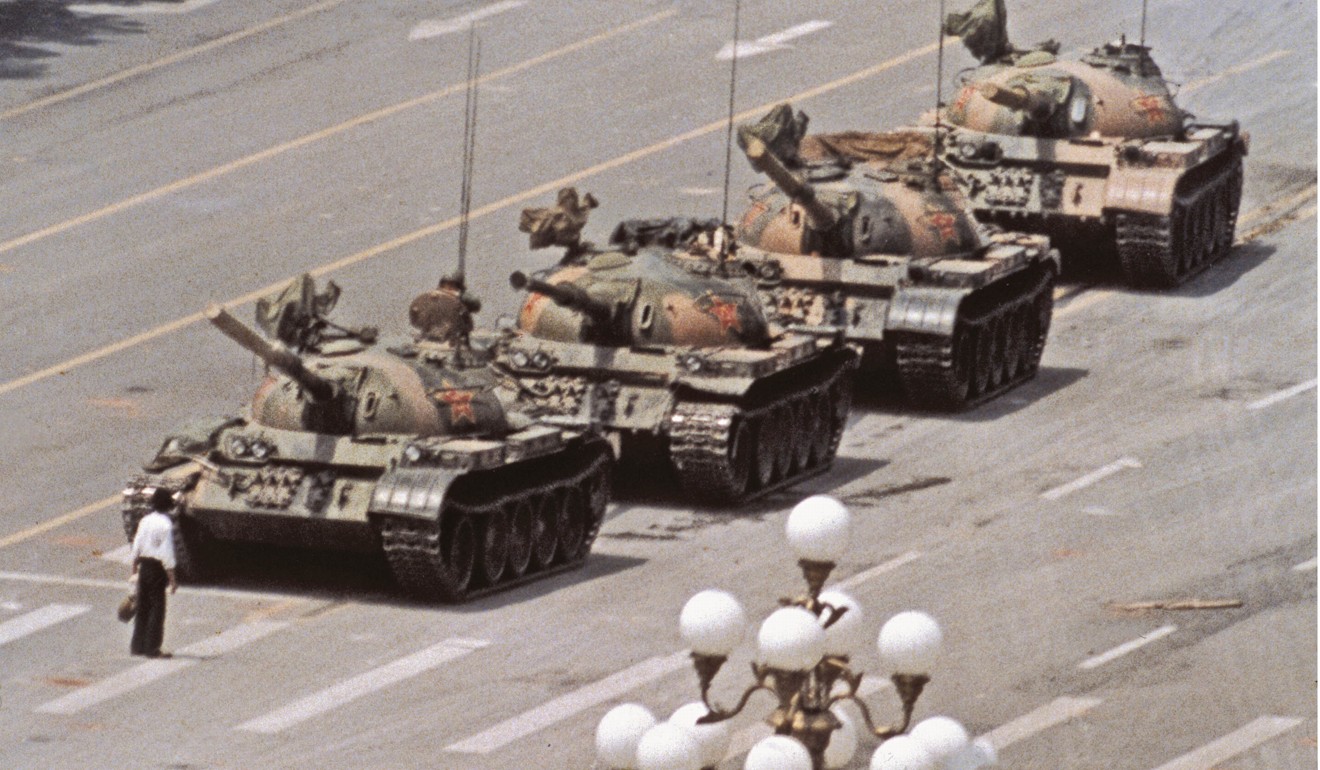 We tried calling the British embassy for help but they kept asking us whether we had any Britons with us. Hongkongers were never a concern for them, so they did not send any help to get us out.
So we then went to a newly established hotel in the Wangfujing area. The manager was very kind and lent us their shuttle bus. There was no driver because two had been shot dead on the way to the airport just minutes earlier.
A man from Peking Union Medical College Hospital volunteered to drive us, and eventually came to pick us up just prior to noon on June 5.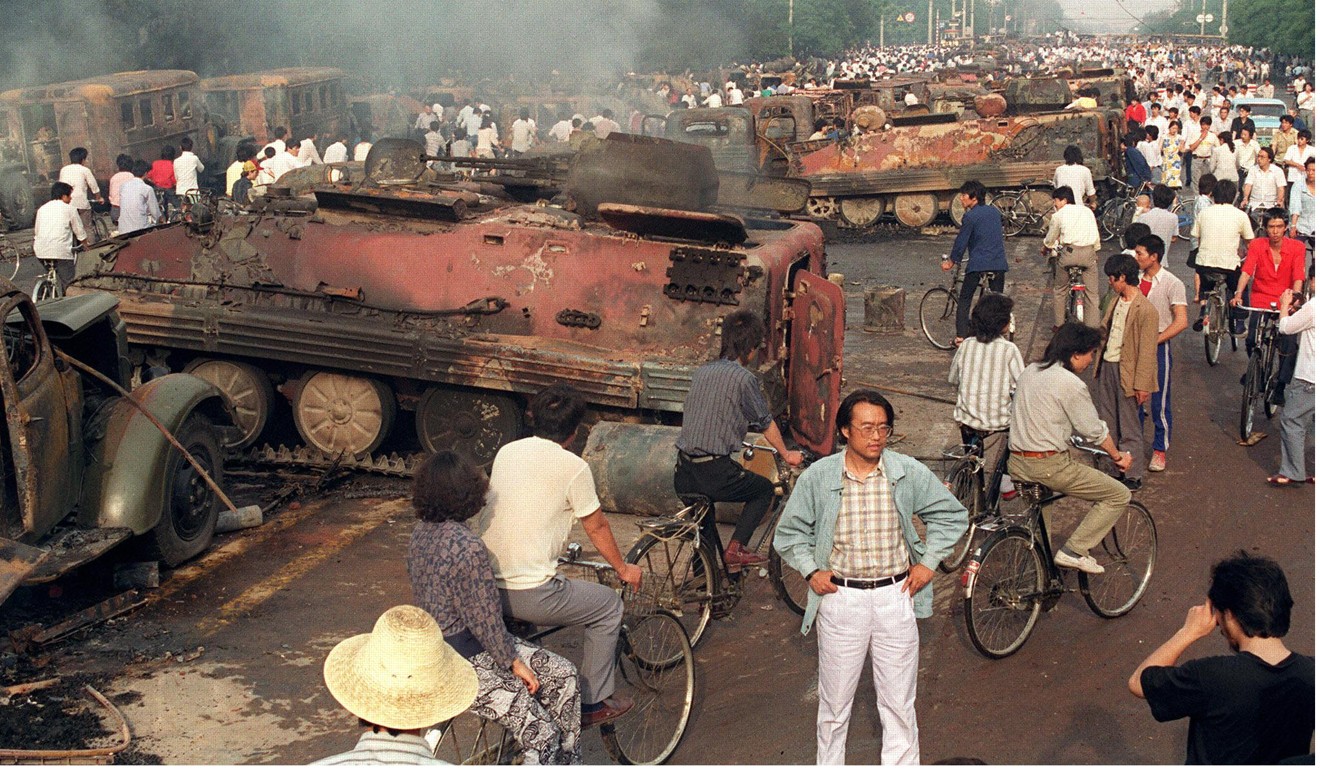 Before I left the bus, I asked him: "Is there anything you want us to do after we get out of Beijing?"
"Tell the truth," he replied. "Share the truth with the world and preserve the truth."
So that is what I have been trying to remember all these years. I consider it one of my missions to share with the world what actually happened.
It was a very peaceful movement. Recognising the truth and learning from historical wrongs is the very first step to preventing a repeat in the future.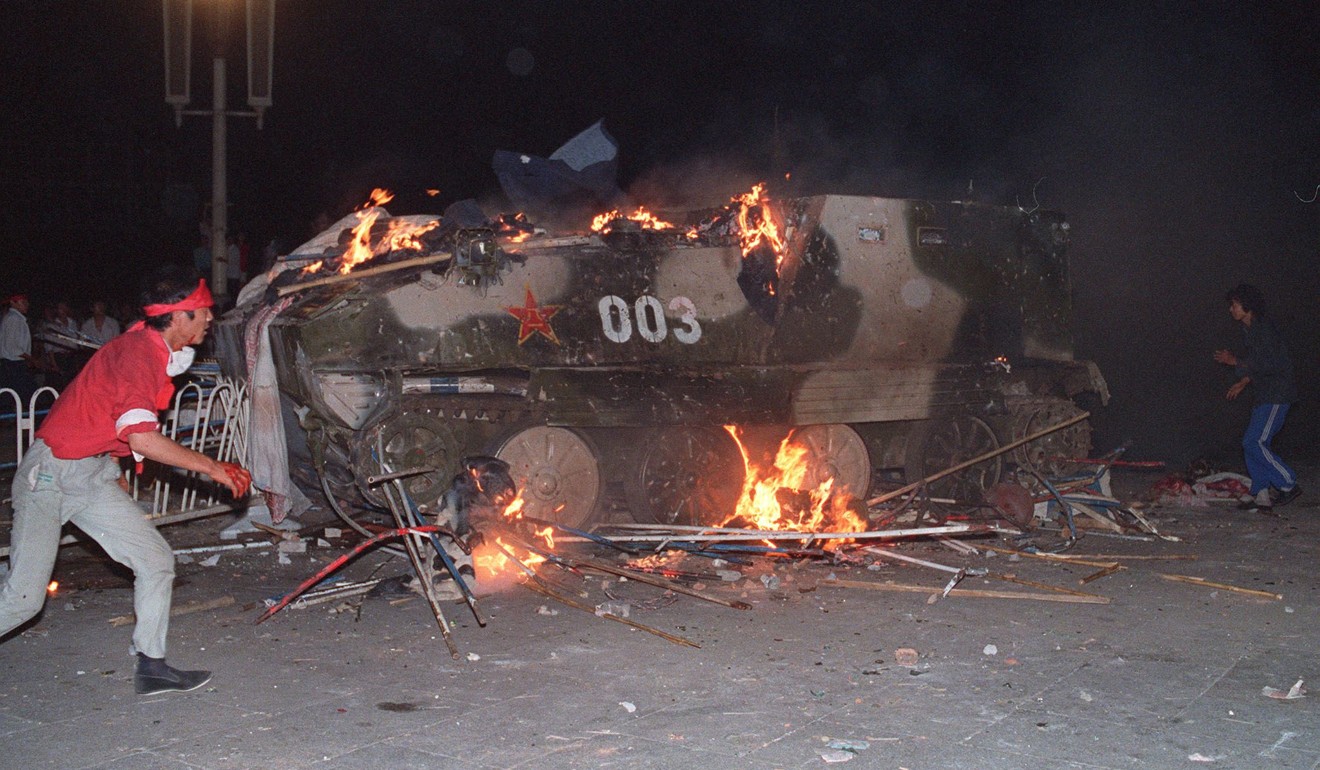 Kenneth Lam, human rights lawyer and chairman of the Hong Kong Federation of Students in 1989
After starting university I took part in social movements in Hong Kong out of the simple belief that our society should be better and deserved better. When we saw on television that Beijing students were demanding reforms, we felt obliged to support them.
I arrived in Beijing on May 13. At about midnight on the morning of June 4, the atmosphere turned very tense as we saw the first soldiers moving across Tiananmen Square.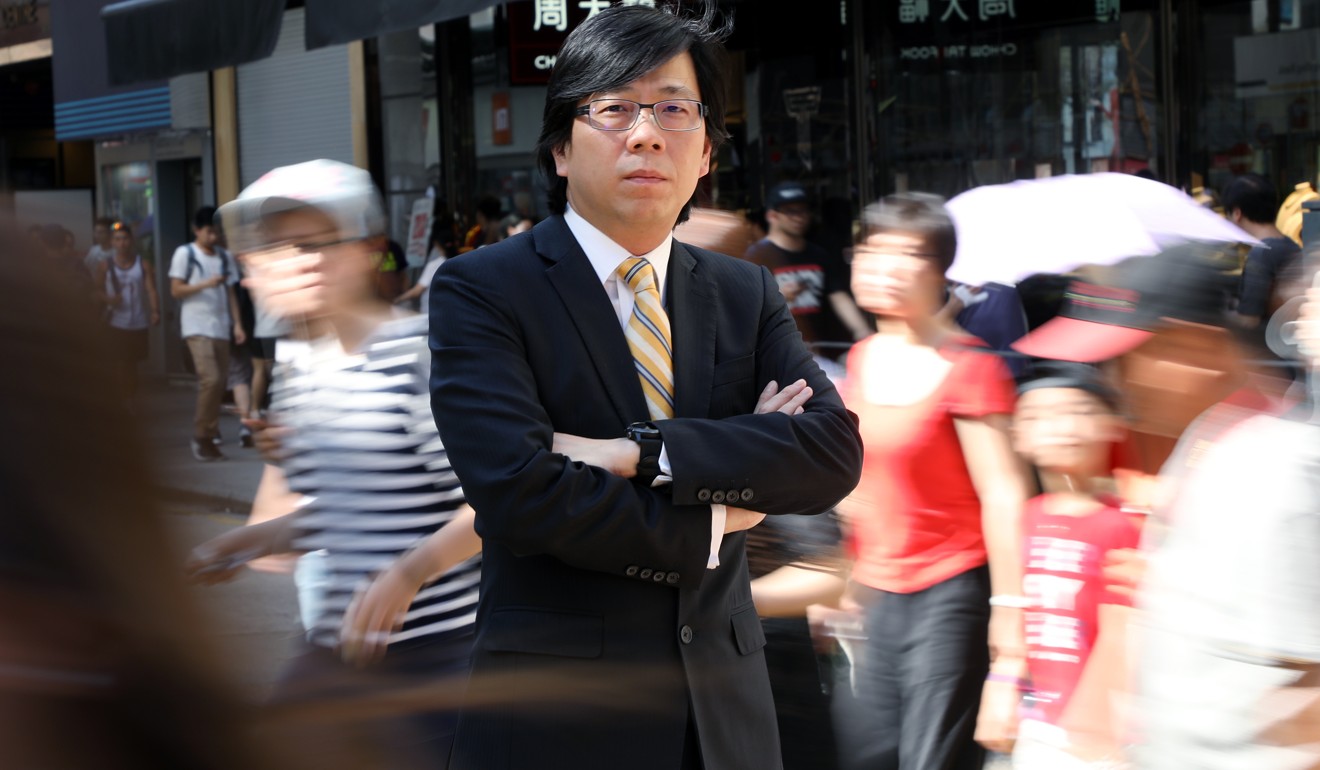 I always thought tanks and military trucks moved slowly – I was wrong. They moved so fast, at a speed of about 60 to 70km/h. People tried to stop them but couldn't.
At around 1am a long line of soldiers were seen marching from west to east. A bus almost hit a bunch of soldiers but suddenly changed direction, before stopping. We then kept hearing the sounds of gunfire. Several soldiers pulled the bus driver out onto the ground and were using the handle of the gun to hit him, despite him showing no movement.
Three workers asked the soldiers to stop and threw glass bottles in their direction, but were too far away. In the meantime we heard several gunshots, and it was only later I realised those workers had been shot.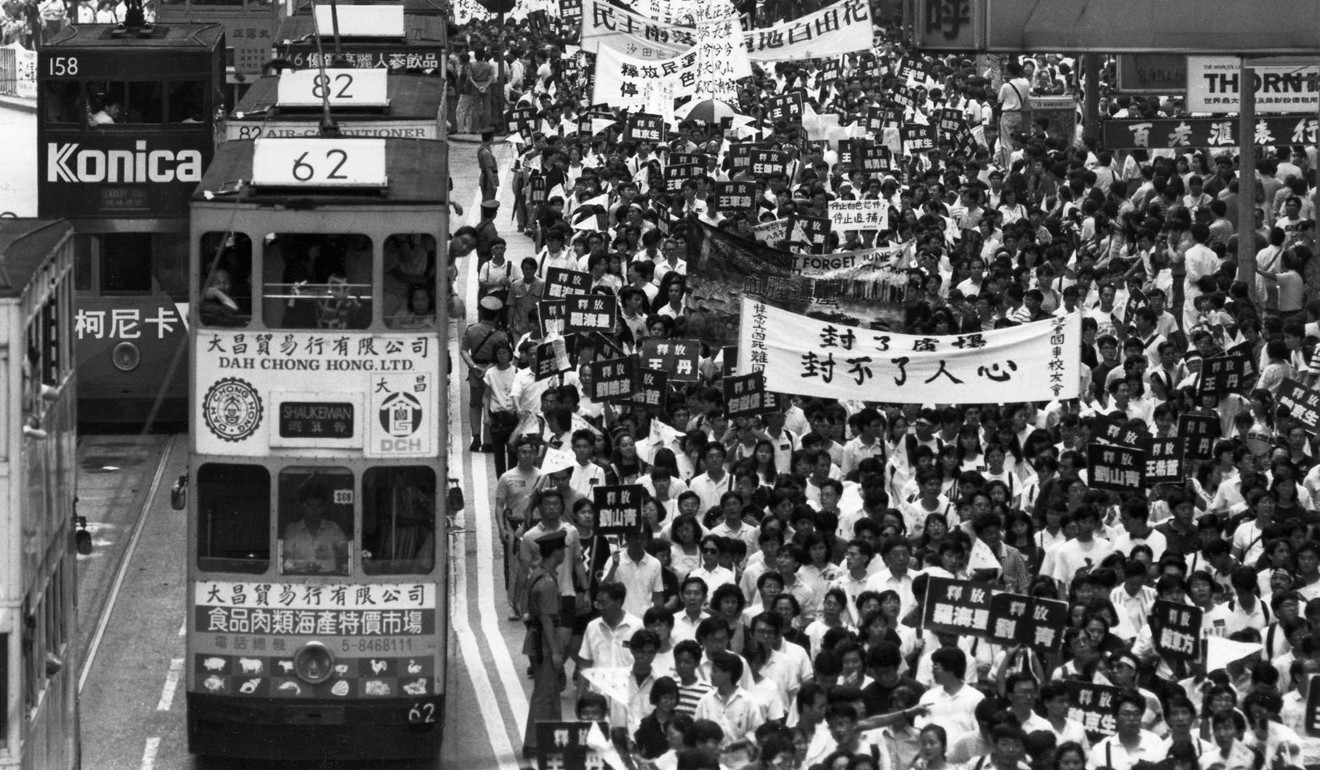 At that moment I forgot to appreciate the danger and went to help the driver. He was so heavy and it was very difficult for even seven of us to carry him. You could see the blood coming down his back as if from a tap. I was shocked, as it was the first time I realised the soldiers had actually shot at citizens and students.
From 2am I stayed in the square with all of the other students, perched on the top floor of a monument, listening to the gunshots.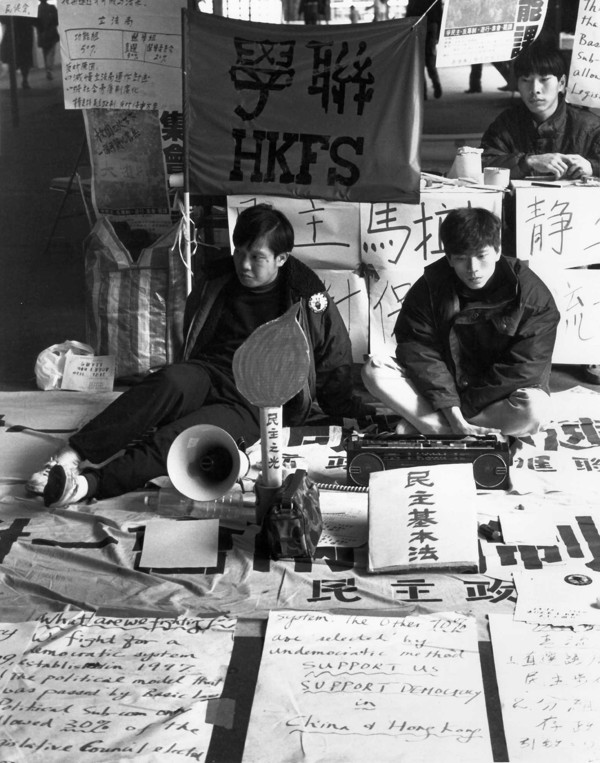 At about 4.20am, the square's lighting went off. I had been in Tiananmen so many nights by then and had not seen anything like it. But about 20 minutes later the lighting from four lamp posts was turned on again – but it was not the usual lighting we had seen in the past. It was intense and shone on the monument.
Several minutes later, five or six soldiers came up to the top floor with machine guns. If they had opened fire I wouldn't be here today.
However, without saying a word, a group of students surrounded me, blocking the soldiers. They pushed me down to a lower level of the monument, calling my name and saying: "What you Hong Kong people have done for us is enough. You must go back alive and tell people what happened here."
My heart was very heavy. Beijingers had faced a brutal crackdown but were only asking people to tell the world.
So whenever I have the opportunity, I speak the truth to everybody and anybody who will listen. We owe them. It is the least we can do.