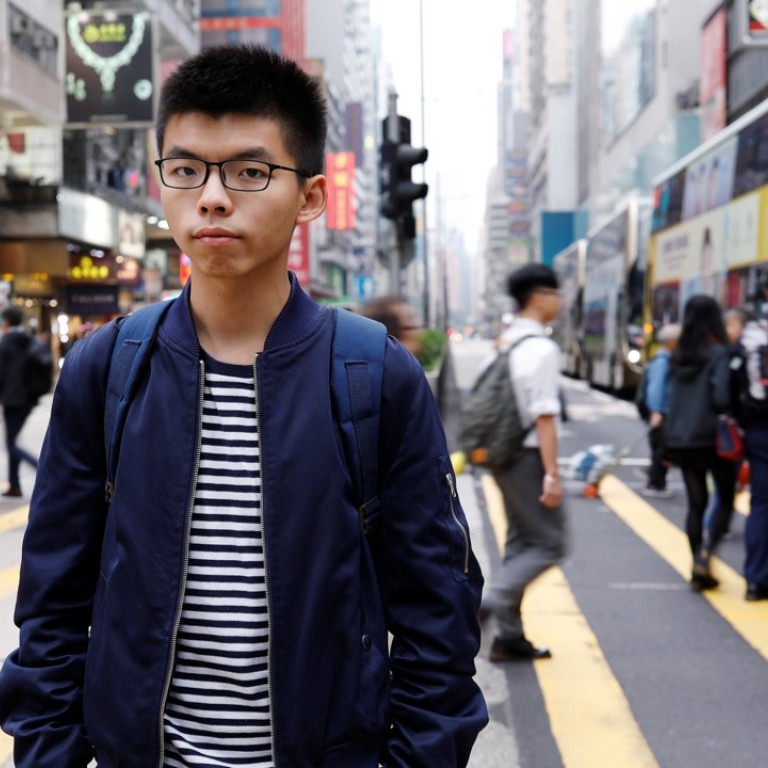 Hong Kong pro-democracy activist Joshua Wong to be council member of Chinese think tank led by dissident Wang Dan
Poster boy for city's Occupy movement says he is not concerned that move will touch a raw nerve with Beijing
Hong Kong pro-democracy activist Joshua Wong Chi-fung will be a council member on a think tank led by Chinese dissident Wang Dan, to be launched on Monday in the United States.
Dialogue China is set to be established on the 29th anniversary of the Tiananmen Square crackdown in 1989.
Wang, a prominent student leader during the pro-democracy movement, would head the think tank, which aims to advocate democracy in China.
Other leaders of the movement, including Xiang Xiaoji, Wang Juntao, Wu'er Kaixi and Su Xiaokang would also join the organisation, along with US democracy expert Larry Diamond, veteran sinologist Perry Link and Lin Fei-fan, the leader of Taiwan's Sunflower Student Movement, according to Wong on Saturday.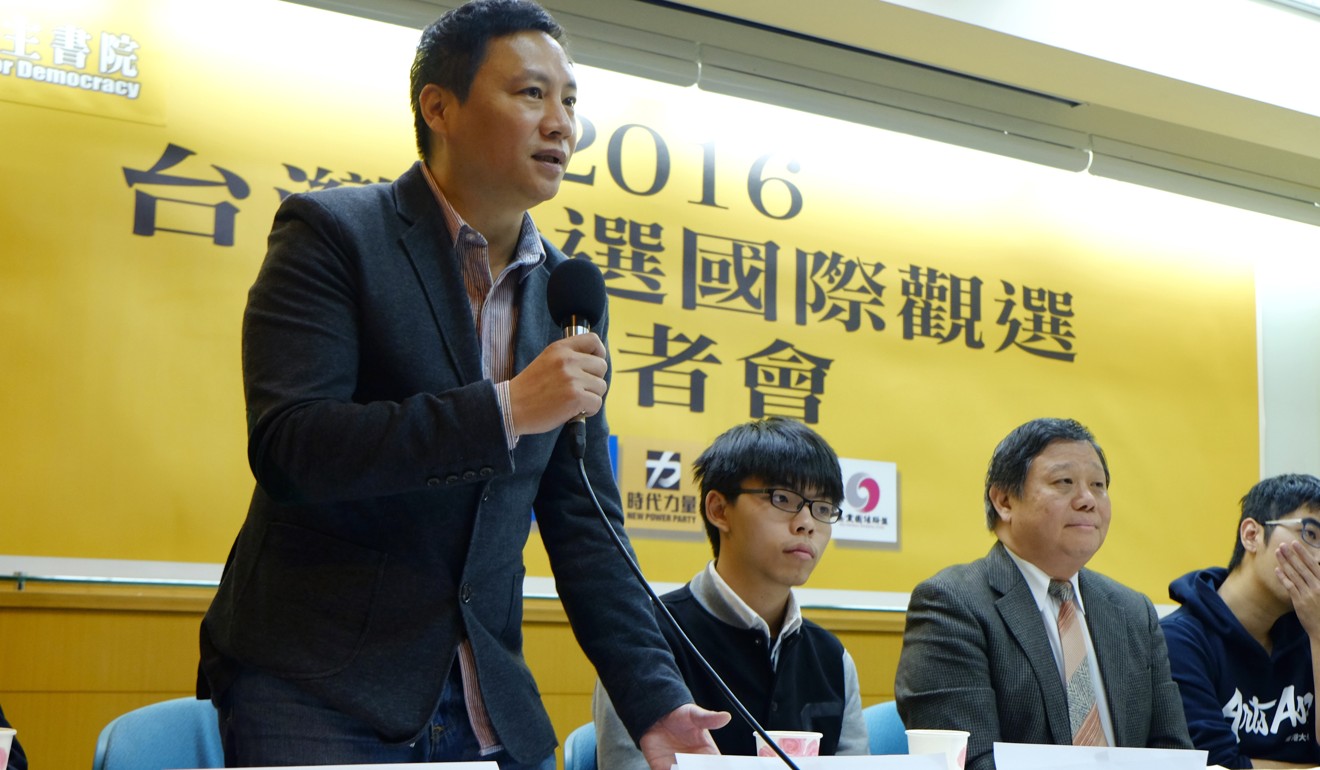 "Facing the increasing suppression from the Chinese regime, we always believe a better connection with civil society and the international community would be important to push for Hong Kong's democracy," Wong, co-founder of the city's youngest political party, Demosisto, said.
Beijing had repeatedly warned of the links between forces calling for independence in Hong Kong and Taiwan.
When asked if he expected a new round of criticism by joining the think tank, Wong said: "Beijing has already been suppressing us. We are not worried at all."
However, as Wong is
on bail pending an appeal
and faces travel restrictions, Jeffrey Ngo, a standing committee member of Demosisto, would speak for him at Monday's seminar, titled "China's Threat to Global Freedom and Democracy". The think tank would be launched at the event.
In January, Wong was jailed for contempt of court during the
2014 Occupy protests
, a civil disobedience movement for greater democracy.
Meanwhile, about 30 people marched to Beijing's liaison office in the city on Saturday to call for the release of mainland activists jailed over their mourning for victims of the June 4 crackdown.
They urged an end to "one-party rule" and vindication for the protesters.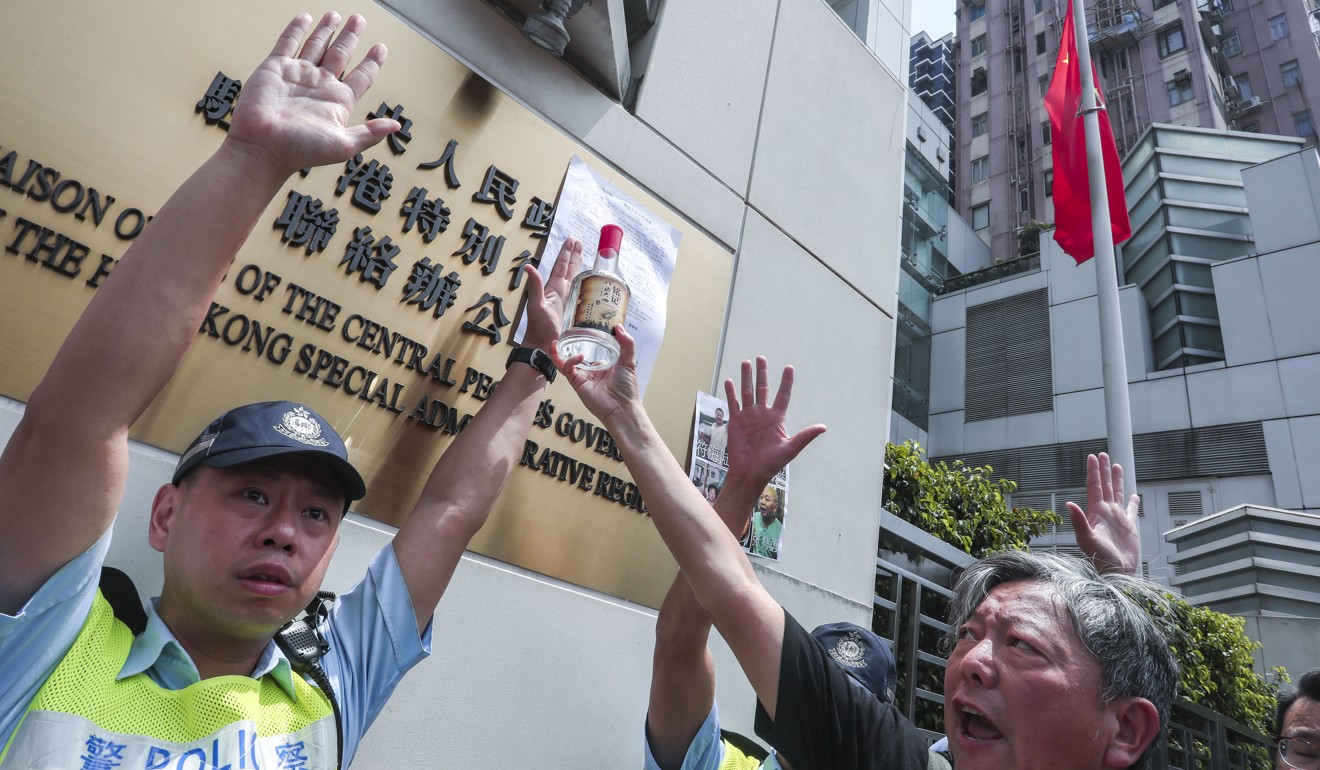 Lee Cheuk-yan, secretary of the Hong Kong Alliance in Support of Patriotic Democratic Movements of China, the organiser of the rally and the annual candlelight vigil in Hong Kong to commemorate the Tiananmen crackdown, called for more people to join the demonstration on Monday.