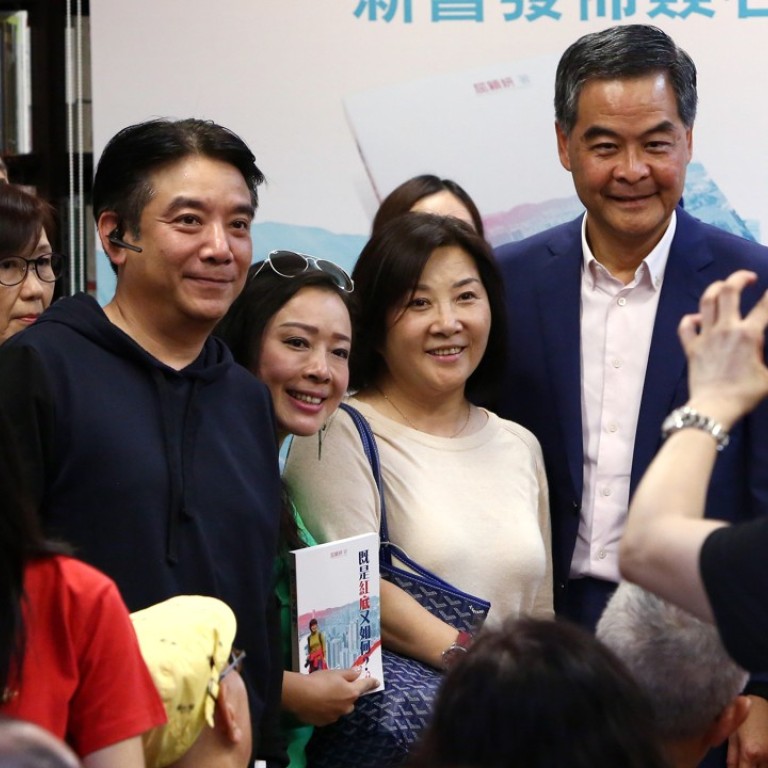 No Hong Kong housing crisis if ex-leader Tung Chee-hwa had stuck to goal of 85,000 flats a year, Leung Chun-ying says
City's third chief executive uses pro-Beijing commentator's book launch to urge more outspokenness
Hongkongers would not be facing a housing squeeze today if the city's first chief executive after its return to China in 1997 had stuck with his original goal of producing 85,000 flats a year, another former top official said on Tuesday.
Leung Chun-ying
, the third city leader between 2012 and June 30 last year, criticised Tung Chee-hwa as caving in to public pressure and said his capitulation illustrated how public opinion was biased.
He added this was why Hong Kong needed more outspoken commentators such as Chris Wat Wing-yin, whose book Leung helped to launch on Tuesday.
Wat gained notoriety in recent years for her sharp criticism of pro-democracy activists, once calling members of a pro-independence party "a group of mentally ill patients".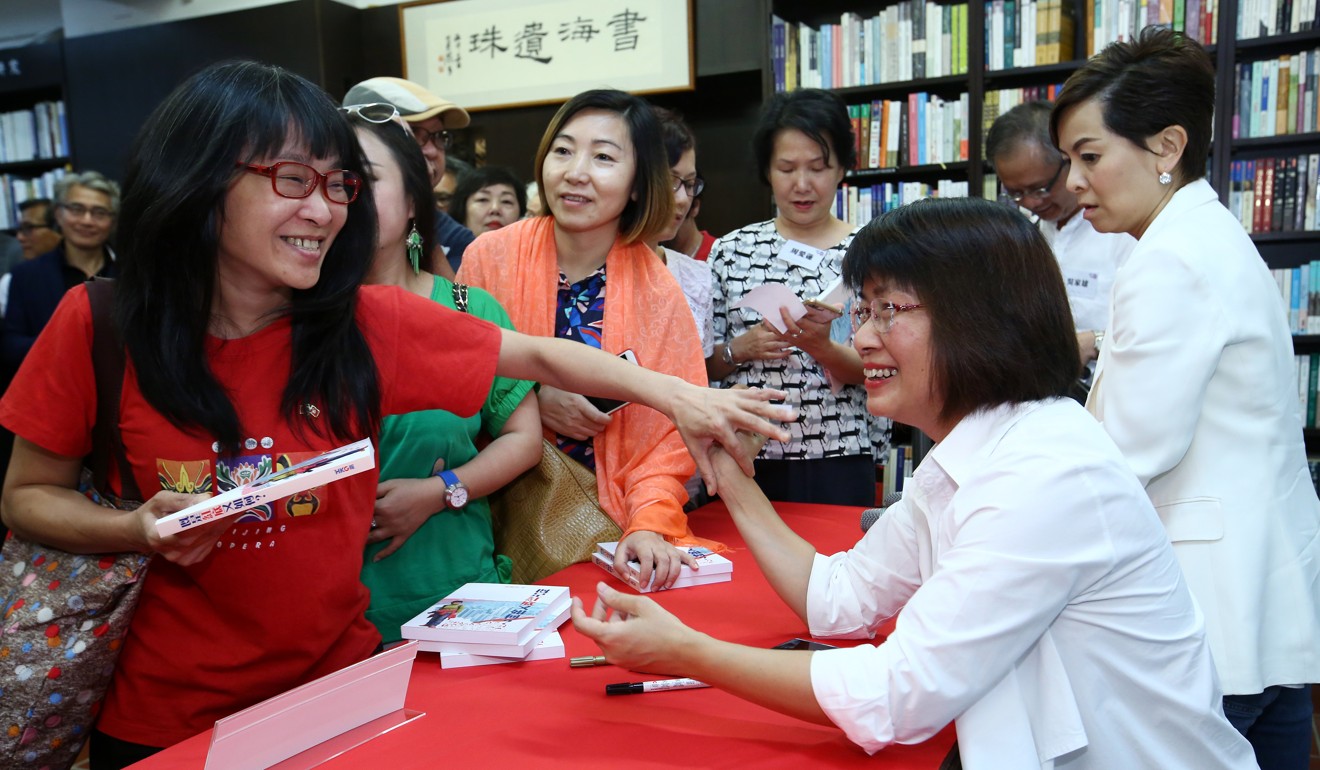 The English title of Wat's book is Being Red, So What? in reference to her pro-Beijing stance.
"Society generally believed the policy of supplying 85,000 flats per year made the property market plummet, and therefore the government cancelled the target," Leung said of prevailing thinking at the time. "Today all of us can feel the consequences."
"At that time, Tung, and I, and many members of the public who had an objective and comprehensive understanding [of the property market] – and here I repeat, including Tung – all of us wanted to carry the policy forward."
"However under the pressure of public opinion, especially the opposition bloc in the
Legislative Council
, we couldn't continue our push," Leung said.
Tung had scrapped his target of 85,000 flats one year after announcing it, when the city was hit by the Asian financial crisis and property prices fell sharply. Leung played various roles during Tung's term that ran from 1997 to March 2005, including serving as the convenor of his
Executive Council
and as a member of the city's long-term housing strategy steering committee in 1999.
Both Tung and Leung have been vice-chairmen of China's top political advisory body after defying expectations and choosing not to seek re-election as the city's leader in 2005 and 2016 respectively.
"If we had insisted [on implementing the policy], if we had followed reason instead of the masses, if people could listen to insights and stick to facts instead of focusing on feelings only, I believe today's housing problem would have been resolved," Leung said.
He blamed pro-democracy lawmakers, who can veto financial allocations, for being uncooperative and resulting in the government not being able to increase land and housing supply.
The queue for public housing in Hong Kong has been getting longer.
As of the end of March, the average waiting time for general applicants was 5.1 years, marking an 18- year high.
According to the current administration's planning blueprint for the next 30 years, the city must use 4,800 hectares of land to build more housing. Officials have admitted only identifying enough land to build 237,000 public flats by 2027, which would mean a shortfall of 43,000 flats.