Britain
Get more with myNEWS
A personalised news feed of stories that matter to you
Learn more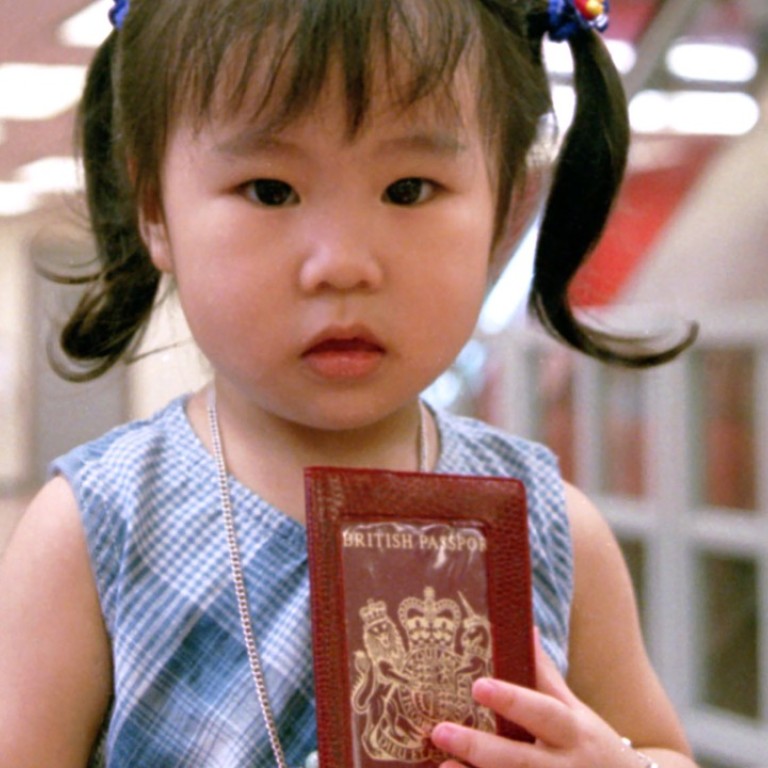 Britain's 'disgraceful' pre-handover efforts to deny nationality to Hongkongers revealed in declassified cabinet files
Officials repeatedly pressured Portugal not to grant rights to Macau residents to prevent Hongkongers from asking for similar treatment
Britain repeatedly put pressure on Portugal not to grant nationality to its colonial residents in Macau to prevent Hongkongers asking for the same treatment ahead of the two cities' return to Chinese rule, recently declassified documents have revealed.
Tensions between the countries in 1985 – as Portugal prepared to join the European Community, now the European Union – came to light via British cabinet files from the National Archives in London, which were made available in July.
Activists in Hong Kong said the documents once again highlighted how "disgraceful" Britain had been in its treatment of the colony's citizens in the period leading up to the 1997 handover.
London had refused to confer residency rights on all but 50,000 Hongkongers and their families, granting others only the British National (Overseas) passport, which did not come with the right of abode.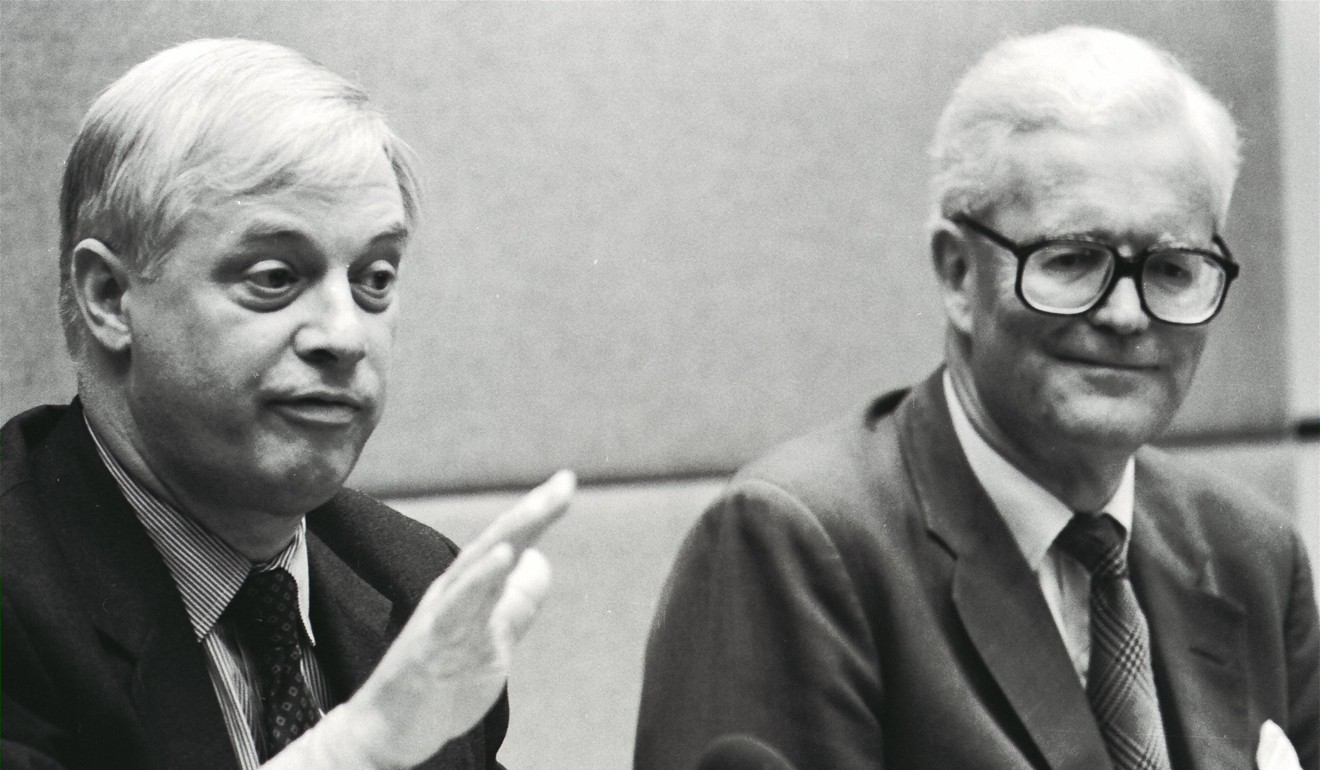 BN(O) passport holders have the right to land in Britain and enjoy a six-month stay as a visitor. They may be qualified to register to vote in parliamentary and local government elections if they fulfil certain requirements and can receive consular assistance from Britain outside Hong Kong.
Files studied by the Post revealed that then British home secretary Douglas Hurd had urged his colleagues to persuade Lisbon to tighten its criteria for granting Portuguese nationality to Macau residents.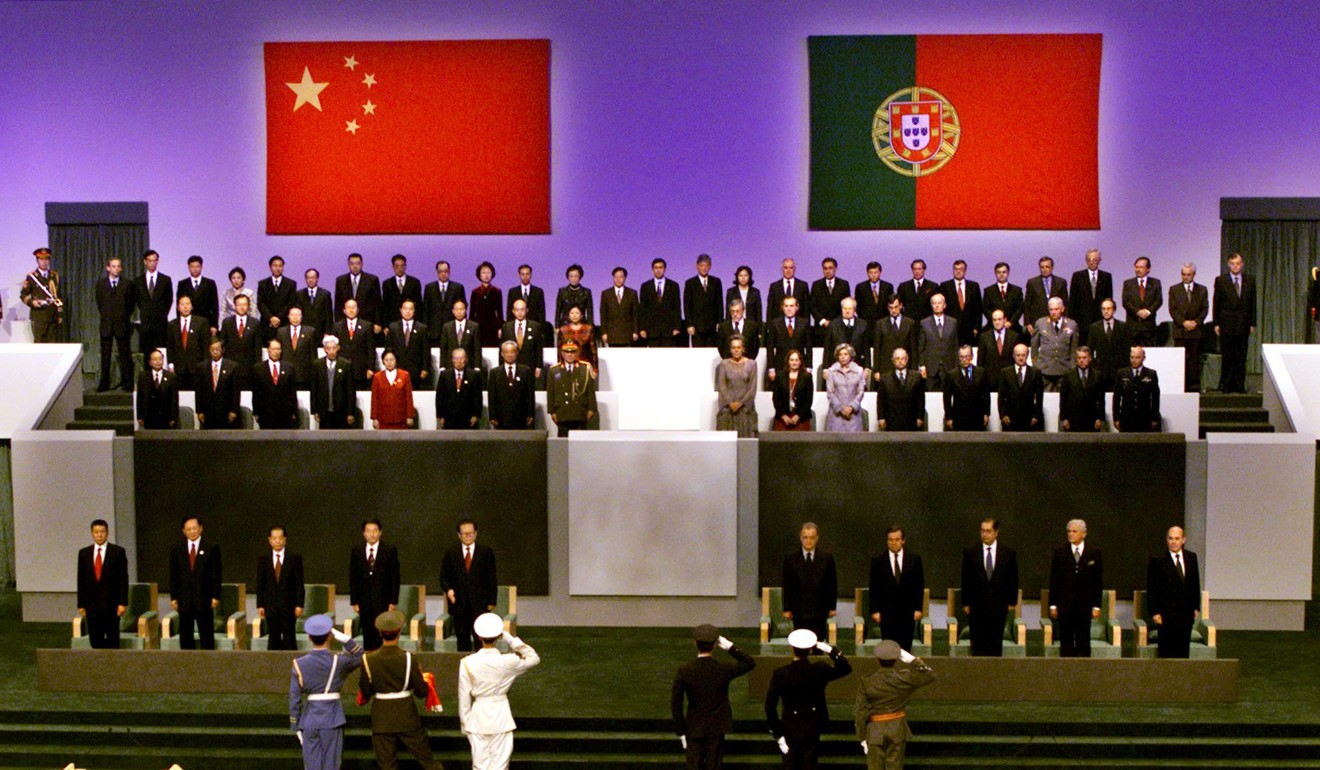 In a letter dated October 1985 to then foreign secretary Geoffrey Howe, Hurd warned that any residents who got hold of a Portuguese passport in Macau would be able to live and work in Britain or any part of the European Community.
It was estimated about 85,000 Macau residents would be entitled to nationality, but Hurd feared there would be more.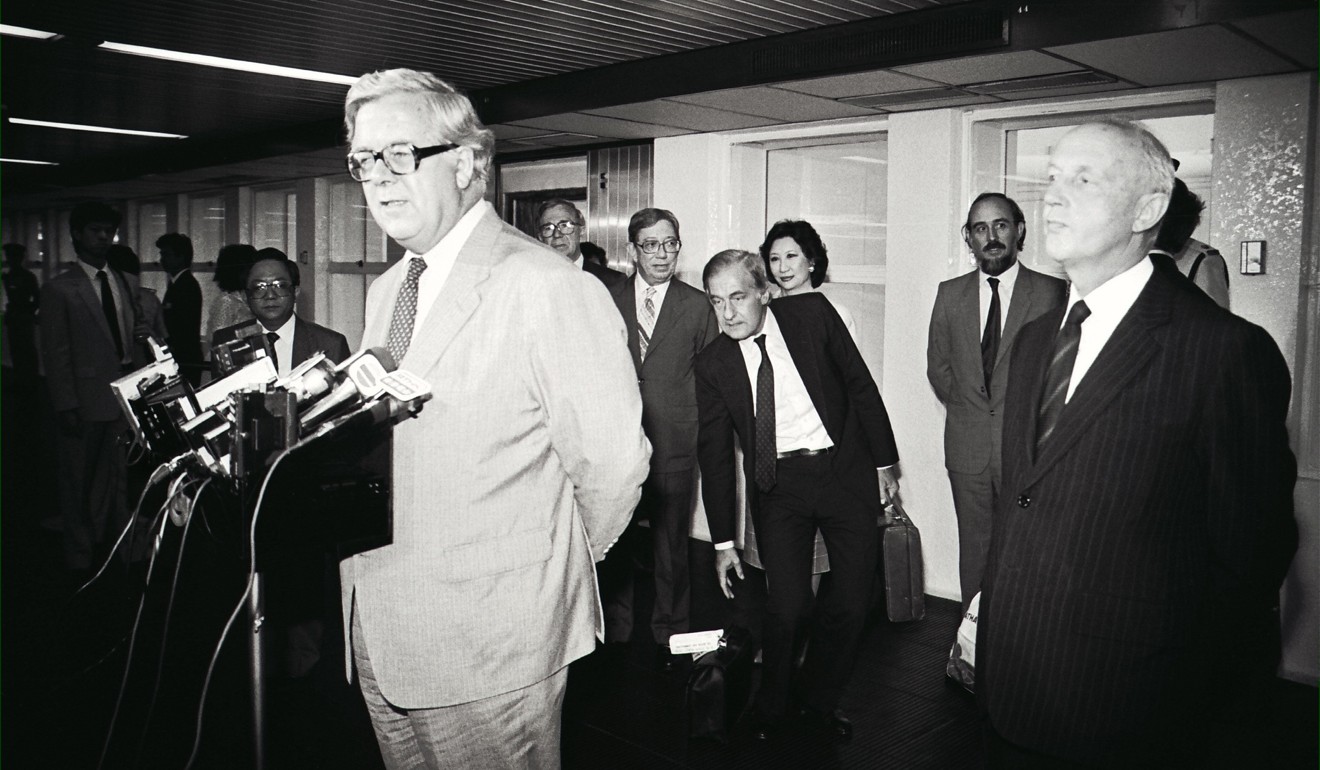 "With Macau perhaps returning to the control of China at the same time as Hong Kong, it may well be that there will be many Macanese of Portuguese nationality who will decide that Europe rather than Macau is the place to be," Hurd wrote.
"Moreover, Hong Kong [British Dependant Territories Citizens] may try to obtain Portuguese passports by whatever means in order to gain a right of entry to the United Kingdom."
Hurd also noted: "Surely it is clear that we may come under some pressure, because of the position of Portuguese nationals in Macau, to allow freer access to the United Kingdom to Hong Kong [British Dependent Territories Citizens] than is presently permitted."
But he insisted Britain should resist such pressure even though that would likely attract a lot of adverse criticism.
In response, Howe reiterated that he would not propose initiating direct talks with immigration officials in Macau over the issue, as the then governor of Hong Kong feared further British pressure on the Portuguese would be resented in the city.
Portugal had remained adamant that its constitution did not allow it to distinguish between holders of Portuguese nationality, unlike Britain, which had a two-tier system, according to the files.
Macau returned to Chinese rule in 1999. Passports – that came with full citizenship rights – were granted to anyone born before November 20, 1981, and Portuguese nationality could be passed on to their children.
This effectively offered Macau Chinese the right to live and work in Portugal and other European countries – a right which many Hongkongers have argued they should also be entitled to.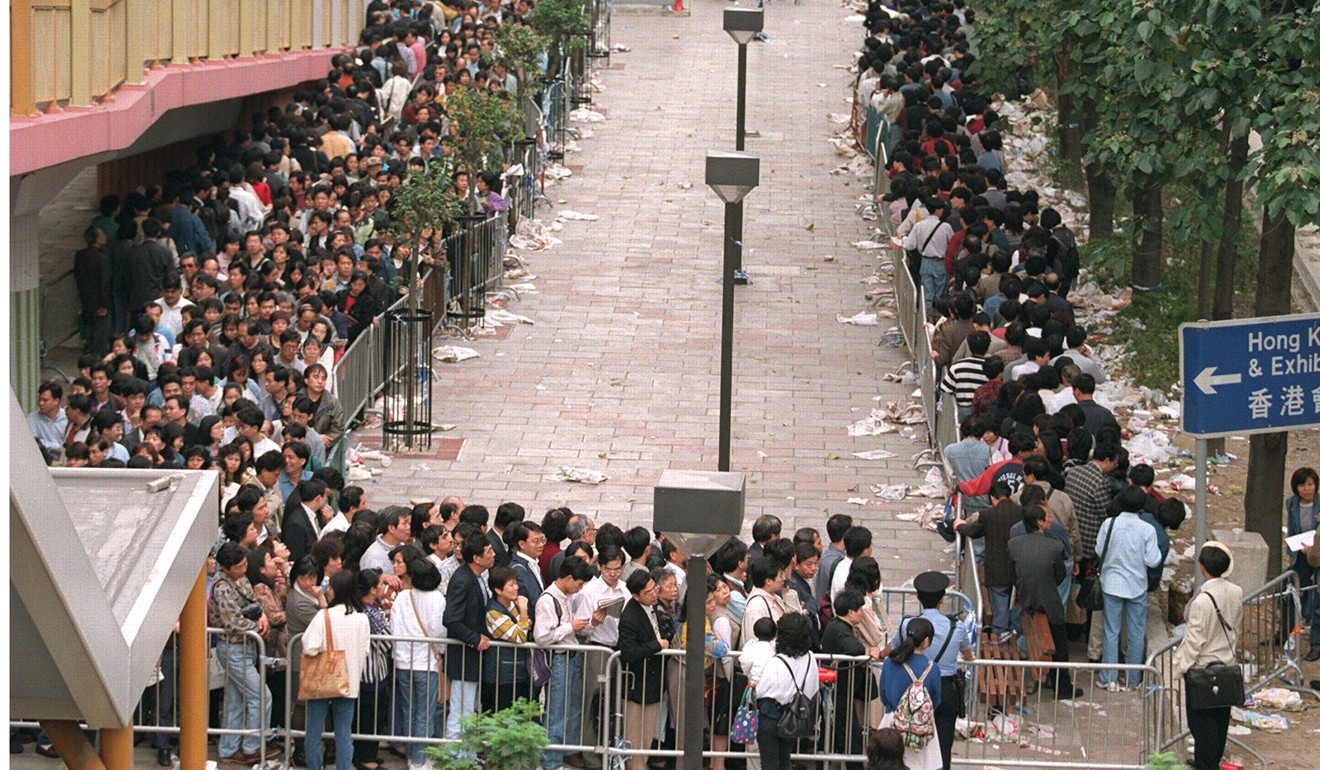 "The declassified files highlight how low and disgraceful Britain was in treating Hongkongers. The reality had already demonstrated that what Britain had been worrying about did not happen – Macau residents had not flooded into Britain [despite being offered Portuguese nationality]," said lawyer Craig Choy Ki, from a concern group advocating equal treatment for BN(O) passport holders.
"Britain should rectify its mistakes before it is too late."
"I have a feeling that perhaps it is easier to fight for the right of abode than to implement democracy in Hong Kong," he said.
Choy argued that offering BN(O) holders the right of abode would not be a breach of the Sino-British Joint Declaration – as has been suggested by officials from both sides – because it was mentioned only in the memorandum but not in the main articles of the treaty between the British and Chinese governments setting out the terms of Hong Kong's return to Chinese sovereignty.
His group – which comprises about 10 activists and lawyers – also called on Britain to offer BN(O) holders the right to work in Britain and the right to enjoy the same visa-free arrangements for entering other countries as British citizens.
Democratic Party veteran and former lawmaker Emily Lau Wai-hing, who as a journalist in 1984 took then British prime minister Margaret Thatcher to task for "delivering over five million people into the hands of a communist dictatorship", described the behaviour revealed in the files as totally disgraceful and shameless – though not surprising.
"The BN(O) holders in Hong Kong have to stand up and fight for their rights," she said.