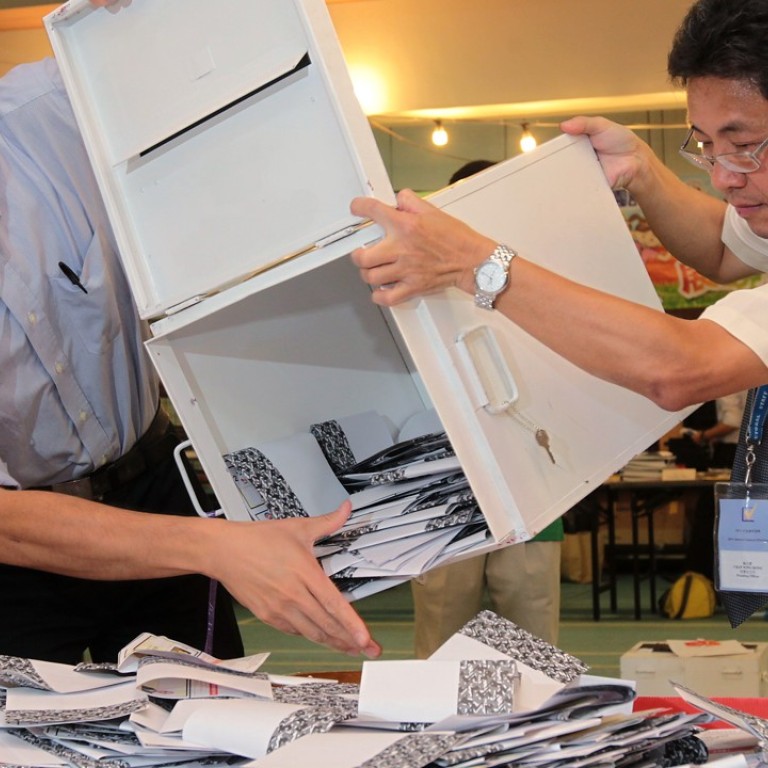 Election chiefs bring in 21 new Hong Kong district council seats, sparking gerrymandering concerns
Commission adds 21 new seats and changes boundaries of others, in tweaks which displease pro-democracy councillors
There will be 21 new seats up for grabs in Hong Kong district council elections next year after the map was redrawn to take into account population growth, in a way one councillor said smacked of gerrymandering.
While the newly created seats announced by the Electoral Affairs Commission on Monday were mostly on new public housing estates – such as Shui Chuen O Estate in Sha Tin and Hung Fuk Estate in Yuen Long – the boundaries of 128 constituencies would also be redrawn under its proposals.
But a number of pro-democracy district councillors said the borders of their constituencies would be altered "unreasonably", and that it might affect their odds should they seek another term.
Among the 37 pro-democracy councillors affected were Clarisse Yeung Suet-ying and Kwong Po-yin – dubbed the "umbrella soldiers", having won their seats in the aftermath of 2014's pro-democracy Occupy protests – as well as Democratic Party lawmaker Roy Kwong Chun-yu.
According to the provisional recommendations, 21 extra seats would be created in 10 districts, including Yuen Long, Kwun Tong and Sha Tin, raising the number of seats to 452 in total.
There are 18 district councils in Hong Kong. They are responsible for scrutinising government funding and coordinating community initiatives.

Barnabas Fung Wah, chairman of the commission, emphasised the proposal was purely the result of an objective calculation to ensure that each proposed constituency would be as near the population quota – 16,599 people – as practicable.
"Factors with political implications would definitely not be taken into consideration," he said, adding that the commission had already opted for proposals which would bring minimal impact.
But that did not ease concerns from the pro-democracy camp.
Yeung, the only pro-democracy councillor in Wan Chai district, said the rezoning of her Tai Hang constituency was a "calculated move".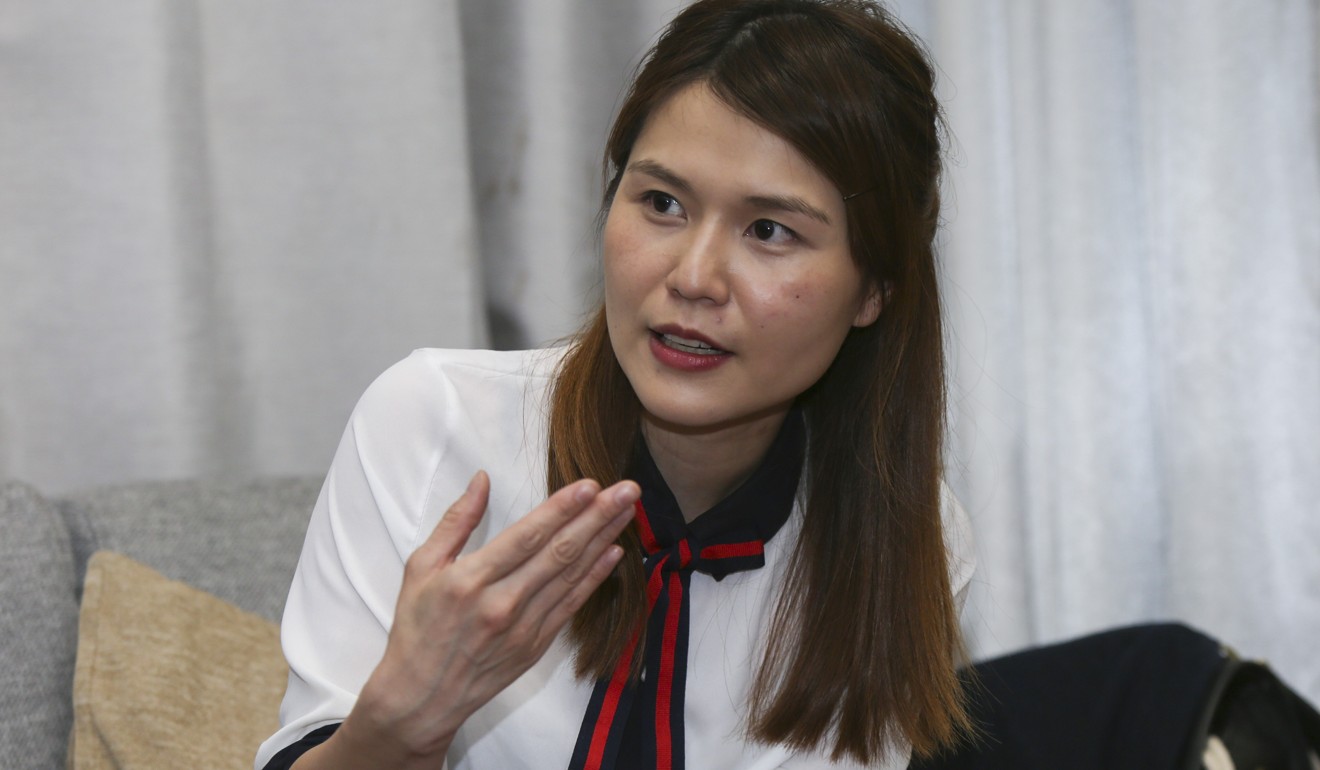 "Why not other constituencies but Tai Hang?" Yeung said.
According to the commission, three constituencies in Wan Chai – Oi Kwan, Canal Road and Causeway Bay – could have populations below the statutory limit by 2019.
It recommended transferring some buildings from Tai Hang to Causeway Bay constituency, as well as rezoning Oi Kwan and Canal Road.
Instead of shrinking her constituency, Yeung said, the commission could have recommended taking areas from Broadwood, which she said has a healthy population.
Such a move would not have affected the political interests of existing groups in the district, she said.
"This is to ignore community needs for politics, and the relationship councillors have built with their communities," Yeung said.
Roy Kwong, who was returned with 2,890 votes in the Pek Long constituency in Yuen Long in 2015, claimed his patch would be the most affected in the whole city by the rezoning, as he would lose buildings from two private estates and gain two buildings from the public Long Ping Estate.
"There will be some impact as I have support from areas now excluded from the constituency," Kwong said.
Kwun Tong District Council vice-chairman Hung Kam-in, of the pro-Beijing Democratic Alliance for the Betterment and Progress of Hong Kong, would also see a block of Po Tat Estate, which he had been serving, move to Sau Mau Ping South constituency.
"I just don't understand on what basis the commission redraws the constituencies. The residents will complain about the change and it is not good for community cohesiveness," he said.
Fung, however, argued that there were more than 20,000 residents in one public estate and it was almost impossible to maintain an estate as one single constituency.
The consultation, which started from Monday, was scheduled to end on August 21. After that, the commission will submit a report to the chief executive, who will scrutinise it along with the Executive Council, before tabling the changes at the Legislative Council.

Meanwhile, Fung did not state clearly whether aspirants who called for self-determination in Hong Kong would be barred from running in the polls next year, saying only that the power to validate candidacies belonged to returning officers, not the commission.
He added that candidates would be expected to sign a declaration pledging allegiance to Hong Kong and its mini-constitution, the Basic Law.
Young activist Agnes Chow Ting was barred from the Legislative Council by-elections in March because her party Demosisto advocated self-determination. A number of independence advocates were also barred.