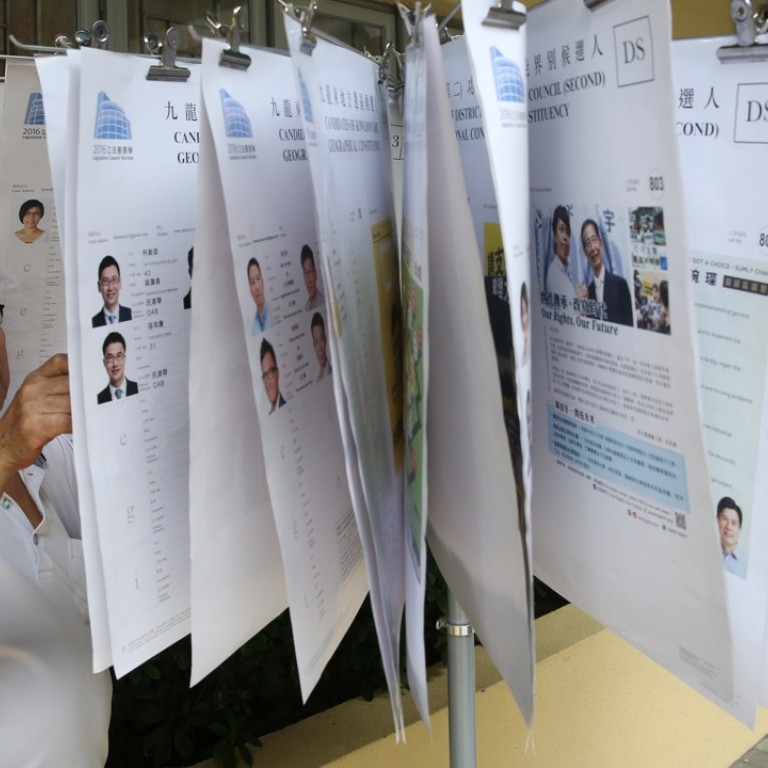 Hong Kong registered voters not getting any younger as electoral roll reveals decline
Lessening interest in politics after Occupy protests, along with a rapidly ageing population, behind the decrease, political scientists say
Young people's waning interest in politics following the 2014 Occupy protests and Hong Kong's fast-greying population have led to a decline in registered voters who are younger than 61, according to analysts.
The latest electoral roll released on Wednesday showed all but two of the nine age groups below the age of 61 had declined from last year. The three age groups 61 and older all showed increases.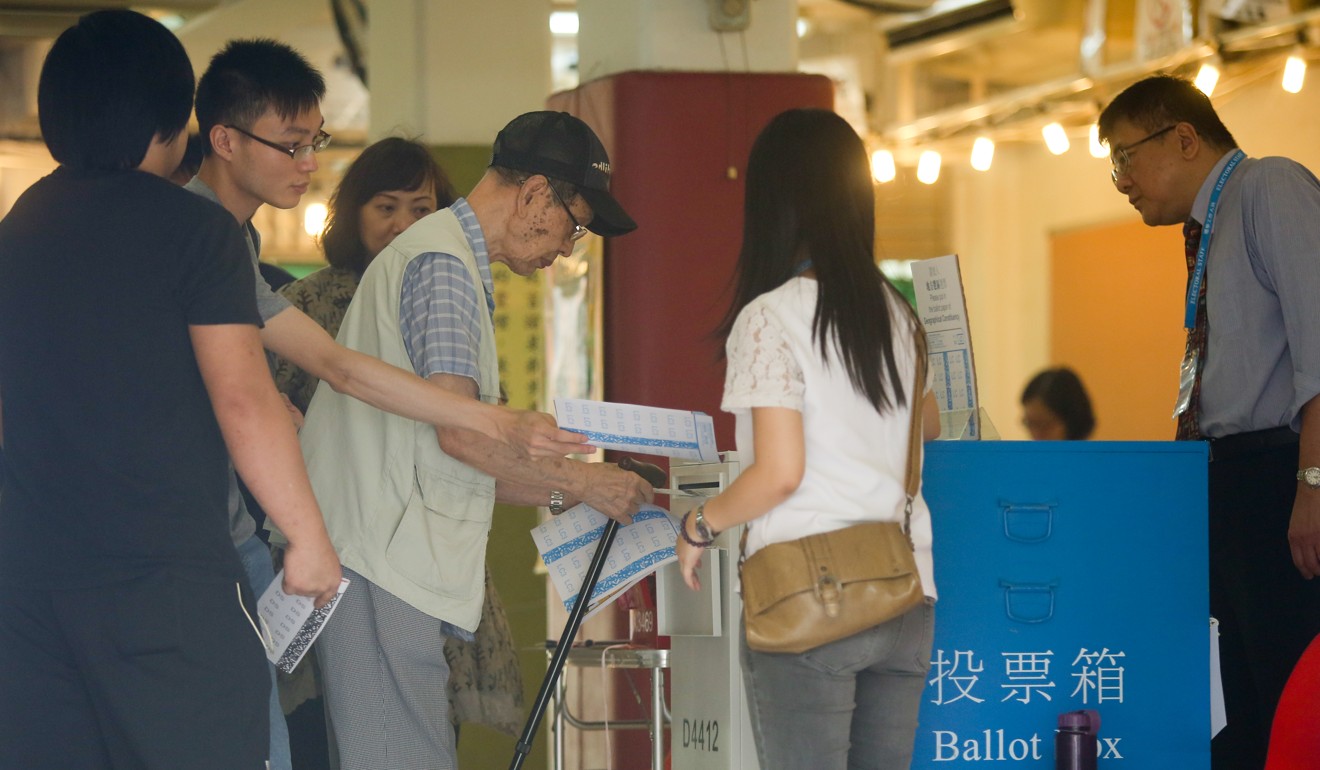 "I'm not surprised by the figures. A lot of young people have lost interest in public affairs because they no longer see a way out, and that is also reflected in the number of students who signed up for course related to political science and China studies in university," said Dr Cheung Chor-yung, a senior teaching fellow at City University's department of public policy.
The 2018 final registers of electors was released ahead this year's second Legislative Council by-election in November, which will fill one of the six seats vacated by pro-democracy lawmakers who were disqualified last year for improper oath-taking.
According to the roll released by the Registration and Electoral Office, registered voters in the city increased by 9,249 from last year to more than 3.81 million.
While seven out of the nine age groups from 18 to 60 recorded a decline in voters, all three age groups from 61 or older increased by about 4.6 per cent each.
The age group between 18 and 20 had decreased the most, from 109,624 to 98,506, or more than 10 per cent.
Twenty-six- to 30-year-olds, as well as 36- to 40-year-olds, were the only exceptions below the age of 61 which saw registered voters grow over the past year, increasing by 5.2 per cent and 1 per cent respectively.
Cheung said the drop in young voters was partly because of the city's rapid ageing trend – the number of people aged 65 or above is set to double to 2.37 million in two decades – and low birth rate, as well as the frustration and disappointment of young people following the pro-democracy sit-ins four years ago.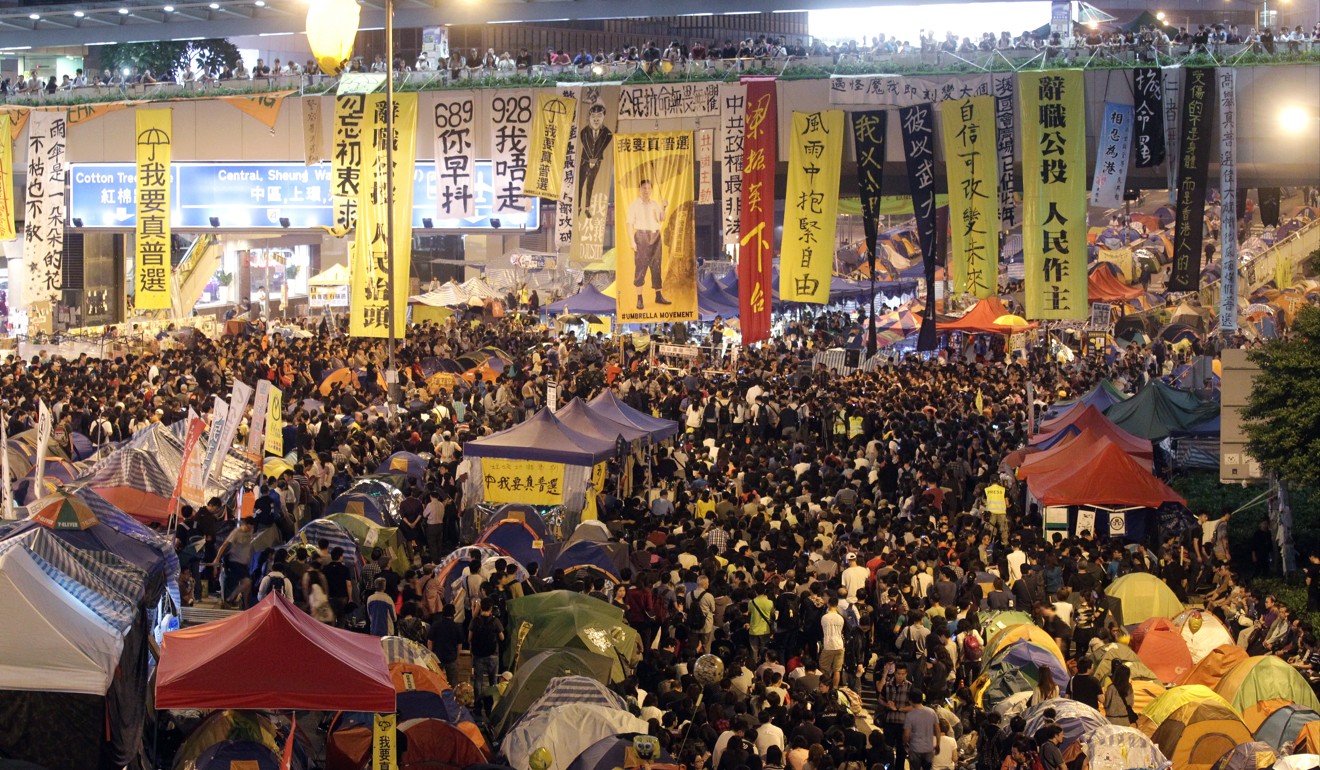 "Some young people are frustrated and disappointed compared with the days before Occupy," he said.
One reason behind the spike in the 26-to-30 age group could stem from the massive protests in 2012 against teaching national education in Hong Kong schools – alongside pro-democracy protests in the lead-up to the Occupy movement – which had prompted droves of young people to register as voters, Cheung said.
Acknowledging the city's ageing trend, Chinese University political scientist Dr Ma Ngok said the figures also reflected less people had signed up as voters.
This was reasonable given it was not a so-called election year as there were no citywide polls being held, Ma said.
A study of polling data
by the
Post
found that there was a 30 percentage point fall in the turnout rate for the 18-to-20 age group in the March Legco by-election compared with citywide polls in 2016.
While by-elections usually record lower turnouts, the analysis found that the drop across different age groups in general formed a linear curve – meaning the younger the voters, the bigger the decline.