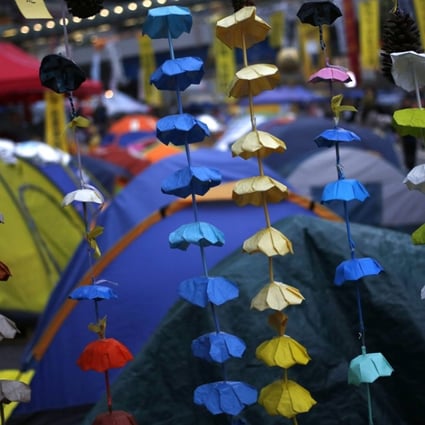 Rows of handmade paper umbrellas, a symbol of the Occupy campaign, are seen amid the protests of 2014. Photo: EPA
Four years on from failed Occupy protests, what next for Hong Kong's deflated democracy movement?
Disillusioned by Beijing's refusal to budge despite 79 days of street protests four years ago, campaigners for universal suffrage are frustrated, splintered, and some have been radicalised. With the heady optimism of 2014 a distant memory, which way forward for those still chasing 'one man, one vote'?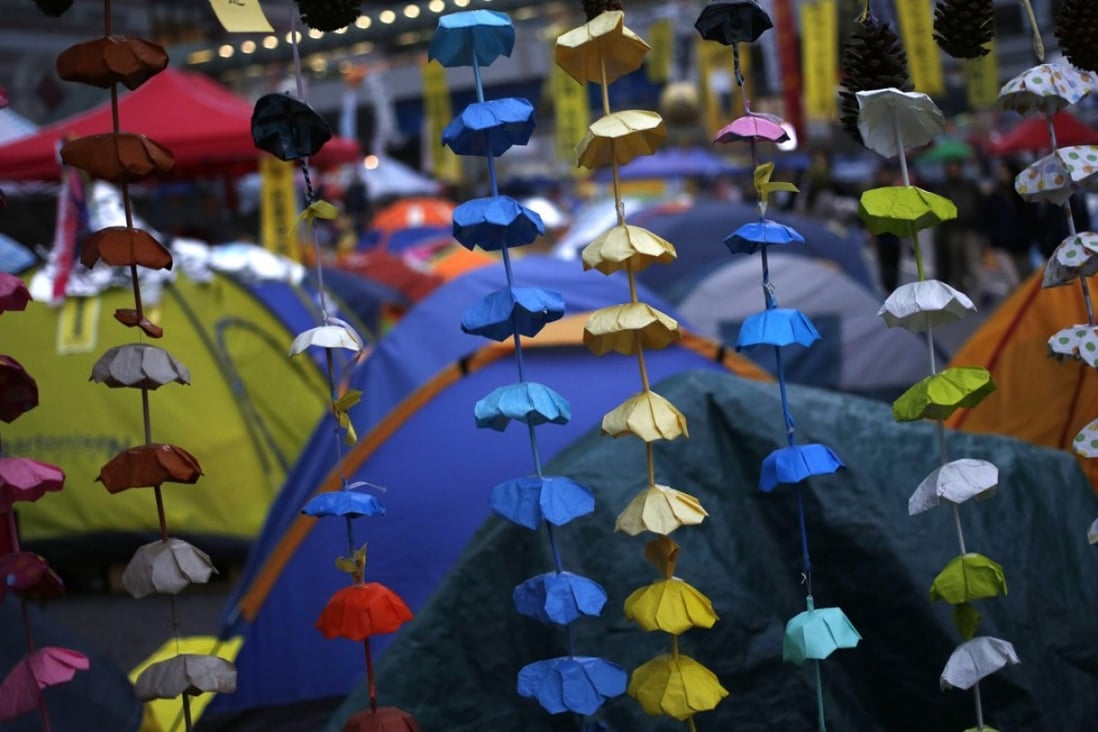 Rows of handmade paper umbrellas, a symbol of the Occupy campaign, are seen amid the protests of 2014. Photo: EPA