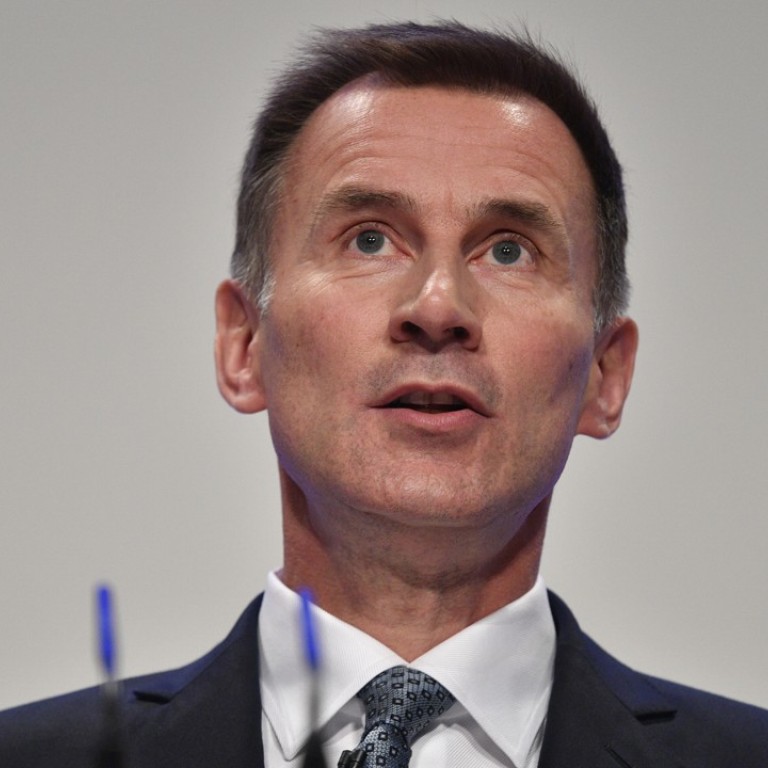 'Untenable and unfair' to link British journalist's visa denial to US-Hong Kong Policy Act, city leader says
Chief executive refutes claim by British foreign secretary that decision affecting Financial Times' Asia editor was 'politically motivated'
Hong Kong's leader has said any threats to the city's special status under a US policy being made over the expulsion of a veteran British journalist would be "untenable and unfair".
The remarks by Chief Executive
Carrie Lam Cheng Yuet-ngor
came after British Foreign Secretary Jeremy Hunt called Hong Kong's refusal to renew the work visa for
Financial Times
Asia news editor Victor Mallet "politically motivated".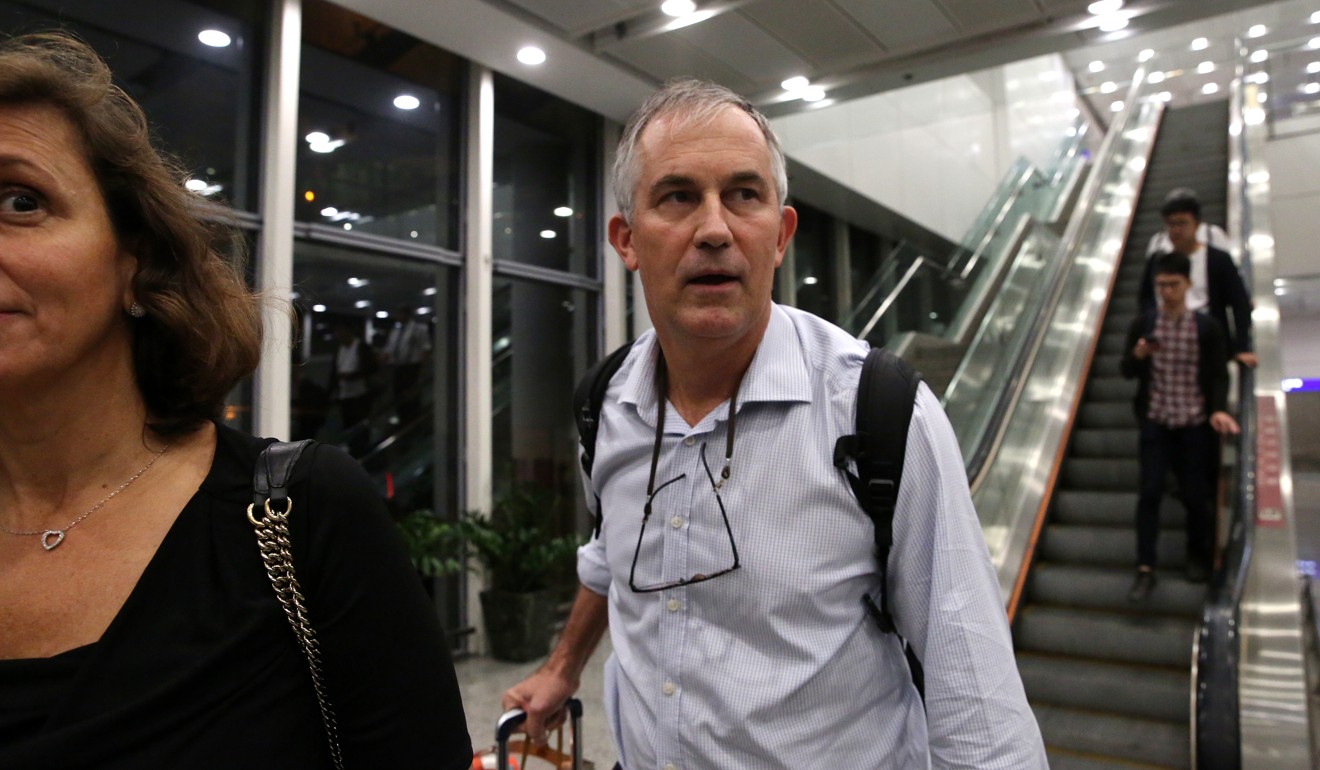 "In the absence of an explanation from the authorities, we can only conclude that this move is politically motivated," Hunt said. "I urge the Hong Kong authorities to reconsider this decision."
When asked by a journalist for her response to Hunt, Lam on Wednesday said the British authorities were "still producing" reports on Hong Kong every six months despite the handover taking place 21 years ago.
"In every report I am sure there will be some criticism, one way or the other," the chief executive added. "Or we have to explain that some of the criticism is unjustified.
"I was supposed to meet with Jeremy Hunt when he promised to come to Hong Kong ... but he did not. So I look forward to my next meeting with the foreign secretary."
Lam also played down worries the saga might threaten Hong Kong's special status under the United States-Hong Kong Policy Act of 1992 amid the escalating
US-China trade war
, as some local pan-democrats including James To Kun-sun had expressed concerns.
Describing Hong Kong as a staunch supporter of free and open trade, the chief executive said her administration had already raised objections to any sanctions.
"For another government to relate this with something which is more political in Asia … is even more untenable," Lam said. "I must make it very clear that trade is beneficial to both sides."
Hong Kong was the economy that produced the largest trade surplus for the US, she added, recalling what she told the American leader.
"I told President
[Donald] Trump
when I met him at Apec last year, and he said he was quite pleased."
Lam then added: "So, it would be untenable and unfair to try to threaten us with that sort of language."
Hong Kong's special trade status as part of China was once a subject of scrutiny for US lawmakers.
Republican senator Marco Rubio and Democratic congressman Chris Smith respectively proposed bills called the Hong Kong Human Rights and Democracy Act in February and November last year, after the
disappearance of five booksellers
who operated in the city as well as reports of eroding human rights.
The proposed legislation sought to amend the policy act and require the Department of State annually to certify whether the city was sufficiently autonomous to justify separate economic and legal treatment from the mainland.
The two bills were only referred to various congressional subcommittees. They were not carried forward and did not become law.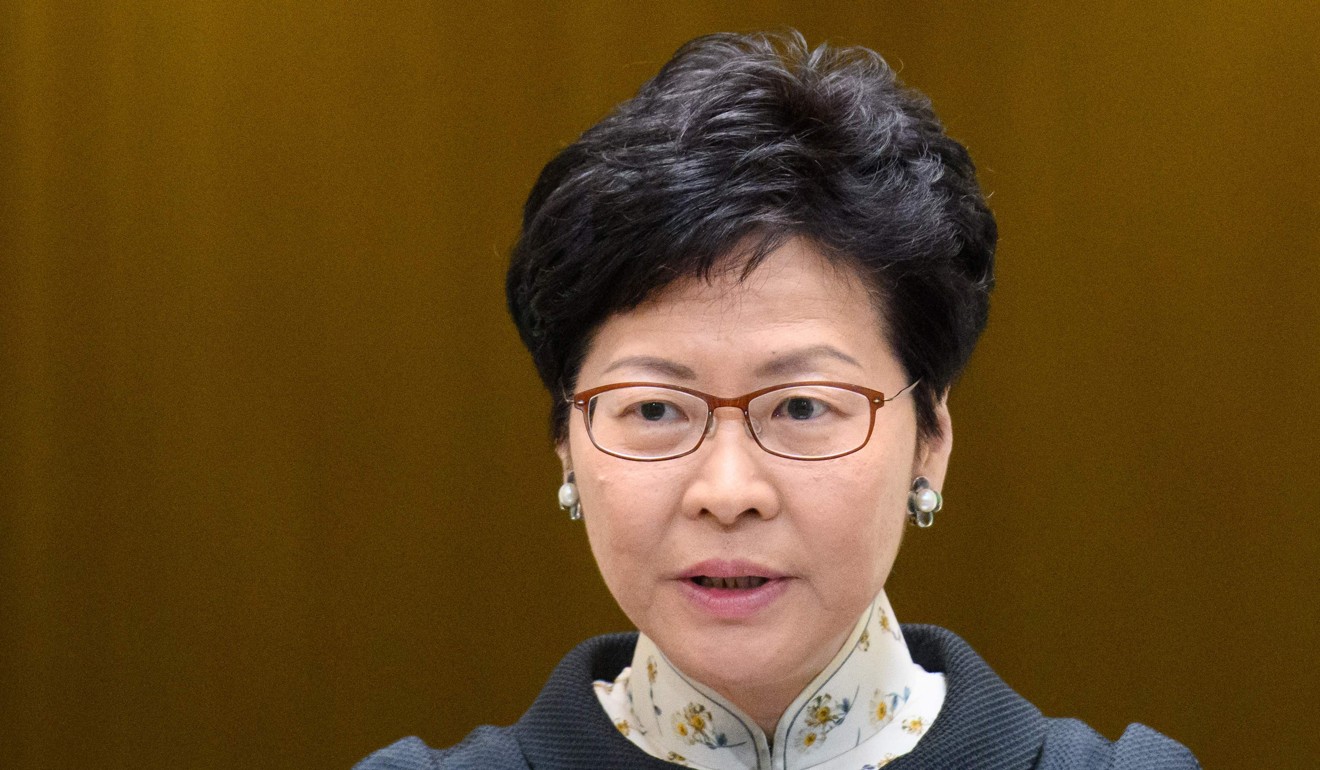 On Tuesday, Lam broke her silence on the visa decision involving Mallet and
dismissed as "pure speculation"
a widespread assumption that the move was tied to his involvement in a talk featuring an activist calling for the separation of Hong Kong from China.
As an acting president of the Foreign Correspondents' Club, Mallet chaired a talk in August by Andy Chan Ho-tin, convenor of the
now banned separatist Hong Kong National Party
, despite strong objections from local officials and Beijing.
Lam refused to give the government's reasons for denying Mallet's visa, saying she would "never disclose" the details of or "respond to speculation" on individual cases.
Civic Party lawmaker Alvin Yeung Ngok-kiu said Hunt's statement meant the Lam administration should no longer pretend nothing had happened and should explain the situation promptly.
"The answers by the chief executive and by the Hong Kong government so far are not convincing," the lawmaker added. "[Remaining tight-lipped] would only harm Hong Kong further."
Yeung said the democrats would ask Lam about the issue during her question-and-answer session of her policy address in the
Legislative Council
.
But Lau Siu-kai, vice-chairman of the Chinese Association of Hong Kong and Macau Studies, a semi-official think tank, called Hunt's comments "political rhetoric wielded for the political purposes of the Western countries".
"In Western countries, most of the visa or entry denials are politically motivated, mainly because the applicants are considered a threat to national security or social order," he said. "Those countries will not give specific explanations either.
"Those countries are just criticising the Hong Kong government because they have to, especially when their relations with China have been increasingly intense."
He said the central government and local officials had drawn "a bottom line to defend national security in the long run. And it was a price better paid now than later".
Lau dismissed the suggestion that Hong Kong authorities should bluntly state that Mallet had been denied a visa because he was considered a security threat.
"On the one hand, it would create new political controversies that can't be easily capped," he explained. "And on the other hand, future decisions by the government might be impeded with such a precedent."
It was revealed last Friday that the Immigration Department had rejected Mallet's visa renewal application. The journalist for the London-based
Financial Times
was
given a seven-day visitor's visa
upon his return to Hong Kong from an overseas trip on Sunday.
A day after the American Chamber of Commerce issued a strongly worded statement warning that the visa rejection had sent a "worrying signal", the Australian consulate in Hong Kong said it was "taking a close interest" in the matter.
On Tuesday, the Financial Times issued a statement saying it would appeal against the department's decision "in the absence of an explanation from the Hong Kong authorities".
Under the Immigration Ordinance, an appeal can be taken to the chief executive and her cabinet, the
Executive Council
, who can "confirm, vary or reverse" the decision.
However, lodging an appeal does not give Mallet the right to remain in the city, which could mean the veteran journalist would have to leave before Sunday.
Additional reporting by Alvin Lum
This article appeared in the South China Morning Post print edition as: 'No risk' to special status with u.s.